Hi Everyone,
We're taking a break from the kitchen and bath show to discuss how to style a coffee table.
However, if you missed the first two parts of the kitchen and bath show KBIS 2019, please click here for part 1 and here for part 2.
Before we get into how to style a coffee table, I think it would make sense to discuss THE coffee table a little, first. Just a little review.
Here is one of my favorite posts that pairs about 20 coffee tables and sofas.
Of course, when we are talking about how to style a coffee table, we need to consider its shape.
There are Six basic shapes of coffee tables.
Square – Square coffee tables are great for larger rooms
Round – Round tables are great for a conversational grouping
Rectangular – the most common can go anywhere, what the variable is, is the size
Hexagonal or Octagonal – pretty much interchangeable with round
Oval – With the exception of Barbara Barry, mid-century modern, and some neo-classical versions, oval coffee tables are not my cup of Darjeeling. Most of the time, they are ersatz Victorian; meaning full of frills.
Amorphous or other shapes –  Amorphous could be a piece of driftwood and other shapes could be a classic mid-century boomerang.
What is the difference between a cocktail table and a coffee table, Laurel?
Well, one you sit around drinking cocktails and the other you sit around drinking coffee.
Oh, I don't know. haha. I believe the terms are interchangeable like side table and end table. But, please correct me if I'm wrong.
If pressed, perhaps a coffee table is hunkier than a more formal, refined cocktail table?
And, then, there are tea tables; they are different.
Is it because they are for sitting around and drinking tea, Laurel?
haha. touché !
A tea-table is different from a coffee table in that it's taller than its coffee table cousin, but not as tall as a dining table which is usually around 30″.
Coffee tables generally run between 15″-20″ high.  However, I have seen some as tall as 22″ and as low as 12."
However, a tea height table is usually around 24″-26″
Darryl Carter living room with what looks like a Queen Anne tea-table. Quite frankly, while I ADORE DARRYL'S work, this room doesn't look finished.
Yes, Darryl's designs are carefully edited; however, this to me, looks like "What do you mean the furniture hasn't arrived yet? I have a camera crew and stylist waiting outside in a van and the meter is ticking! AND, it's for Architectural Digest, so you better come up with something!"
But still, I love the architecture and the direction this room is going in.
And, I might be totally off the beam. It's just that I don't think I'd put a Gustavian bench in the middle of my seating area. It looks like it should be against the wall and maybe in a foyer.
photo: Rod Collins
Another tea-table in an oft-seen room by Furlow Gatewood. The best designer no one's ever heard of. (Well, many more have by now.) For much more of Furlow, click here.
This is the room from the other direction via Veranda Mag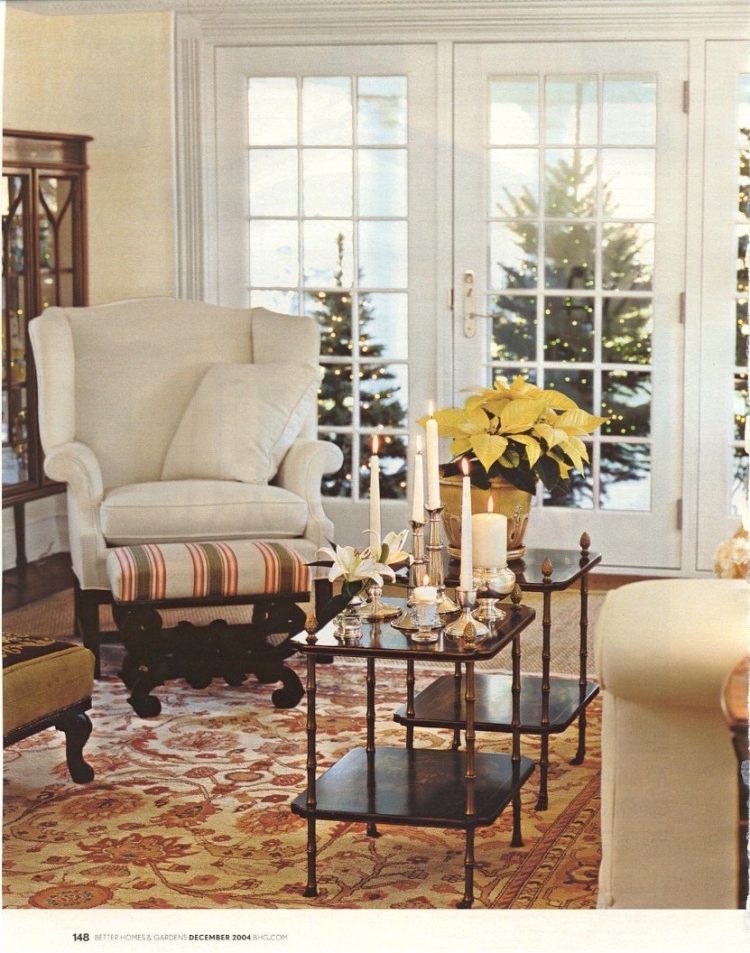 Above are two tea tables used in a room I designed in 2000! It was in the December 2004 issue of Better Homes & Gardens. This is not my styling! But, I like what they did. There's more of this home here.
I've probably said this before, but tea tables if small enough are often interchangeable with end or side tables.
Let's begin with the basic principles of how to style a coffee table.
Phoebe did an article for Southern Living Mag a while back and her advice is exceptionally good, I think.
Phoebe Howard. Below is a better image of the table.
This is a perfectly styled rectangular table. Phoebe uses the rule of thirds and she has a balanced symmetry flanking the center plant.
This is from the Bronxville home I did 5-6 years ago. I think I'm a little off in the composition. At least from this angle.
Before we move on, let's go over a few things not to do when styling a coffee table
Well, just about everything in this room is what not to do– starting with the tacky polyester cheesy looking curtains. The table is neither here nor there in its styling. Please don't call it transitional. Or if it is, hopefully it's transitioning into firewood. Sorry, but it's a clunky mess, IMO.
Here's what's wrong with the coffee table styling.
the composition is lacking, plunked in the center and there's the stack of books on an angle.
I know. I know… Lots of you do it. It's just like the artwork that's placed on the diagonal. You will never see an A or even a B, C, D list interior designer put art on the diagonal or books, boxes and other objects on an angle. That is unless it's an open book meant to look like someone just set it down quickly and went to go make a sandwich or something.
To rescue this I would take the two taller books on the bottom shelf and set them on the other side of the bowl of whatever that is. Then, I would get something sculptural to set on top of the books.
Then, I would straighten out the books on the right and center the basket on the bottom shelf.
This one is nice, I think except it seems that it's a little off-center. I could be wrong, however. It is possible that the image is a little distorted. We'll just say that it is, for now.
It's not that easy. My room that I did ten years ago! And it bugs me so much that the fruit bowl should be more in the corner. Oh well. Nothing is perfect. And over-all, I love how this family room turned out.
This is the sunroom from the home above that we did in 2010. The coffee table isn't really warped. It's just lens distortion from the camera, which I could fix but well… I'm trying to loosen up a little. lol!!! Here, I just used whatever my client had. We had fun putting it all together.
Mark D Sikes above and below always gets it just right.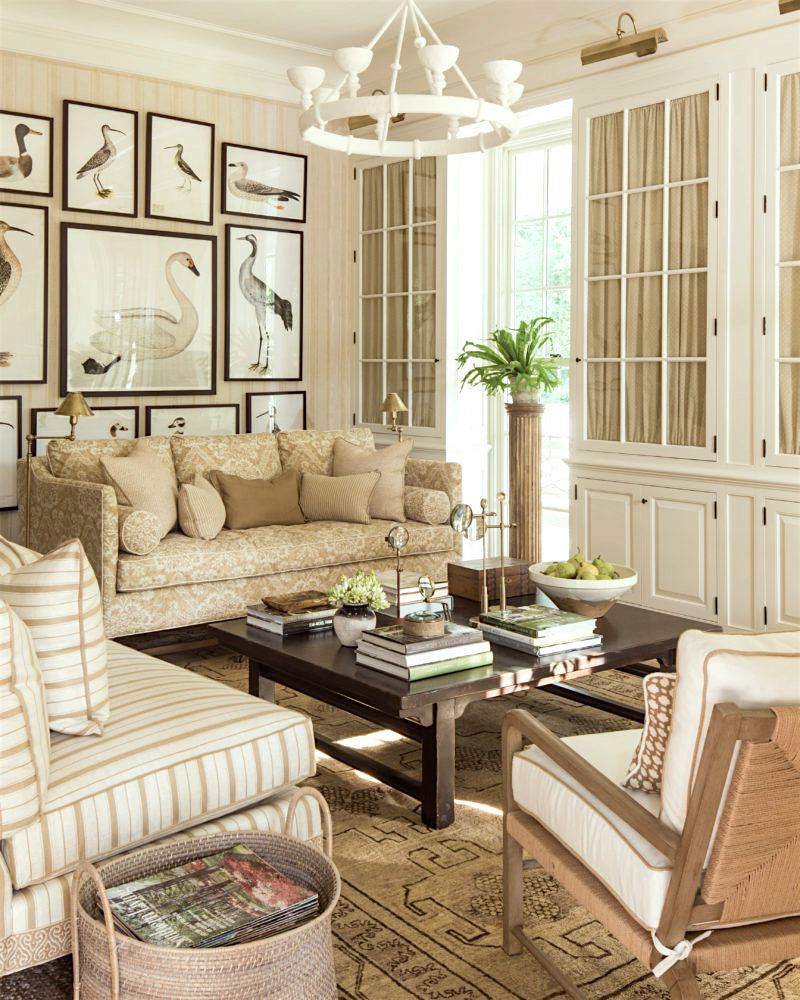 Above is for his Southern Living Showhouse. To see more of this gorgeous room click here.
Another beauty by Mark D. Sikes. I recommend checking out his portfolio. His work is always exquisite!
However, if you love the MDS look, but don't have the funds–
please check out this post about how to get the look for less.
Below is a room that I did in 2013. The items on the table were a combo of some things I brought over and items the client had. The faux orchid is from Home Goods! I love the way this one turned out. My client wanted the yellow box, but unfortunately, the vendor, Bungalow 5 doesn't make them any longer.
Here is a fun, young, modern vignette by the very lovely and talented Emily Henderson who beat out a bunch of other people on HGTV for her styling talents, and very well-deserved! She has her own very cool blog which you can find here.
Another beauty I swiped off William McLure's instagram. He did the painting too. His home is an ever changing gallery of awesome design. Amazing talent and he's only in his early 30s! For more William, click here.
Round tables are a bit trickier in that they are well… round.
However, the basic principles hold true. But one more thing. I think that round tables need to have incorporated other round things; not everything, but there needs to be some roundness and that is very well done in this vignette, above. BTW… It's not easy finding a wonderful round table!
Georgie-Abay – photo – Jacqui Turk – the interiors attic blog
Nicely styled round table.
via Laura Trevey – home tour – Angela Elliot Interiors – Excellent job of styling a round coffee table.
I realize that some of you don't like books on coffee tables. That's fine. But please don't make the rest of us feel badly. I'm mad about books on tables. I think that they are the basis for all great styling for most tables.
Many people have asked me about this coffee table. Sorry, I don't know where it's from and I don't know the original source, either. Elle Decor republished it giving me credit. I did not correct them. haha.  Looking closely, I think it could use a couple of books in the middle on the left, but over-all I love it. I adore trays on coffee tables.
Here is a room I did a few years ago. (link below to the rest of the house) I brought over the tray and the glass vase. The dried hydrangeas were in the client's house in another vase, so I swapped them out for the photo. They're a little tall and big. I think that a beautiful orchid would've been better.
This is the small family room from the same home. You can see the rest of it here. I love how the club chairs turned out. They were quite ratty and brown and I had them reupholstered in that wonderful stripe. We reupholstered the sofa too.
please pin to your pinterest boards for reference.
Actually, I believe it's more like 25, but better to over-deliver, I always say!
I have long been a fan of Ruthie Sommers who did the room above. She is known for her Hollywood Regency influenced interiors with touches of Boho and classical elements mixed in. She loves to play with color in daring ways. I admire that a lot.
Another favorite room found on One Kings Lane. I love everything about it!
Books. Hydrangeas and a glass sphere. perfect coffee table styling!
Sorry, I don't know the original source. If you do, please let me know and I'll add it in.
By the way, a lot of the items used for styling are the same ones we use for the fireplace mantel decor that we recently saw in this post.
And, there are a lot of great ideas for styling in this post about colorful vignettes.
I'm quite in love with this huge but low tufted ottoman. Great room by John Minshaw!
Another beautiful coffee table vignette by Mark D Sikes  from his first book, I believe.
 Loi Thai collaborated with  Frank Babb Randolph for a room of sublime beauty.
The photo above, however, is Loi's and you can read more about it in this wonderful blog post from a while back and see how it all ties together. There are many, many gorgeous images from this incredibly beautiful room! Those screens. Those screens!!!
However, the styling of the coffee table is also sublime. You cannot go wrong with like with like and tone-on-tone!
And, here is the original cover shot from Veranda Magazine with a variation on the table scheme which I also love. I'm a sucker for hydrangeas. Notice how many of these images have them! :]
I hope that you enjoyed all of these examples of great coffee table styling and some that's lacking. Most of mine are, a little. But, I think I would do a better job now.
Happy March! Can't wait for spring, but it's still very much winter in the northeast.
xo,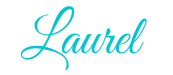 PS: Please check out the newly updated and curated hot sales!