To be honest, which I always am in these matters, I would never have thought to write about decorating the new home of Meghan Markle and Prince Harry, the newly appointed Duke and Duchess of Sussex.
But a reader suggested it. And forgive me, but I don't remember who or where I saw the comment.
My first thought was, ummm, no.
But, after some research, I realized ("realised" for you UK mates) that it had the makings for an interesting post. (hopefully)
I mean, if someone had told me 30 years ago that the very young Prince Harry would marry an American, divorced, bi-racial woman in 2018, I would've said, "I don't think they will allow that."
But the Royals in power have changed– a lot, it seems. And I think the wake-up call for that need, ironically came after Diana's death. I have a lot of respect for people's ability to change.
And then there's Harry himself. I mean, he doesn't exactly fit the mold of the stiff upper crust royal prince, right?
So, I needed to do some more digging to see how I might decorate the home of Meghan Markle and Prince Harry. And who would be the best fit for them.
It's certainly fun to imagine. But I need some concrete proof of their style and tastes.
A few years ago, Harry gave the BBC a tour of his living quarters while serving in Afghanistan.
I see…
Now THAT is an unkitchen! haha
An earlier tour, it looks like.
Okay, this look is probably not going to fly for the Duke and Duchess of Sussex.
Since Harry's time in the service ended, he has been living on the Kensington Palace Estate in Nottingham Cottage.
And for those who don't realize, he's literally, a stone's throw from his big bro, the Duke of Cambridge and lovely wife Kate and three children.
Aerial view of Kensington Palace, London. Photo by Andrew Parsons – PA Images/PA Images via Getty Images
William and Kate live in a 20-room apartment (1A) where the green ring is. The two-bedroom Nottingham Cottage or NottCott as it is fondly referred to by the royals is where the red ring is.
However, there is another large apartment adjacent to 1A which is Apt 1. It is a rumor that Harry and Meghan will move there. But then there's another rumor that they are moving to a home in the country near their father's High Grove Estate where I visited last fall.
Out of curiosity, I wanted to see how Kate and William decorate.
There are not a lot of photos of Kate's and William's apartment, but there are some when the Obamas came to visit a while back.
Photo by Dominic Lipinski – WPA Pool/Getty Images
Love this room! It looks like the work of Robert Kime, who's done most if not all of Prince Charle's homes. But, I have also read that William and Kate worked with Ben Pentreath on the rec of Charles.
You may recall that we also visited Poundbury which is one of Prince Charles' long-term projects and Ben is one of the lead architects of this self-contained community. You can read more about that here after I visited the town last October.
Small world, ain't it?
But before we pick a designer to work with Meghan and Harry, let's take a quick look at Meghan's style.
Photo by OWEN COOBAN/BRITISH MINISTRY OF DEFENCE/HANDOUT/EPA-EFE/Shutterstock (9685536y) Prince Harry and Meghan Markle Royal Wedding of Prince Harry and Meghan Markle in Windsor, United Kingdom – 19 May 2018
The Dress.
I've been so busy today that I have no idea what people are saying about it. And I know that they are going to have plenty to say because that's what we humans like to do.
For whatever it's worth, this is my thinking. It's a beautiful dress, conceptually, on a gorgeous woman but somehow, I don't find it all that becoming. The fabric seems too heavy and thick on her. And actually, I find it, dare I say, a little ill-fitting– But what do I know? I'm sure that the fashion police think it's stunning.
However, no matter the details of the design. The point is made.
Less is more.
And I daresay that will most likely be a theme in their new home as well.
Below is a photo of Meghan's old apartment in Toronto.
Lovely. Me like. Nothing pretentious and cute doggies too!
And this is where they fell in love in Botswana. There are a few of these cabins, so it may not have been this exact one. These fancy tents cost 1,000 pounds a day!
So, where does this leave us?
I doubt that they'll do anything really crazy, decorating-wise, that is. It won't be pretentious, I'm quite sure. But I sense that they are really ready for this new adult chapter in their lives and are going to want something that reflects their modernity, but still rooted in Harry's traditional past.
Trad, for sure, but not nearly as formal as one would expect from a royal.
And while they could still work with Ben Pentreath who I know would do a fabulous job, there's another designer who I can see working with them even more.
I've not really spoken of her, but I do believe that one of her images is here.
Frustratingly, when I was in London for about 40 hours, we drove past her shop twice and I can't tell you how badly I wanted to jump out and go inside!
Why is Rose a great choice to design Meghan and Harry's new home?
I don't know if there's a style that she falls under, but if I had to come up with one, I would say modern, minimal, traditionalist. Or maybe just modern-traditional.
I'll draw you in easily before I hit you between the eyes with heaven on earth.
Most of these  are of Rose's own home which she renovated not too long ago. You can read more about it in the link under her shop. (above)
The juxtaposition of the old and new is what keeps her work fresh. Plus, heavy editing. So difficult to do.
The softest most soothing bedroom ever! Okay, except maybe for mine. ;] Or how it will be–one day!
This kitchen, I believe, is for Victoria Beckham. And no. There are no upper cabinets.
Gorgeous!
Yes, this is Rose's home. Pimlico. Sick, isn't it? I could definitely see her doing something along these lines for Meghan and Harry.
Rose says, "Not every room needs an obvious purpose." Well, perhaps, but clearly the purpose of this room is to walk in and then faint dead away on the sofa, it's so gorgeous! haha
Above and below is more of Rose's home.
But as you can see below, she switches things around. That chandelier is insane!
For an incredible experience, please watch this short video where Rose narrates. I've watched it a few times. It's that beautiful! And Rose has such a captivating way about her. She's one of those "it" people. She has "it!"
But she says in the video:
"It wasn't difficult to imagine living here."
No shitsherlock!
I chose Rose for Meghan and Harry because of her elegant, but natural and incredibly sophisticated aesthetic. I figure that they will be needing a calming haven and I know that Rose could create that for them. Of course, you could put potato sacks in these rooms and they would look great! That's just how exquisite the architecture is.
Below I created a widget, inspired by both Rose and the Duke and Duchess of Sussex with some of my own ideas thrown in. If you click on the images, it will take you to the sources.

Well, time will tell, how it all turns out and of course, the world will be watching. Or at least we will be trying to.
xo,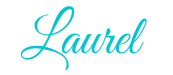 PS: please don't forget to check out the hot sales!