Dear Laurel,
I seem to recall that you struggled with your white wall and trim colors. And, there was something about you going to the store, and the guy behind the counter started rolling his eyes the second he saw you?
Well, that's me, too!
I realize your eye-rolling guy was back a while, and I know you've had a lot more experience since then.
I love those posts. I've also read the 20 best shades of white paint. And, the number one white paint color. However, 20 colors are too many for me, and one is not enough of a choice.
Could you go over, maybe, the six favorites that you've used over and over? And, maybe what wall colors do they go best with?
Connie White
***
Hi Everyone, on this bitter-cold Boston day in January. Connie is a fictitious reader.
But, if she were real, I'm wondering how much she's shelling out for paint samples? Do y'all all know about samplize?
In any case, I know that struggling with paint colors is a common issue. That is why I created a guide that narrows down some 3,500 Benjamin Moore paint colors to 144 of the best shades. Plus, for each color, I recommend the shades of white that would work for the trim in the room.
There are 12 white paint colors in the Laurel Home Collection, but I'm narrowing the list to only six today. It's not that the other six aren't good; I'm trying to make life easier, is all.
Some of you may have remembered a similar post to this one written in 2015. Well, that was nearly seven years ago. And, although I had 27 years of experience, at that point, I, along with everyone else, am constantly learning. Therefore, this list has been tweaked by one color, which I'll explain later on which one and why it was eliminated.
Many of you have been asking me about and are stressing over your white wall and trim colors.
Before I begin, I have a tremendous amount of respect for other designers who may have a similar or a somewhat different philosophy regarding color, undertones, and light.
I think we all know that colors on the wall reflect light, but the more dim the light, the less there is to reflect. Therefore, the wall color will appear darker. In the absence of all light, every color will read as black.
So, if you have a dim or north-facing room or any room on an overcast day, the color will look deeper and usually grayer.
This is why I encourage everyone to test your paint and trim colors, whether white or any other color. Please read common mistakes people make when choosing their paint colors.
And there's more. I have seen this over and over.
My reality has always been that paint colors not only change with the light and time of day; sometimes, a single color can look very different on different walls at the same time.
I had this situation in my old home. I painted the walls and trim (crown, wainscoting, baseboard) in my living room ONE COLOR. It was Pratt and Lambert Ancestral, and I loved it. But one thing. The crown moulding always looked ever so slightly pink in one spot.
Nowhere else did it look like that.
There was no pink in the room, and there is NO pink in this paint color. As a matter of fact, the colors underneath Ancestral are shades of green! It didn't bother me; in fact, it was kind of interesting, and it wasn't on every wall.
Another oddity I've found is off-white paint that looks stark white. Or cream paint that looks positively peach, yellow, or gold.
This is why white may very well be the most tricky color. It's highly reflective and can take on seemingly bizarre characteristics beyond our control.
Really Laurel? But if the white wall and trim colors look cold and gray or yellow?
Well, they might. But, that's why you need to test, and not just in one spot. If these six colors look yellow, you'll need a white with a cooler undertone. It's not on this list, but a great one for that situation is Benjamin Moore Decorator's White.

Above is Decorator's White. Against the white background of my monitor, it looks like a cool gray. And, yes, in a north-facing room, it will most likely read as a cool gray paint color.
These six white wall and trim colors cover the gamut and are ones I've used repeatedly, except for Chantilly Lace.
Why haven't I used that color?
First of all, it's a relatively new color, and around the time it came out, around 2005, I was introduced to Cotton Balls, which became my go-to all-purpose shade of white paint.
Still, you must test, test, test as always! And test the paint in the can to ensure that everyone understood what to order and mixed it correctly!
First, I'm going to tell you some other things I think will be helpful about white paint trim colors
For walls with colors, certain colors like blue and yellow will look horrible if the trim is slightly beige, pink, or dirty gray.
Try to pick one white paint trim color for the entire home.
You don't have to do this, but if possible, it'll make your life easier
if you're doing a white kitchen; it will also be in the same white as the trim
paint the ceiling in the same shade of white, as well.
But, Laurel, what if I want the moulding to pop and I want contrast between the wall and the moulding?
Of course, you can paint it a different shade of white, but I think it's quite elegant to do everything in one color, but different finishes:
Ceiling: flat or matte
Walls: matte or eggshell
Trim: semi-gloss or satin
To learn more about paint sheen, please go here.
Here are some lovely examples of rooms where the ceiling, trims, and walls are the same color or almost the same.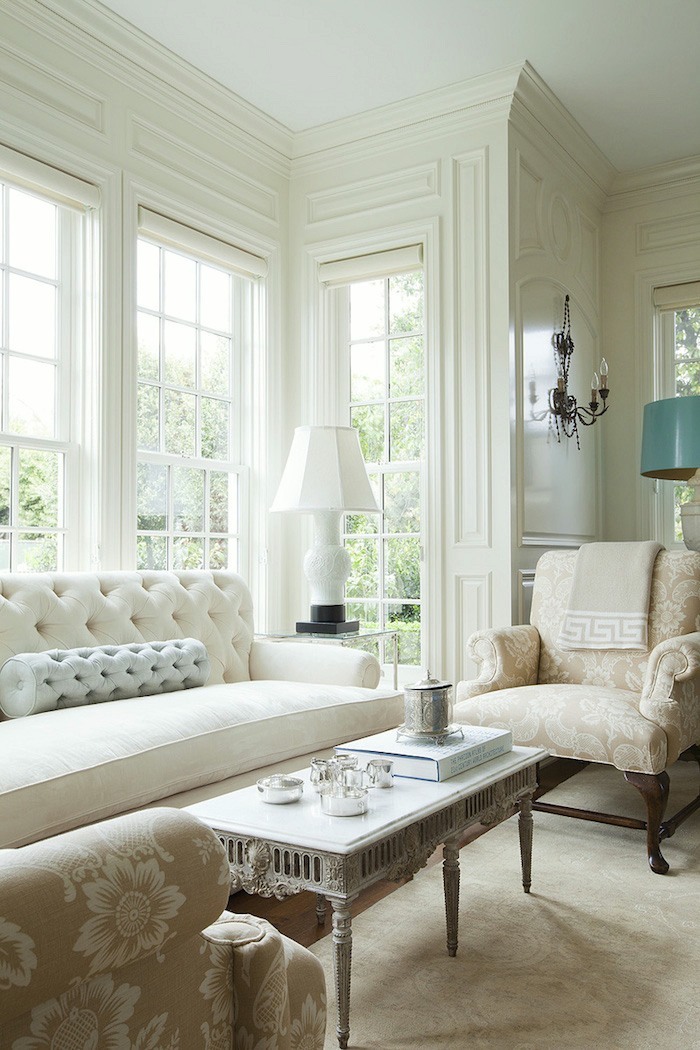 Buaia Burdge Architects
Have you ever seen such beautiful millwork? Just yummy! By the way, I have been asked dozens of times what the paint color is for this lovely room. I have no idea. It could very well be White Dove. However, people are reacting to the beautiful mouldings, architecture, and furnishings that are working together harmoniously.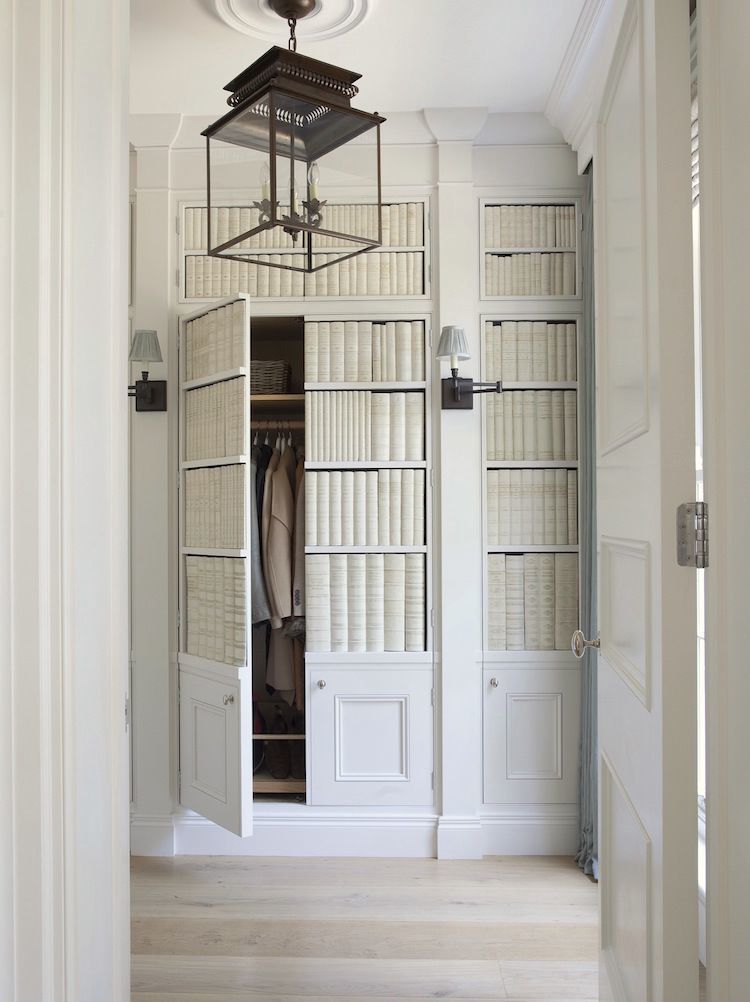 Hayburn & Co.
Don't you just love those closet doors? Faux books source is here.
And, if you love secret doors as much as I do, please check out this post.
Below are the six white wall and trim colors:
Simply White OC-117 – a soft, warm white, but might be too bright for darker colors.
White Dove OC-17 – the universal donor of paints. It almost always looks great. It is a white with a touch of cream and a touch of gray without being dirty– usually. But, it can go golden in some lights. It usually does not, however.
Cotton Balls OC-122 – This is another universal donor, very much like white dove but a tad brighter.
Chantilly Lace OC-65 – Chantilly is the whitest and most cool of these six shades of white. But, it is not a cold white, most of the time.
Super White OC-152 – A beautiful, warm white, just a hair brighter than Simply White.
Ivory White 925 – Another lovely cream that's a bit brighter than linen white
Now, let's look at these white wall and trim colors as they appear in interior spaces.
From my only long-distance job in 2015, which you can see here. This is Benjamin Moore Ivory White. (Acadia White is the same color.)

This is also Ivory White in the lovely back entrance.
White Dove is on my old bedroom's trim, walls, and ceiling.
I miss my old bedroom, but I am happy that a nice young woman is enjoying it now.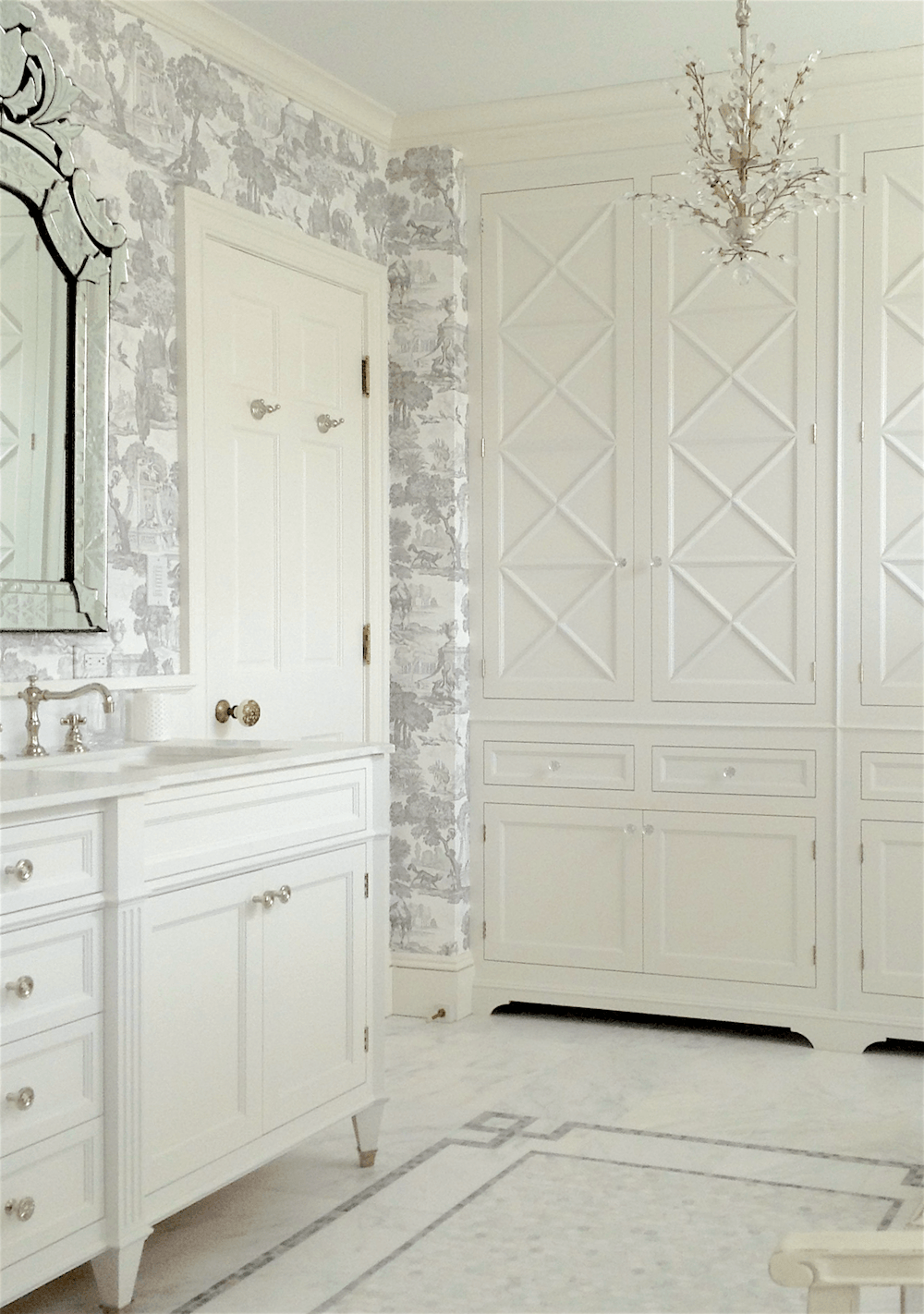 White Dove is the white we did in this bright south-facing bathroom.
The dining area adjacent to a kitchen I helped an old client with a couple of years ago has Simply White on the walls and trim.
We chose it because it was a close match to the cabinet company's shade of white.
I love those lanterns from Ballard Designs! You can find them on the Hot Sales Page (keep scrolling), and they are currently on sale!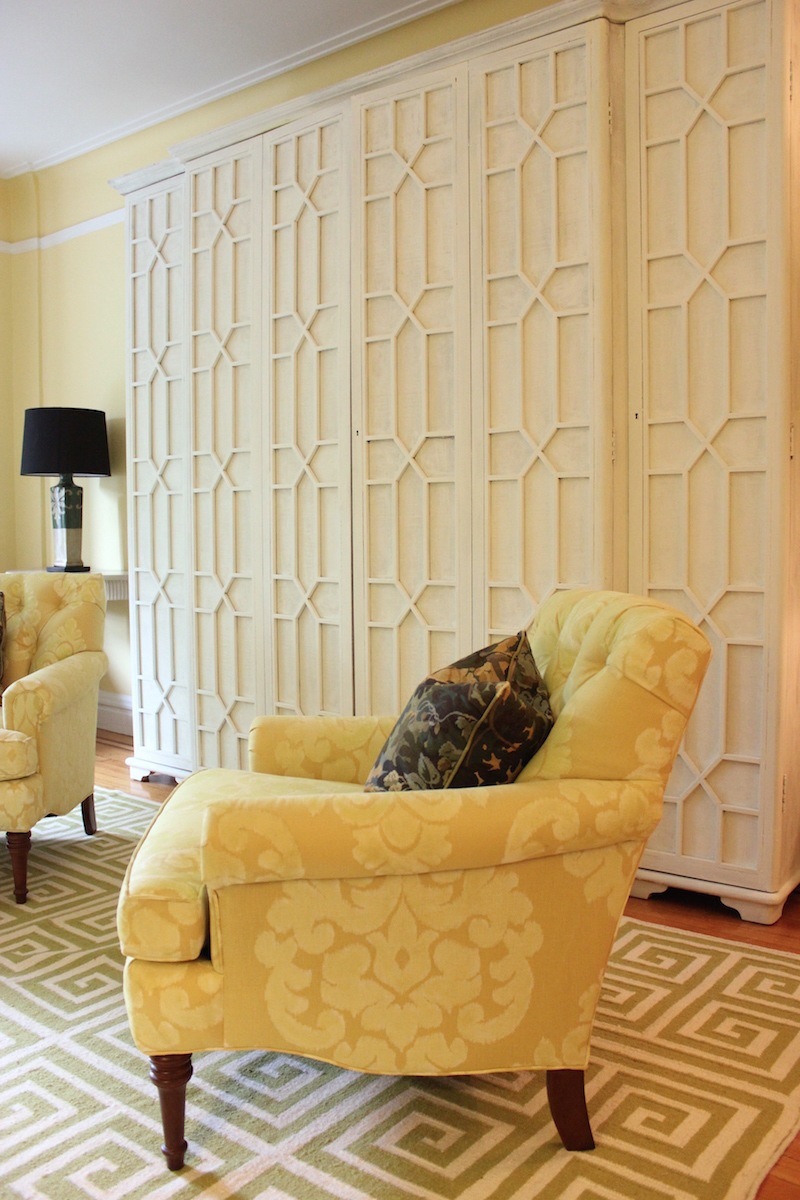 My old apartment where I painted the big cabinet in Benjamin Moore Cotton Balls oc-122.
Interestingly, Mary painted the trim in her kitchen Cotton Balls. The cabinet maker was supposed to have matched the cotton balls. However, it turned out to be a shade deeper. I have to say that I love it this way! To see more of this gorgeous kitchen, please go here.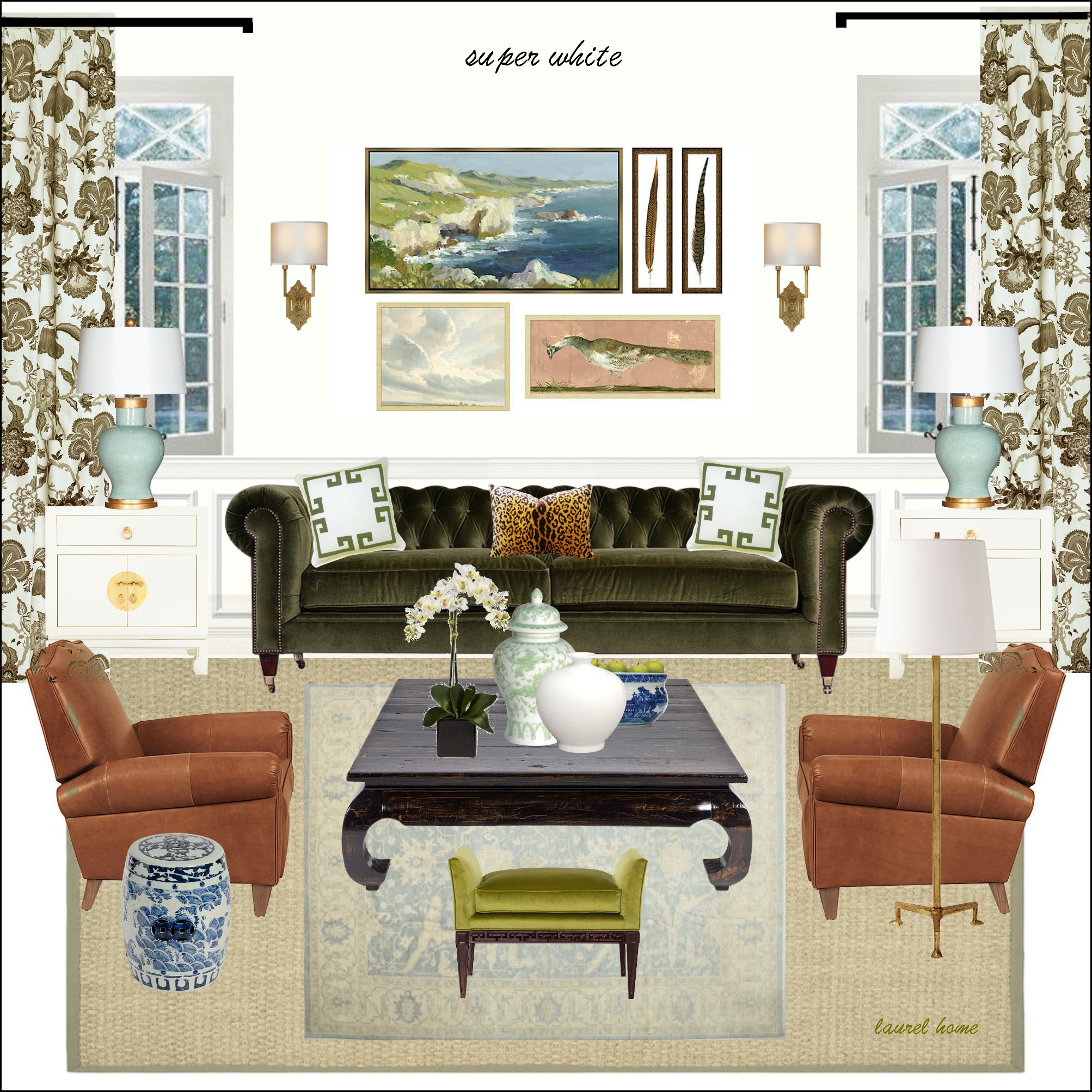 This is one of the bonus boards from the Laurel Home Paint and Palette Collection featuring Super White. There are 40 more boards and palettes in the collection!
Super White is a beautiful, warm, clean white. Before I moved, I had my apartment repainted and used Super White in all rooms except the bedroom, and I loved it!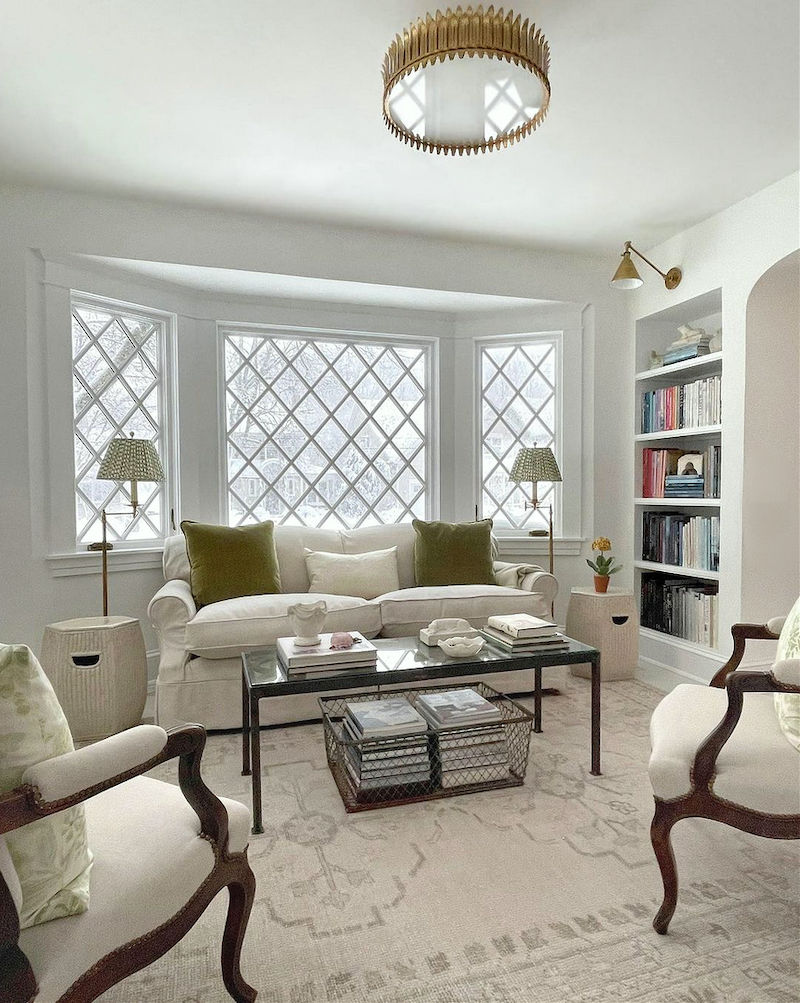 Loi Thai is no longer writing his gorgeous blog, Tone on Tone, but he has zillions of followers on his exquisite Instagram account. Please follow him if you're not already doing so. Above is Chantilly Lace in his gorgeous home's living room.
Chantilly Lace is the new color, as previously mentioned. I decided to replace Linen White because I wanted one cooler shade of white that will definitely go with cool colors in all lighting situations.
The color eliminated is Linen White because it has a lot of gray in it, and as a wall color, unless the room is quite bright, it looks pretty drab and sometimes a little bit peachy. It is, however, an excellent trim color for medium to dark, warmer shades of paint.
Above is a sunroom we did in 2010 painted Benjamin Moore Linen White.
Ivory white, however, is a touch cleaner than Linen White and still looks good in darker spaces, as you can see above in my client's Kentucky home.
Above is a graphic of the six white wall and trim colors to pin to Pinterest for reference.
Are there other great white wall and trim colors?
Yes, of course, but I'm trying to simplify our lives. With some of the colors, the difference is so minute anyway. If you want to see the entire list of exceptional shades of white, here is a list of 20 great shades of white paint.
What are your favorite white or off-white trim colors? Have you ever made a whopping mistake that the rest of us can learn from?
For More Info Below Are Some Favorite Posts About White Wall and Trim Colors
For my very favorite shade of white paint, click here.
Are White Painted Walls Boring?
White on White Decor Inspired by a Top Magazine Stylist
Do You Live With a Drove of Pigs But You Want To Decorate With White?
And What About Your Ceilings? Must They Always Be White?
xo,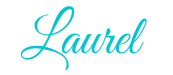 PS: Please check out the newly updated HOT SALES.