Hi Paint Collection Owners,
Thank you so much for all of your kind notes. I've been sending these out one at a time, but newbies don't have the old bonus boards.
And others are missing random bonus boards and so, I thought I would make a page linking to all of them.  I am not announcing this page to the world and would prefer you not to share them unless it's with a close friend or relative.
I meant not sharing on social media.
I will be adding to this page monthly. Please either bookmark it or save the URL somewhere or something like that. But I will also be linking directly to this page in your monthly email from me.
xo,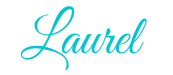 December – Paint Palette Bonus #1 Marilyn's Dress 
January  – Paint Palette Bonus #2 Ivory White
February – Paint Palette Bonus #3  Spring Bud (see March) There is no palette, just a super deluxe board
March  – Paint Palette Bonus #4  Ballet White
April – Paint Palette Bonus #5   America's Heartland
May – Paint Palette Bonus #6  Super White
June – Paint Palette Bonus #7  Pale Sea Mist
July – Paint Palette Bonus #8 Chesterfield Buff hc 9
August – Paint Palette Bonus #9 Sea Froth
September – Paint Palette Bonus #10 Dolphins Cove
October – Paint Palette Bonus #11 Sunlit Coral
November – Paint Palette Bonus #12 White Dove