Below is a real "dear laurel letter" from a reader whose pine wood stain color took on a reddish hue after he refurbished the wood with polyurethane.
Dear Laurel,
I thoroughly enjoy your blog and think you give spot-on advice every time;  it's a fun read as well.
Here's my problem and I don't know if you can help or not. We just bought a beautiful mid-century home in Irvington, with stunning, pine wood-paneled ceilings.
We added a polyurethane in a satin finish to the wood as it was starting to look rather exhausted.
But now it has a more reddish tone than I prefer a stained pine wood to have. I can live with it, but I am hoping to choose a wall paint color that will minimize the red in the wood stain color.
Do I go warmer on that color? That is, stay closer to the red on the color wheel? Or should it be cooler, like a bluish tone?
My first instinct is to do a deep navy, but I'm thinking maybe that will just make the ceiling wood redder? Now I'm contemplating a warm gray. I'm just so confused, and need to be pointed in the right direction.
Thank you,
Jay
I wish that someone would point me in the right direction too! haha. Not to minimize Jay's dilemma.
It always makes me feel badly, but I had to tell Jay that I'm not doing consultations and can't give him advice via email. But I do try to answer everyone and this was my advice.
I am wondering if there's a way to tone down the red in the wood. That would be first on my list to investigate. Then, I would work with a designer who specializes in color for a color consult.
That beginning line has been percolating in my head. And that's because getting the color of the stain to be what we want it to be is a crap-shoot at best. And that's even with samples. It's not an exact science by any means.
In addition, Jay's ceiling is pine and that is known to be a difficult wood to deal with. Here is a fabulous article that explains the technique for getting a stain on pine to go on evenly.
But this isn't going to help Jay or anyone who might want to tweak a wood stain color that turned out too red, ashy, light, orange…
If it's too dark, you're out of luck. That one is a do-over.
However, if your color needs correcting and/or darkening there are a few things one can do to fix it and some of them don't require removal of either the existing poly or stain.
How does that sound?
Well Laurel, what about just keeping it as is and using a wall color that will make the red in the wood less noticeable?
Yes, good question. This is one of my favorite posts about what colors look great with stained wood trim.
And another great post also about stained wood trim.
However, while I think that it's possible to minimize the red in the wood tone to some extent with a wall color,  the red tone may still reflect some into the room. That might not be so good.
You know the old expression, putting good money after bad? It's often best to fix the thing that's wrong even if it costs a few dollars to do so.
I realize, though, that it's a lot easier to try to make what's there work.
However, I love the idea of creating a new wood stain color without totally having to refinish it, down to the bare wood.
But first, in regards to Jay's home, 99% of the time, when I think of mid-century modern and a wood ceiling, I think of white walls. In fact, my mom and step-dad built in 1980, a beautiful contemporary home with lofty stained pine-wood ceilings that were similar to the ceiling in the image below.
All of their walls were painted a soft white.
This is actually a 100-year-old home that feels contemporary with its wood stained trim and white walls
Okay, here's the deal with changing the wood stain color.
And you already know what it is.
The wood is stained AND has a coating that's intended to seal it (the polyurethane) and make it impervious to being re-stained.
Drat!
If Jay were doing this project from the beginning, I would've recommend that he make some samples mimicking as closely as possible with what is there, to see what looks the best.
Same sitch with the impending wall colors. :]
Anything that is used of course, will need to be able to go on top of the existing polyurethane. Well, duh.
Of course, it needs to stay put.
Here's idea number one to fix the stained wood color.
Apply another coat of poly that's tinted to minimize the red.
Minwax makes a product that is exactly that, called Polyshades. The name gives it away. It's polyurethane and stain, all in one product.
Here is a link to a video which shows how Polyshades is done on a chair. I wish that they had used a lighter color, or showed how one coat looks. But it'll give you an idea.
By the way, Minwax does not recommend using Polyshades on floors, but they do have another product, called One-Step which is for floors. I don't know what the difference is.
Polyshades comes in a bunch of different colors, but what if none of the colors do what we want it to do? In this case, we want to remove some of the red. And the way to do that is to add a tint of green or maybe a raw umber.
Here is an article that explains how to tint polyurethane. It does require some experimentation.
Here are two brands of universal colorants that one can add to Polyurethane and other finishes to tint them. They each have numerous colors.
One brand is called Chromaflo 
Another brand is called Mixol
So, let's say that your wood is super orange-y. To knock that orange back, I would try a blue or a blue-green. It probably won't take a lot. It's a lot like putting a glaze on one's hair, for those of you who do that. :]
I found this interesting chart and I tried and tried to find the original source. It is not wood craft industries. That website is something entirely different now. But what's interesting is that these are all stains over pine! I love that a navy stain over pine looks teal!
If you wish to make the wood darker, another product to try is a gel stain.
Gel stains are much thicker than regular stains and easier to work with. They can work by themselves, or they CAN go over an existing polyurethane finish. This is terrific article that discusses how to do this.
A third way to change the color of an existing stained and finished wood surface is with the addition of a tinted paste-wax. This one seems better for a smaller area. You can read about wax over poly here.
Andrew and Rachel Ashmore did a number on this brand new ceiling to make it look old and wonderful in their master bedroom.
A fourth option is to put a tinted glaze over the existing poly. There are oil-based glazes and water-based. The former is phenomenally noxious, so I'd opt for the water-based. The glaze is a medium to which the universal colorant is added.
You will need to make sure that your existing poly is very well-cured before trying this method. And that means waiting about a month.
An excellent post about the best ways to stain pine can be found here.
I even found an article about staining with shoe polish. And you know, I have used shoe polish to create antiquing for small things.
Jay talked about maybe doing a reddish dirty gray color in another email. I think that's a great color with wood trim.
Below the first image is another photo of a cool antique-looking pine floor that's more red. I think this dirty purple looks great with both shades of stained wood.
Sorry, sources for the above two images unknown, but speaking of wood stained floors, please check out this post that has much info plus the popular floor cleaner that will wreck them! If you're more into painted wood floors, please check this post out.
Above and below, a beautiful contemporary home via Magnolia with a gorgeous stained pine ceiling.
Beautiful built-in cabinet too. And that looks like encaustic cement tiles behind the glass doors.
A Gorgeous lakeside home by Muskoka Living.
I'm not sure what kind of wood that is on the ceiling, but it sure is lovely. You can check out the rest of this amazing home in the link. I adore those slipcovers and the bottom banding.
Well, that was an interesting exercise about the possibility of changing a pre-existing stained wood finish. Has anyone ever done that and what were the results?
xo,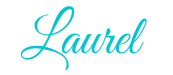 Please don't forget to check out all of the beautiful hot sales!