Dear Laurel,
I'm pulling my hair out. We recently moved and I have to say that I'm not that crazy about this home because it's so open. You walk in and there's a large foyer entry and then the stair case.
To the left is a living room and the right is the dining room and then off of the large entry is the family room!
That's five different area rugs I'll be needing!
Okay, well… it's not five. It's four. My grandmother passed away recently and my mom inherited this amazing antique Persian Meshad rug from circa 1920. She doesn't want it because it's not her taste, but I love it, so she's giving it to me. It's appraised for 35 large!
Anyway, it'll look smashing in my large entry, but then what?
Oh, and just so you know, my husband and I are NOT wealthy. We're more in the 1,500-3,000 range for an area rug– 4,000 tops.
Do any of your other readers have this problem? If so, I would be grateful if you could share a solution.
Best,
Meghan Mutherloded
***
It's a good thing Meghan is not real because if she was real, I'd probably slap her across the room.
Such problems! Silly (poor?) girl.
Yes, I'm jealous, (of my made-up character) but okay. The basic problem is one I do hear about a lot.
And today, I'm going to address it with numerous examples of how to put 5 different area rugs together when they are all visible to each other.
First, I need a house to demonstrate.
So, I went to scour floorplans.com
Do you guys know that site? They have zillions of floor plans and I looked at about 3,000 of them. lol
Okay, not quite that many, but a lot.
They have everything from very modest and tiny cottages to huge disgustingly ostentatious mansions. And some of them have the most bizarre floor plans too! But that is a different post.
And then I came across this cutie-pie.
I have nicknamed it the Parthenon – haha!
Oh, don't get me wrong. I love columns. Make no mistake, but twenty-eight  14-foot Corinthian columns is grotesque just a tad too much in my opinion.
Still… I LOVE the house and the layout! Classical, indeed! We have a front-to-back center hall with an octagonal rotunda, three formal rooms and then a staircase smack dab in the middle of it all. It's not 100% open. There are some walls between the kitchen and family room.
Today, I'm going to show nine different possibilities for area rugs in the five living areas, including the stairs. Some will have the aforementioned rug which is from Doris Leslie Blau if you're interested in it. (and yes, it is 35k)
Having a jumping off place with the area rugs makes life a lot easier unless we have something else we're using.
The first thing I want to address is the front to back massively stunning center hall.
Here's what I would do.
I would leave the center rotunda area sans rug and do a beautiful inlay wood design, perhaps. Nothing too ornate. Having trouble finding something like I have in mind, but either a simple parquet design or maybe even a stencil. We must keep in mind the other rugs as it plays a part as well.
This reminds me.
And please, you are welcome to disagree with me, but 98% of the time, I am not fond of round rugs. Ever see an antique round rug? If so, it is probably not an antique. (I'm leaving out the Oval Office. That's one of the exceptions) I do love square rugs, however.
The other two arms of the hall should have twin runners.
It is possible to find two antique runners. I found these on One King's Lane except they're sold.
Of course, they're sold!
But we're going to borrow them for today's exploration because they are perfect with our Doris Leslie Blau "hand-me-down." ;]
So, how do we choose the rest of the area rugs?
This particular home is inherently somewhat formal (gaudy columns aside), but one option is to leave certain areas of your floor bare; especially if it's a true open-concept.
But, one thing to do as in any collection is to group like with like.
For instance, if we have an Oushak, we might consider a different Oushak using some of the same tones that coordinate, but don't match in terms of pattern.
The next area, I want to address is the staircase. In situations like this, I generally do something fairly plain so it doesn't fight with the stars of the show!
Here are some examples.
K Powers Wool Herringbone

Today, I'm going with this cool Moroccan inspired pattern by Madeline Weinrib. It comes as a flatweave area rug but could be fabricated into an a custom-stair-runner.
The rug in the family room is a favorite of mine from Currey & Company. Yes! They have gorgeous area rugs–not just lighting.
In this version, I changed out the runners and the dining room rug.
Herat Oriental Rugs
I love this tone-on-tone blue rug from Williams-Sonoma Home.
We could keep it more quiet
Over-dyed Spice Market rug from Williams Sonoma Home

Or super quiet!
I love how this one turned out!
Can you tell I had fun?
That is a plain sea-grass rug in the family room.
Oushak Runner Landry And Arcari
A little deeper version
I'm quite mad about this one!
Couldn't find the runner. The area rug in the dining room is from Madeline Weinrib
We could also do a warm red, gold and blue color scheme. The family room is a smaller area rug layered over sea-grass. Of course, we could also just have the sea-grass without the Oriental layered on top.
Rug Vista Oushak
source unknown for this saturated Oushak
Photo by Heather Clawson from the Hampton Designer Showhouse
How smashing would this stair runner be in our red beige and gold scheme!
We could also skip the blue
Saturated Red Oushak from Nazmiyal
Currey & Co. Serapi Rug
I love how this one blends warm with the cool of the tone on tone dark blue which looks a lot like the one from William's Sonoma but this one is from Madeline Weinrib again.
It is from Madeline's Wool Tibetan collection which is gorgeous but a lot more pricey than the cotton flat-weaves.
Oushak in golds and rust from Nazmiyal
Gast Architects
Well, there they are! To recap, here are some helpful tips for coordinating area rugs
Mix coordinating patterns that don't match exactly but have a similar feel
Coordinate colors by carrying a thread of at least one color in all of the rugs
Use small-scaled geometric patterns, plain, textures or natural fibers for a visual rest-stop and interest
Consider leaving some areas without an area rug, especially in an open concept layout
Layer a small Oriental over a larger sea-grass rug if the former isn't large enough for the room.
It's more interesting if the rugs in different areas don't match precisely
xo,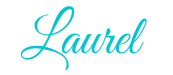 Save
Save