Dear Laurel,
I'm one of those readers who often thinks I don't like something until I read your blog. By the end of the post, I shake my head thinking, "Well, she did it to me again."
Here's a recent example. Remember that post you did a couple of weeks ago about the color orange? All of my life, I've proclaimed that the world would be a far better place if it banned orange from the kingdom. Well, except for oranges and orange juice.
I must admit that my prejudice was born from what you presented at the beginning of the post.
What happened is something I can't explain. However, I can't stop thinking about that image of that incredible orange sofa. I can't even explain what shade of orange it is. Marigold, maybe?
I had to see the rest of that home, and so I trotted on over to the McGrath II website. Man, those ladies are phenomenally talented.  But, how much does it cost to do a room like that? What I'm trying to say is, is it something that mere mortals can attain?
Anyway, the other day when I was walking around the woods near our home, I marveled at the gorgeous fall foliage we're so blessed to have in New England. Then, it hit me. Those are the same colors the McGraths used in "my" living room! Am I right?
Am I asking too many questions?
Please help! I'm sure others must also love that room, not just me. I mean, if an orange hater can go wild over that room, I can't imagine what it's doing for the orange lovers. I guess the orange lovers already knew something I did not. Orange is a way cool color.
***
Hi Everyone,
Well, I had high hopes for this post. The problem is, it's taken me way longer than it should. However, in all fairness, this is one of those posts where I'm pretend sourcing, creating a mood board, AND trying to write a blog post.
Here, let me at least make it up to you by providing this astonishing performance of Mozart's 23rd piano concerto by Menahem Pressler, who was only 95 here. He will be 99 in two months.
I had this idea a week or so ago that it would be fun to do a color
palette
and mood board for every season.
We're not quite there yet, in Boston. This image was taken on November 6, 2020. That was the day I bought my apartment.
By the way, that letter up top is a work of fiction.
However, the fall color palette is not.
Not only was it inspired by the fall season but also by the room, as mentioned earlier by the mother-daughter team, McGrath II. Some of you may remember a Mother's Day tribute post which included the McGraths as well as Jean Stoffer and her daughter.
I teased you in the orange post with this vignette. Let's zoom out.
Please note I have no idea where any of this comes from. And, that is rare. I don't know about you, but I am made for that box pleated skirt and how it grazes the floor. It very well may be a super tight-fitting slipcover.
I am not going to post any more photos. I encourage you to look at the rest of this masterfully decorated and designed home here.
So, let's say one wanted to do a room, or even in their entire home in the manner of the McGrath's, but perhaps with a far more modest budget?
Well, I would start with the rug.
The rug, in this case, is the foundation for the entire color palette of the home.
So, if you're stuck with where to begin, please read the 12-step decorating guide. It's free. And also, consider starting with a rug.
Now where does one find such a beauty?
As I said, I have no idea. And it wasn't for lack of trying.
I can tell you this, though. It was expensive.
How expensive, Laurel?
Well, like I always say: "If you have to ask, you can't afford it." ;]
It looks like a good size rug, and it is layered over a natural fiber rug. I love that, too!
What about that sofa, Laurel?
Well, here's the thing. Either it's an old sofa, or the McGraths had it custom-made. Of course, I'm surmising. But, again, I'm 99% sure will not find a sofa like this in the retail marketplace. And, even if you do, this one might just cost almost as much as your car.
I'm presuming you're not driving a Tesla. Right?
You ARE driving a Tesla? 
Well, that's bloody wonderful. You don't need me. Just hire the McGraths. haha
Okay, I found a cheap sofa on Wayfair.
Below is a mini widget with some of the items, similar to the board I made.

And, now, for the board. This is one of the most difficult ones I've ever made. First, let's look at a progress shot.

I always begin with the wall color. In this case, I chose Richmond Gray hc-96. FYI Benjamin Moore, in the lovely rebranding of their website, has confessed that hc-96 is the same color as Flowering Herbs – 514. It is the most muted green and looks fantastic in north-facing rooms. I've used this color several times. How did I make the sofa that color?
I do all of my boards on picmonkey. In this case, I used my color editor to do most of the work, then removed the background.
That rug is the closest I could find. I only wish it had that touch of teal. But, it does have the right feeling.
Those pillows are from  McGee & Co. And, so kind of them; they named them after me. "Bern." 
This is not the palette, but it's a similar one I made in 2017.

All of these colors are from the Laurel Home Paint and Palette Collection. If you don't already know, it's a huge two-part guide featuring 144 of the best Benjamin Moore paint colors, 40 mood boards, trim colors, and the best exterior colors. I spent hundreds of hours putting it together.

I barely remember making this board. It was one of the bonus boards I made the year after the paint collection came out. This was another nod to Mark D. Sikes, based on his super-gorgeous golden beige showhouse room several years ago.
Okay, time to look at the final mood board and fall color palette to go with it.
However, before I do, I want to stress that the colors in the palette, while paint colors, are not necessarily colors used on the walls and ceiling.
No, the walls could be white, and the other colors in the palette are found in the furnishings IN the room. But, yes, some of them could also be on the walls and trim.
In addition, these colors are not set in stone. They are a point of reference. So, if you're not quite feeling it with a color in the collection, your perfect color might be the one above or below, or it might be on the next page of the fan deck.
And below are 12 colors from the Laurel Home Paint and Palette Collection that I selected for the fall color interior palette.
Another beauty of the collection is the paint palettes. That greatly expands the number of colors. But, more than that, the paint palettes go into paint palette families.
Okay, I hope you enjoyed this lovely fall color palette and the music, too. Please be aware that the prices for all of the Laurel Home guides will be going up in January.
la-route-des-indes- Papier-peint-panoramique-decoratif-Le-Bresil-Partie-1
(The art in the mood board is from Papiers de Paris.)
xo,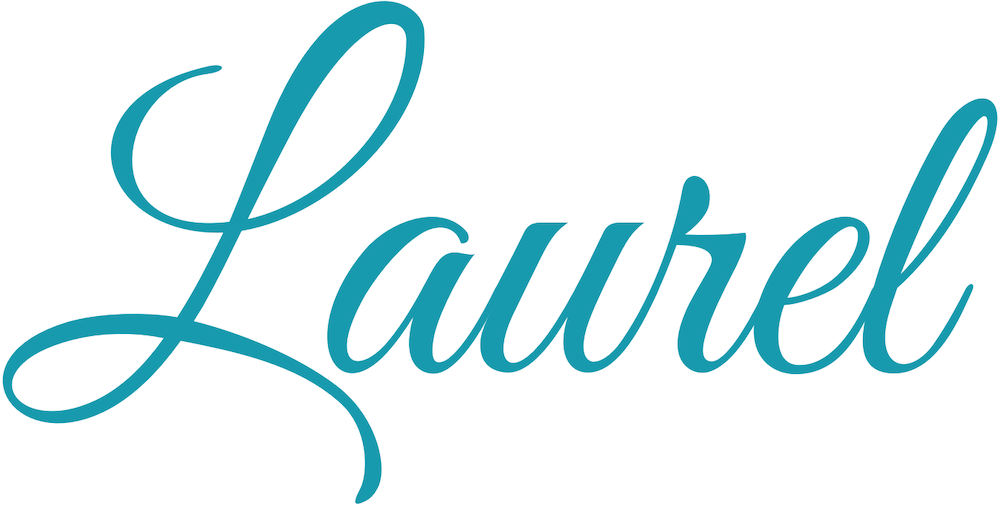 PS: Please check out the newly updated HOT SALES.
And, I apologize if you saw the "time-sensitive" note last night. Chairish said the sale ended "tonight" at about 9:00 PM on Friday night. Earlier, I saw that it was ending Saturday night. But, I must've read it wrong. No, I read it right. Somebody changed the "ending today" a few hours too early.