Do you ever see the same furniture terms over and over, particularly with antiques? Well, come to think of it, French antiques? And, you feel kind of lame because the description gets rattled off as if they are saying it's a red chair?
Since I look at furniture a lot, seeing this unknown furniture terminology frequently happens. However, I'm supposed to know all of this stuff! And, while I probably do know more than the average non-designer person, there are many furniture terms that I've had to look up.
Since they have made such gorgeous furniture for centuries, many antiques are French. Therefore, it makes sense that they use their native tongue. Besides, a bergère or fauteuil sounds more valuable than "armchair."
Still, I bet most of you already know that bergère and fauteuil are chairs. No problem if you don't, however.
What's the difference between a Bergère and a Fauteuil?
A Bergère (pronounced BEAR – ZHAIR) is an upholstered armchair with closed sides. However, the wood frame of the chair is exposed. Please listen to this smexy man say it correctly. lol
Below are some Bergère chairs.

A Fauteuil (pronounce FO – TEYE-YA (but the 'a' is 95% silent) is an armchair with open sides. As is, the Bergère, the seat, and the back are upholstered, leaving the wooden frame exposed.
Below are some Fauteuil chairs

Here's a good example of a furniture term that I see ALOT!
I probably see it because I love looking for cool side-tables.
The furniture term is BOUILLOTTE.
Oh, dear.
First of all, Americans should never be presented with a word with three different vowels in a row, followed by two Ls. We have enough of a problem with O and U together, as it is, but now, they've really messed with our heads by sneaking in the Letter i.
For us trying to figure out how to say the word bouillotte reminds me of Austin Power's fembots, just before their heads explode.
What's seriously sad in my case is that I studied French for four years in high school, and I still struggle to pronounce this word. We have a similar word, adopted from the French word– "bouillon." Of course, we botch that pronunciation, too, with our American bool – yoN, when it should be boo – yahn. Please don't hit the roof of your mouth with your tongue at the end. The N is a nasal sound in the back of the throat.
I know. But, that is why the French sound so charming when they speak English, and most of us sound painful when trying to speak French.
Therefore, the correct pronunciation of bouillotte is boo – yaht, or even better, BOO – YAGHT, kind of like gargling.
So, now that we know how to say it, what IS a bouillotte?
Well, a bouillotte in furniture terms refers to either a table or a lamp with a rather fascinating history.
There is a gambling game called Bouillotte that is the predecessor of our modern-day poker. The game was quite popular with the upper classes in 18th-century France and later in the mid-19th century US.
The players played at a round table called a bouillotte table. I'm not sure if the game is still played today or not. If anyone knows the answer to that, please let us know.
A Bouillotte table was typically large enough to comfortably seat four or more people and pretty much regular dining table height. 29″ +/-
Jean-François_Bosio_-_La_bouillotte
Well, they seem to be a jolly bunch. But, here, we can see some folks playing at the Bouillotte table.
Another version via Clark Art Institute
The bouillotte tables typically had a marble or leather surface area with a brass gallery. They also came with one or two drawers for the cards and chips. And, then, two small pullout trays.
I saw in two articles that the trays were for lighting. However, that doesn't make sense since it would be quite precarious putting a lamp with candles on a ledge so tiny. I think it's more likely a place to put a drink or a place to set their cards down.
Below, are some beautiful Bouillotte tables, both vintage and antique. (please click on any image for more info)
These are all over 30″ in diameter. They could be used for a game or center hall table if 27″ or taller. Or, they could also be used as a table between two wing chairs.
If you click on any of the images, most of them show the drawers and pull-out flaps.

Another French table that is sometimes mistaken for a Bouillotte is a Guéridon.
Although there are far worse crimes.:]
A Guéridon is a lamp or occasional table. The original guéridons were created in France during the mid-17th century. Often, mythological creatures were used for the legs, but not always.
Below are some antique gueridon tables.

While many are small tables, I found one gorgeous 33″ diameter gueridon.
However, sometimes you will see a table in one listing identical to another and they call one a bouillotte and one a guéridon. In comparison, a small bouillotte can function as a guéridon, but not usually the other way around.
But, here's the thing that's disturbing me about these particular furniture terms.
Many of the tables I see on sites like Chairish and 1stDibs feature beautiful bouillotte tables, but they are pretty low, even for a side table. Some are only 21″-23″ high and with a diameter of about 24″. There is no way to get four people around a table that tiny. Plus, it would get rather tiring to be bending over that much.
Therefore, I'm concluding that this is some sort of chairless version of the game? Or, maybe as the game of bouillotte was the predecessor to poker, perhaps the lower bouillotte table is for, the earlier version of another kind of poker?
Original image of Édouard Manet's Le Déjeuner sur l'herbe (luncheon on the grass) oil on canvas 1863
Now, those low Bouillotte tables make a lot of sense.
I never knew how much my early art history studies would come in handy one day. ;]
Below are five Bouillotte tables, all 23″ high and under, if you're looking for a low round end table.

So, the players could see after dark; they used a type of lamp with one or more candles called a bouillotte lamp.
Oh, you've seen these. They're immensely popular in traditional style decor. The top shade was usually made of tole. And the shade can be lowered around a center stanchion as the candles burn lower.
louis-xvi-brass-and-red-tole-bouillotte-lamp
There are dozens of variations on a theme with various candles and shade styles and sizes. Below is a mini-widget showing some of the different types, but not all of them.

Another frequently seen furniture term isn't the name of a particular piece of furniture, but it's a name I see ALL OF THE TIME.
Maison Jansen.
Maison means house. Therefore, House of Jansen.
Maison Jansen was a Parisian interior decorating firm founded in 1880 by Dutch designer Jean-Henri Jansen. Jansen is considered the first truly international design firm. Their designs have a distinctive, new-classical look. They are generally less weighty, and they frequently use ebonized wood, brass, and other sophisticated materials.
Another Maison you will hear bantered around is Maison Baguès.
Maison Baguès was founded by Noël Baguès in 1860. Initially in liturgical bronzes, the Company began producing lighting when son Eugène joined in 1880. It became famous internationally as a creator of art lighting featuring gorgeous crystal motifs.
Below, I've put together a widget with over 40 vintage and antique items from Maison Baguès and Maison Jansen. Some of it is "in the manner of," and some is the real deal.

Well, this was fun. I hope you enjoyed learning more about some of these furniture terms! I know I learned a lot researching the post.
xo,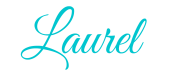 ***PS: Please check out the newly updated HOT SALES!***
Also, I'm running a promotion through December 30th on my rockin' interior design guides.*
If you're not interested or already have them, you may be dismissed. ;]
Otherwise, please read on to find out how you can get two guides below for free.
The Best of Etsy 200 + Incredible Home Furnishings Sources
333 Difficult to Find Decorating Rules & Tips You Need to Know
Usually, they are $39 and $59 respectively.
Below is a brief description of each product and what you'll get if you order it.
The $39.00 one is the brand new 200 Best of Etsy Home Furnishings Sources. It's the culmination of dozens of hours of research. You won't get anything extra, but you'll get the updates for free, and you won't have to pay the higher price that's coming in January.
At $59.00 is 333 Decorating Rules & Tips You Need To Know – This is a terrific guide that's crammed with furniture terms, measurements, and proportions you won't be able to find anywhere else. Well, I couldn't. If you order this, you will get the Etsy guide for free.
The rest of the products will get the guides above for FREE from now through December 31, 2021.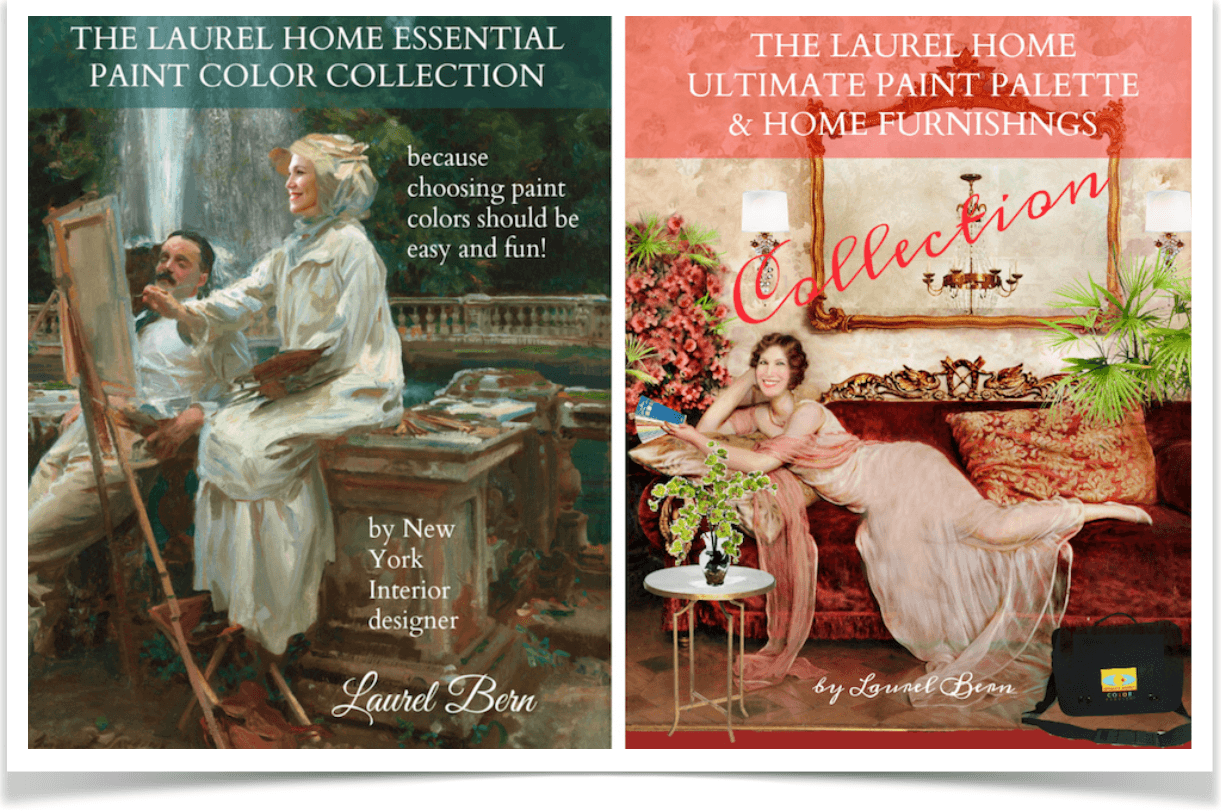 At $199.00 Are two products. The Laurel Home Essential Paint and Palette Collection. This is a 2-volume curated Benjamin Moore Collection. You can read about Part I here, the paint colors, and Part II here, the paint palettes. Part II is where you'll see a bunch of glowing testimonials. There are more, but how many do you need to read? lol
Also, at $199.00 and a guide, everyone has a website or is thinking about starting a website or making money on the internet or earning a living by working in bed, working in your PJs, and not taking a shower. (if you don't feel like it) This is the Six-Figure Income Blogger Guide.
But, don't let the word "blogger" trip you up.
You DO need a blog on your business website because a blog is what keeps your website fresh in Google's busy eyes and automatically raises your business above your competition that has a boring "dead" website.
And, no, you don't have to blog as much as I do.
However, once or twice a month is a must. But, there's also so much you don't know you don't know. I mean, I didn't. And, I was spinning my wheels, not getting anywhere for 19 months, because I made every mistake and then some. This guide will save you a lot of time and help you to create a more successful business.
In addition, you'll be able to read my entire internet story from Laurel the Luddite to Laurel, the world's most unlikely geekette. It's only a few pages, and I guarantee that you'll be laughing.
Finally, the crown jewel, but only because my name is in the guide's title. Haha And, it was the first guide I wrote way back in 2015.
But, you always get FREE lifetime updates, and it updates every November.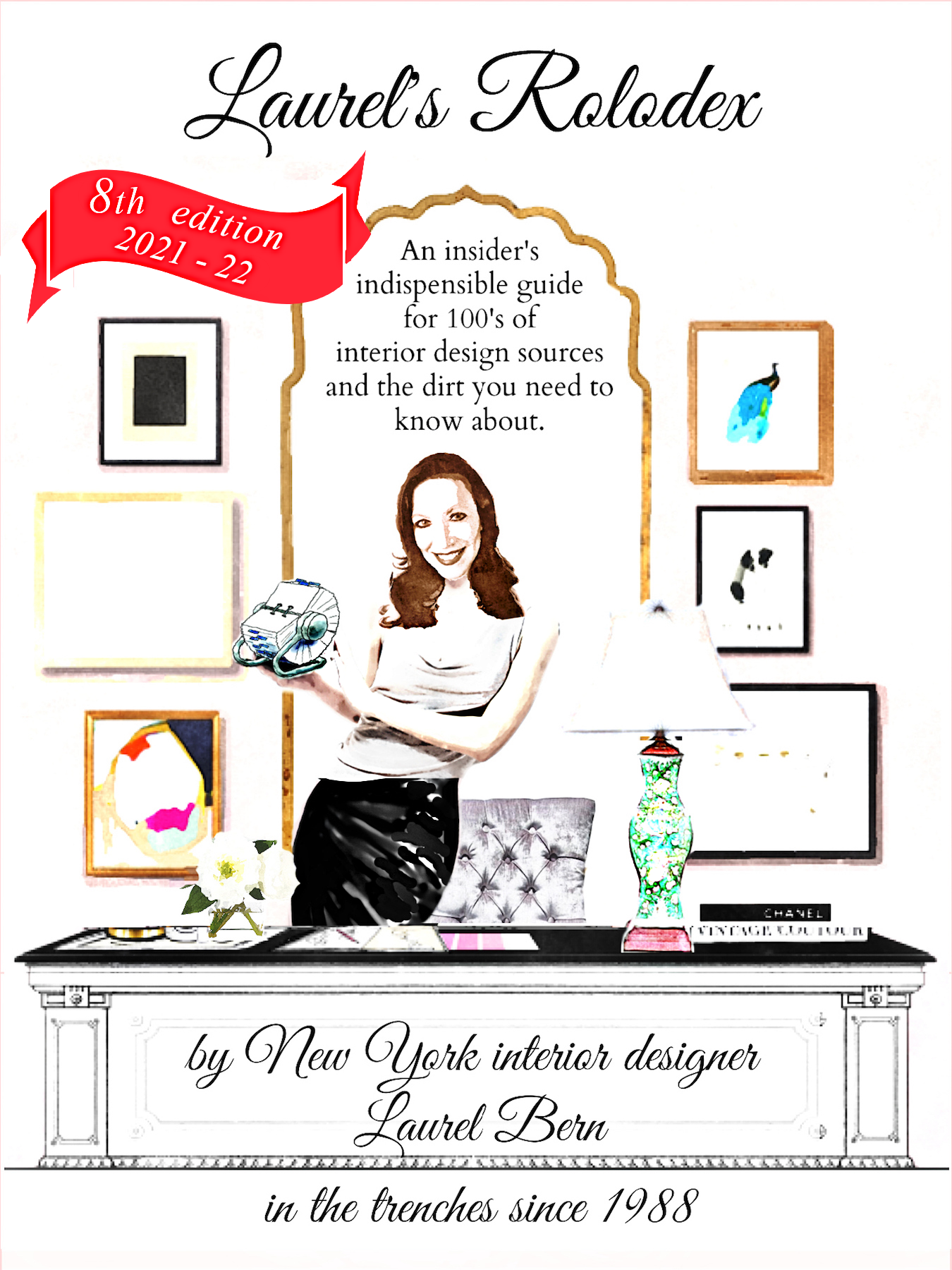 Laurel's Rolodex. Now in its 8th edition. This is where I spill ALL of my secret and not-so-secret sources. If you're in the interior design trade or want to be and you don't have this resource, I can pretty much guarantee that you're leaving money on the table—a LOT of money. Oh, and you're also probably charging your clients too much, too.
This will help prevent them (your clients) from the dreaded "shopping you," and most of the time help you come in at a LOWER price than most retailers, AND still make a nice profit. How does that sound? It took me over ten years in business to understand that it's not always necessary to use a middleman to get terrific furnishings for clients. Sometimes, yes, but not nearly as much as I was.
Also, GIFTING IS AVAILABLE!
Yes! Even if you're not interested, maybe someone on your gift list is.
How does it work?
It works super well! When you click on the link to place your order, you'll quickly see a gift box icon. Click on that, and it will prompt you to put in your recipient's name and email address. You'll then be asked what day and time you wish your gift to arrive. How cool is that!
Please go here to learn more about my rockin' guides. You will find links to give you more information, but they are the same links as here. Please use the purchase products page when you are ready to order because you will get your free guides. And, please remember that the offer for the free guides ends December 31, 2021. As stated, the prices for the free guides will be going up in January.
*Please note that these are digital downloads, and that way, you can get free updates when they come out.