I get a lot of requests for affordable lighting and home furnishings. And, you know, even if your budget is handsome, it can soon begin to add up and nowhere more than with lighting fixtures.
So, I'm always happy when I happen upon a terrific source for affordable lighting.
Three weeks ago at the kitchen and bath industry show, (KBIS 2019) I was thrilled to see a tiny fraction of the offerings of Lamps Plus a sponsor of the Designhounds Modenus tour, I was privileged to be a part of.
And, like another great vendor, Bed Bath and Beyond that has so much more than Bed and Bath, Lamps PLUS, has a full line of home furnishings.
But, of course, their main business is lighting. And most of it is affordable lighting. However, they carry numerous brands of lighting from very inexpensive to some beautiful high-end brands. And, they have their own brand of lighting fixtures and lamps that they sell through their own website and stores and through other brands. In fact, they probably sell to BBB.
Today, I want to focus on some of my favorites from the Lamps Plus line. And, although, they have furniture, I'm going to stick with the lighting. Affordable lighting!
And in most cases, I've found an image or two so that you can see what they look like in situ. I find it so helpful to see what things look like in relation to other furnishings in a room setting; particularly lighting. There, we can see the all important scale and proportion.
In addition, Lamps Plus did some of the lighting for the New American Home that I got to see while in Las Vegas last month. As you'll see, the lamps below really come to life in their room setting.
And below, via the Lamps Plus website

Okay. The post title is "affordable lighting" and this contemporary stunner from the John Richard brand is $986.00. However, there is no extra charge for shipping and they do offer a low price guarantee.
What does that mean?
Lamps Plus guarantees that If you find a lower advertised price within 60 days of the date of your order, they'll match that price, plus refund you 20% of the price difference.
That sounds like a good deal to me! I'm all for saving money and getting the lowest price ethically possible. I mean, who isn't?
Let's move on…
@beesnburlap – on instagram stunning – Possini Euro Branches 31″ Wide Silver Champagne Chandelier
While we're looking at sparkly. This is a photo I took at the show from the Lamps Plus Booth.
It's the Possini Euro Design Possini Euro Felicity 25 1/2″ Wide Modern Chrome Pendant
The rest of images of affordable lighting from Lamps Plus are images that I found, mostly on instagram.
Above is a gorgeous room my friend and colleague Linda Holt did for the One Room Challenge in 2018 – But… That fixture is nowhere to be found. (but, if anyone knows where it's from, please let me know) I did create a widget below with some substitutes. Please follow Linda on instagram @lindaholtcreative.
In addition, to being a very talented decorator, Linda's a fabulous photographer and if you check out her website, she has a free guide available to help you with your photography.

@jojotastic on instagram I think that this contemporary white lamp looks chic against the dark blue walls and a lot more expensive than it is. Super affordable lighting that's great looking can be had.
Remember this post from not too long ago? There's a lot of affordable lighting to see there too. Some of it is probably manufactured by Lamps Plus.
Another classic contemporary space. This one by @redeuxdecor on instagram. Here we have the Hinkley Restoration Two Light Pendant. It also comes in brass as you'll see below in the widget.
@renovate108 on instagram I think this is an interesting non matchy-matchy new-trad kind of space. I couldn't find those exact semi-flush pendants. They are attributed to Lamps Plus, however. The sconce over the blue drawers is from Rejuvenation. I love their lighting too!
I could see this in a guest room or a young man's room. Or really just about anywhere. @dreaminghomeblog – This is a plug-in sconce. Lamps Plus has a lot of them. They're a much more casual look. But the clear advantage is that they don't require being hardwired into the wall.
via @renovate108 on instagram. How fabulous is this kitchen! This is a very cool young, family home that they are renovating. They just did a number on this kitchen and I love what they've done. Unfortunately, I couldn't find these pendants either. But, they said to be from Lamps Plus. Again, there are some substitutes in the widget below.
@hawkes.landing on instagram. They used the West Highland White Natural Linen Drum Shade Wexler Table lamp. I love this entry! Beautiful styling! And, another wonderful young-family home.
Beautiful job by @cococozy on instagram – photo – @melissagayphoto – @lampsplus – affordable lighting.  Cococozy was one of the first blogs I ever followed. What's extraordinary about Coco is that she's not a trained designer. She's a television producer. And, the last I heard, *this* amazing design business is her "side" gig. Except her "side" gig is a full-time job, Plus, Plus, Plus!
I met Coco at the gift show around 2012. She gave me some sage words of advice.
Stay focused.
At the time, I could not.
Not really.
But, in those days, I didn't have a clear enough vision, either. However, Coco did. Except for one thing. She didn't show her face until about 2016. And she became a huge success even without anyone knowing what she looked like. It was because her voice and her branding are so clear.
For me, it wasn't until I had more clarity and the help of Eileen Lonergan, that I was able to move forward into finding my place in all of this.
My point is, if you aren't quite there yet, do not despair.
But, DO NOT give up. Just keep muddling through until you figure it out. And, if you'd like to know more about how I got from nothing to where I am today, please check out my 150 page blogging guide. This is useful for anyone who wants to use their website to attract more business.
End of sermonette. :]
And, I love what Coco did here. There's much more to see of her home on her instagram. Awesome chandelier.
@fwmadebycarli on instagram – And, here we have the same chandelier in another instagrammer's home.  This is wild; I was just gathering images I like, but this is yet another young-family home.
Of course, Young-family home, just like Granny Decor, is not necessarily about age. Granny, to me is dated and young-family home is fresh.
This is an image via @Lampsplus showing two more plugin sconces in a retro-inspired living room. But these sconces could go in any casual space.
And another pair of articulated brass sconces. This image via @marycasachic on instagram. Another beautifully styled entry.
Another awesome room with the coolest black sconces ever. via @lampsplus on instagram. Have to say that these are not affordable lighting. haha. That is, compared to the rest. But, the great thing about Lamps Plus is that they carry ALL price points from dirt cheap to you know… If you have to ask, you can't afford it.
And below is a widget with most of the above fixtures and a few more, mostly quite affordable lighting.   Please click on the individual images for more info.
Oh, if you click, don't freak out. Lamps Plus sells to Walmart. Yes, they do. I have fond memories of going there for firewood after Hurricane Sandy left us without heat, hot water and electricity (our home was 100% electric) in frigid early November temps.
And so most of these link to that source. Why? Walmart is an affiliate and Lamps Plus isn't, although they certainly should be. So, it's all the same thing. But, if you should happen to make a purchase, I'll get a little commish, this way. And if you don't make a purchase, that's absolutely fine! If you have NO idea what I'm talking about, you can read this, for a better explanation.
A few other fixtures are on some other websites, but most of these are direct though Lamps Plus. But, in order to make a widget, everything has to be part of the affiliate network.

And now, I'll close this post with an image taken just outside the New American Home in Henderson, Nevada at Sunset overlooking Las Vegas.

via TNAH magazine photos. Click here to see more professional shots of this extraordinary contemporary home with a killer view, day or night.
Alas, this is the last of the KBIS2019 blog posts.
Thank you again to Modenus/Designhounds and the NKBA and all of the wonderful sponsors for sending us designers to cover the show. It's a lot of work, but it's also great fun too.
xo,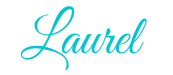 PS: Please check out the newly updated hot sales!
You might also be interested in these posts:
How to Coordinate Lighting That's Smashing Not Boring
20 Bargain Chandeliers That Look Super Expensive