Dear Laurel,
We're going to be redoing our kitchen in the next year or so and I've been seeing a lot of colorful kitchen appliances. On top of that, I also read somewhere that stainless steel is waning in popularity and is actually on the way out. Is that true?
But, the thought of doing an entire kitchen with all cobalt blue appliances makes me nervous.
I mean, I could see doing one piece in cobalt blue, but then what about the other appliances? And then, what if they don't all come from the same source? Is that a no, no?
Then, the other day, I was flipping through a magazine at the hair salon and I saw these darling retro-style colorful kitchen appliances.
And finally, now I'm seeing different finishes in the hardware on the appliances as well. Do the finishes have to match the other hardware?
It's all so confusing and I'm afraid of making an expensive mistake.
Judy Gold
***
Well, Judy. Let's see… That's one, two, three, four… five. ;]
Five questions and the allotted number is two. Just teasing. Actually, teasing myself since I wrote this particular "Dear Laurel" letter. :] But, I think I've had all of these questions asked of me in some form or other in the last year or so.
I think one problem is that for a lot of people, (who are over 50) when they hear colorful kitchen appliances, it conjures up visions of harvest gold and avocado green so popular in the 70s. Why, it was popular, is another question. But, lapses in good judgment do happen.
Look, guys. Obviously, manufacturers of kitchen appliances want you to buy their appliances. And, if the appliances are any good, they're going to last for a very long time. But they don't want you to wait until your appliances have died. (like mine did two years ago.)
No, they want you to get the "latest." And, so they need to create new things all of the time. Sometimes for the better and sometimes, maybe not.
In a bit, we'll look at some of the wonderful and colorful kitchen appliances I found at KBIS last month.
But first let's address some of Judy's questions. And then decide if we should even be doing colorful kitchen appliances and if so, what are the parameters to achieve the best AND timeless look?
Are stainless steel appliances on the way out?
Over-all, I would say an emphatic, NO! NEVER! However, what I am seeing to beautiful effect is stainless steel being mixed with other kitchen appliance colors, and other metal finishes in the SAME piece.
But, some manufacturers like Thermador primarily make kitchen appliances in stainless steel. So, I don't see them all of a sudden abandoning that. Not any time soon, that is. And professional chefs are always going to cook on stainless steel. Since the craze began with the professional kitchen, I believe that it's here to stay.
Do all of the appliances need to come from the same company?
No, they do not. I do advise getting them from the same store, however, because you will most likely get them for a better price. And, of course, it's important to double-check that finishes coordinate.
So, does that mean that you can do a mix of finishes on your kitchen appliances?
I would keep it to no more than two colors and stainless. We'll address this in more detail later on.
We also need to consider when deciding on the finishes in our kitchens:
Over-all design style
age of home
predominant color scheme
budget
Let's discuss vintage appliances or a vintage look because they are always a color even if the color is white.
And, the look is quite on-trend right now. AKA: trendy
Is it a good trend or a bad trend?
Oh, you already know the answer.
It depends.
Here's my take on retro-style kitchen appliances be they white or some other color.
They are fine, but not in every kitchen.
For instance, they would look horrible in
the standard oak three-sided kitchen.
a very large kitchen
A standard builder's kitchen that you're trying to update.
Retro appliances look great in
Small kitchens in older homes
Cottage-y, beach-y homes
Rec rooms and the like
Urban homes
Above and below via Big Chill Appliances. They have a great line of retro-style colorful kitchen appliances.
Above we can see the two red appliances and then a white sink and white dishwasher. I think that over-all, it's a good balance and just enough red.
Here's an example from Lotte Meister's guest house. I adore how she used a retro-style fridge in the open kitchen/living area.
As always, there may be exceptions to the above list for using retro-style appliances.
Is it a trend that is going to be dated in 10-20 years, Laurel?
Well… Let me look into my crystal ball. ;]
If it's in a more-or-less small, retro-style, slightly funky (or a lot funky) kitchen, it's probably going to be fine.
Moving on…
What about the newer darker stainless steel shades?
I wrote about that here. And please note, that there's a note about Alex Trebek at the bottom of this popular post. I am heart-sick over his recent diagnosis.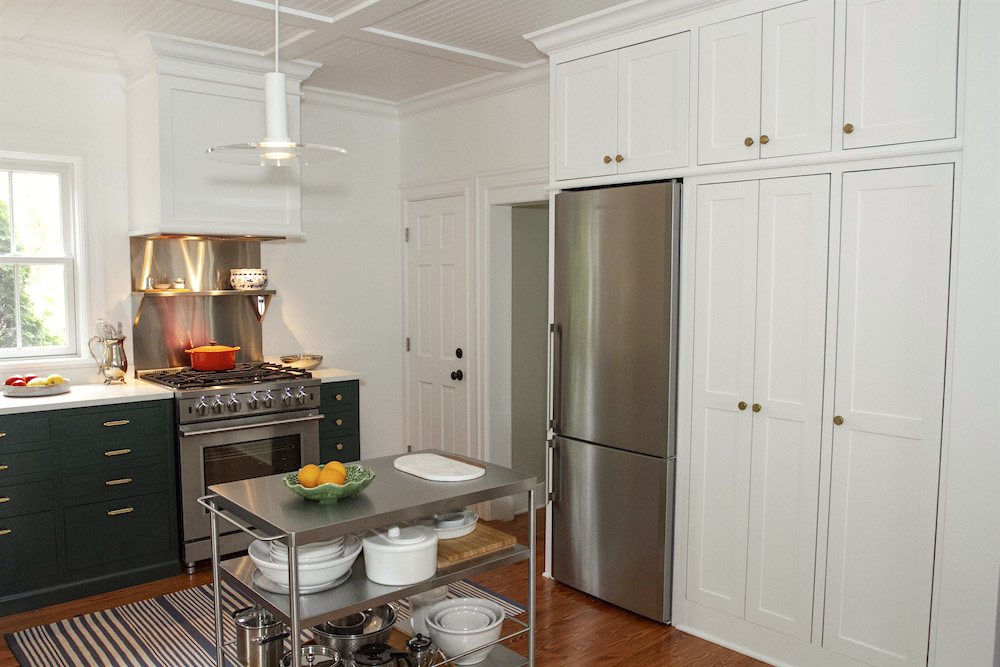 Above, Melissa Tardiff's fridge looks awfully sleek in her kitchen. Actually, I could also see a retro-style fridge here, as well. It would suit the house very nicely, I think. But, this is beautiful too. And, in this case, it makes sense to break up the expanse of white cabinetry. Any of those choices would've been fine.
And that brings me to my next point.
Regarding mixing metals. My general rule of thumb is no more than three metallic finishes in one room.
But there are a few that don't look as good together.
Here are some that don't usually play nicely with each other:
Chrome and Nickel
Rose gold and regular gold
Copper with brass or gold. (well, maybe)
Good combos for metal finishes
Nickel, brass, gold, bronze, black
Copper, rose gold, bronze, black, verdigris
Stainless and chrome. (although stainless and nickel is okay because stainless is darker)
However…
Observe. We have what looks like a copper handle with antique brass on the ends and antique brass knobs on the oven door.  The cabinet knobs, however, look to be a brushed nickel. Can't tell for sure. But, it makes sense, because in this case, there's a combo of white and stainless steel on the range.
This is so smart of them. Now, they've opened up the possibility of four different coordinating finishes.
But then, I found this close-up image by my friend, Christine Kohut
(please check out her fabulous post about her take on color at KBIS 2019
This is Christine's photo of the Cafe range you can see below (more images in this post). The metal finishes look different from my image.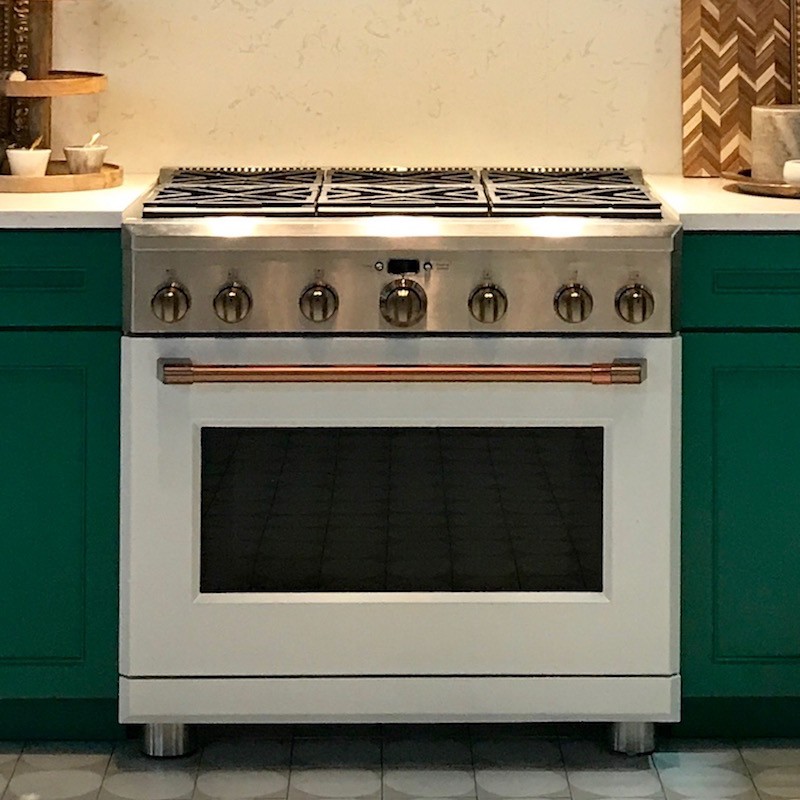 This is a close-up of my photo. It just goes to show you that the lights can play tricks on your eyes!
But, getting back to the main point; brass and copper mixed are on my do not mix list.
What do you think? Actually, in this case, I think they work beautifully together. But, what I'm noticing the most is that the appliance companies are getting into mixing metals which I really love. But still, it's important to be careful and not get too many in the mix.  Gold and brass are pretty interchangeable, usually.
What if you don't want to clad the pieces that are claddable (is that a word?) such as the fridge and dishwasher?
But, what if you'd like to do a range with a jazzy color and you also don't want to do a stainless steel fridge?
In other words, can you mix colors in colorful kitchen appliances?
Well, yes, I think so, but only IF one of those colors matches the cabinetry. And probably, it'll be the fridge (if the kitchen is white) because usually the range is more of a central focal point in the room.
So, for instance, if you wanted to do a cobalt blue range, you could then pair that with the white appliances from either the same company or another high-end company with coordinating white cabinetry and it'll be gorgeous. But then, you'll need some cobalt blue accents in the room, so it makes sense.
If you clad the fridge as Lisa Mende did in her fabulous showhouse kitchen we saw the other day, then problem solved. Oh, and actually, there's copper and brass and gold. And, it's gorgeous.
So, apparently, in regard to not mixing copper and gold I'm full of shit.
Well, not totally full. I had a colonoscopy yesterday. haha ;]
Sorry. I couldn't resist. Please forgive me. (And yes, it was routine and everything is fine.)
I think the mix of metals works in Lisa's kitchen because of the blue cabinetry. The blue just loves all of the metals. OR, maybe brass, gold and copper are okay together. I think it's fine if one is dominant and the other a small accent. Let's go with that one.
You see. Or maybe you're starting to see. There are few super hard and fast rules in design. Or at least, there are always exceptions to the rules. That's what makes it difficult, I guess.
However, if you have a white bathroom, you definitely don't want to mix a nickel faucet with chrome sconces.
Now, it's time for some fun.
I tried at first to work this into some of my three other posts about the Kitchen and Bath Industry Show (KBIS 2019), but couldn't make it work. However, I wanted to show you some of the colorful kitchen appliances I saw.
Of course, we've seen colorful kitchen appliances in other years.
However, there are some new things to see in the realm of colorful kitchens.
Some are hits and some are, well, certainly different…
Thermador vignette KBIS 2019 via Design Milk
Thermador. We love you and your wonderful innovations in technology and the quality of your products.
Well, let's just say, this one definitely captured our attention. ;]
However, I adore these super-tall wine coolers Thermador introduced a few years ago.
They are clad in the cabinetry. I love how seamlessly they flow into the rest of the cabinets.
The time has come to get into the king of the super-colorful kitchen appliances.
I don't know who these gentlemen are. But guys stepping in front of me and my subject matter was a common theme this KBIS 2019.
Yesiree. Two more gentleman stepped into my view finder and so, fine. They make excellent models and I'm liking the way their navy jackets cool down this BRIGHT yellow from Smeg.
Smeg is known not to shy away from color.
And this year, they've teamed with Dolce & Gabbana to create this fanciful line of colorful kitchen appliances inspired by Sicily.
In fact, you can find all of the small appliances at Williams Sonoma!
And you can find the Smeg Dolce & Gabbana entire line including the fridges at Neiman-Marcus.

You may already know that Smeg is best known for their retro-style appliances. Doesn't that gentleman look like he's coming over to kill me? Apparently, he thought the better of it, as I'm still here. ;]
However, one of my favorite brands for colorful kitchen appliances is Bluestar.
Remember this post where I had fun with their color selector?
Above is the kitchen of Madcap Cottage via Traditional Home.
I love their fabulous analogous color scheme and that Chinese Chippendale island table is da bomb. It works to keep the other colors grounded!
At the end of day one, on my way out, I happened on this beautiful vignette featuring Bluestar  (curated by Madcap Cottage)
And well. You can see what happened.
Again.
Actually we saw it earlier in a different image taken seconds apart from this image.
But, fortunately, I found a terrific image taken by Madcap Cottage via their instagram. I love what they did here a lot.
I did go back the next day, but that image didn't turn out so well.
and again courtesy of my friend, Claire Jefford have found out that the colors are:
Benjamin Moore Starburst Orange 2010-30
Benjamin Moore Light Pistachio 2034-60
Kitchenaid is featuring this soft pale blue range which I think looks stunning in this contemporary semi-rustic kitchen.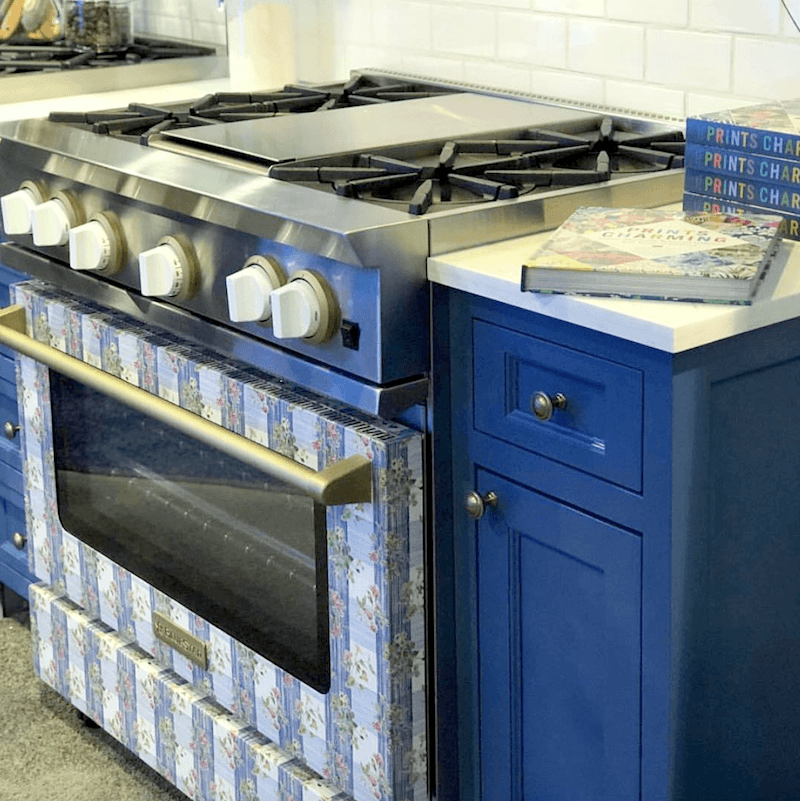 And to finish off with definitely a colorful kitchen appliance, Madcap Cottage's ode to the 50s for Bluestar. Here's what they said on their instagram.
Take any pattern, and cover a range, refrigerator, or hood in the restaurant-quality BlueStar arsenal. The pattern is actually powder coated onto the appliances for maximum durability.
Please also check out my friend and fellow designhound Jeanne Chung's amazing mega blog post for KBIS 2019. Her recap is extraordinarily fabulous.
xo,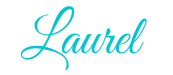 PS: Also, please check out the newly updated Hot Sales