If you've never been to the High Point Market, it's very difficult to explain what it is. But with over 2,000 showrooms, some as large as 80,000 square feet, spread out over dozens of square miles, it is nearly beyond comprehension.
That is… until one starts to walk the market. Then, for me at least, it is very easy to comprehend. My right foot let me know good and early that it was not happy and I just as stubbornly ignored the pain, stuck the foot in a bucket of ice when I got to my hotel room.
The next day it was better.
By the third day, the pain was nearly gone.
The primary purpose as many of you know was to be a member of the design blogger's tour.
In all honesty, I could not have asked for a more lovely, gracious, talented group of women. We visited 15 showrooms over the span of three days.
Here we are. What's really fun is that we came as members of the press, not as designers. That gave us access to the media center which had great coffee and food when we had a second to eat!
After our tour duties, I was left with about 9 hours to visit some showrooms on my own. I didn't get to see everything I wanted to, but all-in-all, I got to see a tremendous amount and learned a lot too!
Of course, I took 100s of photos. It has been a lot of fun editing them and deciding which ones are blog-worthy. Since there are so many I want to share, this will probably be 3 posts.
There is so much at market that I bet someone else doing a report could say that the showrooms are full of strong masculine shapes and dark colors.
That is true, but it's also full of intense vibrant
C
O

L
O
R
It's not entirely gone, but there is a lot less gray, ashen and cerused wood. The wood tones are rich and luxurious.
The Main Trends At the High Point Market Fall 2015

Color
More Color
Gold (and brass)
Organic materials (and shapes)
Clean lines leaning towards modern styling even with companies known for traditional furniture
Lots and lots of flowers!
Animal prints
Hollywood Glamour/fun/feminine curves juxtaposed against strong assertive masculine shapes.
Mirrors and mirrored furniture
Lots of lucite
Chinoiserie
And now… for the images. All of them except for two are mine! In the spirit of how generous others have been to me, I'm totally fine with other bloggers taking one or two (per post) with a link back, of course.
Design blogger Kimberly Ward taking a few with our wonderful organizer from Esteem Media, Luba Hrynyk in the Ambella Showroom. I'll have more of these candid photos of our group. If that sofa looks familiar, it is… It was featured in this post in a photo by Meredith Heron.
Another show-stopping vignette at Ambella Home. Ambella was one of our favorite sponsors. We only had 30 minutes per showroom and this one we could've lingered at a while longer.
The secretary from Ambella was closed just before I took this. When closed, it looks like it's all drawers in the center section.
On Day Two, we went to Wesley Hall which I will feature in another post, but right next door is CR Laine.  WH was our last stop of the day, but I had booked a foot massage for 2:15 which gave me exactly 25 minutes to run around like a lunatic and take as many photos as I could and then run to the foot massage! (natch, CR Laine is a good half mile away from the main building)
While at CR Laine, I did also get to meet the phenomenally talented Holly McLay Blalock who creates these masterful vignettes. Believe me, the photos do not do these pieces justice! In person, it's all unbelievably gorgeous!
The wallpaper is from Fromental and I need to find out more about it, but I understand that it's done digitally! Love this ottoman! The mix of patterns is absolutely wonderful and part of Holly's genius!
Tobi Fairley's Elle chair that she named after her daughter in a way cool leopard fabric.
Inserting a cool mirrored chest from World's Away. More from them coming in another post.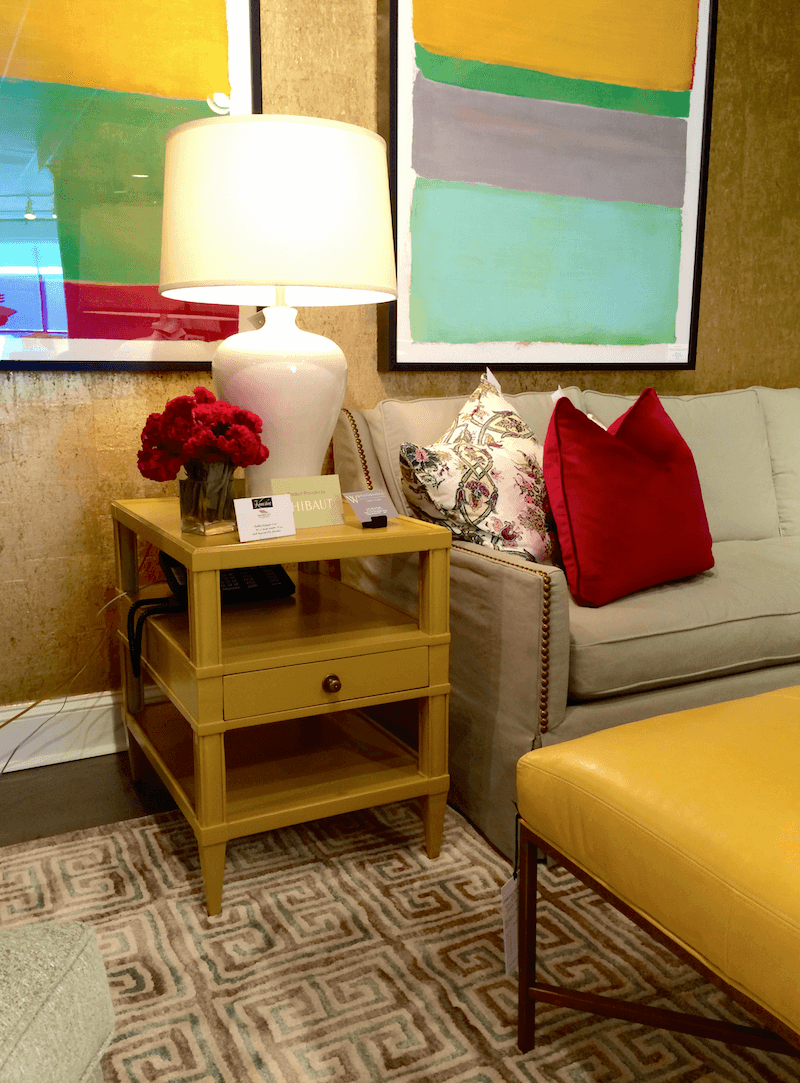 Back to CR Laine. The end table is by Woodbridge Furniture as are most if not all of the end and coffee tables at CR Laine. Tobi Fairley who introduced the two pieces below last market has also designed many beautiful pieces for Woodbridge.
I was bemoaning how the sun was pouring in and "ruining" my shot, but I actually like the effect here.
Natural Curiosities had one of the best showrooms in the entire market with the most wonderful art walls ever!
Kate Spade for EJ Victor. Sorry, I don't know where this image came from and I looked and looked. I wished I had gotten to see this in person! Really pretty and fun! For more info and other images, there's more here at Architectural Digest
The elegant fashion designer Cynthia Rowley in the middle of an entire showroom of couture furniture she designed for Hooker Furniture. She said that she loves it when the furniture doesn't match. It doesn't match and it doesn't clash either. That's talent!
Everyone gasped with delight when we saw this fun desk at Hooker Furniture designed by Cynthia Rowley.
One shot from another wonderful design blogger's tour sponsor, Thibaut. There's more to come from them!
On Day 2, I managed to make it at the end of the insanely talented Lisa Mende's cupcakes and champagne reception at the Kenian Showroom. Lisa staged and accessorized the entire showroom. Glorious is the first word that comes to mind! And I found a wonderful new Designer Friendly source as they have some wonderful pieces! Like these pretty Chinese Chippendale-style rattan chairs in lots of great colors!
A close up of this gorgeous vignette designed by Lisa Mende. Love the lamps by Barbara Cosgrove. Wallpaper by Thibaut.
(photo source:) Two more pieces from Kate Spade's new collection for EJ Victor.
I always love visiting Wendover Art. There's more coming from them too. This show featured lots of large gorgeous pieces like this pair of Chinoiserie panels.
At the very end of day 3- I got sucked into Eastern Accents Showroom on my way out of the Suites at Market Square. I just had to get a little cup of their delicious punch and took a few shots of some pretty pillows while I was there.
One of my favorite stops on day two was at Dwell Studio where I was mesmerized by these two mid-century influenced chairs upholstered in Ming Dragon with a black ground. Aren't they stunning?  By the way, I did confuse this with the iconic Chiang Mai Dragon by F. Schumacher. This one is pretty durned close but about a third the price.
We'll close this edition with another stunning piece by Cynthia Rowley for Hooker Furniture with a detail of the wonderful hardware.
Oh gosh… there's much more and this week, I should be able to manage a second post come mid-week.
xo,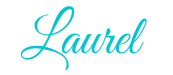 Save