First of all, thank you all so much for your loving and kind messages. I'm still reading through them. But, just know, your support means everything to me, and I'm deeply touched!
There have been so many incredibly kind people through this ordeal. (if you missed the drama you can read about it here.)
Wednesday evening was the first time I ventured out more than a couple of blocks, and I went to Trader Joe's. Holly Golightly had Tiffanies and I have TJ's. ;] (Incidentally, I think Joe is doing better than he has been for a while.)
The darling woman who checked me out asked me how I was doing.
Of course, I was wearing a mask and glasses, so my injury wasn't very apparent. I told her that I've been better and flashed my face at her, and quickly put the mask back up.
She said, "Oh my! Well, you certainly deserve a break. I'm giving you a discount tonight. And, please help yourself with any bouquet you like," she said, pointing to the flowers behind her register.
You're giving me flowers? I repeated that just to make sure I had heard her correctly. "Yes, please, you deserve it," she said.
So, of course, I went straight for the roses. And, here they are!

I daresay this would never have happened in New York. Boston is like a big little town. I'm so happy here, and now that I've shed blood on the streets, I guess I'm officially a Bostonian!
Fortunately, I'm making a speedy recovery. The stitches are out (which was worse than them going in), and the bruising that peaked on Wednesday is rapidly dissipating.
Please note that I AM resting a lot.
I did debate not doing a post but have concluded that it makes me more anxious NOT to do one. Thinking about things a lot this weekend, I realize that the blog isn't the real issue. It's primarily other things, but I don't wish to get into it.
Today, I went out for a walk just before sunset.
I took this selfie near Boylston Street near where they are preparing for the Boston Marathon 2021!
Of course, the city is full of people coming to see the Marathon– Or run in it!
I snapped numerous photos in Back Bay, beginning with the area behind my house where the finish to the Boston Marathon 2021 is.
Here you can see the finish line of the Boston Marathon 2021 on Boylston Street, between Exeter and Dartmouth Streets. I never thought about it, but the runners see the letters upside down. TV viewers, of course, will see the letters right side up.
Behind the finish line is the Boston Public Library.
And, no, I have not been inside the library yet, which I realize is a crime, but I promise that I will. In the upper left is a sliver of the John Hancock building, two blocks directly behind me and visible from all of my windows! You can see it here from my den window.

This shot is close to where my accident happened. We'll get to that in a sec. However, I happened to look up and noticed the illusion that the John Hancock building was merely a giant piece of steel and glass, folded like origami. haha. Behind the stretch limo is wonderful Newbury Street.
If you don't know, Newbury Street was originally part of the residential section of Back Bay.
For more about the Back Bay section of Boston, and its rich, but also unsavory history, lol please read this.
But, at some point, businesses moved into the street-level floors. Now, it is mixed residential and commercial. The closer to the public garden one goes, the swankier the shops become.
In the middle of this image is the memorial for the bombing victims in 2013. It was installed in 2019. In the background, you can see "The Pru." (Prudential Building)
Frankly, despite that horrific tragedy, my recent fall; and that obnoxious thing called winter, I feel like I'm living in paradise. For more about that, please check out these images of the magnificent Boston Back Bay springtime.
But, speaking of falls, I've been past the scene of the accident numerous times now.
I mean, gotta get back up on the horse, right? Naturally, I've given the area a very close look to see what might have happened. And, I think I've figured out a likely scenario.

Here's where it was. Dartmouth Street is parallel, and Commonwealth Ave is going off into the distance. The barrier only went up yesterday. But, let's zoom in a little.
A likely scenario is that I managed to plant my right foot right against that overly deep dip between the curb and the bricks, and it's right where the twin horizontal leaves are. As I went to take my next step with my right foot, instead of moving forward, my foot got slightly stuck behind the curb while my body was still moving forward; thus, I had no option but to go down.
However, all of that took a total of one second from being upright to landing face down.

This is the opposite view. So, I would've stepped off closer to where the man in the blue mask is standing. That is another iconic building in the background that I adore, and it's called the Vendome.
Originally built as a hotel, it is now a condominium. Bostonians will know this, but most of you won't know about another tragedy associated with this gorgeous building. In June 1972, a fire that destroyed a good portion of the building also injured numerous firefighters. And, nine others died when part of the building collapsed on them. There is a memorial to the fallen in the Commonwealth Avenue mall near the Vendome.
Okay, enough of falls and tragedies. Let's finish with some more beauty from the residential section of Back Bay Boston.
This is only a tiny sample taken today near or just after sunset.
Nearby is this beautiful building that I always love to pass in the evening. The lights always look so inviting and warm.
However, earlier, I took some other photos of beautiful Back Bay homes with their fall flowers and decor.
128 Commonwealth Ave. is one of the twin "sisters" near where I live. The limestone facade of 128 and 130 is not original. The facades were renovated in the early 20th century, so they are in the beaux-arts style. What I find especially interesting is different architects designed them.
You can see another shot of these gorgeous homes in this post from September 30, 2020.
The rest of these images were taken between the blocks of Exeter and Clarendon on Marlborough Street.
Beautiful fall garden
You can also see this garden during the spring in this post.
Elegant home Marlborough Street fall 2021
77 and 79 Marlborough Street, which you can see in a very old post in a photo not taken by me, of course.
I love that time in the spring and fall when it's difficult to tell if it's young or old.
This one's a touch out of focus, but I love the yellow mums in the iron urns against the brownstone and black door.
Well, that's a wrap.
Oh wait. No. I took more photos after publishing on Sunday. The first one is of this oft-photographed door in Beacon Hill.
The rest of the images were taken on Commonwealth Ave between Arlington and Berkley Streets.
I believe all of them are also in the springtime post.
This home above and below went through an extensive renovation a few years ago. I have no idea the machinations they needed to go through to get approved by the planning board.
The rest of the images taken on Boston Marathon weekend are of one magnificent Victorian on the corner of Berkley and Commonwealth Ave.
I couldn't decide which image to post, so I'm posting four of them.
Love that chartreuse!
Thank you again for all of your sweet messages!
xo,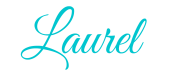 PS: Please check out the newly updated the spectacular Columbus Day Weekend HOT SALES!