Do you know how many Etsy shops there are?
Millions
Therefore, doing a guide (that doesn't take six months) to put together the 30, no wait, 33 best Etsy shops is probably a little crazy.
Okay, it's a lot crazy.
But when did that ever stop me? haha.
Before I go on, I need you to know that every single link on here is an affiliate link. And if it's not, it's an oversight. :]
That means that if you buy something, (and by all means, it's absolutely fine if you don't.) I might make a little commish at no extra charge to you. Brilliant form of marketing. It's like a toll road for consumers.
I've been combing Etsy for years now, and have discovered some of the most awesome Etsy shops for home furnishings.
Before I go on. I shouldn't presume that everyone knows what Etsy is.
Etsy, if you don't already know is an online market of items with an emphasis on hand-crafted, vintage and antique.
So, let's begin with:
ART
There are a lot of wonderful sources for art and much of it is original by "starving local artists."
Well, they're local somewhere. ;] You might recall that there was a post about a year ago where I attempted to kill myself by virtually recreating Maura Endres' incredible art wall.
Here they are:
The Atelier Collection – Gorgeous original art. Beautifully framed.
Bruno Monteiro – miniature, charming paintings. But I think that he'll do something larger for you, if you ask.
Lola Donaghue – Large colorful abstract prints. Very reasonably priced.
Rendered Impressions – lovely original oil on canvas.
White Barn Studios – more charm. And these prints are from the artist originals. She also does medium-small versions.
COLLECTIBLES
Amazing Silver – An extensive line of vintage and antique silver pieces. I featured some lovelies in this post about lovely Sarah McGee last fall.
please calm down Sarah! ;] (I should talk!)
Chante Duc – French antique and vintage collectibles and home furnishings. Gorgeous creamware, transferware and the like.
Maintenant – Exquisite French antiques and vintage pieces.
Tao Accents –  They carry Legend of Asia and have the best prices I have found online. They don't show most of the pieces in their Etsy shop, but I'm sure that they can get anything for you.
The Ironstone Cottage – Guess what they carry? And it's all gorgeous!
Vintagerous – Fabulous vintage glassware and china. Very colorful.
Here is another post from last year that featured a lot of Etsy beautiful collectibles.
FURNITURE
Bucks County Estate Traders – They have everything. HUGE COLLECTION!
English Classics – Great prices on classic English pieces. Most are 20th century. They also make new pieces in the English style. They made a gorgeous painted breakfront for a client of mine several years ago.
Chatsworth Antiques –  Local source I have been to a number of times. They always have beautiful vintage and antique furnishings at very good prices.
Vintage Refined Decor – Beautiful vintage pieces which they will gladly make even more beautiful with paint. They can be customized in any painted finish you like or if stained can remain that way too. Great prices!
Erin Lane Estate – Exquisite and on the higher-end, classic and traditional vintage and antique home furnishings with an emphasis on Asian.
Liven Up Design – Incredible custom-made benches out of gorgeous fabrics and grass-cloth covered tables of all kinds and more. Above are two small navy grass-cloth covered consoles.
Palm Beach Regency – beautiful Hollywood Reg. Great prices and a lovely collection. Some pieces, you might want to repaint, or not.
Verona Vintage Home – Cool vintage pieces.
Stenella Antiques – Some wonderful traditional vintage furniture and antiques.
LIGHTING
While there's a lot of lighting on Etsy, it's a little spotty for shops that focus only on cool lighting. Many shops do have great lighting, however and I've linked to some beauties in the widget, below. But, if anyone knows of any great lighting sources on Etsy, please share.
PILLOWS  – Fabrics and Window Treatments
If I don't comment it doesn't mean that they aren't as good. They're all wonderful!

Well, I guess we all know that if you want to find cool pillow covers, Etsy is a terrific resource.
There are many sources that make pillows with designer fabrics. And please be sure to visit, Stuck on Hue owned by our own Hollie Rich
Elegant Fabrics – 100s of gorgeous high-end fabrics from the likes of Lee Jofa and Scalamandre and many others. I gather that these piece are remnants. But the prices are really fantastic! Oh, and it's based in Canada.
JLL Home Store – Gorgeous window treatments and pillows. (See above) The drapery fabric is by John Robshaw for Duralee. We did it for Roman shades for a job a few years ago. You can see it here.  There are two blue colorways and I believe that ours is the lighter one.
Luxe Decor – A Canadian company!
Lynn Chalk – pillows and gorgeous custom window treatments. Her pillows are more expensive and I'm not positive, but I think that she includes the down and feather inserts.
If you're looking for pillow inserts, here's a whole bunch of them. Please remember that if the pillow is 16″ on any side, the insert needs to be two inches larger. Smaller than 16″, one inch is fine.
Motif Pillows – Many beautiful designer fabrics and featuring some of the more obscure fabric designers such as Peter Dunham, Robert Kime and Schuyler Samperton
Stuck on Hue   Beautiful pillows above, by Hollie Rich.
Many of these companies feature in the palette portion of the Laurel Home Essential Paint Color and Palette Collection. And a lot of these sources are in Laurel's Rolodex as well.
RUGS
I have to tell y'all that I got a rug on Etsy about three months ago; a relatively small runner. This is a situation where it was a failure of epic proportions.
It looked funny in the kitchen.
The rug stank or stunk, not sure which one.
Whatever. It smelled like dead sheep. And I don't care if that's how it's supposed to smell. I'm not into eau de farm animal which in my 800 sq foot apartment is quite overwhelming.
In fact, the smell was so wretched that I marched that stinky goat downstairs and stuck it in the washing machine on gentle with some Arm and Hammer.
I took it back upstairs when it was done and after its bath, it smelled like wet, dead sheep that had been soaked in a little detergent. But I figured that I needed to let it dry in the living room. Maybe in time the smell would dissipate?
It did not.
The next day after that bad boy was dry, I realized that the "hand-knotted" design had FADED.
Can't say that I was surprised. The design is not actually woven with different colors of yarn, but it is a stamped or printed on the flat-weave knots. No wonder those rugs are so cheap.
So, what did I do? Well, after deciding that it was him or me, I rolled it up and laid it down gently in the trash room in my building. Hopefully, one of the maintenance guys took it home.
End of story. I suppose that you'd like to know the source. I'd go look it up, but the woman was very nice and I don't feel like it. Just be careful of those Turkish antique-y looking rugs that are anything but.
But, this source below, has hundreds of fine rugs. They are located, coincidentally, near where I used to live in northern Westchester– Katonah, NY.
Old New House – has thousands of rugs of all shapes and sizes. Most are vintage and antique.  I don't recognize their names, but they are part of the Dilmaghani family and that is a well-known respected source for fine Oriental rugs in Westchester County.
And that's all for me. But if you know of other great shops I'll add them to the list.
Thanks to all who've purchased my new blogging guide!
Oh dear me! Heavens to Etsy!!!
I almost forgot the best part which is all of the cool furnishings I found in the source linked above.
Here it is!

xo,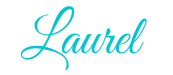 PS: I think that the contractor is supposed to start to work on my bedroom on Monday. I'm so behind, it's not funny. But I'm only three people. haha. The wallpaper from Mural Sources arrived about three weeks ago!
PPS: Please don't forget to check out the hot sales, if you're interested. And on the hot clothes page is a second widget for Mother's Day. A lot of the clothes have great things too and those are all on sale. Also. Etsy is a terrific source for gifts for mother's day.
But I also love Terrain. And there are several items linked to there, but it was difficult to choose because everything they have is fabulous!