we're going to have a look at the ugly stone fireplace.
A lovely reader, Amy just sent me hers.
It's by far, not the worst I've ever seen.
This one is
Or maybe this one… I have no idea what is going on here.
Or someone had the brilliant idea to paint their fireplace fire-engine-red in high gloss,
but you must check out what the very clever Sarah of Food, Wine and Home did to fix it.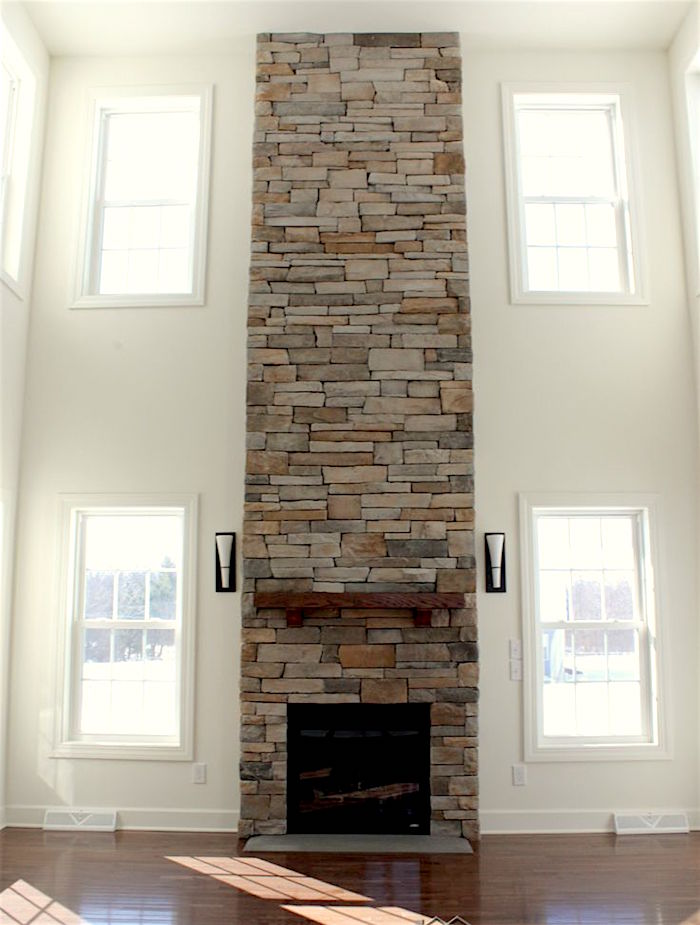 This is not exactly the worst stone fireplace, but it goes on and on and on…
When I see a rock stone fireplace, I expect to see a rustic home.
period.
<
If the home is not rustic, then what is a rustic stone fireplace doing there?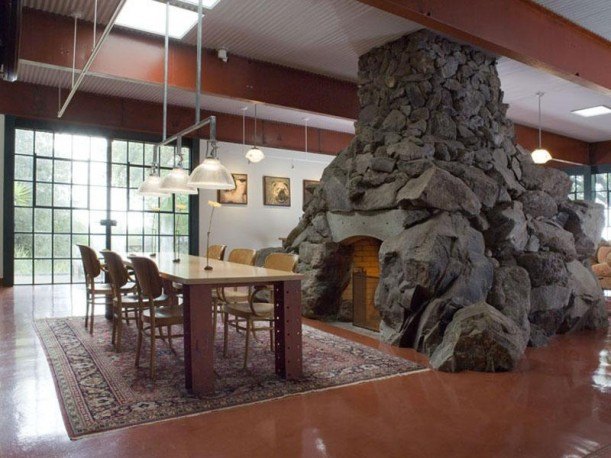 Oh, just stop it!
Somebody paid a lot of money to put Mount St. Helens in the middle of their great room!
I am struggling to see how they could've gotten a Certificate of Occupancy.
Okay, enough of this.
There are some natural stone fireplaces that do feel like they belong
The home is rustic and the stone fireplace is a natural extension of that. The furniture is way cool, too!
Patina Farm – Home of Steve and Brooke Giannetti
This is from Brooke and Steve Giannetti's magnificent dream-home that they built 80 miles north of Los Angeles a few years ago– Patina Farm.
Can you believe that this is a new house?
The Giannettis used a French Limestone and I believe it was acid washed, as well.
And then they had it "over-grouted" to give it the look of a stone wall that had been there for centuries. They have this all over their amazing and yes– rustically beautiful home.
This is also known as a technique called parging. Typically, parging is done to repair cracked or damaged masonry and may not be applied so artfully. Here, the type of grout or mortar used gives a chalky appearance of an old-world wall.
Brooke's blog Velvet and Linen has a great section that tells all about how they built their home from design concept to completion.
Lisa Sherry, photo: Patrick Cline
I can't tell if there are more rustic features in this home, but no matter, the room is lovely and this stone fireplace does not feel out-of-place to me.
What do we think? I think that the stone fireplace looks too cramped in between the two doors, for starters. But let's say this is what you have. It's a very lovely room, otherwise.
Two options I can think of to make the stone fireplace more in balance with the room are:
Or
Paint the stone white. We've already seen one gorgeous example of this in Nancy Keye's amazing home that she shared with us recently.
Other successful examples of a painted stone fireplace are below
This is perfect for a young family home.
A terrific treatment for a beach or country home.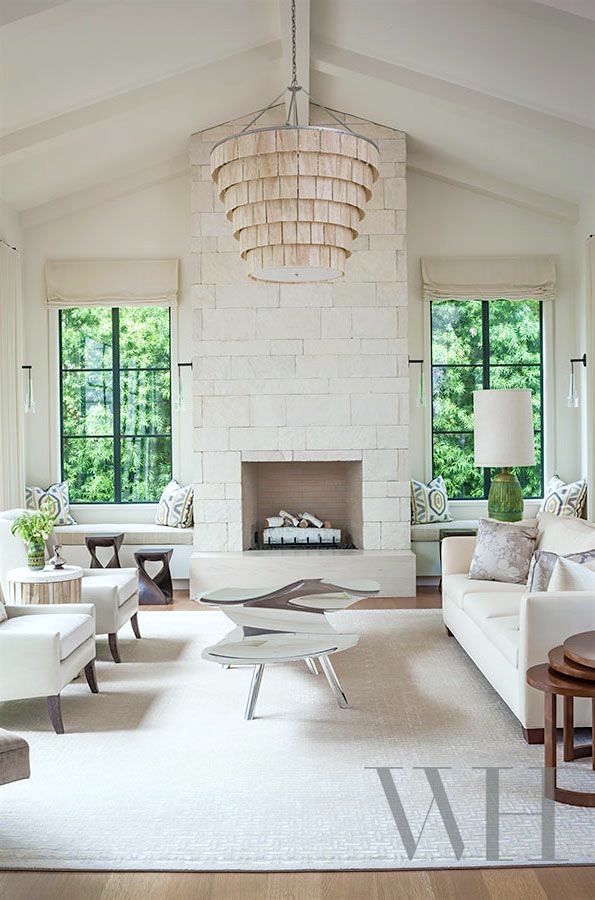 See how the stone almost disappears? It's really just a wonderful texture in this contemporary white on white room. Sorry, couldn't find the original source.
I love the chalky look of this white painted stone fireplace.
Please check out the before images in the post.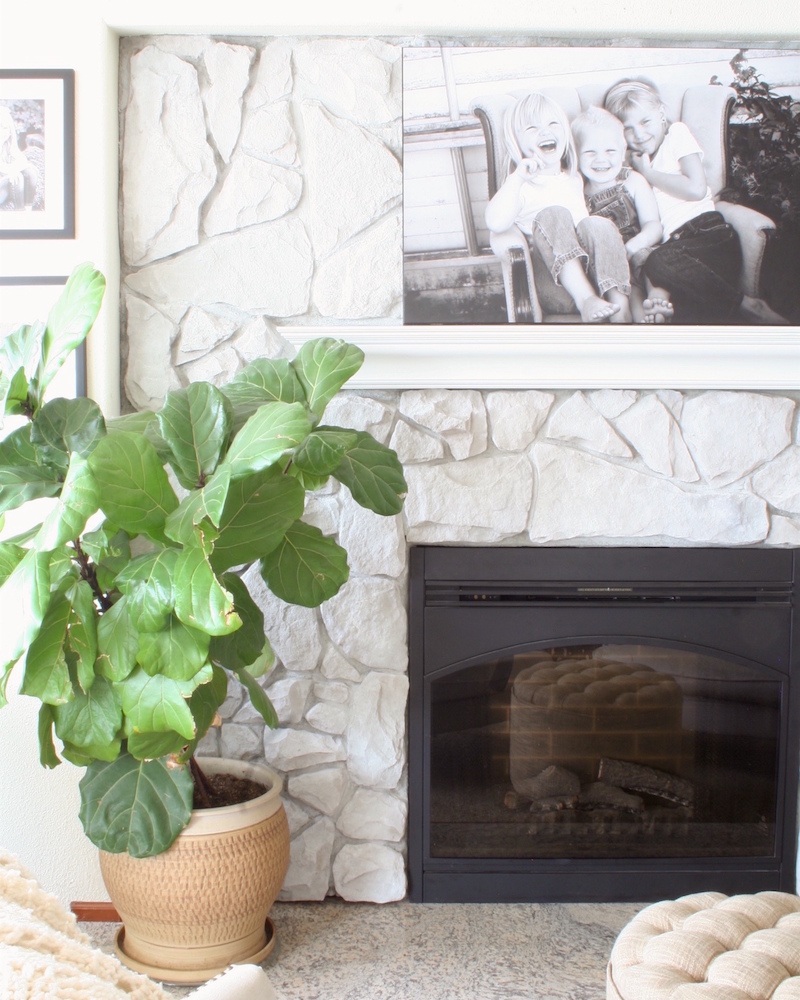 This is a terrific before and after.  I think the paint job here is superb. And there's an excellent tutorial by Anneke McConnell detailing how she did it.
Anneke linked to Amy Howard Chalk style Paint  but she also recommends Annie Sloan Chalk Paint.

I think  that this is an excellent job here and the stone looks so much better. Again. Gray stone looks great with gray walls. (source unknown, despite the watermark)
And, like our brick fireplaces, another option for a stone fireplace is to build over it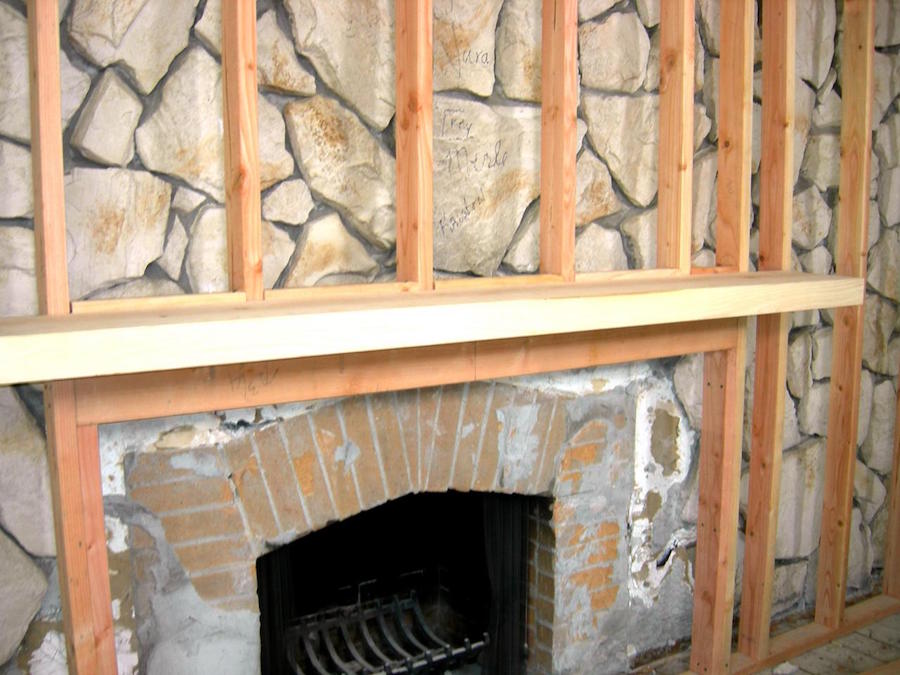 via  DIY Network (but please don't do it yourself)
Did you  know that you can also paint ugly tile be it stone or ceramic? Yes, you can!
And that goes for bathrooms and kitchens too.
This isn't stone of course, but a well-done job of painted brick with just the right amount of antiquing, if so desired. Jill Flory, the author used Annie Sloan Chalk Paint but since writing this post is now waxing poetic about this chalk paint –  Paint Couture
Oh my, I keep forgetting.
All of this talk about mantels and I want to share with you my newish
It's a group board, so if you'd like to get in on the fun, just put in your pinterest url in the comments and I'll add you.
xo,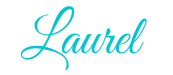 PS: Congratulations to the winners of the laurel home blog giveaway – selected at random via random.org. Susie Marentis, Katy Thomas and Judy Hogan