Thank you all for the wonderful response to Part I of interior decorating trends I feel it's my duty to caution you about.
In part II, I have two more trends that have been tugging at my soul.
I promise you that there won't be any coffins this time. No need for a coffin— I mean, why bury the dead animal when we can use all of its desiccated bit parts to furnish and decorate our homes?
Decorating With Dead Animals
Alright. Calm down. I know that a lot of you like to decorate with dead animals. Maybe it goes back to our cave days and the dead animals were displayed for safety or to ward off evil spirits or something.
However, there's been a growing trend the last several years that I don't really get.
I mean, I never got why people would want to stuff a dead animal head and mount it on their wall. I certainly do respect those that want to do that, but…when I start seeing dead animal parts (even if faux) in Bed, Bath and Beyond, I know that it's gone too far.
found via Quintessance
We've become Antler Obsessed.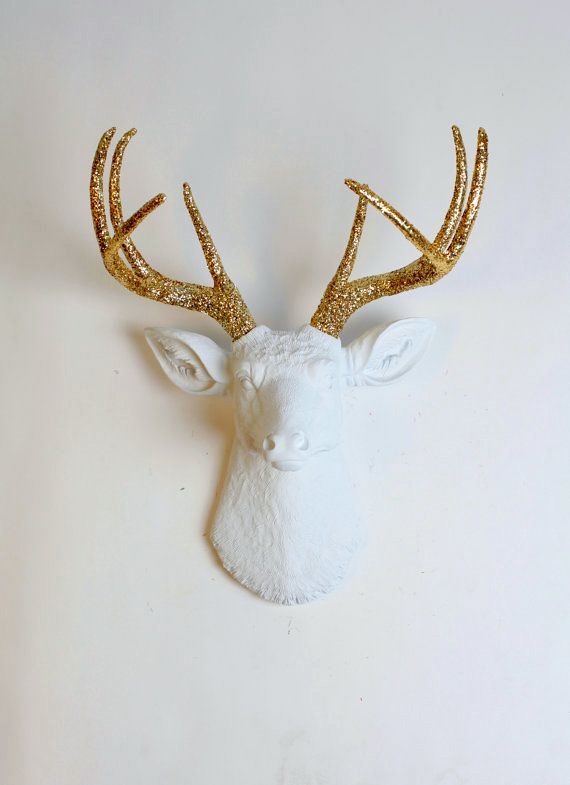 White Faux Taxidermy
Both real and faux
This sweet skull even has a little chevron painted between his eye sockets
Careful with the whiskey my dear. I wouldn't want you hurting yourself turning off the light.
Antlers spray painted. Oh, those round light bulbs?
Hate them.
That's a lot of antlers. Yes, yes… I realize that they supposedly don't kill the animals for their antlers. But who knows?
Urban Outfitters
It's definitely a look.
I guess when Queen Elizabeth pops over for tea… She gets the special chair.
My children would be dead if I had these things hanging in my home.
Jamie Creel and Marco Scarani in Elle Decor
Alright, this one, I don't mind. I really like the wall sconce in here. I probably would've done something different for the main chandelier, in this case.
[Correction shortly after publishing: I have been notified that the chandelier and sconce is modeled after red coral, not antlers.]
Blue Stone Main
Wonderful store. A single antler candle holder makes a sculptural statement on a table.
Oh dear me.
This collection is worth over a million dollars. The home was on the market and you can read more about it here.
A Subset of Dead Animal Interior Decorating Trends:
Dead Animal Rugs
I'm sorry. I'm sure I'm going to get some flack for this one too, but again, I don't get it. Who wants to walk all over a dead cow? Yes, yes, I know. Shoes are made of leather which is also cow. Yes, they are but they don't look like a cow. There's also furniture covered in cowhide. I find it phenomenally ugly. A little stool. Okay, but not a big club chair or sofa.
Daria Niebling Shachmut
I'm sorry honey. That's life. If you're a cow.
Barn Doors
I love barns. I mean, who doesn't love a gorgeous barn?
Bunny Williams charming chicken barn.
And I like barn doors.
On a barn.
This Barn-style Dutch Door seems out of place here… no?
"Oh Wilburrrr… It's a good thing I'm the star of this show because your acting sucks."
Now, I'm going to Focus on Sliding Barn Doors.
The first time I saw a sliding barn door that wasn't attached to a barn, I thought… Well, that's kinda cool. The next thing I knew, I had a consultation client who wanted to put up some doors something like this in their traditional Scarsdale, NY home.
And THEN… I started to see BARN DOORS EVERYWHERE! And people oohing and ahhing over them as if they had discovered oil in their backyard.
moo.
gotta corral them groceries in!
"Honey, maybe if we put up a big black sliding monolith, the guests won't notice our 80's Poggenpohl Kitchen?"
That might be a little esoteric for some of you.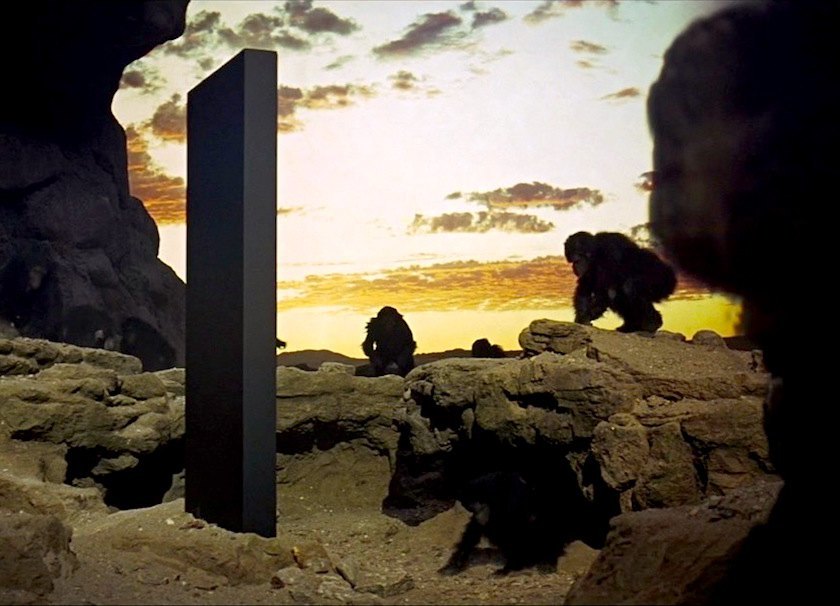 2001 A Space Odyssey
These aren't ugly at least, but they are wrecking the expensive cotton runner which is a little too big for the hall. Please understand that if you put up doors like this–even to hide the upstairs laundry area, it will date your home.
I promise you that in ten years, your home will become a laughing-stock.
Alan Roberts Photography
I think what really bugs me the most about the sliding barn doors  is the totally fugly hardware.
This is a crying shame. Criminal actually.
minimum security prison
maximum security prison
right?
On a DIY site, these good folks used plumbing parts to open and close their barn door to hide the TV. I thought the idea behind hiding the TV was to make the room more attractive. No?
Oh Common Laurel. I think that you're being a bit harsh. I've seen some really cool barn doors. Isn't there any application that you think is okay?
Thank you. Okay. Occasionally, but my point is to let y'all know to tread lightly! First of all, they have no business in a purely traditional center hall colonial. But sure… if you live in Texas (and I know that a lot of you do) :] and/or your home is in a rustic style, then sure.
Tillman Long Interiors
This place is gorgeous!
These look far more natural in a semi-rustic home clad with ship lap. BTW, ship lap has become VERY trendy recently. I do have to say that I like it, however.
But, here's the thing. I probably wouldn't use a barn door at all. There are so many other fabulous options for doors that either slide or take up practically no space at all.
Life on Virginia Street
At least they painted the ugly hardware white!
Very lovely bathroom reno on House of Smiths. Love the door!
original source unknown
A classic sliding pocket door. True, these probably cannot be retrofitted because you need a thicker than normal wall to accommodate them. Although, there may be some newer kits than can go in the standard 4″ wall.
Furlow Gatewood – Photo by Rod Collins
There are also bi-folding French doors. And then, this exquisite door that's on some sort of swivel and they take up very little room when done like this. I don't know what it's called but it sure is cool!
Well… that's it for the sucky interior decorating trends you need to be careful about. Please don't be swayed by the fact that they are everywhere. But again as always, if you really and I mean really love something, it doesn't matter what anyone else says.
xo,

Save