Thinking of buying furniture soon and terrified of making a big mistake? Well, that's perfectly understandable; it's not that easy. And here is why:
The marketplace is completely and thoroughly overwhelming.
You are relying on the salesperson who's working on commission to help you buy what's RIGHT for you. I don't want to bad-mouth the good salespeople in furniture stores, however, it's a crap shoot. You might find someone terrific and you might not.
So, how can you move forward with confidence when purchasing furniture for yourself?
The most important thing you need when buying furniture?
You Need a Plan of Action.
You are walking into the lion's den of extensive possibility and all you know is you need "some furniture." And that my friends is why I have often seen situations along these lines on my first go-see for a potential new client.
I guess that left-side cabinet is where they are storing all of the fugly wedding gifts they never have to look at? It's a crying shame too, because this is a very lovely room, albeit on the small side. However, this would not have happened if there had been a solid design plan in place before Cathy Commission sold them a sectional (and rug) that is obviously way too large for this space.
It is at this point that I might hear something like this… "Laurel, it's not quite coming together and we thought you could help us."  Look, if the doctor amputated the wrong leg… well…Some things are just not fixable. My response might be… "well, do you have a finished basement that could use this piece?" This happened a few years ago and that is exactly what they did. So, assuming you still want to do this on your own, how do you prevent (expensive) mistakes like this from happening?
Plan ahead. You will be your own interior designer!
It may seem obvious, but you have no idea how often I see HUGE MISTAKES that would not have happened if the people had planned ahead.
Here is what you need to do:
You begin by giving yourself a little quiz. What do you want to be able to do in this room? How many people would you like to be able to sit in it (comfortably)? The people before us used this room as the dining room, but maybe this should be the family room instead because we don't need such a large dining room? You explore the possibilities.
I would go to a place like Staples and buy a pad of 1/4″ graph paper. 1/4″ will equal one foot. Then measure the perimeter of your room with a heavy-duty steel measuring tape like contractors use. (I recommend a 25 footer). I do a rough draft on my pad indicating an approximation. Then I go back and redraw it on a new sheet using my architect's scale (see below) for a more precise measurement.  For a straight edge, I use my ruler (architect's scale). I was taught to use something else, but it really is not necessary, IMO. As you do your drawing, you will map out where your doors and windows are and a fireplace, if you have one. If you have a furniture template in 1/4″ scale, that would be very helpful. I have used one exactly like this since 1988 and you can order one like it here.
You will also benefit from using one of these tracing templates.
Don't get nervous. If you are not familiar with this handy device, we call it an architect's scale. (using it will make you feel like a badass architect.) It's really just a ruler with different scales of measurement. You will be using the 1/4″ scale. :]
Don't worry. It's clearly marked. You will need it to more accurately scale out the inches. Don't worry if you are a couple of inches off here and there. That is alright. Once a new client gave me a floor plan measured by someone else.
Well, the room was actually 42″ LONGER than indicated on the drawing. Yikes is right! And that was not the first time that had happened. Do not rely on other people's measurements no matter how qualified. (of course, if you hired someone and they goofed, that's on them.)
This will be your FLOOR PLAN. The floor plan is as if you were a bird and looking straight down at your space. Oh, and yes… there are online ways to do this and quite frankly, I still don't use any of them and doing your own hand-drawn floor plan is fun and frighteningly easy. (shhh… this will be our little secret as some of the other designers want you to think that it's some complicated thing that takes YEARS to learn. It doesn't.)
You will also need two or three really sharp #2 pencils with erasers. Then after you have accurately drawn the perimeter of your room, you can start playing around with the space planning. This is really a lot of fun and the most essential thing you need to do before you get caught up in the quagmire of purchasing new furniture.
Quick Space Planning Primer
Create a sense of entrance. Do not block the major entry into the room.
Make sure there's a focal point and build your seating area around it.
You will need about THREE FEET for major passageways. Or at the very minimum—30″.
Try not to line all your furniture up against the wall. No more than one case piece on a wall unless it is a pair of something flanking a doorway, window or fireplace.
Do not overlap furniture at right angles.
Once you have your space planned, now is the time to think about what those pieces will actually be. Some will be easy. Say, you know that you need a sofa. Should it be 60″, 72″, 78″, 84″, 90″? Depends.
However, bear in mind that unless the room is for watching TV, 99% of the time, no matter how long, the sofa will only sit two people for conversation. So, don't let the sales person try to sell you the standard 84″ sofa, when you only have room for a 72″ sofa! Figure out what other seating/pieces you need and draw them in using your template.
You might want to do this while looking online at specific manufacturers and seeing what pieces you might like that they are selling.
Think about scale. A lot of today's furniture is REALLY BIG. The store will have pieces in a vignette, but even though, it is still in a LARGE room with a very high ceiling usually. Please pay close attention to scale. But also, do not make the mistake of getting only very diminutive furniture for a small room. (I know… sounds contradictory, but it could make it look too much like a doll-house)
Feeling stuck? Even more scared, confused? I know, I did too, in the beginning.
Okay… you still believe that you can do this yourself? That's fine. I understand. Just take your time. Create your plan, read other posts in the blog. I've linked to some good ones at the bottom. (related posts)
Here's what else you can do to carry out your plan.
Get on a site like Pinterest or Houzz and do your own research. This can help you with floor plans and color schemes.
Figure out your style or styles.
Research which stores carry the (overpriced) furniture you are looking for. :]
So, you have drawn your floor plan at 1/4″ scale. I recommend sleeping on it and coming back to it with fresh eyes. Does it look good and balanced? Are you able to move around the (virtual) space with ease? Great! You have researched what furniture you might like.
You have figured out what fabrics/colors float your boat. Now, you can go to the (jacked up prices) retail store who's having a BIG (but-not-really) SALE. ;] You will take in your plan and you can show it to the salesperson who will be very impressed. You will be far less apt to get stuck with some monstrosity that's rendered you immobile in your own home.
Decorating a room is no different from building a home. You need a solid plan when buying furniture. You need to research and you need to know what you want.
For more information about planning for your decorating please check this post out here.
Next, we will explore color schemes.
xo,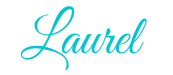 Save