Hi Everyone,
Ahhh… this was supposed to be one post. However, I got so into the first part that the second part will have to wait until mid-week.
But, what a splendid week it's been in Boston. The weather's been fantastic, and my lovely son was here for a brief visit as he had a trombone gig.
Gosh, he's going to be 32 in a few days.
Believe it or not, I'm still working on my kitchen design. I've often said that I want it to look more like a Victorian butler's pantry.
What's funny is that I'm currently sitting in what used to be this home's butler's pantry when the house was completed in 1880.
Back in the day, when these were all single-family homes, the well-heeled family who owned the entire house did have a staff, including a butler. In 1880, except for the few apartment buildings, the kitchens where the heavy cooking was done was in the basement. Yes, where my bedroom is.
Somewhere, there was a dumbwaiter that brought the food up, and then final preparations were made in the butler's pantry.
Since this room was partially visible from the dining room, it would've been attractive, albeit still utilitarian. However, the butler's pantry was also where the family's fine china, silver, and other valuables were kept. It was the butler's job to ensure that it was taken care of.
In the last year and a half, I've made a half-hearted attempt at finding the ORIGINAL floorplan of my home's first floor (parlor level).
I want to verify what I believe to be true about this house before it was cut up into five separate homes.
The houses in the Back Bay commenced around 1860; however, I have discovered that it wasn't until 1880 that anyone thought to keep records of the original architectural drawings. But, not all of the homes built in 1880 and beyond have the documents. These are held at the Boston Public Library, I believe.
My house was built by a popular architect, Samuel D. Kelley.
I read that Mr. Kelley designed over 150 houses in Back Bay. However, while prolific, he wasn't known for doing anything particularly innovative or jaw-dropping. In other words, he was an early forerunner of the custom-home-builder-developer.
Today, I had a lightbulb moment.
Since we know that Mr. Kelley was pretty much "phoning it in" (with one of those newfangled gadgets), I figured that there are probably several homes in Boston's Back Bay that are similar to my house. And, maybe one of those has a floor plan.
Well, as you've probably figured out, I hit paydirt very early while searching the list of houses in Back Bay Houses designed by Samuel Dudley Kelley.
Dudley??? Really???

I'm presuming these aren't construction drawings. However, if they are, it would explain why some of the original features in my home are disconcertingly off-center.
In the above example, this house has a bonus basement (garden) plan. It is nearly identical to my house, except it's the reverse. As expected, that awkward door to my bedroom, which needs to get moved, was an original entrance into what was originally the kitchen.

No problem. I can flip the image.
The only difference here is a minor one with the placement of the back staircase and the configuration of the main staircase. However, I found another home, also in reverse, that is even closer to mine, except there is no bay window in the dining room.
The only other difference is that the back staircase actually runs under the main staircase. Where the stairs are in these two homes is where my 2nd bathroom is located. However, it makes sense to put the stairs where these are for direct access to the butler's pantry.
But, where the reception area is, my kitchen is located.
And, there is the big doorway, formerly leading to the dining room, but is now my living room. The windows are the same, too.
For comparison, below are a couple of other floor plans by architects who are not phoning it in and are known for their brilliant work.
Above is 305 Commonwealth Ave., completed in 1887. The architectural firm was Peabody and Stearns. Please note that in this case, the butler's pantry was referred to as the "china closet." And yes, it also included a vault.
One more.
Peabody and Stearns also designed 306 Dartmouth Street. It is a corner mansion that has recently been going through a massive renovation. I took some photos of it last spring and the exquisite greenhouse. You can see the complete set of architectural plans here.
As you can see, they are quite fragile and I understand that they are available at the Boston Public Library. I believe one needs to make an appointment to see them, but we aren't allowed to touch them.
By the way, I just took a look at that post from last spring, and when you have a chance, please check out 169 Commonwealth Ave.
I walked past it the other night, and my eyeballs nearly fell out of my head, because the architecture is not to be believed and the kitchen is gorgeous too!
Maureen O'Hara
was also my realtor. She's awesome! And so is
Wendy Oleksiak!
Let's zero in on that beautiful pantry at 306 Dartmouth Street.
Again, it is called the china closet.
Coincidentally, I took another picture of 306 Dartmouth Street two months ago when the early spring trees bloomed.
If you're interested, please read about 306 Dartmouth Street which is right around the corner from me. This is a link to it in Back Bay Houses. They even have a photo from 1875 showing the newly built home and vacant lots all around it!
Speaking of gut renovations, a couple of weeks ago, I was on my way to a gathering and walking down Comm Ave.
haha. You're not allowed to touch the exterior of our Boston Back Bay Beauties, but apparently, it's okay to disembowel them.
I had to do a bit of sleuthing, but I did figure out that these addresses are 260 and 262 Commonwealth Ave.
Above is an image via Back Bay Houses before their innards were extracted.
On a hunch, I just had to check.
And, yes, Samuel Dudley Kelley was indeed the original architect. This is not the first time one of his buildings got hit with a sledgehammer.
Number 128 and 130 not only had an exterior facelift, but the inside also had a gut renovation. (There's a lovely daytime shot in this post before I moved to Boston.) However, I don't think they took down all of the walls when they redid the "sisters" about 110 years ago.
Like the title said, the butler's pantry like you've never seen it. All of them today are in plan view. But, I promise to share some actual rooms.
Part II with some genuinely spectacular butler's pantries is coming Wednesday. And, maybe another surprise or two.
xo,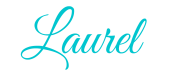 PS: Please check out the newly updated HOT SALES!
And please also check out part II of the pantry post which shares 30 incredible pantries, old, new, large and small.