Hey Guys,
So glad that many of you enjoyed last Sunday's post about scale. I'm going to continue the subject this Sunday, but in the meantime, I want to give you an update about the unique Benjamin Moore paint palettes I'm working on. I'm tho ekthited about this project, I just can't tell you!
In case you are just tuning in… The paint palettes are the next phase of the Laurel Home Essential Paint Color Collection which was released last May. There are many nice words said about it on the page, but here are a couple I recently received:
I can't thank you enough for all of the HOURS of hard work you put into your "Laurel Home Paint Color Collection". I bought it just as I had painters coming in to paint my living room and kitchen.
My kitchen wall runs into the back wall of my dining room and I wanted color in the kitchen so it had to work with my dining room and living room walls which run into each other.
I chose Saybrook Sage for my kitchen and back dining room wall and Niveous for the remaining D.R. and L.R. walls. They look beautiful together. The green undertone in the Niveous works beautifully with the Saybrook Sage. I chose white dove for the trim and doors. THANK YOU! I love, love your colors.
Julie – July 3, 2016 – 12:43 AM
***
Thanks for the great offer Laurel. I love my Rolodex and paint guide. There is so much available to the public at retail that I had NO CLUE about, especially regarding furniture. I though I was forever going to be stuck in the Lamps Plus, Pottery Barn, RH rut. These tools you have worked so hard on are a super value and I think all your readers should buy them!!
Karen – July 28, 2016
***
I echo others who say yours is the one blog we never miss. Your Essential Paint Collection is spectacular and a wonderful investment. Thank you, thank you, Laurel.
Jane – July 29, 2016
The paint palette collection is going to be released on November 2nd.
There, it is written in stone. (barring a God forbid-disaster). Deadlines are the only way I get anything done.
It took me a while to figure out the best way to convey the paint palettes and then it came to me. I am creating a mood board of a room for each palette.
here's what is behind the mood board idea for the paint palettes:
Each board will have a wall color and then possible alternates from the paint collection.
There will be the actual palette of colors that one can use in the home and how and where.
In most cases, there will be examples of other rooms from other boards that go together to make for a coordinated home– and a super palette (consisting of more than one palette)
While the colors are paint, the colors may not necessarily be a wall color. A color could be in art, a painted piece of furniture, fabric or an accessory.
In addition.
Most of the furnishings on the boards will be shop-able, meaning there will be a link to a source that sells it. (at least at the time of publishing)
We will delve further into possible trim/ceiling colors and wood floor finishes to coordinate.
Next, I want to share some of the boards that I've been working on.
They are not 100% complete but some are more than others.
This was the first board I made. The finished boards will have numbers next to the pieces that correspond with the links of where one can purchase the furniture. These are sources that are reputable. If you are working with a designer, it's not meant as a way to "shop" your designer. Of course, you know that, but I realize that it's a sensitive subject amongst many of my colleagues.
Of course, all of the sources are in Laurel's Rolodex!
Another early board of a (duh) dining room. Don't ask me how I got the chandelier to do that. Please notice how this room goes with the first room. They could be in the same home. Therefore, the palettes will be able to co-mingle with other palettes. No worries, I will spell that out.
As I went along, my mind started going places… ;]

What if???

I took a piece of a paneled wall and used it to make a whole wall by piecing it together in picmonkey?

And then manipulate the color so that it matched perfectly, the Benjamin Moore paint color it's supposed to be. (By the way, this room also goes with the coral dining room.) The wall color is Gentleman's Gray.
Could I make the wall any color?
Guess so. Yes, I turned dark blue-gray into a saturated red! Admittedly, this one took quite a bit of coaxing. It's Benjamin Moore Chili Pepper, one of my favorite reds.
Does that mantel look familiar?
From February 2015-Villanova Archer-Buchanan Architects
I can't tell you how much fun I'm having!
I made another one that was inspired by my living room. Although it ended up looking quite a bit different from my living room. It's not finished, but I love the way it turned out. Oh! Surya has already discontinued my Greek Key rug. The nerve!
The cabinets in this case, are vintage and one-of-a-kind.
Why can't they make furniture like this now?
I think I need to put frames around most of the paintings so they don't look like posters. lol
And yes, all of this takes gobs of hours.
However.
Laurel has finally gotten some help! Yes, she has! I found this darling young woman (well, she's saying she's a woman) :] on Fiverr to remove the backgrounds on the images requiring that. It takes me forever and this is going to help move the process along.
But, let's go back to our panel wall.
How light can we go?
Whoa! As light as we want! Can you believe that is from the same little piece of wall? Here is Benjamin Moore Simply White oc-117 It could also be Cotton Balls oc-122. They are very close. Too close to fret about.
Now, that I have that trick down, I have lots of cool walls planned for you!
Some with fireplaces. I painted the wainscoting here to match the wall, in this case Woodlawn Blue.
And then duplicated the board with creamy white dove oc-17 wainscoting. Which do you prefer? I can't decide. (Yes, Laurel has trouble making decisions too!)
How many boards for these paint palettes?
Minimum 36. If I feel that 36 doesn't cover it, I'll do more.
Most of these don't have the wood floor showing because I feel it starts to look a little weird, but there will be some rooms that will be sans rug and then I'll have a floor.
This is one I was working on yesterday— still very rough–obviously, but it'll give you an idea of the process. (if you're interested) :]
I didn't bother finishing the wall because this is only a mockup for the final board. The wall color is– can you guess? Classic Gray!
(Yes, that's a Sargent. lol Did you know that dude did some 30,000 paintings? Talk about prolific!)
The plan is as I said to make the board shop-able; not that you must do it as is. Not at all!
Let's say you don't have the budget for an Oushak rug or you don't like Oushaks or whatever. You could always do a coordinating flatweave or sea grass rug instead. The idea is to give a solid foundation for whatever it is you want to add.
But most importantly, I think the boards will give greater context to the palettes.
So, there it is. This is how I've been spending my days and now, maybe you can see why I'm not able to take on new clients.
In the comments, if so compelled, please tell me if I've missed anything. Or if there's some piece of information that you would like to have in this paint palette collection. This is for you and I want it to be helpful.
xo,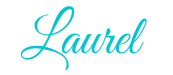 Save
Save
Save