Hi Everyone,
This is very difficult for me. I'd rather that everything always be beautiful and rosy.
But, you know, and I know that life doesn't work like that.
So, I'll just jump in and tell you what's going on.
First of all, I AM okay.
However, Sunday evening around 7:30 PM, I was anything but okay.
I had gone to the supermarket to pick up a few essentials. It's an easy 10-minute walk at the most.
I was feeling fine and easily able to handle the weight of my two bags.
Nearly home and walking down Commonwealth Ave as I came up to Dartmouth St. I noticed the walk sign had just come one.
The next thing I knew, without understanding why or how, I realized my face had hit the pavement. Hard. I remember just before I hit the ground and the impact, but not the fall, itself.
Stunned, I immediately felt the gentle hand of a stranger with a masculine voice asking me if I could see.
"Yes, I can see." but then realized that blood was streaming out of my nose and grabbed my mask to catch it.
Then, he said, "it's okay, I'm a doctor. Well, a doctor of psychology. I could hear him, but I wasn't taking in any other information, and then another man showed up.
This one was a neuro-surgeon.
One of them literally gave me the shirt off his back to help with the bleeding issue. Two anonymous angels who left in silence after I was in professional hands but helped me when I needed it most. So, so kind. I so long to thank them! I'll never forget it.
Through those early moments, I still wasn't fully comprehending what had happened, and I didn't feel the lacerations on my face. I mean, absolutely nothing. The neuro guy took a look and said, "Yeah, you're going to need stitches. You need to go to the ER." I just took his word for it. I couldn't feel a thing except for some pressure.
A fire truck pulled up and then a police officer to ascertain the situation. Then, finally, after maybe 30 minutes, an ambulance, two guys with a neck brace, and an exceedingly bumpy ride to Massachusetts General Hospital, or Mass General as we call it.
I had a CT scan which confirmed a broken nose, but nothing else broken. Everything else was skin deep, only. Thank God. I'm very lucky!
This looks worse than it is.
Finally, at 3:00 AM, a very kind young doctor arrived to stitch me up. Two hours, he spent examining my face, then about 12 shots of anesthetic, irrigation, followed by roughly 25 stitches.
Then, waiting to be discharged, I finally was allowed to have my delicious dinner at 5:00 AM.
I also investigated the damage for the first time.
The novocaine, wearing off and then I began feeling the pain. Fortunately, Tylenol is all I've needed, and haven't had any for 12 hours now.
That black eye is REALLY black now, and super swollen. However, all of the swelling is beginning to subside and all things considered, I'm not doing too badly.
See? I took this at about 4:00 PM today.
Okay, dim front lighting against a stronger backlight is helping, as is walking 200 feet to the DryBar and getting my hair washed and dried. :]
Yes, I'm wearing lipstick, because I believe that a balanced face is just as important as a balanced interior. lol The "eye make-up" is courtesy of the fall. Yes, I realize my face looks a bit droopy. It was worse two nights ago. That's because my left side (your right) took the brunt of the fall, along with my broken eyeglasses.
I did not have a stroke.
Please know, I'm not so idiotic that I'm going to put together a (real) blog post and pretend that everything's normal.
It's not normal and hasn't been for quite some time.
While I ADORE my new life in Boston and my new home, I have been aware for weeks that I'm on the verge of burnout.
Or, maybe I'm deluding myself.
I AM burned out.
And I'm not saying that to get sympathy.
But, I do need more help and more time off– somehow, without sacrificing "air time for the blog." I could forego maybe one post a month.
However, please respect the types of things I prefer not to hear.
NO Medical Advice, and I mean that. I have a SUPERB doctor at Mass. General and have already been in touch with her.
Admonitions, like "you need to be more careful." (I was careful) "Maybe you shouldn't go out at night." There's nothing wrong with my eyes.
You really MUST put in an elevator.  (Impossible, and even if it wasn't, the stairs are helping to keep my legs nice and strong.)
Questions about your individual decorating problems– unless you're willing to send in photos and have your issue maybe appear on the blog.
Oh, take a month off.
This website/blog is my livelihood.
So, please remember that my goal is to have a profitable business without ending up in the hospital, as has happened a couple of times before. However, the last time was this time.
Oh, wait no. That was the first time, and this was the last time in June 2018.
Now, don't get me wrong, I'm more grateful than I can express for each of you who reads this blog, offers support, friendship, purchases my rockin' interior design guides, purchases items from the HOT SALES and other links, and much more!
In fact, without all of you, there would be no blog.
I daresay I would still be a so-so interior designer struggling to make ends meet. If no one had been reading this blog, I'm sure I would've thrown in the towel years ago.
Okay, I have to admit. I'm tired. I wasn't going to write much, and here I am at nearly 1000 words.
Thank you, and much love to all of you!
xoxo,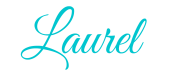 PS: Please check out the newly updated HOT SALES!