Hey Guys,
First of all thank you so much for the dozens of you who took the time to help this tired designer! It took me two days to recover from reading and responding to all of your kind messages about my bedroom.
Sorry, after nearly 100 comments from you plus a lot of emails, I'm done pooped. So, I had to turn them off, but just for that post. I'll be updating you soon about that.  (I hope)But please know that your suggestions are very helpful.
One thing I've pretty much decided on however, is that the Haiku fan should go in the kitchen. But that too needs work! Oh dear… I'm working on it!
In the meantime, it is three weeks before Mother's Day and I don't usually do gift lists, but think it's high time I did. I don't know about you, but it always feels like my mind goes blank before I have to get a gift for someone–especially my mom.
But, as far as I'm concerned, I'd rather do without it. I've had too many Mother's Days that were well… how should we say, not exactly what one would expect. Maybe some of you have had that too? But for those who get treated right, I thought it would be fun to come up with– well, mostly stuff I would like. haha!
I figure if I, a mother would like it, then some others would too?
To make it a little easier, I've broken things down into a few different  categories
Cheap but classy– Well, I think so. Gifts $25.00 or less.
Mid – range – between $25-$50
Mom Deserves it – between $50-$100
Best Mom in the World and/or you've got bucks to spend and/or you need something from her ;] over $100.00
Gardening Essentials (if she digs gardening)
I would head over to Terrain. And actually, not just for gardeners. They have a fabulous collection of beautiful gifts for Mom and it's just a great site. For Laurel's Rolodex owners, you can find it on page 184.
Kitchen Essentials – if she likes to cook or even if she doesn't like to cook, but wants to impress her friends on instagram.
Williams-Sonoma really does have it all.
You can even get Mom a La Cornue!
pretty please? I just need the little one. :]
I've also tried to include some things you might not have thought of… Most gifts are well under $100 but some are more than that. Something for everyone, hopefully.
Cheap, But Classy (Well, I think so.)
English Garden Tea Infuser Chinoiserie Mugs for only $12.00
How pretty is that! But there's much more below.
My son Cale gave me a pair of funky PJ bottoms from Anthropologie for my birthday a couple of years ago. I'm wearing them right now!
More Gifts Under $25 from Anthropologie
And more charming trinket dishes. I love these!
Does Mom Love Vintage style for her kitchen?
I love this line of cool kitchen necessities found at Anthropologie
I have a set of the mini bowls in turquoise and I love them!
Next comes the Mid-range Mother's Day gifts between $25.00-$50.00
Like how about these fabulous Staffordshire porcelain dogs from Biscuit Home
awwww… They'd look great sitting on the fireplace mantel.
Or how about starting or adding to a collection Mom already has.
Every special occasion, get her a new piece or two for her collection. That would be fun.
More Anthropologie teapots
Love this Hobnail Pitcher. It also comes in green and blue.
Pitchers are great for drinks and also for flowers and like Nancy Keyes  uses them for storing kitchen utensils.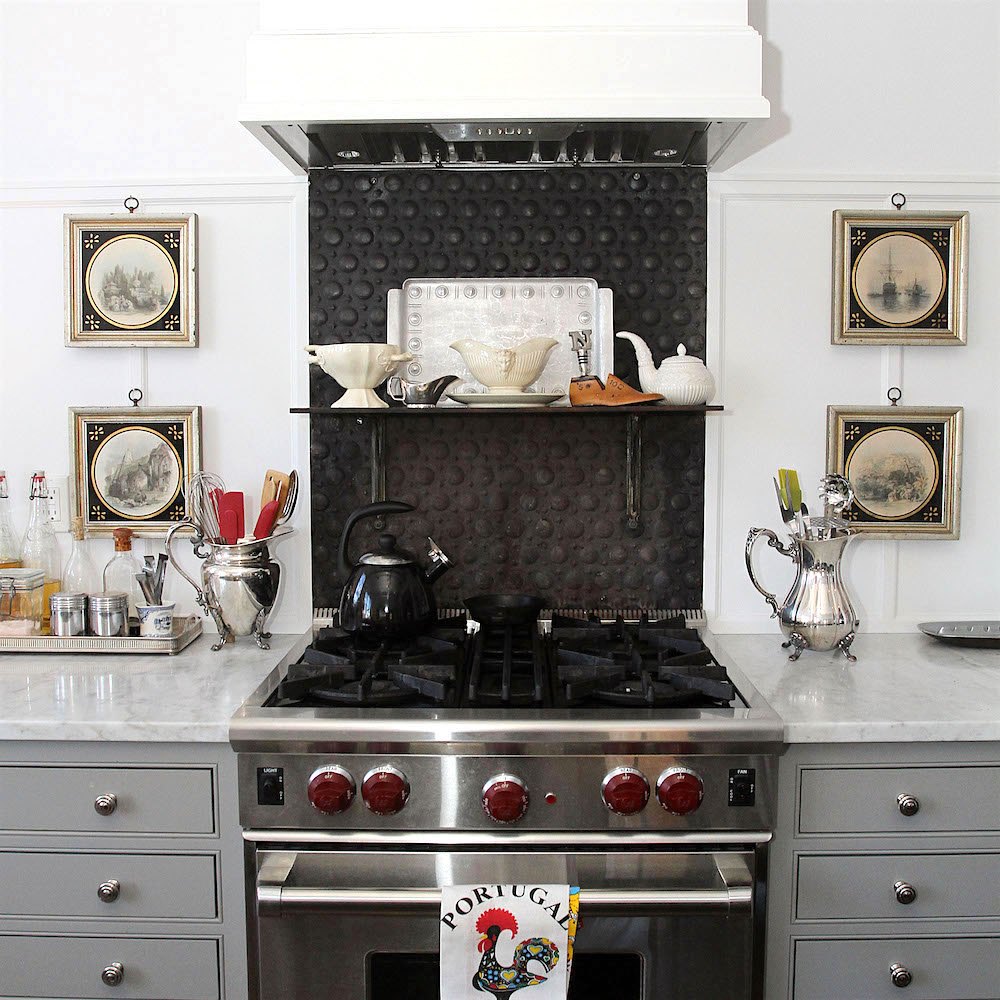 Nancy Keyes beautiful kitchen with her sterling pitchers used for holding utensils – love!
Does Mom have a brown thumb?  Or does the thought of shelling out 100 bucks for flowers only to have them die in a few days seem like a waste? (although, there's nothing like fresh flowers!) French Bee on One King's Lane has dozens of gorgeous silk flower arrangements.
Stage Mom's console table for her ala Mark D. Sikes.
Speaking of which… It's the High Point market (I stayed behind this time) and that boy is ripping up the interwebs with his Giga-gorgeous collection for Henredon. Can I say that I singled him out a few years ago as one of the 20 designers I would hire.
  image via Marisa Marcantonio of Style Beat
I should hire him to do my bedroom. LOL My directive would be.
"just do it!"
Mark D. Sikes Collection for Henredon at High Point Market Spring 2017
If it was 10-15 years ago… I would've wanted one of these beauties. But, let's not go there. :]
Can't afford it? Well, it's not the same quality mixer, I'm sure. But it's awfully cool looking from World Market. I would be happy with this too!
BTW, Have you ever seen these hand-painted, or maybe they are decals – mixers by Nicole Dinardo?
She can do anything to your mixer.
And more here too!  (below. just use the little arrow to see more). Hope this guide gave y'all some great ideas for Mother's Day. And if you happen to be like me and your children always forget or can't be bothered, just get something(s) for yourself. :]
But once in a while, they surprise me. The trick is to not expect anything and then I'm never (too) disappointed.

xo,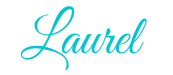 This post contains affiliate links which means if you click on something and make a purchase, I'll probably make a little something. It's at no extra charge to you and it helps defer the massive expense of running this website. I only post products that I have used, wish I could have and specify for my clients.