I've always loved the color green. But, not all shades of green. And, this is especially true for wall colors.
The problem is when we go to the paint store looking for some cool green paint colors, it would make sense that somewhere in the name of the paint is the word "green" or at least something in nature that is the color green. Say, like, Fern or Grass or Summer Leaves. Or even Moldy Cheese, or Pond Scum.
But, no, it's not always like that. There are dozens of paint colors that ARE definitely green, but the name of the color doesn't give a hint of that. In fact, sometimes the color that's actually green is called gray, beige, silver, tan, etc.
And, then there are colors which when viewed, barely give a clue of their ability to look quite green on the wall.
I'd rather try not to say "undertone." I'm not saying they don't exist, but often-times, the color is right there, not "under."; however, it's not easy to see unless the color is in a large enough concentration and up, flat against the wall.
A great example of a green paint color that hides being green until it's up is the beautiful sounding "French Canvas." I once had a call for a consult from a woman who had just painted her great room this color.
It's GREEEEEEEEEN she screamed in my ear.
I looked at the chip thinking she might be delusional. However, I went over to inspect and advise and guess what?
Yep. It was green. Not, GREEEEEEEEEN. But, definitely green, particularly on one wall and in the corners. Please remember, if you don't already know this: Corners tend to magnify colors.
Is it a bad color? No, but this was a large room, so maybe not the best choice.
Please note: We all do this, however, try not to be seduced by the paint color's name.
If French Canvas were instead called Cat Gromitz, would you run out and buy it?
Case closed.
Another important point is lighting.
Some rooms, particularly darker or north-facing rooms tend to make everything go green. There's a story I'm sure I've told about a client maybe 15 years ago. EVERYTHING we sampled looked green. Even pinky-beige looked green. I was ready to pull the rest of my hair out when I said, "well, let's just do a cream."
It still looked green, but at least it was a lovely celery color and looked great in the room, when it was done.
In addition, if you are using incandescent or other warm artificial lights, it will bring out the green in the paint colors at night.
So, let's jump in and begin to look at 12 serene shades of green paint colors, not called green.
Well, except for the first one. However, this color has the opposite issue. It says green, but looks more tannish-brownish on the chip.
(Some of these shades of green are also part of the Laurel Home Essential Paint and Palette Collection. If they are, they will have an asterisk* next to them.)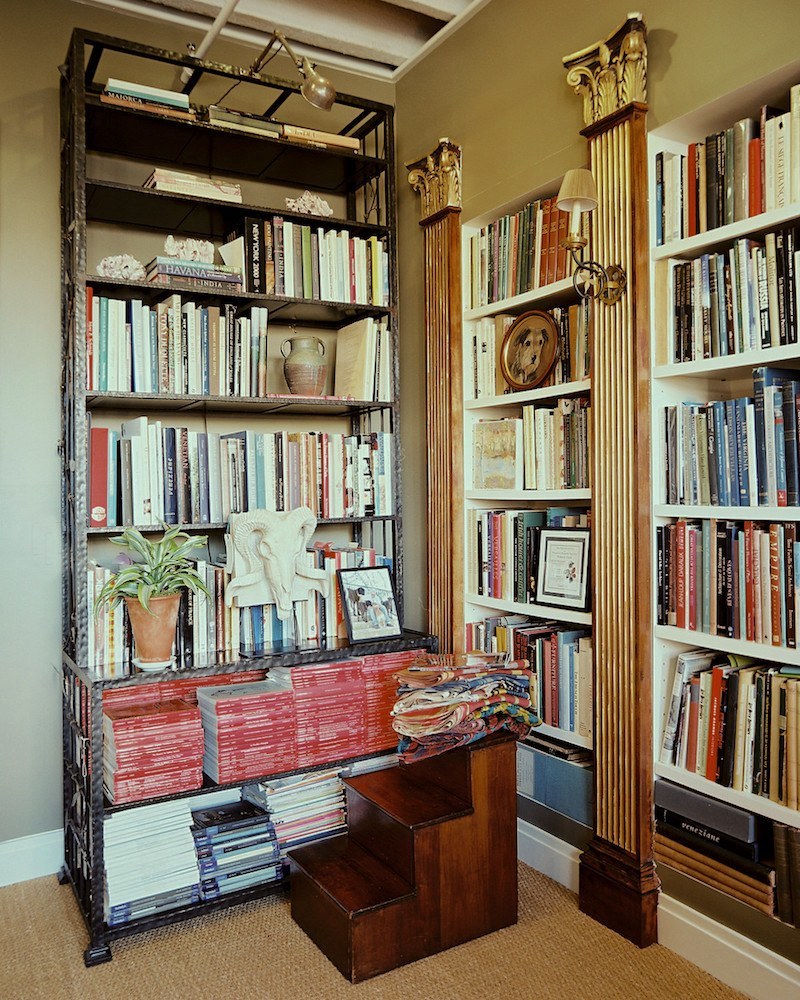 CLEVELAND GREEN 1525*
This excellent neutral color first came to my attention several years ago, because Bunny Williams waxes poetic about it. The room above is her office, and her library is also painted in this color. I would describe it as a bronzey, greenish, golden brown.
I love paint colors that are not easy to describe.
Bunny says that it's a fabulous backdrop for art, and she loves pairing it with turquoise and other bright shades. Therefore, I added it to my paint collection. Although I've never used it some of you have and have reported back how much you love it.
Let's now focus on the paler shades of green paint colors that are not called green.
Moonshine 2140-60 or oc-56*

Moonshine is a color that can go different ways, but it usually looks greenish. I love the photo above because Moonshine looks different on every wall.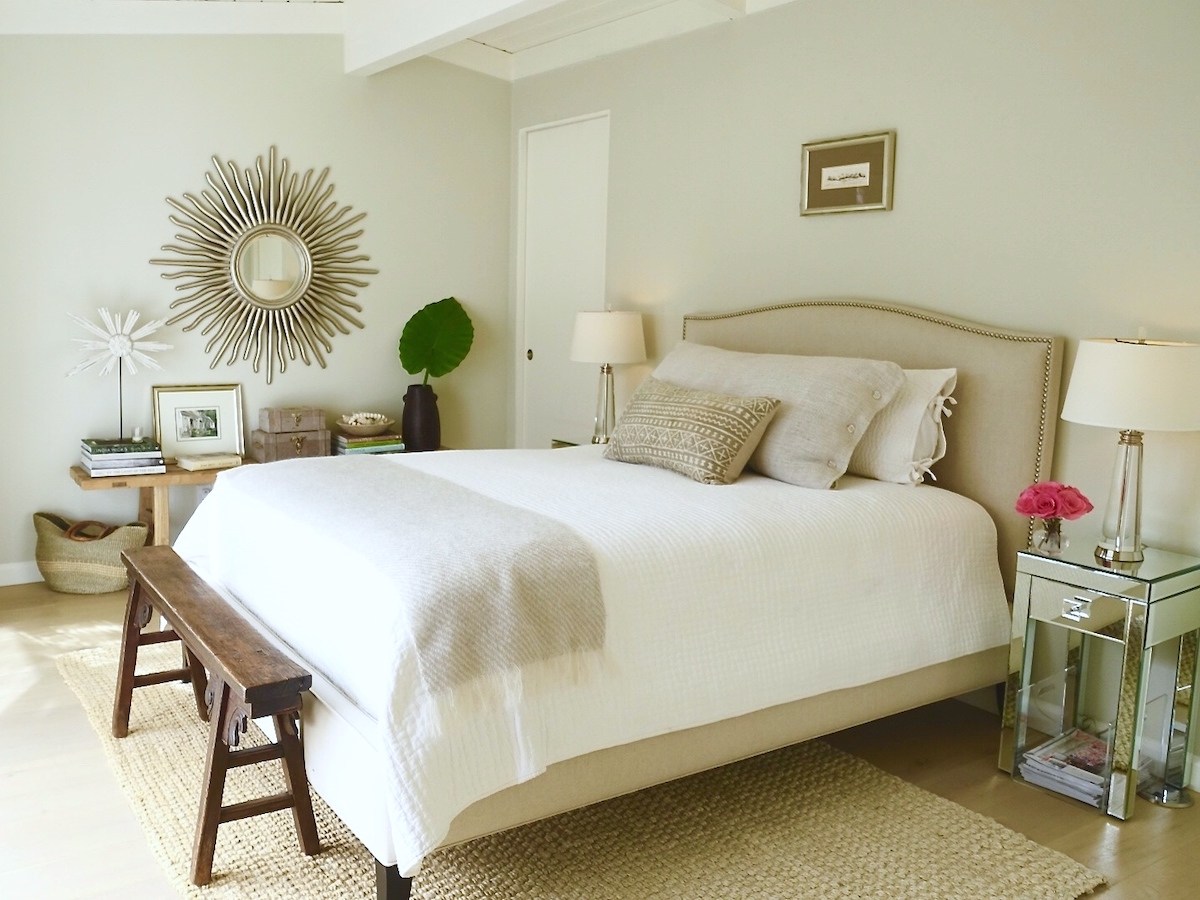 Elizabeth Burns
November Rain 2142-60 or oc-50*
November rain is another one of those pale green paint colors that can look more green or blue, depending on the lighting.
520 SPRING BUD*
This is from my old home. Our small north-west facing den, with a huge hill blocking even the sunset. The color it ended up being was me mixing about four cans of leftover paint. Haha! However, it is almost identical to spring bud.
This color, I have used a few times. You'd probably run right past it on the fan deck, but up, it's the prettiest pale celery green. It has just enough gray and brown to keep it from looking minty and sickly.
RICHMOND GRAY HC-96*
An exquisite Cathy Kincaid room. I've used Richmond Gray a few times. It's a rich khaki-green that looks wonderful with wood tones. But, then, I think all of these colors do. If you'd like to see another post about colors that look great with wood trim, go here.
Above is one of the 40 boards, in Richmond Gray, from the Laurel Home Essential Paint and Palette Collection.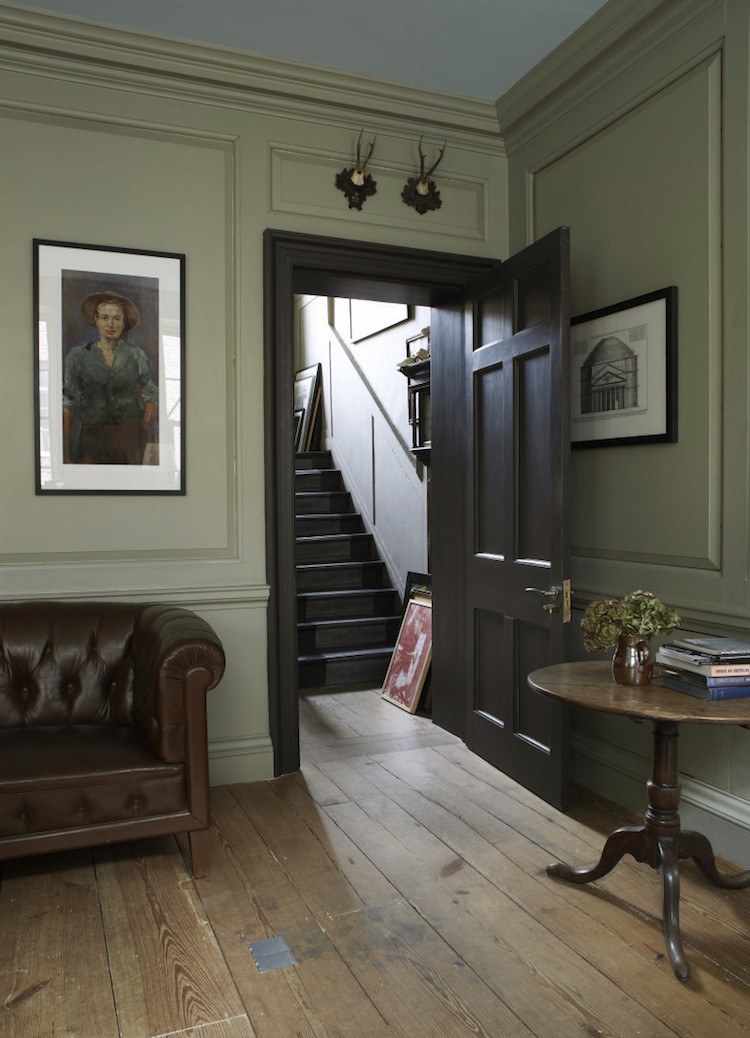 NANTUCKET GRAY HC-111*
Alright. I cheated. This image is from Farrow and Ball for their French Gray. That's a nice color too. If you're looking for a conversion chart from F &  B to Benjamin Moore, please go here.
original source unknown
I have to let you in on a little secret.
At least half the colors I used to specify are Benjamin Moore Historical Colors. There are only 174 of them, and most of them are terrific.
I saw Nantucket Gray in someone's kitchen about 20 years ago. I think it was a friend of my son. It's a great color and definitely goes up greener than it looks on the chip.
GRAY MIRAGE 2142-50*
This is a classic sage that has a good amount of gray in it. Light greens can easily go minty, icy, and hospital-ly. They need some brown and/or gray to be rich. So, if it looks kind of muddy on the chip, it's probably going to be glorious on the wall. But again, please test your paints!
Gray Mirage walls – Benjamin Moore with sinks by Kohler
Peter Zimmerman Architects
A beautiful sunroom painted in Gray Mirage.
FIELDSTONE 1558*
The interior designer, Sally Wheat, made this color famous when she used it in her kitchen several years ago. It is a medium-dark gray-green and very lovely for cabinetry.
Above and below Ramage Company – Benjamin Moore Duxbury Gray
DUXBURY GRAY hc-163

Duxbury is the deepest gray green paint color. It looks quite handsome in this office.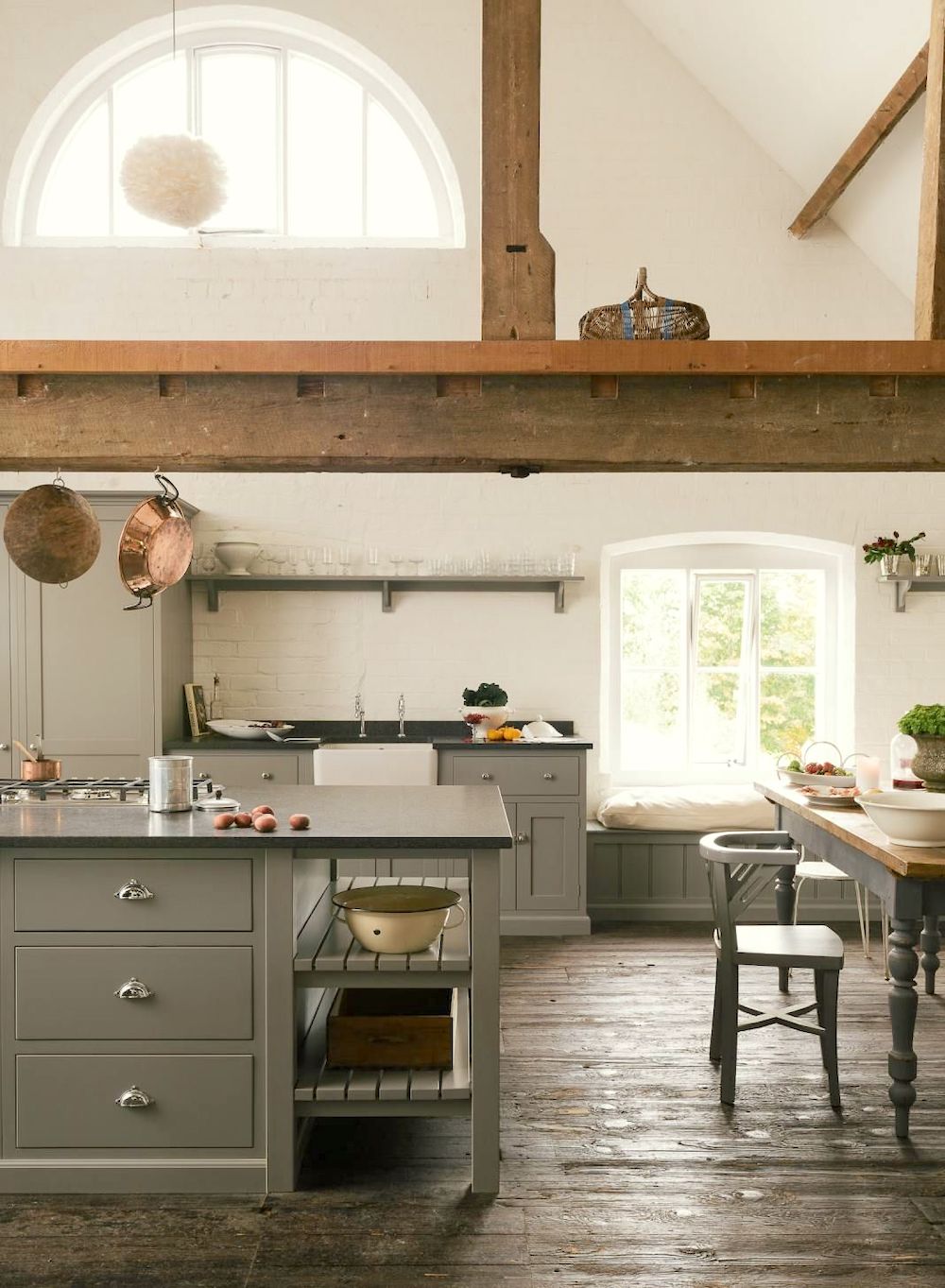 COPLEY GRAY hc-104

I think this is number 10. It's another terrific one. The kitchen above is from DeVOL, and I have no idea what color it is. But, it looks like Copley Gray. And, that's all that matters to me. Actually, most of the Benjamin Moore Historical colors are. And, there are many shades of green that are called something else.
Below are some additional green paint colors that I've used and liked over the years.
CROWN POINT SAND HC-90
DANVILLE TAN HC 91
CARRINGTON BEIGE HC 93
ABINGDON PUTTY HC 99
DESERT TWILIGHT 2137-40
These are all terrific colors. I find them restful, and they also tend to go with every other color.
Do you have any favorite green paint colors that aren't called green? There are dozens of them.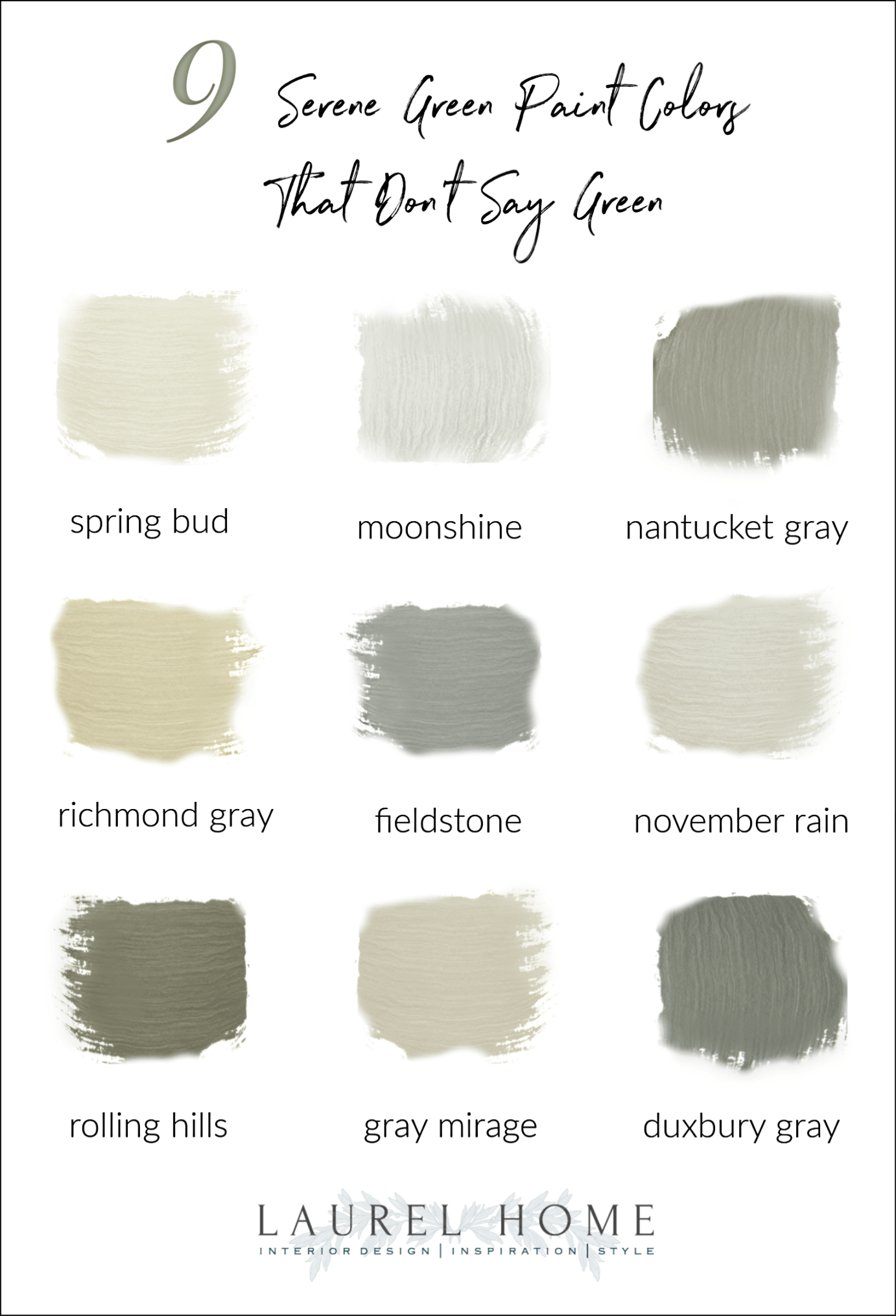 please pin the above graphic to pinterest
If you're a fan of green like I am, you might also enjoy these posts:
Are green and white rooms coming back?
She wanted soothing green walls and got hospital green instead
What happens when you prefer green over blue?
Can you use gray paint in a north-facing room?
xo,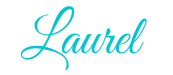 PS: Please check out the newly updated HOT SALES!