Hi Everyone,
I think it has rained nearly every day this week. At the very least, it's been overcast. I know. It's Boston.
Okay, I know I keep saying I'm "almost done" with my designs. I realize it's a lot like when I said last December. "I'm 90% done with my packing."
The problem is this: The last "10%" took 90% of the time!
It was probably more than 10%.
Well, I am narrowing in on the quirky kitchen design and many kitchen elements. I'm sure it'll need some tweaking. Or, maybe more than tweaking.
But, the point is that it always takes longer than I think it should.
So, for today, I'm going to address some of your comments from Wednesday's post. And then, we'll continue with more kitchen elements.
A lot of you are disturbed by the bisecting wall. However, most of it has to stay. But, it will be shortened by at least two feet and widened by about six inches. In fact, I am considering putting a hidden door there, as well.
For more hidden storage please go here.
But, here's something interesting. It was mentioned that it would be cool if the division could be the golden mean. That is 1.68, and if I recall correctly, that is 3:5. For more on the golden mean please check out one of my favorite posts.
Well, I took a ruler to my image, and guess what?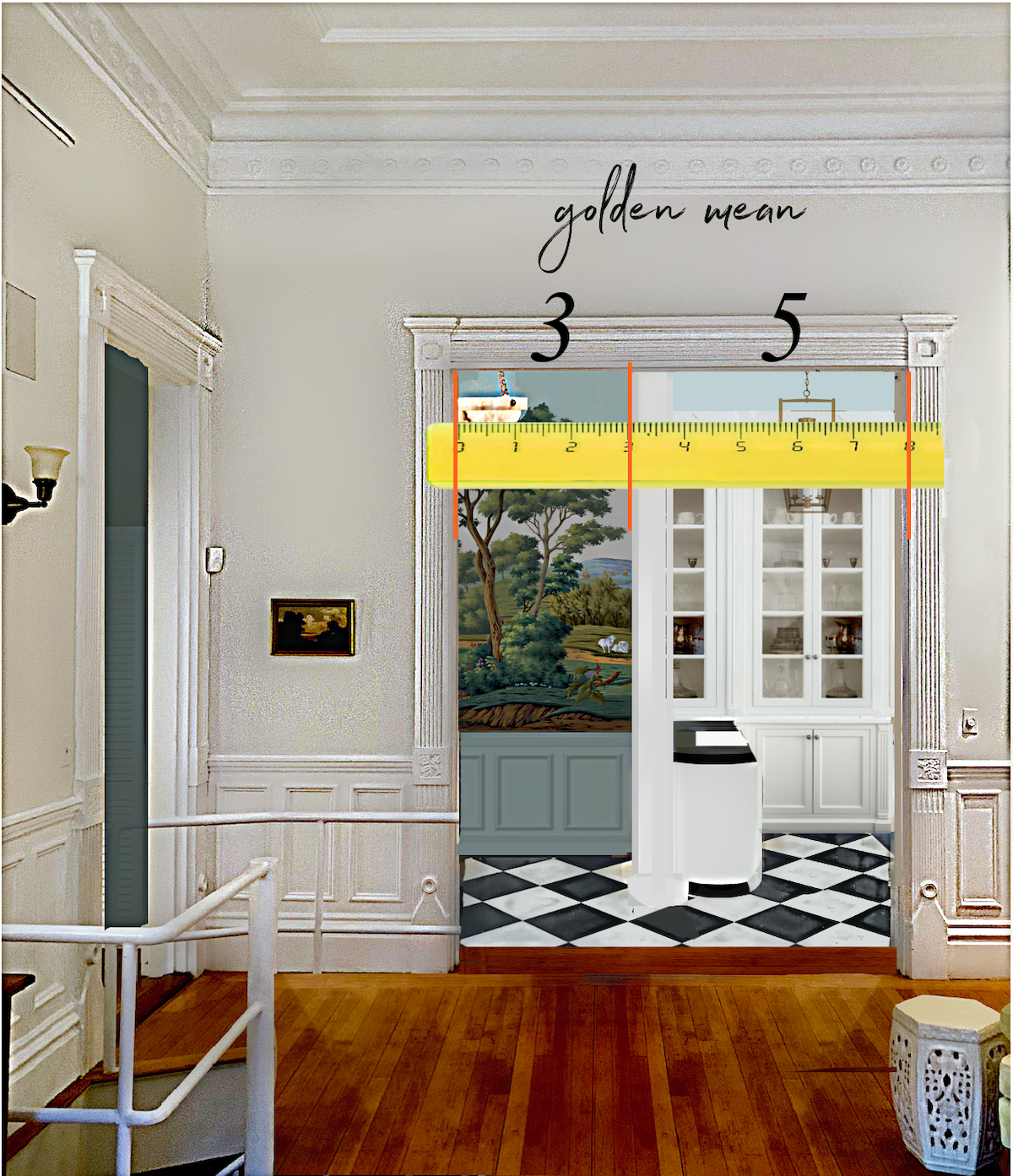 It is exactly 3:5!
Please note that the wall where the dishwasher is located is shared with the front duplex apartment. Of course, that can't change. As it is, the plumbing will need to be extended 12″-18″ to accommodate the location of the new sink.
Oh, I am planning on a 24″ dishwasher. There are times when I'll be cursing myself for not getting the larger one. I do recall that many of you love your dishwasher drawers, and I'm not ruling them out at this point.
Gorgeous kitchen elements and design by Jean Stoffer
I definitely want an under-mount sink.
If I do a farmhouse style, I prefer the kind Jean Stoffer did that's flush with the cabinetry. I also want to have the under-sink area customized with a pull-out trash and recycling bin and a storage pull-out.
Let's talk about the entry because I thought I would try it to see how it would look with a deepish gray-green wainscoting. If you want to see the earlier image, you can go here.
However, below is the newest version looking into the kitchen/entry from the living room.
This way, you can follow along more easily with the visual representation.
In addition, I would paint the crown in the entry only the same color as the wainscoting. However, you can't see the crown from this perspective.
OHHHHHH!!! The other day I had an epiphany.
That is because I am no longer making two sections of the closet only 18″ deep; I could put some refrigeration in one of them. However, I'm not sure if it's necessary or even a great idea. This would not be instead of the refrigerator drawers in the kitchen; maybe just two of them.
But, I know myself, and it's probably not advisable for the simple reason that I can just see myself running between fridges trying to locate something. Although, it will mean having to do fewer laps around through the living room and den. Yes, I do that sometimes! haha
Okay. Some of you thought I was painting the walls in the kitchen the same as the ceiling.
That is understandable because I got the perspective a little off, which you'll see in a second. But, the blue in the original schematic is only the ceiling as the crown does go into the ceiling.
As you can see, I added some more kitchen design elements, as well.
In addition, I fixed the perspective and scale in the kitchen. I know that some were concerned with the mural pattern being cut off if doing wainscoting. However, the mural is available on a smaller scale.
Some of you missed the link to The Mural Source. Please note: The Mural Source is only available to the trade at this time.
The little section you see is from the lovely Derbyshire mural from The Mural Source.
These images don't even come close to doing these gorgeous murals justice.  They really do look hand-painted.

The Virginia Mural is another favorite.
For more scenic murals, please go here.
I really like the wainscoting. The entry is only about 5′ x 7′, so I think it would be a little overwhelming to have a mural totally surrounding one as they walk in. The wainscoting helps to break it up.
Some of you aren't fond of the tile floor and prefer a wood floor. I like wood too, but it's not the look I'm going for, in this case.
This is the tile I like, again, from Chris Loves Julia. It also comes in different sizes. This is a faux tile and comes in different finishes.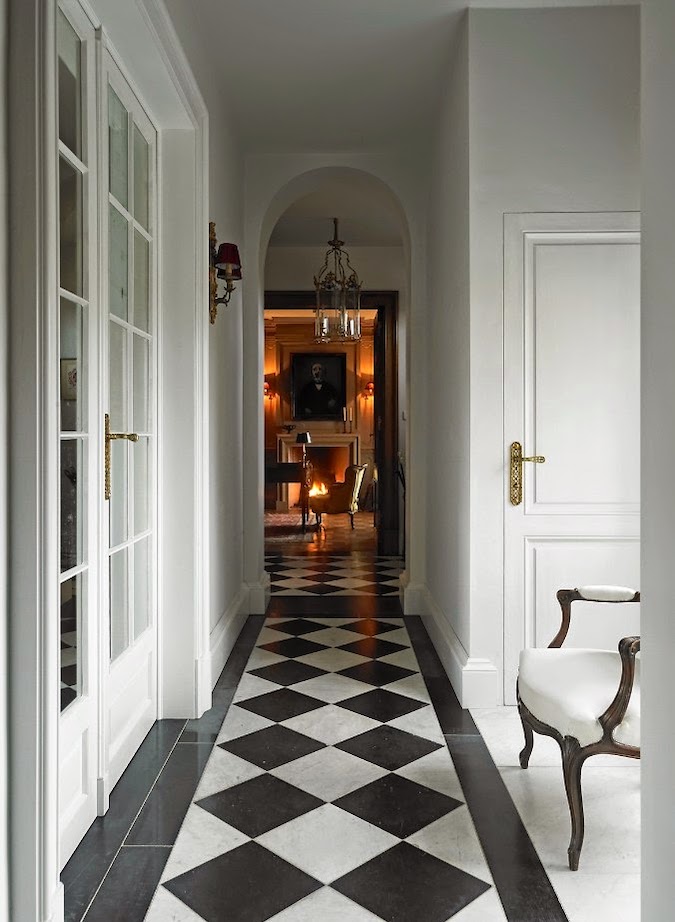 This would be an excellent scale and a lovely look for the kitchen and entry.
And, of course, my ultimate is the JK Place in Capri.
The main thing that's left is the range and refrigerator drawer wall opposite the sink.
Let's first look at my drawing, and then we can check out some inspiration photos I like.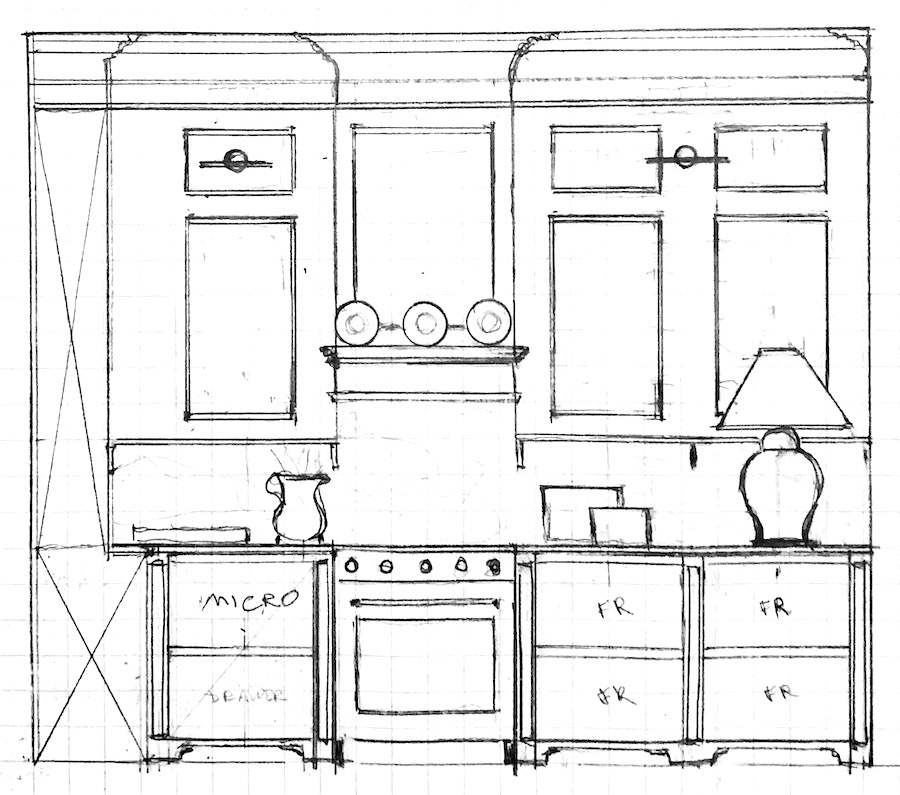 Starting with the base cabinetry.
There are three fridge drawers and one freezer drawer. To the left of the range, there's a drawer microwave and a storage drawer beneath it.
Above the counter is panel moulding similar to its opposite wall. And, here is another example of quirky kitchen elements. I felt it was better to center the panel moulding over the lower cabinet than centered on the wall.
Normally, I wouldn't accessorize a drawing to show a contractor, and I'll fix it before submitting it.
The backsplash is marble.
And again, there's a little brass shelf.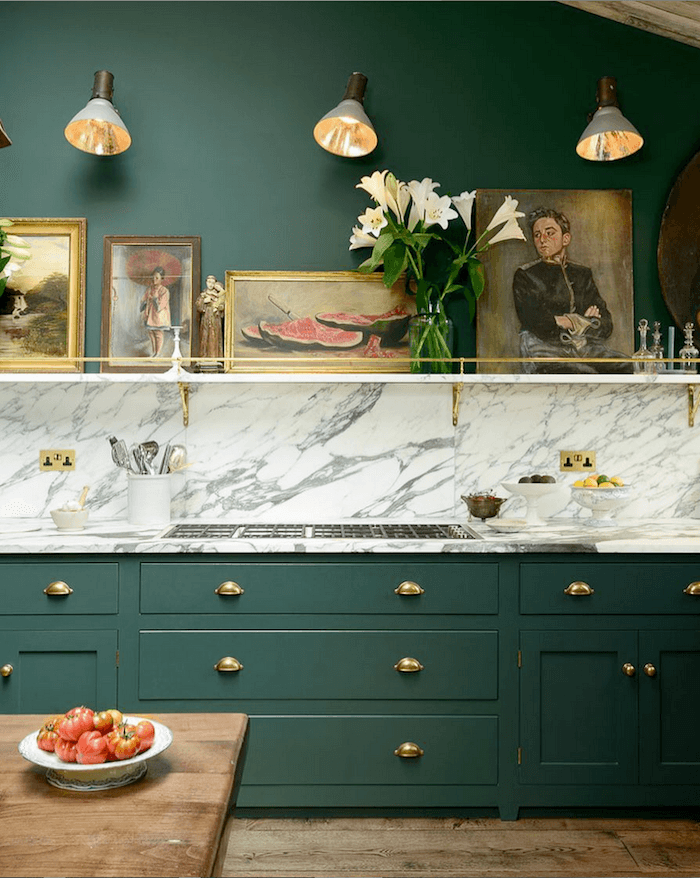 My inspiration is this shelf from DeVOL Kitchens. They used brass and marble. But, it could be brass and wood. Or even brass and glass.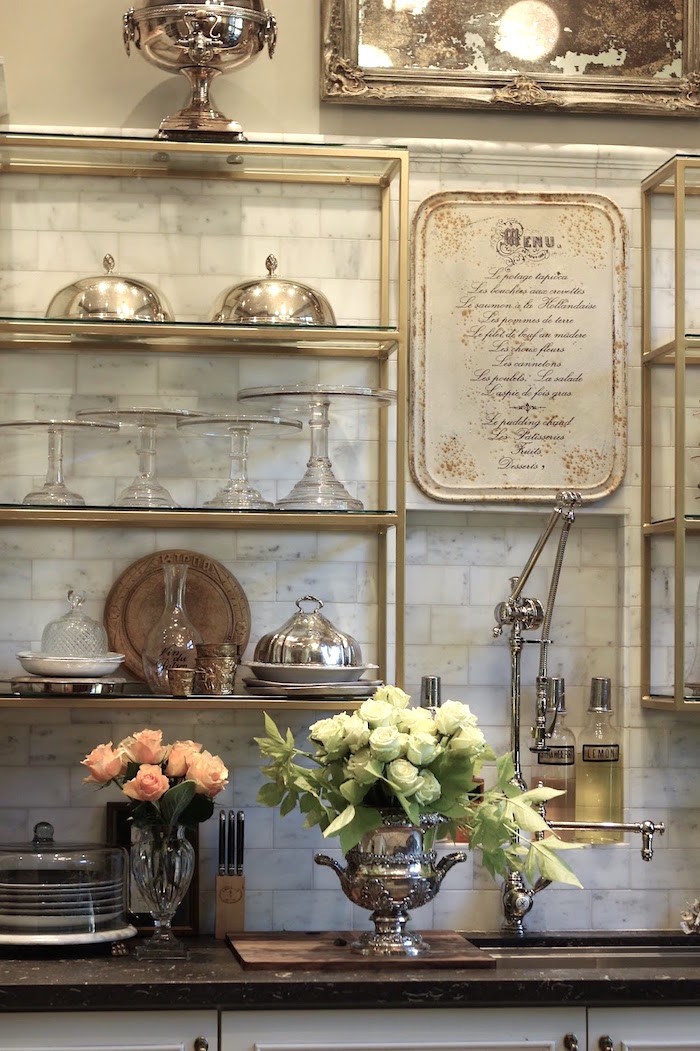 It won't be as big as this bistro shelving, but it is somewhat the elegant look I'm going for. That reminds me. I'm bringing my schematic back down. But, initially, I thought I wanted marble counters, and I still love that. However, I'm wondering if soapstone might be a better choice for me. It looks so lovely above.
Practicality aside, which do you prefer?
Soapstone or a white marble?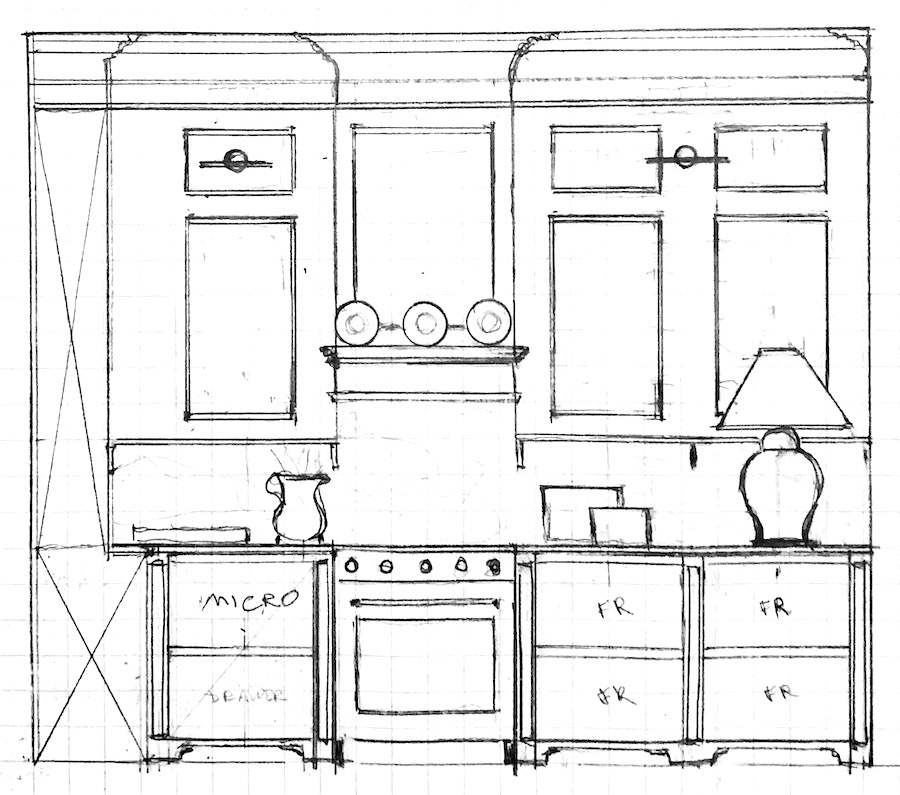 Let's bring down the range wall drawing again because I want to point out that when you walk in the front door, what you'll see is a foot or two of the kitchen on the right.
I'm not sure if I'll be able to do the furniture base with the fridge drawers. However, I have seen that kitchen element (or something similar) done before with drawers.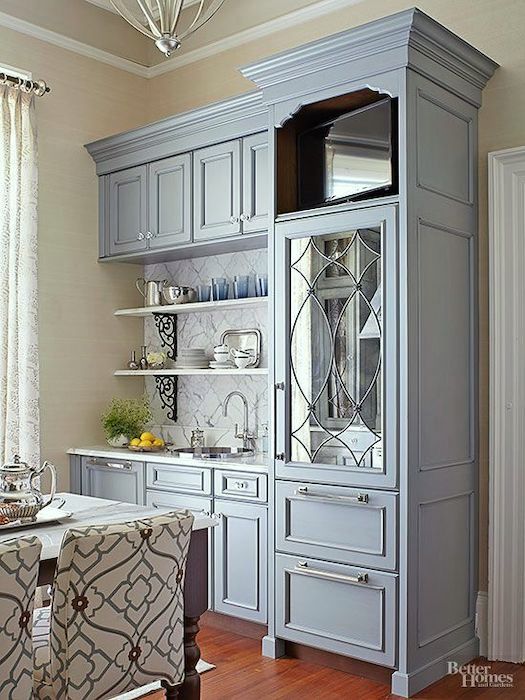 Below is some range hood inspiration.
My range hood design is similar to this pretty range hood by 11 gables.
There has been some debate whether I actually need a range hood with an induction range. However, I do like the architectural feature. I think I can get away (I hope) with a venting system that's only 12″ deep. They do make hoods that go inside an upper cabinet. It's probably not sufficient for a gas range, but with induction, it should be fine. It'll undoubtedly be better than the piece of crap I currently have.
Here's another pretty hood that appeared in Traditional Home. (may it rest in peace. The magazine, not the range hood. lol)
And finally. I'd love to copy almost exactly the crown and ceiling detail in Jean Stoffer's fantastic living room.
I love the dentil moulding, but I'm not sure if it's right for my kitchen and entry. And I would like the crown to be just a tad smaller, as well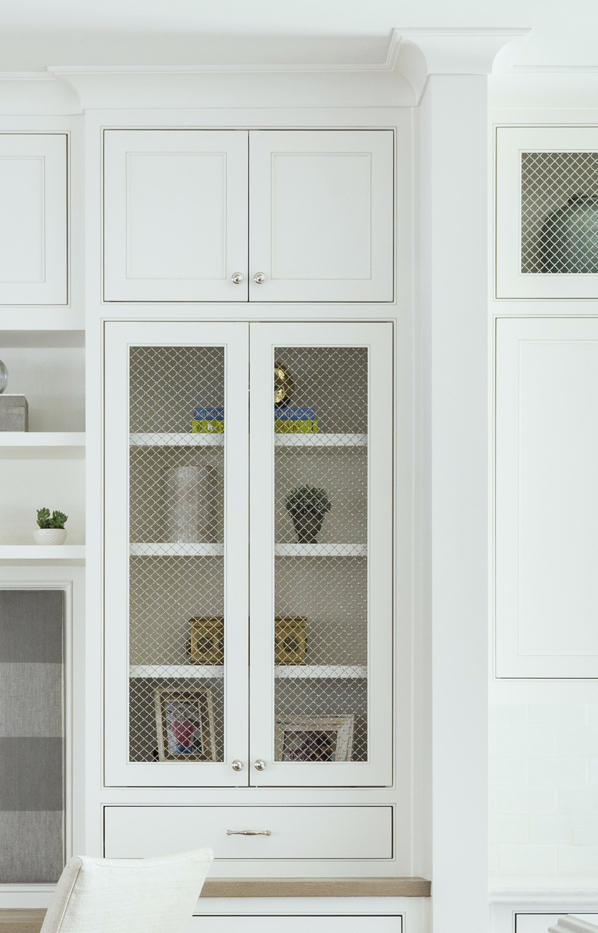 This is a lovely ceiling and crown moulding detail by Marie Flanigan.
Well, I just need to clean up some more of these kitchen elements, and then I'll be ready to submit my drawings to get a quote from the contractor.
Hopefully, I'll be able to do that this week.
My goal is to have everything done by December 1, 2022.
Eventually, I'll be focusing on other kitchen elements such as:
Well, that's it for the renovation plans for a spell.
Happy Halloween!
xo,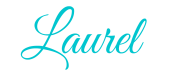 This post is dedicated to the loving memory of our dear Eileen Lonergan.
Eileen was my first mentor, who also became a dear friend. Three years ago, on 10.31, she passed away after a tough bout with breast cancer.
I think of Eileen every day.
I wouldn't be here without her. Her stamp is on every page and in so many behind-the-scenes aspects of the blog. In fact, Eileen came up with the name HOT SALES for my weekly Friday evening offering. Eileen's enormous talents included both web design as well as marketing.
Plus, her dry, matter-of-fact sense of humor had me laughing all of the time.
Eileen is sorely missed but will never be forgotten.
If interested, please read my tribute post written three years ago here.