Hi Everyone,
Before we get into the timeless & classic dining chair & table combos, just a few words.
Thank you so much for your lovely comments regarding my renovation issues. If you would like to read a brief renovation update, please go here. I know some of you are very interested, and some are not, so I'm trying to strike a good balance. Everything is set for a June 5th start date.
Anyway, Cale is here to help me pack, and I'm writing this post about the most classic dining table and chair combinations.
In only three days, we're about 90% finished. There are only some drawers and the bathroom to do.
Today's post about my favorite dining chair and table combinations is a lean toward "formal."
I put formal in quotes because I'm not a very formal person, to begin with. So, my definition of formal will be formal that's kicked back.  In addition, some of these table and chair combos could also work in more casual situations.
If you'd like to see a post devoted to some beautiful casual dining tables, please check out the post in the link.
And, this is a lovely post featuring table, chair, and counterstool combinations.
However, before we begin with the beautiful dining chair and table combos, I will go over what I recommend *not* doing.
That is… if you want a classic dining room, you'll love it forever.
If it's too late and you just bought something I don't recommend, OR, you prefer your selection to any of mine, that is always fine. In addition, there are too many variations on a theme of what I deem classic, so naturally, I won't be able to cover everything. This post is meant to be a guide only.
Even under the umbrella of classic and timeless, there's often a touch of the whimsical. That's okay.
Still, on occasion, a few of you take my recommendations personally.
Oh, please try not to. These are only my opinions. If you enjoy them and they are helpful, that's great. However, my way isn't the only way.
Still, we are talking about classic and timeless dining chairs and table combos.
Unfortunately, you may call it whatever you like, but as often mentioned, there is much furniture in the marketplace deemed to be "traditional," which is anything but traditional.
Let's begin with dining chairs.
The problem is that many chairs are too big.
Admittedly, some 18th-century dining chairs are a little too small. But, really, just a little for the average person.
What is a little too small, Laurel?
It has more to do with the seat depth and the pitch. If a chair has a seat less than 16″ and very little pitch, it's not going to be a good experience. Also, I find the absolute minimum width for a dining chair should be 18″. My perfect width is around 20″. I love backs that are around 35″ – 36″. We're going to go over this again, later on.
However, it depends on the style of the chair.
Okay, sorry, I answered your pretend question instead of showing you what not to do.

Exhibit A
It is the so-called "traditional" dining room set.
Now, before I ruffle some feathers, I'm fully aware that some of you may very well have a dining room set like this or something along this vein. And, it's fine if you bought it because
You love it, no matter what.
It was inherited
You live in Texas.  Sorry. I couldn't resist. I love you guys and know that most of you have fabulous taste and hate these just as much as I do.
However, if you missed seeing this gem in suburban Dallas, complete with 11 (give or take) condensers and a basement that looks like Filene's Basement, basement, please go here.
The post above, primarily about bloated living room furniture, is one of my favorites and honors the great 20th-century interior designers who understood classic design and proportion.
But, let's take an even closer look at this crazy thing.
I'm trying to wrap my mind around what is happening at the bottom of the hind leg.
No chair leg exists in the history of all chairkind.
Is it trying to be Queen Anne?
If so, it's Queen Anne on juice whose spending way too many hours at the gym.
As for the size of the chair.
It's 45″ tall.
The average height of an 18th-century dining chair is about 35."
Now, to be fair, some classic chairs are meant to be tall. But, this isn't one of them.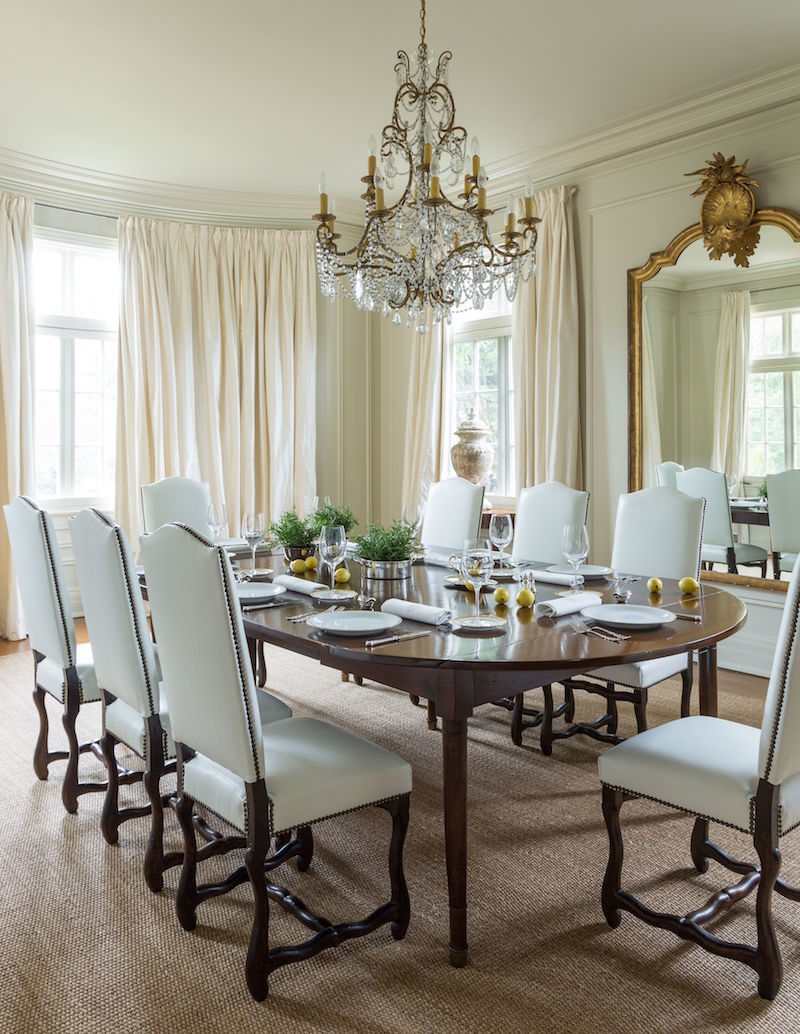 An example of a dining chair that's meant to be tall is this traditional English, maybe William and Mary style chair. This handsome dining room is by Rivers Spencer. However, this simple drop-leaf mahogany table would look great with just about any classic dining room chair.
The William and Mary style dates from about 1690 through to about 1730.

Okay, now we've seen what NOT to do, or, at least, what I think should not have been manufactured in the first place.
Let's jump into the classic dining chairs.
But first, what IS a classic chair?
A classic chair is one that's stood the test of time. It is a recognizable style from the 18th through the mid-20th century.
William and Mary (1690–1730) – walnut with high backs.
Queen Anne (1702–1760) – more delicate, curves with cabriole legs usually
Rococo (1730–1770) – ornate but more feminine than Baroque (Louis XV)
Neo-Classical/Georgian, Colonial (1750–1830) – Chippendale, Sheraton, Hepplewhite era (Louis XVI) and Gustavian
Regency (1762–1830) – Another classical style

Federal and Greek Revival occurred during these periods
Then came Victorian, Art Nouveau, Arts and Crafts, and Art Deco. For today's post, I will focus on the last half of the 18th century to around 1830 as the neo-classical period. It is "neo" or new because the original classical period belongs to the ancient Greeks and Romans.
Much of the Victorian was a reiteration of the 17th-18th century styles.
In the 18th century, there was also the Shaker movement. These are pared-down simplified chairs and tables. It is definitely a more rustic style, so we'll leave that to the side for now.
Below is a widget filled with some of my favorite timeless dining room chairs.

The beauty of these chairs and tables is that they are all pretty much mix and match. The only exception is this: I find the Chippendale-style chairs with the ribbon backs look best with pedestal tables.
The more delicate Louis XVI-style chairs look great with everything, as well as the Gustavian chairs.
And yes, you can mix painted chairs with a wood-stained table. However, I don't recall ever seeing the opposite unless the table is painted a medium to dark color. It depends on the room, colors and fabric on the chairs, too.
Now, for our dining room tables.
My favorite dining tables either have beautiful pedestals or they have tapered legs.
You might enjoy this post about some of my favorite dining tables.
The pedestal tables are English. The tapered-leg tables can also be English, French, or Swedish.
I love tapered round or square legs for chairs. But, for ribbon-back Chippendale chairs, I prefer the Parson's style square block leg.
What about the cabriole or ball and claw legs?
Sure. They're fine. I think the ball and claw are the most formal. While I appreciate it, and they are certainly timeless; I think the simpler legs are easier to mix with contemporary furnishings.
Back in the late 17th century, a parlor for someone affluent would've looked like this.
From the Metropolitan Museum of Art
Above is Thomas Jefferson's Monticello. The shield-back dining chairs are in the style of Thomas Sheraton.
Museum of Fine Arts Houston – period room- Bayou Bend – Massachusetts Room
You can read about over 80 of the most classic pieces of furniture here.
However, today's formal dining room can still have a young, non-museum style.
Above is one of my boards from the Laurel Home Paint and Palette collection.
I created these boards in 2016.
Not that 2016 is long ago, but nothing here dates this dining room.
I love this mix of tables with vintage tufted armchairs and Chinese Chippendale side chairs from Ballard Designs.
These pedestal tables, either round or rectangular, are of the neo-classical period. With no corner legs to get in the way, they allow for maximum seating. Plus, they can be made as extension tables allowing the table to become larger or smaller.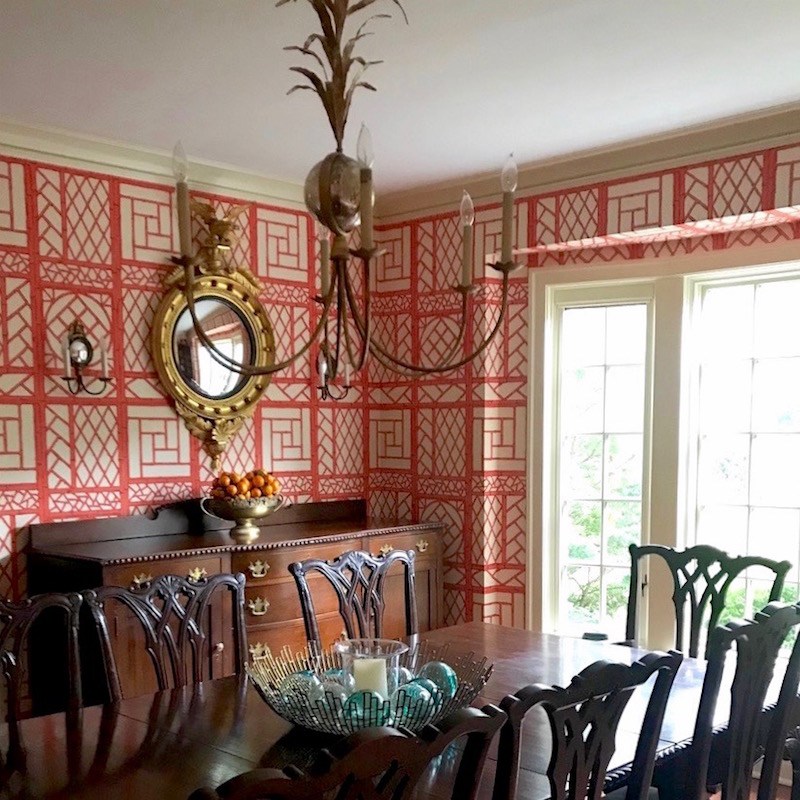 Sarah Wagner's gorgeous new-trad dining room features traditional furnishings and that gorgeous Quadrille wallpaper. Years ago, her lovely home was featured here.
What about mixing chairs?
A few years ago, I posted a post about mixing dining chairs like a pro.
You can see these cool chair combos here.
My Ideal Dining Chair Proportions
Below are average classic chair dimensions. And how a chair is measured.
Side chairs are usually 18″-23″ wide. Armchairs add a few inches.
The seat height is 16″-21″, but the average is 18-19″.
My preferred overall height depends on the style of the chair. However, for most chairs, my preferred height is from about 34″-38″
However, some side chairs are meant to be taller, like Jacobean and Queen Anne. Also, some ladderback and wing chairs can be taller than 38″.
This is only a general guide. If your chairs are a little bigger or smaller, they are probably fine.
Let's closely look at two beautiful timeless and classic dining tables.
This type of neo-classical traditional dining table goes by different names. Sometimes I see George III Banquet Table, Regency, or Sometimes Hepplewhite.
These tables look beautiful with the Louis XVI-style chairs with tapered legs and a square or oval back. You could also pair this table with a Gustavian chair. In fact, you can also find many Gustavian-painted tables in this style. They always start as a demilune table.
I prefer the style of table that doesn't have the drop-down leaves unless the table is mostly going to be extended.
Above is another classic table with a birdcage double pedestal. This is also a well-known version of this for a round table.
Above is another version of the birdcage base in this custom round extension table custom-made for my client ten years ago!
Please read about timeless furniture pieces, plus tips for getting the best deal.
Below is a widget of the types of dining tables one would find in this period. As of this writing, they are all for sale. Some, but not all, are on sale.

I trick that sometimes works to get a further discount if purchasing vintage or antique furniture online. (provided you're allowed to make an offer)
Find out who the vendor is and look up all of their offerings. You can always categorize them according to price or if they are new. So, put in that you want to classify newest to oldest.
Then, observe how far back the piece you are looking at is. If it's pretty far back, you'll know it's been hanging around for a while, and the vendor might be very happy to sell it to you for far less than their asking price.
I hope you enjoyed this post about dining chair & table combos.
This is one of my favorite posts about classic, round dining tables that extend!
And, I hope you're having a beautiful Memorial Day weekend.
Please check out the fantastic holiday HOT SALES. Melissa and I have linked to our favorite brands and have updated the widgets with many new items on sale!
xo,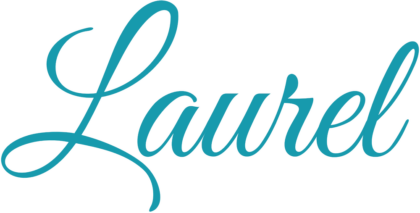 This post is dedicated to the brave men and women who gave their lives so that we may retain our God-given rights and freedoms.
All you need to do is click the link above and forget about it if you're not ready to shop now.
I will earn a small commission at no extra expense for any orders you make within 24 hours of that click. I very much appreciate your support of this website.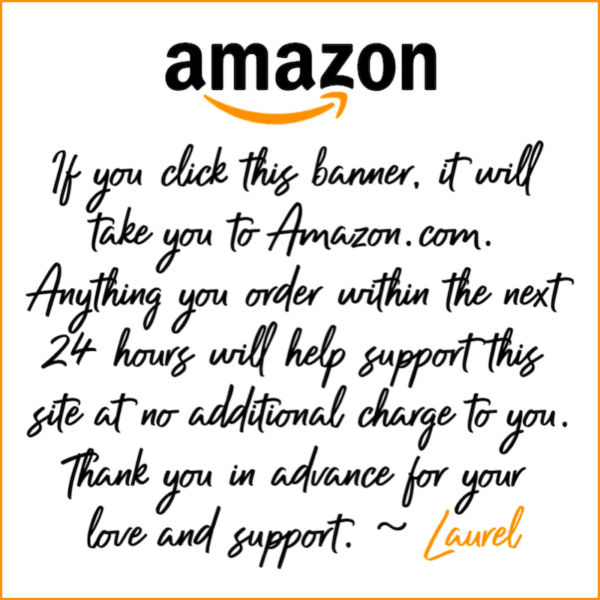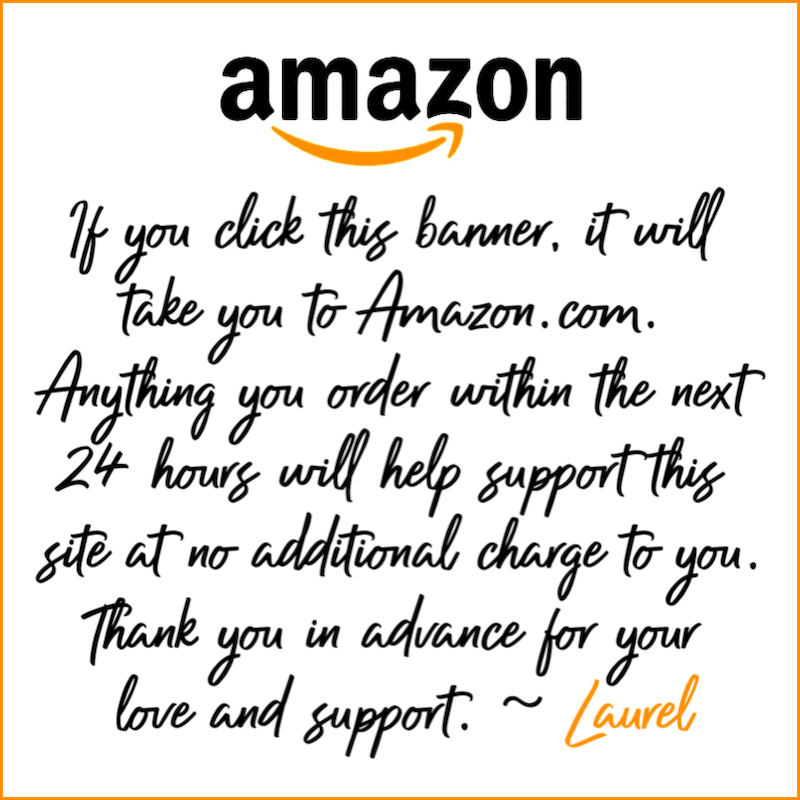 ***
Looking for the terrific Samplize peel and stick paint samples? – Please click this link to order your samples and get 10% off the entire month of May.