Hi Guys,
If you are just tuning in, this is a continuation of the post about Vicki's kitchen and the issue of moving her cooktop.
No worries. She's leaving it where it is.
As for any major change in the cabinetry. Well, this was the most interesting exercise.
I am grateful I can use Pickmonkey to make the graphics. Guys, this is such an invaluable tool for designing. Even a simple mood board is helpful.
If you've already read the post, please skim down to the new content you'll see this bright green asterisk.
*
After Sunday's post about the best white paint colors, I received a kind email from a lovely reader. However, I was a tad horrified to read about a potential and costly kitchen design mistake.
Dear Laurel,
Your post about the best white paint colors mentioned a few of my favorite whites (cloud white and simply white).
And I was waiting for you to mention one of my new favorites – Swiss Coffee  – which I think Studio McGee ( https://www.facebook.com/StudioMcGee ) uses.
But I also read that Studio McGee may mix Swiss Coffee 50/50 with a whiter white.
(Yes, I've read they lighten it, too.)
Here's my problem…
We plan to add a base cabinet to our kitchen and change our Formica countertops for a stone that will coordinate with the new white cabinet, stainless appliances, and cherry cabinets.
Since our cabinets are a custom stain from 20 years ago and have darkened over time, I think a white painted finish to blend in with the walls would be nice instead of trying to match the color.  BUT, WHICH WHITE?

I was thinking of Swiss Coffee. That is until I read your post that it can read green. Plus, it's great with dark woods but not woods with a red tone).
I've attached photos of our kitchen cabinets.  You can see more detailed photos of the cabinets here:

Can you please recommend a white that may work well?

Thank you so much
Vicki B.
Entri Ways
EntriWays.com
Yes, Vicki is a blogger! Please check out her website, here! (and follow her if you aren't already)
***
Hi Everyone,
I am trying something new. This post will be a two-parter, with the second part going out 24-36 hours later as a follow-up. That way, I can address comments or incorporate your feedback. Plus, I think it'll make life a little easier. Well, that's the hope. I'm planning on doing this with most posts. This way, they'll be a little shorter and hopefully better and more interesting all the way around.
Here's my first response:
Oh, Vicki,
What base cabinet are you referring to painting white? I think that would be a kitchen design mistake with what you have because everything else is cherry.
The yellow-orange floor color is your biggest problem, IMO. It clashes with everything else, and this palette has a lot of heat juxtaposed against a pretty cool white wall. The balance is off. However, that's a relatively easy fix.
Vicki reported back with her reasoning.
Hi Laurel
I've seen you answering readers' questions in your blog posts, so I thought I would write and see if you wanted to use my dilemma for content.  I can take it and know that I will likely not be able to perform all of the renovations you suggest. I'm just trying not to make a horrific kitchen design mistake!

The immediate issue is that we need to move our stovetop to a new wall.
I'm listening…
The stovetop is broken and has a downdraft (which is horrible), so we plan to have a new base cabinet made and put it on the (outside) wall where the (temporary) dark blue/black dresser/sideboard is currently located.
Come again? I'm sorry. Would you mind repeating that last part?
The stovetop is broken and has a downdraft (which is horrible), so we plan to have a new base cabinet made and put it on the (outside) wall where the (temporary) dark blue/black dresser/sideboard is currently located.
That's what I thought you said. Please continue.
I was considering a painted base cabinet and also painting the woodwork white in that alcove like the rest of the house.
Okay, I see the cabinet and the roosters. Where is the alcove? And, isn't it already white?
The door you see next to the refrigerator is a large walk-in pantry. I've considered painting that door or replacing it with one more interesting.
Sanded back and stained or natural floors would be wonderful, but way more of a project than we want to take on right now.  So I need to find a solution that goes with the few things that will not change:  the dark cabinets, the red oak floors, and the stainless appliances.
It is possible to darken hardwood floors without sanding down to the bare wood. These don't need to be darkened a lot, just toned down the yellow some.
Hi Vicki,
Okay, these photos make your room look much better. However, this one's beyond me.
But, but, but… do you have a professional helping you? Please say yes.
You don't have to vent to the outside. There are recirculating hoods you can get. That's what I'm doing. Venting outside is not an option for me.
It is possible to darken hardwood floors without sanding down to the bare wood. These don't need to be darkened a lot; just tone down the yellow-orange some, and I feel it will all be more harmonious.
I feel strongly that the cooktop where you plan to put it is a bad idea.
It seems like the dining area, not the kitchen.
I'm not crazy about the fridge in that location, but that one might have to stay put.
At least from what I can see, which is limited. There should be some breathing space between the fridge and the pantry door.
Is it possible to move the door 6″ over? (Probably not, but just wishful thinking)
What's in the big cabinet by the island? Could the fridge go there instead with a panel?
In addition, even if you put the cooktop in that location, painting the cabinet white doesn't make sense. If you're going to paint it, I'd make it dark blue and then paint the island the same color. But, again… I can't see enough to determine if that's the right thing to do, either.
However, all of these are great topics.
I would try to keep the new cooktop in its present location. That piece under the roosters looks nice over there.
Then, I would put my money into new counters, sink, faucet, and hunkier, more coordinated lighting. Those are the things that will help pull it together.
Anyway, I'm sorry. I can't do more to help you.
But Vicki was not satisfied because she felt she hadn't convinced me that her idea was not a colossal kitchen design mistake.
(She's right.)
Hi Laurel
I don't mean to bog you down with multiple emails. But if you're writing a post about it, I figured you could use more info…
I know this is a tough one without completely moving all the cabinets and islands around and building new ones.  But there's other updating we want to do first (rugs, couch, painting, walkways, crown molding)
We contacted 2 professionals and neither liked the idea of moving the stovetop to the other wall (not a perfect triangle!).
Okay, make that three professionals who think moving the stovetop is a kitchen design mistake.
And the other told me to come up with base cabinet and hood design ideas (but that's why I called them!). Ugh
The stovetop we want to move is on the wall behind the sink.  In addition to moving it for better exhaust, we may get a larger 36″ cooktop.  Another photo is attached. (See above)
We've gone thru all of the options:
1.  A re-circulating fan.  But decided it would stick out from the cabinet too much and not look aesthetically pleasing from the living room (open floor plan).
I think you'll barely notice it from the living room. It only comes a few inches past the upper cabinets.
2. Placing the stovetop on the island.  Adding any type of exhaust is too difficult
I concur with that one!
3.  Adding a new base cabinet would give us more counter space along a wall (which is lacking) for things like a toaster, mixer, coffee.
Why don't you make a lovely coffee station on the handsome sideboard?
So the new cabinet will go in the 12×12 alcove where the dark blue/ rooster pictures are (left of pantry door)
We plan to get new countertops and sink.
Yes, the lighting definitely needs updating.  That large round fixture was a $25 clearance item when we built the house 20 yrs ago. It was supposed to be temporary 🙂
This is incredibly common. You've been busy!
We already installed a new Brizio faucet (updated photo attached)
So, let's look at Vicki's kitchen in plan view. I don't have the precise measurements. But, this is close enough for our purposes.
As you can see from the images and photos, this is an open-plan kitchen with two areas for dining and two islands with stools.
During our sharing, I discovered that Vicki has three children in their early to mid-20s. Yes, she and her husband are finally empty nesters.
Congratulations!
Okay, let's look at Vicki's proposed kitchen plan.
Vicki, my lovely. The only good reason for putting the cooktop in this location is to vent it outside. However, you don't have to vent it outside; the placement will make you crazy. It's on top of the eating area and a football field away from the sink. I feel this is a kitchen mistake you will kick yourself later.
In addition, now that the kids have flown the nest, you feel the need for a larger cooktop?
Okay, please stay tuned for the continuation of this post.
Of course, everyone, feel free to chime in with your ideas. I've already worked it out and have other ideas, and I can't wait to show you what I did. Maybe some of you will guess. But, I'm not sure if you'll guess all of it.
*

Okay, I'm back to fix this potential kitchen design mistake!

Let's begin with my first idea.

That is to put up a little wall next to the cooktop cabinet.
This floor plan shows how it all fits in with the rest of the space. Please note. I am only guessing the measurements. I could be a foot or two off. However, this is the general layout. Those dotted lines represent beams. One exists, but the other two do not. I don't know if this will work, but I find in open plans, when there's a football field of uninterrupted ceiling, the space feels a little hollow.
So, beams do help,, and little walls help even more, while still keeping the space, open.
Okay, I do have a rendering of the view from the dining room and how the wall will look, but I can't show it to you yet.
Let's begin by looking in the opposite direction towards the living room. This board is the one I worked on the longest.
Let's start in the back. I added a simple plaster mantel which would go over the what I feel is too much black marble for the fireplace surround. It's all a little high, too. This ceiling is 104″ and I'd prefer to see another 10″ or so of wall above the fireplace.
As you can see, there are no structural changes.  Yes, I did painstakingly add in the subtle veining to the soapstone. That's some kind of crazy, but I think it looks nice. I could've changed the sink, but it's not important right now.
Floors.
*********If you wish to make your floors a deeper color than they are, the top layer of poly can be screened, and then there are products that contain stain and poly in one.  (You can read all about hardwood floors here.)
For other posts about hardwood floors and finishes, you can find these posts by going here.
I put up some simple drum shade pendant lights which I think look great. Vicki can keep her iron fixture in the dining room.
The counters are all soapstone. The rest is styling.
Oh, incidentally, lol. Vicki IS keeping the range right where it is.
Should she keep the upper cabinets? Frankly, if it were my kitchen, I'd either get rid of them, or if they are for dishes and glasses, then glass doors.
Laurel, what about the cherry finish? Don't you think it's too much wood? Isn't that another kitchen design mistake?
Hold on please. I can only type so fast. I'm getting to it.
In truth, I should've done the opposite view first. However, I was so excited about my beams. I love the way it looks!
So, last night I finally got started on the other view.
The cherry wood is lovely, but there is too much of it. And yes, the layout makes this an extra challenge.
So, let's go through the process and no fair scrolling ahead. ;];];]
These first ones are very rough. But, there's enough for me to tell if they are working or not.
Vicki says her refrigerator is at least 36″. I'm presuming they have another fridge, maybe in the basement? By the way, Vicki is a fell0w Masshole, we call ourselves when we're being cheeky. (No pun intended. haha)
Your'e right. There is way too much wood, and not enough lighting that's warm and lovely.
I created coordinating mirrored and black cabinets for the fridge and pantry.
I'm not that clever. Here they are! Beautiful work by interior designer, Marika Meyer. Gorgeous portfolio and website too!
Why the red cabinet? With all of the rusty brown wood on one side, and virtually no color on the other, it feels a little disjointed. I like the red and think it helps, but I do believe I can do better.

No. It's just too heavy. But, yes, you can paint only this part of the room.

This image is on Vicki's website. It is the front entry which is on the other side of the dining table. But, yonder looks like an office with deep teal walls. This all looks terrific. And the floor looks completely different! Her home is already very lovely!
Let's keep going.
It was at this point that I knew the black was wrong and I needed to see some painted white cabinetry.
Above is a beautiful inspiration image from Roughan Interiors.

Well, I gave it the "ol college try." I feel quite strongly that this is definitely the right direction. However, I do think it could be even better; there are a few more to see, so you can see my process.
I think we need hunkier lighting. So, I grabbed my favorite Lantern from Ballard Designs. I also tried a lighter counter.
Okay, I don't think the dark blue (Gentleman's Gray is working here.) It's not bad, but I think maybe we need to go back to the white walls now.

This is starting to look very elegant, but not too formal. Ack, I'm not crazy about the buffet at this point.
I substituted a more classic Louis XVI style painted sideboard. Much better. We're almost there! And, yes, I know a part of the faucet is missing.
Okay, I have two final iterations, and I love them both.

Yes, I painted the door a soft black. Please notice how much better it looks not shoved into the fridge.
There are french doors in the dining area and I'd paint those black, too.
I agree about the seating areas that many of you pointed out.
So, I did make the sink island without stools. I do like the idea of storage in place of the overhang. I would love to 86 those back upper cabinets, next to the ovens, if possible. I'd love to get rid of the cooktop cabinets too. But, if she can do some beautiful glass doors, that would be fantastic.

I also love this version with the Melchior D'Hondecoetter repro.
So, could she do a lighter marble for the island, and soapstone for the white cabinets. Yes!
What about the island we only see a sliver of? I think you could go either way. I would probably paint it white, but the cherry looks lovely, too.
This is reminding me of the beautiful kitchen remodel with the painted white cabinets.
Now, for the new wall. Let's bring down the first image looking into the living room.

And for the opposite view.
Sorry, I'll have that for you on Wednesday and you can come back and look at it.
Thank you so much for all of your amazing responses!
xo,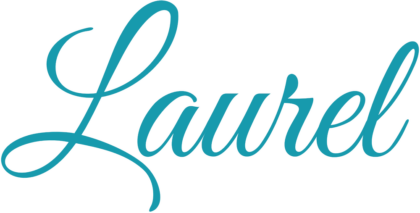 +
***

Are you planning on doing some shopping on Amazon sometime soon?

All you need to do is click this link and forget about it if you're not ready to shop now.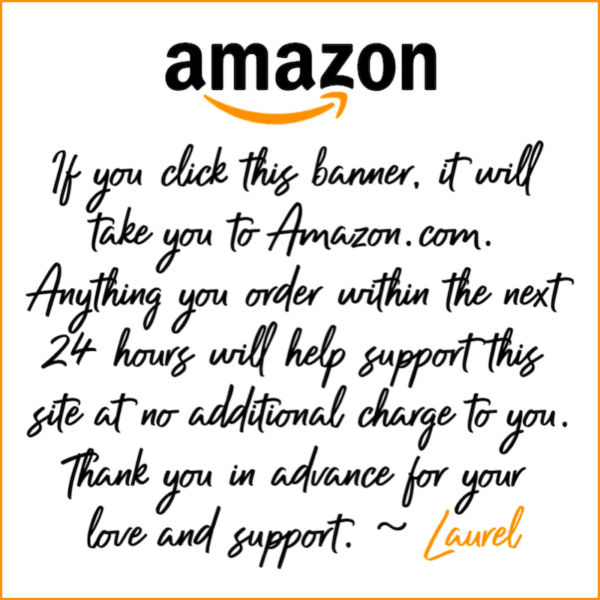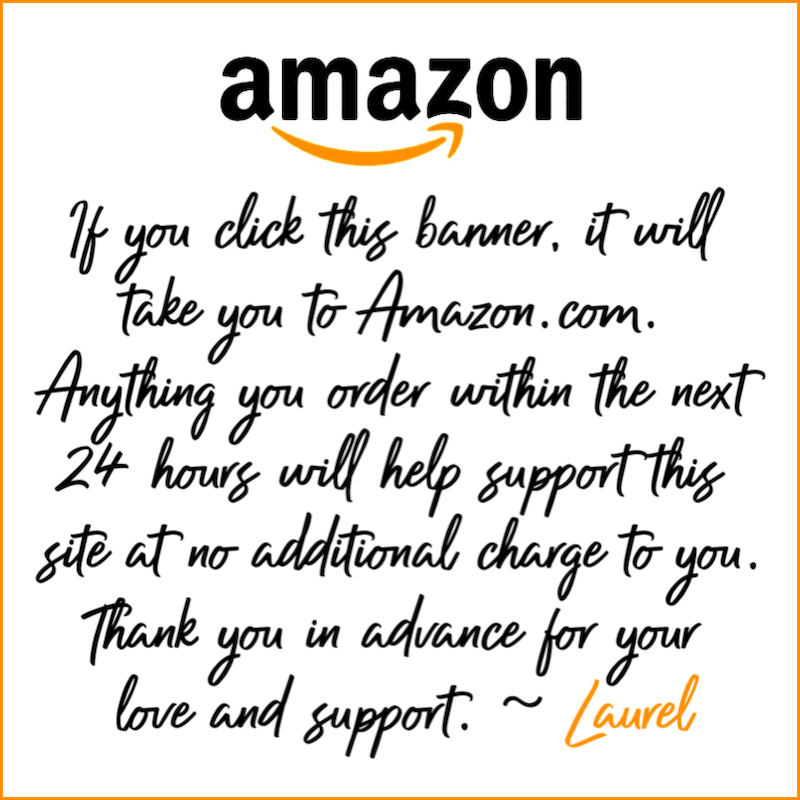 I will earn a small commission at no extra expense for any orders you make within 24 hours of that click. I very much appreciate your support of this website.