There have been some requests for a post about scale.
It's a pretty large topic but for today let's focus on the living room furniture.
Here are some things I hear.

It's so tricky. My living room is big. I need bigger furniture, right?
My room is small so I need smaller furniture, right?
But, we're really big people and the furniture is going to be uncomfortable if it's too small, right?
And not necessarily in that order. :]
Why, no, nope and not a chance, Laurel?
Fair enough. Let me ask you this.
When you walk into a large room do you put on BIGGER CLOTHES and smaller clothes when you go into a small room?
Oh stop looking at me like I just let out a big noxious onion fart. (which is precisely why I don't eat onions)
Well, it's the same with the furniture in the room be it large or small.
It's very simple.
THE LIVING ROOM FURNITURE IS FOR YOU,  NOT THE ROOM.
I'll be right back. I'm going to go crab a cup o' jo while you mull that over…
Alright, I'm back.
How are we doing?
Okay, Laurel, I guess that makes sense in a way but isn't smaller furniture going to look dumb and dinky in a really big

room?
no.
Of course, you may need more of it, but no, it will not look dinky unless it's a bad layout or something. We've been through this issue before with a lot of the overscale furniture still so prevalent in the market place.
Oh man. Where is Elsie de Wolfe when we really need her? And Billy Baldwin. Someone asked me who is Billy Baldwin? And Billy Haines!
And Albert Hadley, the baby of the bunch, but one of the greatest designers that has ever lived.
These decorators who are amongst the greatest of the 20th century got it. They understood scale to perfection and for us to understand, we need to follow their example. (aka: steal it)
Okay, I'm going to stop blabbing and start showing you exactly what I mean.
photo taken 1969 by Michael Mundy via The Devoted Classicist
A grand living room designed by Albert Hadley for  Mrs. Nancy (Princess) Pyne back in the early 1960's.
Sorry to interrupt myself but hmmm… isn't this looking familiar?
Not in color of course, but did Mr. Randolph steal Mr. Hadley's idea? Well, I bloody well hope so because it needs to be done over and over and over! And also, Mr. Randolph usually does bare floors. Birds of a feather for sure.
image above and below via Rustic Chic and great post as well!
Above, Mrs. Pyne in her tres chic living room circa 1965

Can I tell you how much I love this room?
And tell me does it look even remotely dated? (old photography aside)
THAT CHAIR! THAT STOOL!!! THAT CHINTZ!!!
Geez, Laurel, calm down!
NO, I will not calm down!
I'm just warming up. :]
Below is a far smaller living room also decorated by Albert Hadley a few years ago.
House Beautiful
But wait. Isn't that the same stool?
And isn't that the same chintz, albeit a little discolored?
Well, yes… it is and it's the coolest story ever. Mrs. Pyne wanting to down-size SWITCHED homes with John Dransfield and Geoffrey Ross of the Dransfield and Ross brand. I think I had already read that somewhere but it didn't sink in until now. She still pals around with them, and comes to visit the grand Cherryfields.
And here is what the immensely talented duo did with it.
I'm sure that Mr. Hadley and Mrs. Pyne approve.
Back to that gorgeous chintz that is somehow modern and traditional at the same time. It does look familiar, but does it still exist?
Yes, it does, but F. Schumacher DID stop making it quite a while back I gather. Then, a few years ago, they decided to bring it back. Problem is… they no longer had the pattern. So, with the help of Mrs. Pyne who, thank God saved some scraps of fabric, and the old photos, they were able to resurrect it.
And here is the Pyne Hollyhock Chintz, now appropriately named after Mrs. P in the charcoal colorway. For more information, you will enjoy this charming post on Lacquered Life
You may recall that I featured another color-way in this post. Total coincidence. But beauty is beauty. I adore this sophisticated floral.
Albert Hadley is greatly missed. I don't know if he was ahead of his time or if it's just taken the rest of us this much time to catch up.
I love that.
photo: Gregory Mellor via Adeeni Design Group (lots of other gorgeous Albert Hadley rooms too)
Another large-scale room with human-scaled furniture. Even the black leather chesterfield is in perfect scale with the rest of the furnishings. The painting is large and the drapes are long and luxurious, but the actual upholstery remains pretty much the same size.
One more 20th century designer who also designed custom living room furniture is the aforementioned William (Billy) Baldwin.
Billy was the darling decorator of socialites. One of his famous clients in that class were William and Babe Paley. As a matter of fact, he named his Lawson-arm sofa and chair "Paley" after them.
Above a Paley sofa in what I believe is from Billy's own home.
These rooms make my heart beat faster.
So, then. Here's the question.
How did our living room furniture go from this?
human scaled Paley sofa by Billy Baldwin (and still manufactured here.)
to this monstrosity?
I guess you're supposed to crawl into it? Really? Mrs. Pyne too? I don't think that ladies of her breeding crawl. She will require air-lifting in order to recline.
What the hell happened?
Here's what I think.
As a society we've been long overly bloated, overly-consumptive. Right?
For example:
1960's Ford Mustang
2016 Ford Excursion (purchased for a family of three)
1950's hamburger – a whopping 15 cents!
2016 whopper of a heart attack on a plate
(sorry, I realize that this is inappropriate and disgusting)
1960's slim family (raise your hand if Dad wore a tie to dinner) – Remember when we could eat all the carbs we wanted and didn't put on an ounce? hmmmm… hmmmm…
2016 family who's always on a "diet."
Honey, does this sofa make me look fat?
Is bigger really better?
Scale? I think the architect (if there was one) must've been a fan of the movie Alien judging from the chimney. No?
Oh gawd.
NO, I will not calm down.
I am on a mission.
And that mission is to try to further the cause of HUMAN-SCALE LIVING ROOM FURNITURE.
…to be continued because there are many designers who ARE creating beautiful designs in the manner of the old masters…
xo,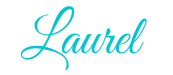 Save
Save
Save
Save
Save
Save
Save
Save
Save