Hi Everyone,
So many people have reached out to me today during the nor'easter blizzard 2022 to kindly inquire:
1. Are you okay?
2. Do you have power?
3. And, do you have enough to eat?
1. Yes
2. Thank God, yes!
3. Ummm… yes.
You know. I daresay that most Americans have enough food in their homes at any given time to sustain them for at least a month if necessary.
And yet, the first thing to go from the supermarket shelves is the bread and milk when there's an impending storm. Right?
It reminds me of when Covid first hit in March 2020, and there wasn't a roll of toilet paper to be found anywhere.
However, those of us who've lived in the northeastern United States are used to storms that are colloquially called Nor'easters. Or, as I heard Stephen Colbert say once:
"
a storm so powerful that it knocks out all of the available Ts and Hs."
haha
The name comes from a powerful low-pressure cyclone blowing from the northeast.
And what is it that we have northeast of us? Yes, a bigass frigid body of water. So, if it's above freezing temps, we get a lot of wind and soaking rain. But, if it's cold enough, we sometimes get a heap load of snow.
However, in recent years, most of the storms have stayed far enough off the coast so that the snow is minimal.
Well, not today. We got a good hammering with near white-out conditions for most of the day. As of 9:30 PM, the east coast of Massachusetts has had from 20″ to over 30″ of fine powdery snow. Boston Logan Airport has reported 23.5″.
The above photo was taken this afternoon around 1:00 PM out my living room window.
So, how do Bostonians handle the nor'easter blizzard 2022? Well, I'll get to that in a sec.
But, first, I need to share some updates on the Boston Public Garden Ducklings. I pass them by at least once or twice a week and have become quite fond of them and enchanted by their ever-changing wardrobe.
You may recall seeing the darling bronze ducklings in my Christmas post. 
Well, a few weeks ago, I snapped them, making quite the statement.

This was about three weeks ago on a freeeeezing day before my tech gloves arrived. But I wanted to take it for my sister Holly, a vegan.
Recently, the ducklings have been wearing Boston Bruins uniforms. For those that don't know, that's our local professional ice hockey team.
However, yesterday, on my way to my Friday morning coffee group, I couldn't help but notice the adorable new outfits the ducklings were sporting.
The mama duck is quite the character and apparent role model for her offspring.
From this view, you can see the northern border of the public garden, which is Beacon Street and the beginning of Beacon Hill. The mid-rise red brick building is where Charles Street begins.
Charles street also runs between the public garden and the Boston Common, as you can see below.
But, I just can't enough of these little guys. Are they the cutest, or what?
Frankly, though, I was somewhat concerned for their welfare because of the impending nor'easter blizzard 2022.
First of all, I was afraid their fine coats would get wrecked. In addition, although absolutely darling, they aren't really terribly warm coats.
Okay, okay, please calm down. I do know that ducks don't need coats to stay warm. But still.
So, today, on my way to Beacon Hill, I was walking through the garden with my new friend Jayne when we both broke out in raucous laughter. Yes, we were walking in the snow, but the blizzard conditions had subsided by 4:40, just before sunset. Well, the sun that was hidden by the thick cloud cover.
Here's why we were laughing.
Some of the ducklings were totally buried! And yes, they are currently butt buck naked! (yes, variation on naked. Kind Cynthia informed me of my malapropism regarding "butt" instead of "buck." Live and learn!)
However, this one appears to be gasping for air! That's why we were laughing so hard.
Of course, their fine coats were removed before the big nor'easter blizzard 2022. That most likely happened in the late afternoon on the 28th.
So, where were Jayne and I going during one of the worst storms to hit Boston in years?
Well, we were going to Beacon Hill to meet our good friends for drinks and dinner!
Yes, indeed, and we weren't the only ones who were enjoying the evening despite the disagreeable weather. Fortunately, there were very few cars on the road. There are thousands within an easy walk of Beacon Hill and Back Bay.
Here we are at a new restaurant on Mount Vernon Street called 1928 Beacon Hill. We all enjoyed the sophisticated, eclectic decor, as well as our drinks and dinner.
The image is courtesy of Wendy Oleksiak's Instagram, which is super beautiful. Wendy is a native Bostonian and a crackerjack realtor throughout the entire greater Boston area. She's in the middle with the black and white scarf.
Are we not worried about catching Covid?
Yes, we are. However, all of us have been triple vaxxed and mask-up in public. I feel it's a balancing act between being mindful and still having a life.
BTW, my darling son, the one in the middle of the Caribbean, on a 40-foot sailboat, got Covid a few days ago. However, thankfully, it's been relatively mild. (Yes, he's triple vaxxed.) He's having a wonderful time and says he's in paradise.
Well, I feel that way, too, even though it's a lot colder right now than I prefer.
Although, my new winter coat is a Godsend! Everything about it is perfect, including the hood.
I just read the other reviews and the snaps do NOT let the cold air in! No part of the coat is tight on me. I got a size six which is my normal size in a coat. Everything else, I usually wear a 4. There is plenty of room in the shoulders. And, my new phone which is the big I-phone 13 did fit in the pocket.
The hood is AMAZING! I can't stand it when they don't stay on. This one, even in the wind, stays put. Plus, it kept my head nice and toasty.
After dinner, I walked back to Back Bay with Jayne and Cheryl, who organized this meetup.

Jayne took this photo of Cheryl and me walking down the middle of deserted Charles Street.  It's an incredible feeling being in a normally bustling big city on a Saturday night with hardly another soul in sight.
I'm no longer the "new girl" as Cheryl and Jayne moved here very recently, but both had lived here before, I believe. I live between the two, so Cheryl kindly invited us into her charming rental apartment for a drink and some yummy chocolate, raspberry banana bread– and a roaring fire in her lovely fireplace.
Of course, I had to leave before I was ready because I needed to finish this post.
Alas, my new tech gloves are "in the shop." Why? They were shipped with the security thingy still on.
However, my Adirondack mittens are so incredibly warm that taking my hands out for a couple of minutes wasn't so bad. So, I took some photos of the snow for y'all to see.
The Commonwealth Ave Mall and row houses in the snow shortly after it stopped.
Above and below is the Comm Ave Mall. The gorgeous lights will be up for another ten weeks.
Above and below the Comm Ave Mall @ Berkley Street around 8:45 PM January 29, 2022.
Someone asked if the sidewalks were plowed. Most had been plowed at some point, but not all of them. And no sidewalks were totally clear of the snow.
Outside my front door. Remember the scene the night I moved?
The move on December 21, 2020, was five days after the last big snowstorm of December 16, 2020.
Then, 13+ months later, I heard a familiar sound barreling down the street.
Yes, the "evil snowplow man!" lol.
Well, it's a necessary evil to put down salt and dirt that subsequently creates "snirt."  However, the snirt helps prevent the deadly black ice, thus helping to keep people safe.
For more on "snirt," if you're not familiar, this is one of my favorite posts ever.
So, yes, I am fine, and I hope all of you are as well!
I have to say this is when I'm super glad that I don't have to deal with a car outside.
Wendy sent me this short video that shows how some Bostonians get around in a blizzard. You must see it!
In closing, thank you again for your well-wishes; Hopefully, you are fairing well with the intense nor'easter blizzard of 2022, as well.
xo,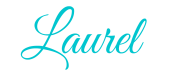 PS: Please check out the newly updated HOT SALES!
One AHHHMAZING sale is ending today, January 30. There are some fantastic deals on great items, not the end-of-season duds. Also, there are a lot of new items in the clothing widget. You can access that directly here.