Hi Everyone!
Wow!  Thank you so much to so many of you who took the time to give such awesome advice about my kitchen. So much Interior Design Inspiration!
I can't tell you how helpful it's been.
And, I think there are lessons to be learned for all of us going through a kitchen remodel or any home renovation, for that matter.
I think the first piece of business not to spin wheels endlessly is to get a couple of contractors who know what they're talking about, just to see what's possible. So, I really need to do that. The one I called who said he would call on Monday, did not. Poor guy. I can only presume that he's in a coma at Mass General. Hope he gets better soon!
I am planning on making more calls tomorrow. Pinky Promise!
For today, I want to share more inspiration and also address some of the comments to explain my thinking.
Some of you mentioned that the plumbing stack might prohibit the moving of the appliances or kitchen sink.
That is a great point. And, while I tried to find out for sure, I haven't heard back yet. Still, there are a few things I do know.
If this were a regular apartment building like my old one with identical apartments, one on top of the other, then yes, the plumbing stack will most likely dictate where one can put things. But, my apartment being a duplex is a completely different layout from the three apartments above me that are each one entire floor from front to back.
Still, I took a look at the floor plans (both floors) for mine and the front duplex apartment.
And, while I don't have a floor plan of the three floors above me. Based on old real estate photos, I know that the kitchen on both the 2nd and 3rd floors is nowhere near mine. My kitchen butts up against the building to the right of us. Except for the front duplex, butt up against the building to the left of us.
Also, my bathroom downstairs doesn't line up with any of the plumbing in my kitchen or the plumbing in my upstairs bathroom. The drains are on perpendicular walls and several feet apart. I am damned lucky that they "stole" space for my kitchen so that it's not impinging on the living room. In fact, the kitchen extends about eight feet past the downstairs bathroom.
Above is a diagram I made by superimposing the upstairs over the lower level. To make sure where everything is, I faded the top floor and then, when I was through, put it back to normal. The pale blue area is the entire downstairs, including bedroom closets and bathroom. The darker blue is the downstairs bathroom.
The red is the kitchen, and the pink is the upstairs bathroom. I did not color in the entry, small hall outside the upstairs bath, or second bedroom/den.
The thick black lines are the upstairs wet walls. And the downstairs wet wall is bright yellow, so you can clearly see that there are separate plumbing lines.
The kitchens for the upstairs apartments are on adjacent to the building stairwell. They are all small galley kitchens like mine.
Based on all of this, I don't think moving the sink over two feet will be a big issue.
Of course, I could be wrong about that. I'm not a plumber. Lol So, where does that leave me with the kitchen remodel?
I have decided not to do the interior windows. Besides losing 4 inches of valuable space, it'll be exceedingly expensive. The mirror idea is still on the table. Do not worry. The mirror will be very lightly antiqued if I do it.
Above is one idea for the sink wall with a paneled mirror wall. Source unknown.
Yes, I've decided to nix the idea of the pantry in the back of the kitchen. Many of you were horrified that I had put the dishwasher on the other side of the little wall. The wall is really a separation of the spaces and maybe sticks out an inch, if at all. So, the dishwasher would only be four inches further away than if it was right next to the sink.
Oh, I had an image of what this would look like, but it has vanished. Oh well.
But, still, it's tight and a little awkward. I agree.
The fridge, even more so. This was a case of form not following function. Talk is cheap. And, please forgive the door swing issue. I could hardly see straight by that point.
In the meantime, as I said, some mirrors in the kitchen would be awesome.
The most logical place would be on the back wall to reflect the light from the windows about 37 feet away. If you don't already have the post from Sunday open, you can follow along by going here.
A designer whose work I forgot about until one of you reminded me is Kelly Giesen. She's exceedingly creative and clever in her design work in New York City. The above apartment was in House Beautiful several years ago. Many of you probably remember this charming jewel-box of an apartment Kelly designed.
Above are some mirrored cabinet doors. Kelly is the queen of tastefully excecuted mirrors.
More mirrors. I'd love to have my French doors mirrored in the living room. You can see my design here. I love Kelly's design too.
Above is one last Kelly Giesen image. How chic is that range? And ahem. Look, what isn't there? Right. No hood. There is a window that is not really oval on the outside. I read that she almost covered it up.
Please follow Kelly on Instagram.
There's an endless amount of interior design inspiration out there. I find when I'm stuck, or things just aren't coming together is this:
Go and change ONE thing. And, usually, it's a resistance point. It's something that one thinks they need to have.
It's like some of you think you NEED to have lots and lots of upper cabinets over your counters. And, yes, in a small kitchen, it's sometimes not easy to forgo them entirely. And, I'm not saying I hate them.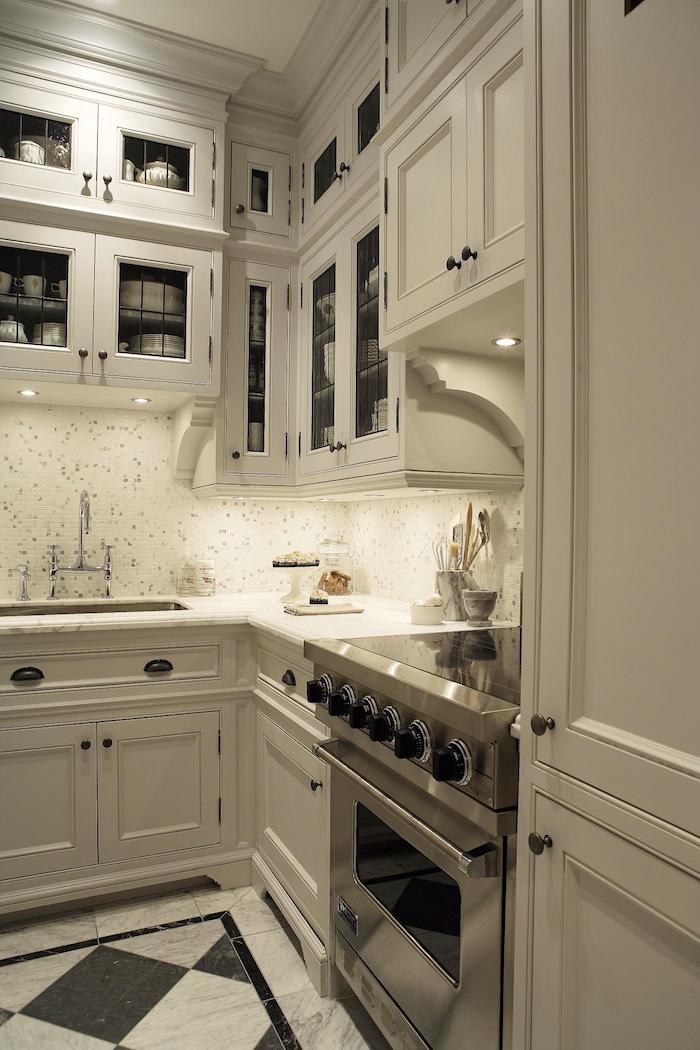 Canadian interior designer Philip Mitchell's galley kitchen is to die for. And, it's amazing all that he fit in here. The only thing bugging me a little, is I prefer not to have wood cabinetry butting up against the range top. It could be a hazard, especially the way I cook. Haha, At the very least, I predict a fair amount of scorching. I think this is actually an air-conditioning duct as that looks to be a vent at the top. So, my guess is that there was no choice.
Philip is incredibly talented! Please follow his Instagram here.
Okay, I know that a big issue for a lot of you is having enough storage.
And, I do understand that.
But, please understand that since my kitchen is equipped like a 22-year-old man's first apartment, I'll be fine. And, no, unfortunately, I'm not joking. Apparently, I was born about 200 years too late. In any case, there are plans to redo the entry closet.
Plus, I am exploring more cabinetry as an option. Of course, more cabinets also equals more money.
But yes, I do have a resistance point, and it's one that several of you mentioned last fall and again on Sunday and Monday. Only while you were telling me, this time, I started thinking the same thing.
It's that awkward center wall dividing the entrance from the kitchen.
You can see it above on the left.
There it is with a mirror when I was first looking at the apartment last September.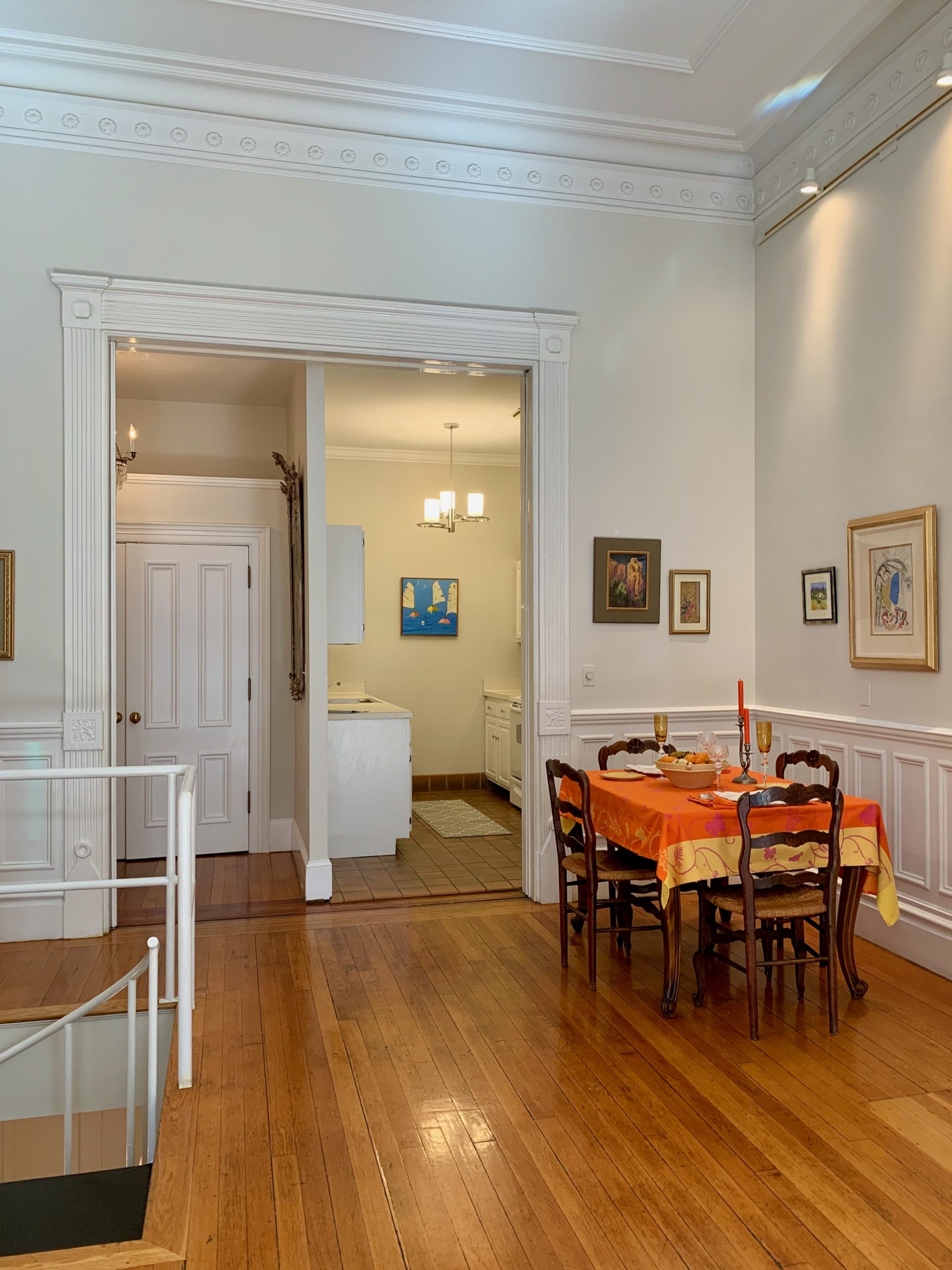 There we go with a better view from the living room. That gives a better perspective. And, no, that is not my dining table, either. My dining area is by the windows.
And no, the funky wall is not a load-bearing wall. The space where the entry and kitchen currently are was originally a reception area between the main parlor (now the front duplex) and formal dining room. The latter is what is now my living room.
Of course, there was no wall there for decades, and no kitchen, either.
My original resistance to removing the wall was because I felt very strongly that I don't want to open the front door and feel like I'm walking into the kitchen.
I still feel that way as I don't want to see the kitchen upon entering the apartment. Nothing screams APARTMENT more than opening up the door with the kitchen dead ahead.
Remember this place that I completely reconfigured a few months ago?
By the way, as I said earlier, I have decided that I do need the closet in the entryway, but not the way it is. More about that another day.
So, where does this leave me?
I am back to the drawing board and also revisiting some interior design inspiration. One source I should've linked to is this post about galley kitchens.  And, this post about small kitchens.  There's lots of terrific inspiration in both of them.
I was going to post an updated design. But, I'm going to hold off on that so that my drawings will look presentable and be more clear, too.
However, I've done two new schematics so you can see how your interior design inspiration and ideas have motivated me!
As you'll see, I have removed about half of the wall as seen from the front door. (please scroll back up to see.)
The deeper blue is for the cabinets that go up to the ceiling. The pale blue is for the counters. The black represents the walls.

The above is based on the original image I created. (below)

This is mostly for the back wall and not necessarily what the cabinets will look like in terms of door style. Although I do love those doors, I'm not sure that they are the right style for my place.
The above will make many of you very happy as I have upper cabinets around the entire perimeter.
I am not ruling them out.
But, my main point in showing you these two schematics is to point out how I removed about 27″ of the wall instead of extending it out to meet the opening.
I really do not want to change the opening. I mean, sure, if I could just wave my magic wand and poof, it would be done. However, it's just one of those quirky old house things. In fact, the right wall is actually 5 inches longer than the left wall. I can't figure it out. The wainscoting doesn't match either.
Could I take more of the center wall down?
Good question. Yes, I could, but I'm definitely not doing that. I still want some separation between kitchen and entry. This makes sense to me and will also look better from the living room, I think.
Ugh. I still haven't decided about the floors. I love them all; super shiny and super dark. And, I also love matte, chalky whitewashed. I could even be talked into keeping them as is. They are quite beat up and interesting. The wood is far from perfect.
Some people would just change all of them. I definitely want to have the kitchen floor flush with the living room, not raised as it is. And, I would prefer the same thing for the den.
Well, as my darling mom always said. "All it takes is money." haha.
Thanks again, everyone. I so appreciate your taking the time to offer suggestions and interior design inspiration. Of course, I can't do all of them. But, I am listening. And, the beauty is there are dozens of ways one could go with this kitchen and they all would be wonderful. Although, sometimes, having too much choice is the biggest problem of all.
xo,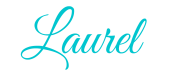 PS: Please check out the newly updated HOT SALES!