Dear Laurel,
My wife and I are recent transplants from New Orleans to the Pacific Northwest. We got a great deal on our new house and while the view is beyond belief, the house sucks.
I mean – IT SUCKS!!!
It was built in the 60's and unfortunately, any 'muckdates' were on the cheap and tacky— including a master bath ensuite with NO separation or privacy. And believe me, when I tell you it is not in a cool way, but just plain weird.
We're casual folks who met a little later in life and have two school-age children.
I read that you're not doing consultations anymore, but am hoping you will somehow reconsider this one time?
My wife, J adores your work.
Thank you for your time and consideration,
J & S
*********
Hey, everyone. J & S are a real couple and this is a real home.
And it's a big bloody mess too.
I told them that I was not doing any paid consultations, but if it was okay, would like to feature this on the blog so that others can see what's possible and learn from it.
I am planning on doing this now and then. Please know that if you send me your situation, I may feature it. So please don't send it to me if you're not prepared for that. And also know that because of the number of submissions,  I may not be able to post it. It's not personal at all. I will respond if I have questions and/or it's a good fit for the blog.
I chose to take on J & S' home because it's an open floor-plan which is very common these days. But it is an open floor plan that is a little too open, IMO and there is too much wasted space and other oddities.
In addition, there is as Sam said, a tremendous amount of fugly and we are going to get rid of all of it.
However, there is a lot of potential here and that is why I took on this challenge.
And then, there's the view.
A sweeping panoramic view of the Pacific Ocean – that takes one's breath away.
We need an interior living space that will complement that gorgeousness, not impinge on it.
First, I want to show you a few shots of the lovely home that J & S left behind in NOLA.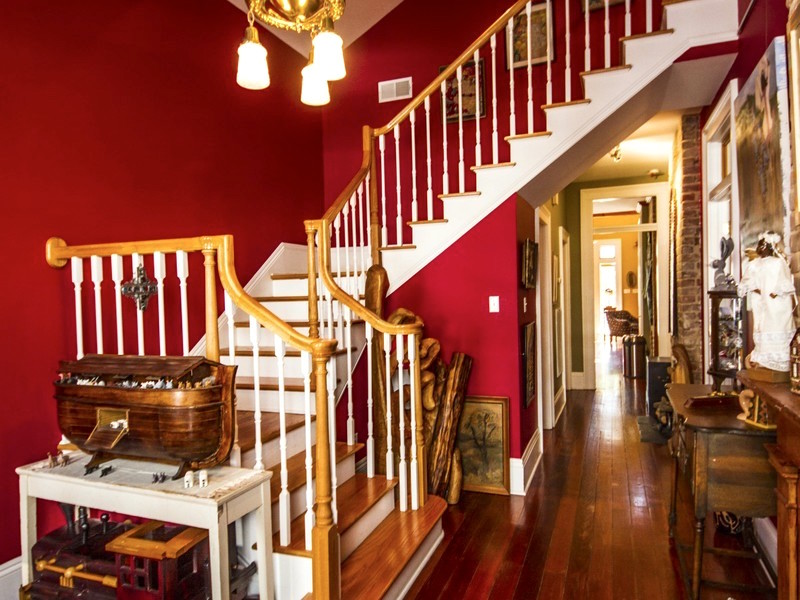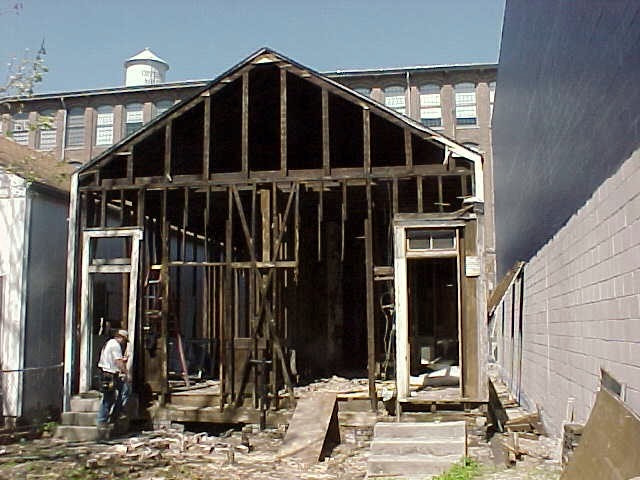 Oh, and this was the home 15 years ago when J & S took it on to renovate.
Woo Ha! Well, I can plainly see that these guys aren't afraid to take on a project!
And by the way, J and S still own this home and have it listed for short-term rentals  here  if you are interested in staying in one of the best locations in NOLA!
Moving on to our ugly house (with a lot of potential) and a killer view.
The driveway -duh and side of the house. I was hoping that J & S disdained that strange trellis pergola thing as much as I do.
They do.
Otherwise, with a few tweaks, it's really not bad.
yet.
Frankly, I'd probably just paint out the entire thing in a very pale, soft, dove-gray.
One of my favorite parts is this Mondrian-like entrance, but the wall color!
When we come through the front door, we have a choice of going to the lower level which is going to be the kid's area. It needs a lot of help too, but we are going to focus on the main living level.
Once up the stairs, to our immediate right is the kitchen. It's not the worst kitchen I've ever seen, but it's going bye-bye, for a lot of reasons.
One is that on closer inspection, the cabinets are really shit. And that back splash! Oy!
Backing up we see the dining area and to the right of that— dum, dum, dum… the vast wasteland; now occupied by an abandoned-depressed-Chippendale settee, on the verge of offing itself over the railing it is so lonely.
And then we come to our piece de resistance — the fireplace. Oh, if only we could just set fire to the entire thing! And no worries. S & J are on board with that one!
But then…
We come to why S and J bought this place. It must've been a little gray when this photo was taken but that is the blue ocean out yonder.
There it is!
There are two things we need to fix.
The bones – meaning the architecture and finishes.
The furnishings
The kitchen, I am not going to get into in a big way, except to address the dining room connection.
Let's jump in here with the floor.
Yes, it's a laminate. You can see that it's a laminate even before you even step foot on it, that's how much it is screaming CHEAP LAMINATE!
Obviously, it has to go.
The new floor
There is only one floor I am envisioning. It is a pale, matte oak or ash–something like that, in a Herringbone pattern.
Not too pink, too gray, but pale like sand.
I don't know about you, but I am already starting to feel better!
J & S have tons of choices and it will be up to them to decide. They could of course, do hard-wood, but there are also wonderful engineered woods like this, then there's porcelain tile that really does look like wood. It's verrry difficult to tell the difference. You don't have to worry about scratches and it never needs to be refinished.
It is cool under foot unless you have radiant heating. However, radiant heating costs more than a four-year college education at an Ivy League school, so they may not want to do that.
the walls
will be white.
Which one, Laurel?
Or please purchase my paint collection to find out the only four I use 99% of the time. (there are 12 whites in the collection, but it's only so that I don't get panicked emails.) :]
Are all the walls white?
yes.
Isn't that going to be boring?
no.
Please let me move on… much to cover. :]
The fireplace
Hey Joe— over here with the backhoe!
All kidding aside, (for a second) there's the other issue besides the insanely gross stone that for some bizarre reason wraps around the wall. Maybe it's trying to throw itself off the balcony?
This is a house that needs some architectural Prozac!
Yes, in the 4th row, you look like you'd like to say something?
Isn't it a problem that the fireplace is off-center, Laurel?
Bingo!  I knew you guys would catch that.
Now, we could leave it off-center– I guess. The furniture plan is such that it won't matter that much.
Still. It bugs the crap outta me.
But…
Here's the problem. We can move it. But it'll need to go to gas, not wood. And that is because moving the wood-burning chimney is probably more expensive than the radiant heating for floor. That's two kids who won't go to college, so maybe not.
The trade-off is aesthetics, or wood.
If we are able to move the fireplace we could have two built-in book-cases flanking the mantel.
And conceptually, it would look something like this. (it helps to squint your eyes a little)
By golly. This place is already starting to look like a home!
Swinging around to the kitchen. Yes, it should be white too. And yes, it could be this open but what if we did something like this?
The angle is a little off of but the idea is create  a little separation between kitchen and dining/living but still keep it quite open.  The range would go in a different area and we don't have to have the sink here either.
I like the sconces and I would have the cabinet light up too with rope lighting.
Also, there does not need to be a crown moulding but I don't see any harm in adding a small crown, maybe 3 inches, even in this contemporary home. It will make the ceiling appear taller too. It's only 8 feet. And we could also just do the crown for the cabinets and not run it around in the living room.
Now, for the vast wasteland. I won't make you scroll up again.
Imagine. We have our beautiful pass through cabinet– and we have room to move it forward into the dining area a few inches
To the right of that beauty, is the air-conditioner?
Pffft!
We must find another far less obtrusive spot for it!
And here's the dilemma, what to do with this area. Here are my thoughts…
The doorway-Mondrian-glass surround is just a little too mid-century specific and that's fine, but it's also fighting with even a transitional kitchen. AND, we have the state of Montana sitting next to the dining room table.
Soooo… here is what we're going to do. (and this is the beauty of me having full authority.;]
awww… miss Robin Williams so much!
We are going to get rid of the cutouts which are unnecessary, busy and yes, weird. We are going to cut the railing back at the top of the steps a bit. Or put up a proper railing with a newel post.
And, then, we're going to create a big beautiful closet perpendicular to the fireplace wall. The opening will be parallel to the tree ocean wall.
Oh, stop it! I know what you're thinking. You're thinking that is crazy. NO, what is crazy is that some drunk architect thought it was a good idea to have all that SPACE and it's not a good idea. I promise you that when it's done, it will look like it was always that way. And besides, just think of what we could put in that big gorgeous storage area that will free up space in the kitchen!
Parallel to the dining table, we are going to put up a wall, which will allow us to put in a beautiful free-standing cabinet.
from European Classics–via Layla Grace
Or it could be a chest with a lamp and art.
One last thing– architecturally speaking.
See that ceiling that looked like King Kong peed on it?
Sorry, that was disgusting, but it's been a long day.
It's the Sahara desert but a lot shinier. And even though we've gotten rid of some of it with our new closet, we need to break it up.
What I did was extend the fireplace hearth over. You can't see it, but I had in my notes that there's a door to the master bedroom, So I created a little hall and brought the entrance forward.
From there we can add a 4″ deep horizontal beam shown by a dotted line on the floor plan coming up.
No shiny paint please!
The ceiling is flat and the walls are matte.
And now that we have the architecture/finishes in place, we are ready to furnish.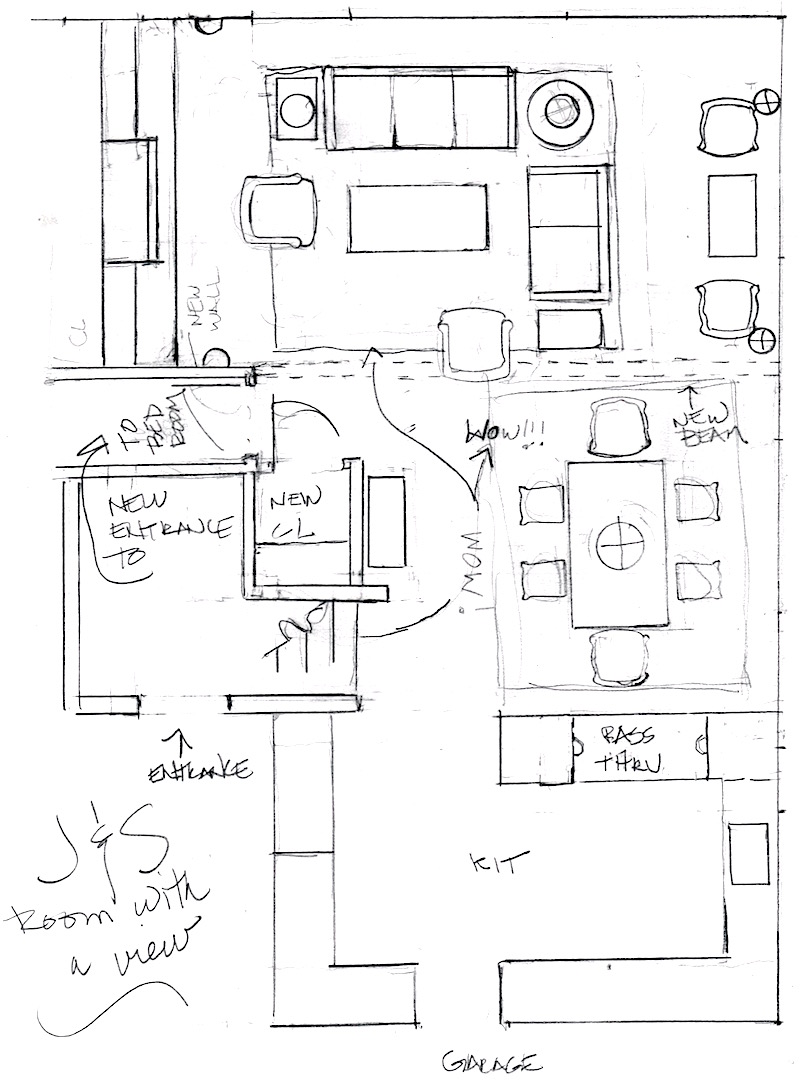 And here is the floor plan with the architectural changes and furniture layout. Sorry, it's a little rough and the measurements might be off a bit. Again, this is all concept and not written in stone. However, the drawing is to scale.
The original idea I had, was to do some cool mid-century-esque modern interior ala Jonathan Adler.

And, we could… but I'm not sure that this is really S & J. I mean, it's quite a departure from their NOLA home – AND I think it's just a little too bossy for the ocean view.
It didn't take me long to realize that what I wanted to see was that carefree California-casual, neo-traditional look that is my favorite style. After-all, J & S wanted to hire me and by now, they must realize that's pretty much what I'm doing. Yes, sometimes it's a little more formal but most of the time, it's not.
I started collecting pieces at my favorite boutique retail line.
I looked at other stuff too. But almost everything here is from them.
I think that J & S could keep their rustic dining table and we could add this slipcover chair in both the side and arm-chair version.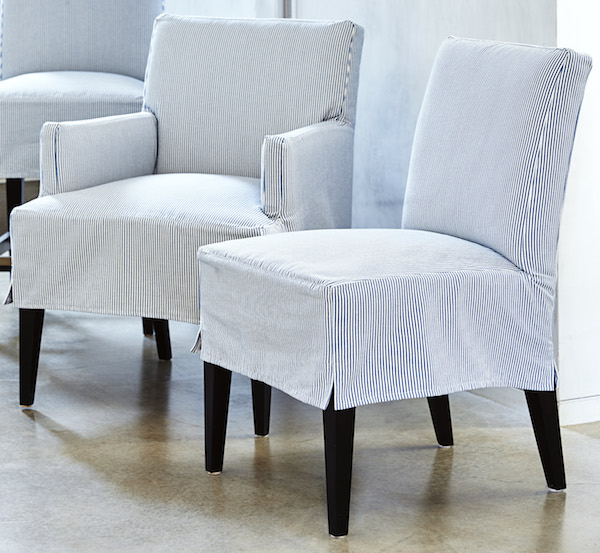 I like the accent of the dark legs
With this Chandelier. For designers, it looks like it's from Ro-Sham-Beaux
And the upholstered furniture in case you don't know is manufactured by Lee Industries. So, if you are in the trade, you can most likely get the same furniture for less than your Serena and Lily discount.
And if they want a rug in the dining room.
This is a terrific rug– from Madeline Weinrib
But, they don't have to have a rug.
Now, for the seating area.
If there was ONE THING THAT WAS DRILLED INTO ME IN INTERIOR DESIGN SCHOOL.
THERE MUST BE A SENSE OF ENTRANCE AND A CONVERSATIONAL GROUP FOR AT LEAST SIX PEOPLE.
J & S aren't designers, but they are enthralled with the view. And absolutely, the view is very important.
But, S also said that when their friends come over he wants them to walk in and go.
Wow!
Wow!!!
But there comes a time, if you are having people over, that they stop oohhing and awing over the view and start talking to each other.  No?
I tried to put a sofa facing the window with the trees.
It was awful. Horrible.
I can just hear Maggie Cohen (taught me space planning) going.
What are you doing Laurel??? Did I not teach you ANYTHING?
As soon as I cleared the sofa out, I felt like I could suddenly breathe.
I put in a sleek linen slip covered sofa and matching love seat with lots of pretty pillows in shades of blue and white mostly.
Serena and Lily have a great pillow collection, but you're better off getting the inserts elsewhere because the inserts should be a little bigger than the cover and theirs are not. It's alright for the smaller pillows, but not the bigger ones.
Then two of these way cool leather arm chairs in a warm curry color – just to give a little hit of zip to the other wise, cool tones.  But we can cool it off with a blue and white pillow, perhaps.
I think that S & J will be pleased because they do love color. But having the room in this simple color scheme will also allow their art to shine. They have a vast collection. I hope they choose something smashing for over the fireplace.
We'll need two side tables and this little ming table is one of my faves.
and a garden bench or two.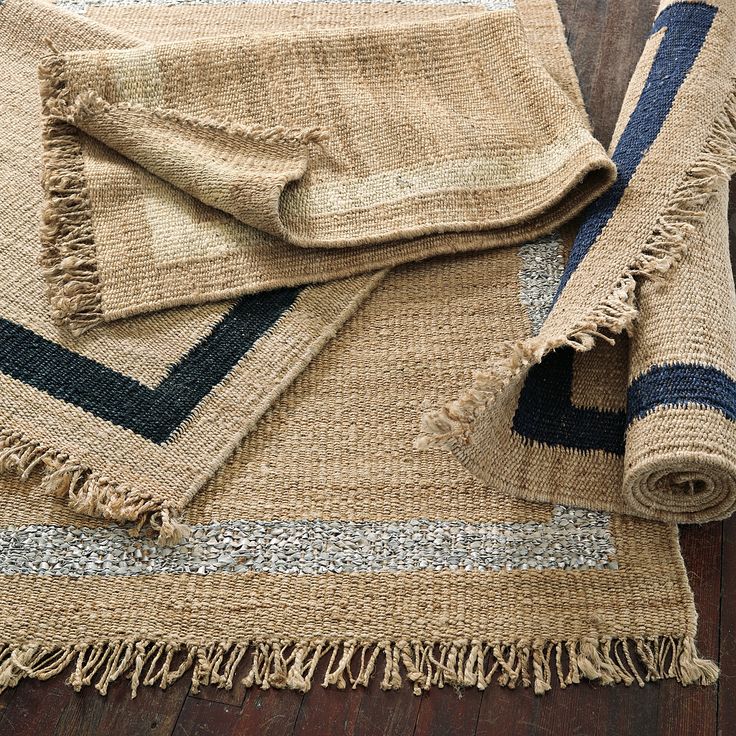 I think the area rug should be a simple jute or sea grass. Or, they could do this casual rug from Serena and Lily with the dark blue border.
By the window, we can keep the little game table or whatever that is and do two more armchairs. Or put the armchairs there and just keep the side chairs around the table. Or vice versa.
And I love this simple raffia Parson's coffee table

All of the above furniture is available through Serena and Lily.
Lighting
The first thing we are going to do, is get rid of the parking lot lights on the tree ocean wall.
They are gross!
And then we are going to abolish all flush mount Home Depot ceiling lights.
We can have one halogen eyeball shining on our magnificent piece of art over the fireplace and that is all! No worries, we are going to have a ton of beautiful soft, warm light.
In the entry, i think it would be fun to do something like this which has a little retro feel, but still very simple.
This would be a pretty ode to mid-century for two table lamps
This is the world's tiniest floor lamp that I've never actually used, but long admired. We could put two of these in the game table area by the window and they won't block the view. These are available at Wisteria

These two sconces would be cool facing each other perpendicular to the fireplace wall. They are from Circa Lighting. But Circa which is really the Visual Comfort line for you designers has a zillion wonderful sconces. This is a new one by Alexa Hampton.
And finally, even though I believe there are window shades, I would like to see a light-weight linen (but lined) or it could be a more sheer fabric (but no, poly please!) on the two ends of the windows. They don't need to close, but should be nice and full, so I would do a triple panel on each end. If J & S desire to have the drapes close, they will need more than 6 widths. They could also add some panels to the two corners, but that will block a little of the view.
something like this.
If there's no crown moulding, the drapes could be installed into the ceiling with a hospital track. Don't ask me how it's done. I've only seen it. But if you know more about it, please do share.
If there's a crown, they would need to use a decorative rod, but hung right under the moulding.
And by golly, are you still with me?
Instead of doing a regular mood board, I have a little surprise for y'all.

But first, let's look at the before image.
And are you ready?
Close your eyes now and no fair peeking!
Of course, it's not exactly like it would be, but it's the concept and feel of the space.
ta dahhhh!!!
This is a room that to me feels like a natural extension of the water and surrounding terrain. It's light, bright and yet elegantly casual, just like I'm sure that J and S are.
Oh… one last thing. I would paint the outside deck. PLEASE. No pink deck! It could be the sand color or a pale gray to coordinate with the water and the room it's connected to.
I had a lot of fun doing this. It's everything I love about interior design without all of the accompanying difficulties inherent in this business.
For more of my favorite furnishings please visit Serena and Lily.
xo,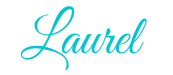 Save