Hey Guys,
Well, I was going to write a different post, but thought I should say a few words about the trip I just took. Then 1000 words later, realized that the post IS about my Bahama island vacation.
Just got home the evening of the 13th. And well… most of us are still rocking.
If you've taken a cruise before, you'll probably know what I'm talking about.
Winslow Homer –  Hurricane Bahamas 1898
However as the title states, there was some Bahama Drama and it wasn't the good kind.
A few days ago, I debated saying anything, but maybe we can all learn something as I imagine that some have experienced something similar?
The reason that I'm debating is because Laurel, of the weak stomach got horrifically ill at the beginning of the cruise. And since I've had a couple of other health things in the last 7 months, I don't want people to think that I'm a sickly person or that I'm looking for sympathy.
Most of the time, I feel absolutely fine and I very much do not want sympathy!
However, since it's also Valentine's Day; this post seems appropriate as I can't think of anything more romantic than upchucking lunch, port side on an enchanting cruise.
Sorry for the sarcasm if VD is a favorite of yours. Somehow, that one has eluded me.
But here's what happened at the beginning of our fun interior design girlfriends trip to the Bahama Islands.
We boarded the ship mid-afternoon on February 9th and I immediately went up as high as I could go to snap this pic of the Miami Skyline.
Here's our beautiful ship. Royal Caribbean's Enchantment Of The Seas.
And just so you know. I felt absolutely fine. In fact, you have to fill out a card stating that you, in fact do feel fine.
I really did.
But before the trip, I thought that I would pamper myself and so had booked a salt-scrub/massage for 4:30– just before we left the port of Miami.
If you've never had this treatment, let me tell you; it's the most divine thing ever.
First the aesthetician rubs this salt-shit all over your body. Granted, there's a little searing, stinging pain, but believe me, it's worth it. The pickling salt mixture sits on your skin for a couple of minutes and then you shower it off which takes a few as it's rather sticky. As I was showering in a lovely treatment room with wrap around windows, the ship was leaving port. How fabulous!
After the shower, you lay back down for a divine 30 minute massage with oil. And that's it. I've had this a few times locally and you leave with the silkiest skin, feeling revived and energized.
What a perfect way to start a Bahama island vacay on a luxurious cruise ship!
Right?
And it was absolutely wonderful, until I sat up and realized that instead of feeling fabulous and rejuvenated, I felt phenomenally ill with incapacitating nausea.
I mean, massively seasick-like and we weren't even going full-throttle yet! And, it wasn't like we had a stormy sea or anything like that. No, as you can see, the weather was delightful and it was the entire five days!
Make no mistake, I tried desperately to talk myself down from that one!
Not in my right mind, I got suckered into purchasing a bunch of over-priced products. (okay, they ARE very nice products.) There was something about a coupon. Whatever. Couldn't deal with anything except getting out of there.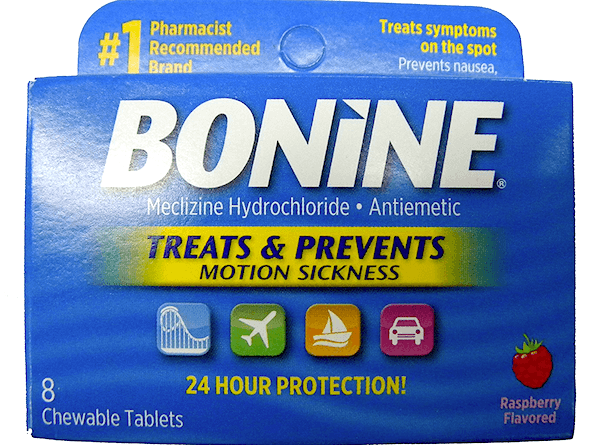 First though; where's the freaking Bonine? (like Dramamine but with less drowsy side effects) Popped one. They are chewable and the so-called raspberry flavor is one of the most gag awful things you can put in your mouth. But, I drank a full glass of water. I had already had a glass of water before the massage as well.
I started back to my room and passed a place where they had something to eat, which I thought might be part of the problem as I had not eaten lunch; unless you count one piece of candy as lunch. But the line was very long. Well, that wasn't happening.
Yes, Mom. Please spare me the lecture! I know that's not wise.  But now, I felt so sick, that eating anything substantial was not a viable option.
However, my "inner-Mom" always carries some food with me when I travel. In this case, I had a little bag of granola. Somehow, I got back to my room and found the cereal. I had a few bites of it and then I lay down in a fetal position waiting for the Bonine to kick in. That stuff as awful as it tastes does kick in quite quickly and works like a charm every time.
Except this time.
No, if there was any kicking going on, it was my stomach trying desperately to jump out of my body which was now in heavy-duty freak-out mode.
photo taken by Jana Donohoe of the sun setting over the Atlantic ocean shortly after we left the Port of Miami. (More about Jana in a sec.)
But by now, we were really moving and I could feel the steady sway of a hell there is no escape from.
Then, I heard a knock at the door.
I got up verrrrry slowly not sure how I was to manage the entire distance of six feet; now, feeling worse, than ever because any movement at all told my brain to ramp up the nausea.
God sent to me in my hour of need, the Angel Isabel who announced herself as my cabin attendant should I need anything. As my head hugged the door frame there was only one thing that I needed.
Quite an experienced Angel, she knew what was going on immediately and was very sympathetic.
"You need green apple," she said without skipping a beat.
Green apple what? Is that some sort of medicine? In my altered state, I was picturing some bright green potion that tasted like green apple. I would do anything to make this all go away.
And then I realized that she meant an actual Granny Smith Green Apple.
She came inside my stateroom which by the way, I loved and said, "I can call room service for you, but you have to speak to them."
Speaking is manageable; moving, no.
This is a room very similar to mine, only my TV was on the opposite wall. The door is out of view, but behind the mirror on the right.
As an aside, Isabel learned all eight of our names; the names of people on a three-day cruise that she was unlikely to ever see again. Most impressive, to say the least.
After Isabel handed me the phone, I ordered a green apple and some ginger-ale and it appeared about 40 minutes later.
Very slowly, I ate tiny pieces of the green apple and drank a few sips of the ginger-ale.
No change, whatsoever.
Well, actually no, that's not true. My mouth was now very dry and I was feeling quite cold despite being told later that the room was very hot.
Winslow Homer
Oh man, this SUUUUUUUCCCKKKSSSSSSSSSS!
I started crying.
Really? This can't be happening, damn it! I've been looking forward to this break for MONTHS!
Not exactly what I would call a respite!
But after nearly 3 hours of suffering, I figured I better let my Bahama Island traveling buddies in on what was going on.
Before I go on… just have to say, and this really makes me want to cry… but these seven women, all interior designers are some of the most delightful people I've ever had the pleasure to know. Each and every one. Kind. Warm. Funny. Supportive. And for that one reason alone, this was the most fabulous vacation ever!
They all came into the room and looked so beautiful because they were about to go to dinner, but darling Claire Jefford stayed behind to look after me.
Fabulous kitchen designed by Claire.
Just have to interrupt myself because if you don't know Claire, she's both an extremely talented interior designer.
And…
a rocking interior design business coach with a rapidly growing following of designers who want to learn more about the business of interior design. She loves doing both!
If you're an interior designer or decorator and are not already in Claire's Facebook interior design business group, I recommend it highly. Please note, that the group is ONLY for people in the design trade.
It is called Interior Design Business Strategies – Tagline: "IDBS, Where there is no BS." And it's absolutely true!
And, as if all of that is not enough, this young design dynamo is also a video expert and has a fabulous online course called Video For Profits, that walks one through the entire process.
Please also check out Claire's phenomenal Youtube Channels and videos. Frankly, she needs her own TV show.
And a medal for taking such good care of me!
Of course, I felt horribly guilty because Claire was missing her dinner. This did not faze her one iota.
But, as things weren't improving on their own, we came up with a simple, relatively easy-to-follow plan-of-action.
Crackers.
If the crackers didn't help, we needed to get the ship doctor involved.
She found me some saltines which I struggled to eat because the inside of my mouth had gone from dry to lined with cotton. Plus, they tasted like they were made two days before the Titanic went out to sea.
Okay. Let's just sail along here because you already know what happened.
The crackers did absolutely nothing.
Claire contacted guest services about getting me to the doctor.
It's a minimum of $200, they said.
Fine. #itsonlymoney.
In a few, a wheelchair arrived and the very nice porter installed me into it.
Here's what's funny, if anything can possibly be funny at this point.
Some 8 hours earlier after our hotel transfer to the ship, the bus attendant said to me as I was stumbling down the aisle to get off of the bus. (with my heavy purse and even heavier tote bag)
"M'am, do you need a wheelchair?"
Good God! He was NOT joking! I damned near slapped that impudent young man!!! lol
But, too freaky; how did he know?
Talk about your foreshadowing!
The attendant and Claire rolled me down the loooooong hall and down the elevator to the bowels of the ship, where lives what looks like a mini hospital one might expect to see on a naval destroyer, not a luxury cruise ship on the way to a glamorous island vacation.
Once there, they shove some papers in your face and make you sign your life away into the care of a doctor you've never met before.
Whatevs. No choice.
They took my blood-pressure. 196/90. WTF???
Geeezzz, normally, if anything, I have exceedingly low blood pressure. That was the issue last summer.
And I was freezing, but temp was normal. So weird.
Like I said, the body was going through an extreme freak-out for sure.
After an exam and finding nothing else amiss, they gave me some IV fluids and Benadryl
and then…
Guess what happened?
Finally! I started to feel better. Woozy, for sure, but the intense nausea gave up its dogged quest to make me as miserable as possible.
Thank God!
I was told by the nurse that the Benedryl would make me drowsy AND sleepy.
Yes, that's what she said. Obviously, she doesn't know me.
I've taken Benedryl for bonafide allergies before and for some reason it does not make drowsy OR sleepy and it didn't that night either.
After about two hours in the infirmary, they wheeled me back to my room where Claire ordered me some chicken soup and more crackers. These crackers tasted entirely different from the ones three hours earlier.
In the morning, I was still a little off, but not sick and I never got sick again, the entire trip.
Thank God, again!
I did get those anti-nausea wrist bands which I wore most of the time when the ship was moving, for the rest of the trip.
Do you know about those? They work by pressing on an acupressure point that supposedly relieves nausea and/or prevents it from occurring.
But, of course, there isn't a "control laurel" that's not wearing the wristbands.
And then after that, everything was fine, however, I took it easy on Saturday.
They said "no coffee."
haha! Surely, they have no idea what they are talking about; NOT having coffee makes me nauseous!
But I did stay out of the sun.
On Sunday, we got off the ship at Nassau and went straight to Paradise island. That is my pic taken while docked.
For some reason, I took NO photos of the beach/water. But fortunately, my friends did and are generously sharing.
The gorgeous waters off of Paradise island taken by Jana Donohoe a wonderful Interior designer who was also on the KBIS blog tour.
Another fabulous kitchen via Jana Donohoe's portfolio.
And check out this incredibly lovely shot with the Atlantis resort in the background of the crystal-clear-blue-green water that the Bahama Islands are famous for.
Sheri Bruneau another KBIS blogtour member and native of one of the coldest but most beautiful places on earth, Calgary, Alberta, took this amazing image! Sheri's specialty is renovations and she also has a wonderful blog.
Yesterday, we landed back in Miami and some of us spent the day there and in Miami Beach where I  did take a bunch of pics.
We went on two open top bus tours. First was a tour of the city of Miami and it's many colorful neighborhoods. Here, we're laughing because some of the tree branches came a little too close for comfort. In front of Claire Jefford, is  Karen Dunn, another talented designer from the Toronto area. Karen has a very interesting business sourcing and expediting orders for other interior designers.
So, for any designers in Canada, Karen's one to know.
The rest of the pics are ones I took.

An interesting architectural element in Miami, Florida.
Then, we took another tour to Miami Beach which is separated by water from the city of Miami.
I love the elegant Spanish classical elements of this building.

The Art Deco-style hotels of South Beach are legendary and still fantastic. Believe it or not. This photo was not edited or put through a filter of any kind; only cropped. That's how bright and clear the afternoon was on the 12th of February.

Oh wait, one last image taken by Susan Gordon, another fabulous designer, but her website is just getting off the ground. This is the well-known Carlyle hotel which has appeared in many movies including The Birdcage.
Hope that you enjoyed my vacation story and images. By the way, if you have not taken a cruise before, not everyone gets sick. It's something like 30% of the population, I've read. And I really do feel absolutely fine now.
Plus, I highly recommend Royal Caribbean.
My best advice however, is to avoid the scallop appetizer at dinner. Get the Caesar salad or shrimp cocktail instead.
Please trust me on that one.
xo,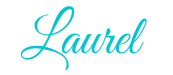 PS: Just received this lovely photo of me on the beach at Paradise island, Bahamas from darling Liza Jones, another designhound and talented interior designer!