Dear Laurel,
Loved the coffee table post. But now, I need help with the end tables. But first of all– I'm so confused.
Sometimes I see them called a "side table." And then there are Occasional, lamp and accent tables, as well.
Okay, an accent table, I can see the difference. That must be a smaller table, not meant to have a lamp on it. Right? And I guess that occasional might fall into the same category since "occasional" implies that it's not for every day use, right?
That leaves side, lamp and end tables.
What's the dif?
And how do I know which one to get to go with the sofa and coffee table?
Oh, dang, I forgot one.
Night table.
Endra Tableside
*********
It's pretty simple, actually.
Side tables goes on the side of something.
End tables goes on the end of something.
And a lamp table has a lamp sitting on it.
Glibness, aside, I see those last three tables as all being the same thing.
And since end is slightly easier to say than side, I usually say end table.
Laurel's Rules For End Tables
It's interesting, but after three years of full-time study at the New York School of Interior Design, there was little if any specific talk about  furniture. Yes, there was a rudimentary course on space planning, and historical styles, but not one about size and proportion.
Lame.
I understand from a friend who's a student and happens to around the corner from me, that nothing has changed in that regard.
So, I had to let experience be my teacher when it came to figuring out what looks good with what.
When I'm designing a room, let's say a living room. There always is a jumping off point. It might be a wall color, a rug, or an existing piece of furniture. Or it might be another room that's recently been done.
After it's clear what the style needs to be and the desires and needs of the client, I do a room layout.
That way I know what sizes are needed in terms of the space on the floor.
But then they need to work with each other.
Let's begin with the end tables flanking a sofa.
If the sofa has arms, they are generally between 23″ – 34″ if a Chesterfield style where the arms are the same height as the back. 34″ is as high as I'll go.
But let's say that we have an average sofa arm that's between 23″ (for an English roll arm) and 25″ for most other sofas.
I like to keep the height of the table to within a few inches up or down from the sofa.
but for the English roll-arm, usually a max height of 27″ is where I draw the line. Is it a disaster to go up to 28″? No, and the reason is… that a lot of end tables are 28″ these days. But I prefer lower.
The best size for end tables
Well, it depends.
It depends on two things.
The amount of space available
And the configuration of the seating arrangement.
The most tricky, is when there are two sofas perpendicular to each other.
Then, the table in the square-ish opening should be either round or square. :]
I usually do a round table and then matching rectangular tables on the two ends of the perpendicular sofas.
The round table is not going to be seen very much, so I would not spend a lot of money on it.
However, it should be about the same height ideally as the two other end tables.
Now, comes the fun part when it comes to selecting all of the tables
The finishes.
Most of the time, I like to select a different finish for the coffee table than I do for the end tables.
For Example:
Wood stained coffee table with painted or metallic end tables. The latter with either glass or marble.
Or it could be the opposite.
The shape of the tables.
A few of you asked me about oval tables. I have done on occasion, but there are very few that I like. But you can substitute an oval anywhere you might have done a rectangular table.
A rectangular coffee table  can have a round, rectangular or even a square end table.
However, if the coffee table is round, I usually do either a square or rectangular end table.
And finally, there are occasional or accent tables, which Endra got right.
These generally go next to a single chair or between two chairs. And they include any small table, small chest on stand or garden stool. Love those!
If the occasional/accent table is going between two chairs which are set on an angle for better conversation, then it must be a round table. Well, I guess it could be a triangular table, but there aren't many of those.
Usually this small round table is from about 18″-24″ in diameter. But it could be as small as 12″ in diameter.
There is also something called a cigarette table which is really tiny, but I don't allow smoking in my home. ;]
But if the room is large and/or one needs the table to serve multiple functions, it can be larger– up to about 36″. It depends on the individual situation.
Please note that we are not discussing sofa tables, console tables and center hall tables and night tables in this post. But of course, we can get to them another time.
This accent table is generally lighter and frequently metallic, but it doesn't have to be. It could be another wood table, or a painted table. It just depends what's right for the room.
The Style of the End Tables
Of course, you already know that you will be struck by a searing lightening bolt if the end tables match the coffee table. You know that, right? ;]
I think that a lot of this is common-sense, but I'm going to pretend like it's not. :]
Here are the things to consider.
The tables should have a similar level of formality.
For instance, we wouldn't put a cerused rustic wood coffee table with a gold and onyx guéridon.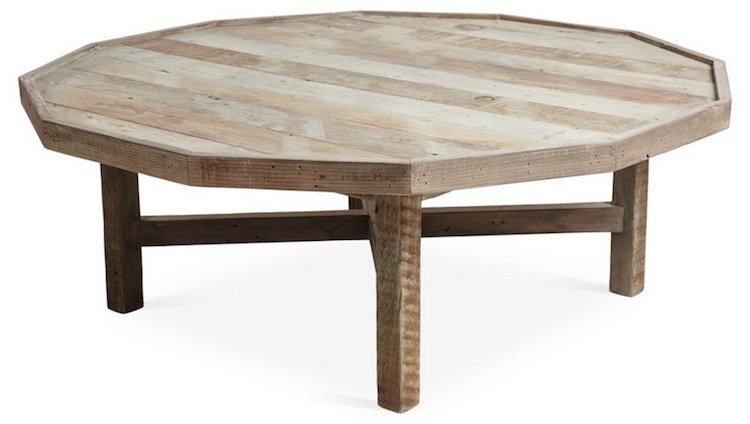 That's like wearing flip flops with an Yves Saint Laurent
There was some discussion about tea tables.
Tea tables are really another kind of end table when you think about it. A square end table.
In fact, almost any square or nearly square end table could be placed in front of a sofa as a pair.
The height could be the same as a normal coffee table such as this fabulous pair of antique (from 1910) Chinoiserie tables that the wonderful Scot Meacham Wood is selling over on Chairish.
'

A closer look at one of them. He's selling the pair for $1,600 which I think is a fair price as these are stunning and unique. If I did this, my end tables would be very simple but complimentary.
I'm mad-dog-frothing-at-the-mouth in love with these charming brass finish and glass tables
from are you ready?
POTTERY BARN!!!
NO FREAKING WAY!
And they are on sale for only $299.00/each!
This is making me delirious and I'll tell you why.
A few years ago, I was obsessed (yes, obsessed) with this Verre Eglomise end table
(are you impressed?) ;]
And then you know what they did?
I'll give you one guess and you be right.
Yes, that's correct.
And believe me, they were bloody expensive too.
And no, the Pottery Barn tables are not cast brass, etc, but the idea is exactly the same.
Now, here's the cool thing.
The Pottery Barn End Tables would also make two sensation tea tables.
And then we could do a fabulous Pembroke table.

I love these classic English Pembroke tables I found on Chairish.
And I seriously need some smelling salts every time I look at these classic black Chinoiserie beauties. These would coordinate beautifully with the va-voom red antique tables. To boot, the seller gave them a beautiful new slightly rustic lacquer paint-job. And get this. They are only listed for $369.00 WHAT???
If these are still here in the morning, I'm going to be mighty shocked.
But just in case they are, I would head over the Chairish anyway, because they have the most magnificent collection of end tables. Classic styles that you can't get any longer.
You should be able to get them (or something similar) any longer, but you can't, for the most part. Or you can get some of these styles, but the price tag will send your eyeballs out into the cosmos.
Here's a bunch of wonderful end tables I found over at Chairish.
Some are old and some are new. But I find the prices to be excellent and you can always negotiate.
If you are interested, please click on the individual images and you'll be taken directly to the page where they live.

I also spy another fabulous set of black Chinoiserie end tables.
And please show me another round mahogany end table of that size as perfect as the ones pictured. Very rare.
I would probably not do another ming-type leg for the coffee table. In that case, perhaps a gold or brass and glass or marble table would work beautifully.
It's all like pieces of a puzzle and they all need to fit together. duh.
And no, it's not always easy.
So take your time.
I cannot tell you how many times, I was excitedly going on and on how wonderful something was and then when I started ruminating thinking about it back at home, realized that there was a better option.
And then I had to sheepishly contact the client who was usually relieved!!! haha!
Below is another sampling of end tables that I love.
But before you scroll down, a word about lamps that sit on an end table.
Is there a rule of thumb about how large or small it should be?
I don't know. But here's what I've figured out.
A round table to have a lamp on it should be a minimum of about 22″ in diameter. Otherwise, I would use a floor lamp.
There is one super-skinny rectangular table below from Sarreid that I have done before when the space was super tight. It is only 11″ wide. It's really a little too small for a lamp. What helps is that there's a good amount of length. So, if you're desperate, then maybe a super skinny lamp would be all right.
I think that you need a rectangular table to be at least 14″ in width for a lamp. That I have done. But I would not do a lamp shade larger than 14″ at its widest point.
Note: if you click on any of these tables, they will not take you anywhere, unfortunately.

Some of these tables come in other finishes. And the pretty square one that looks like raw wood – IS raw wood. It's from Ave Home. A wonderful newish boutique company. They had a great idea that I wish someone had done years ago. Part of the line is available in raw wood, so they don't have to go crazy doing a custom finish. They can just ship it out and let the designer do whatever they please. win/win!
xo,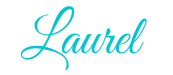 Heads Up
For more information please go to the updated hot sales page just updated 8.2.2017.
Please note that this post is crammed with affiliate links and if not, it's an inadvertent error on my part. ;]
No obligation whatsoever, but any purchases made are greatly appreciated and help to sustain me and this blog! (which is free of charge, but very expensive to run)