Hey Guys,
Very special Hot sales post today.
Much to share including getting the best home furnishings prices on sites like Chairish where you can make an offer.
While I know that some of you are far savvier than I regarding negotiating prices, here are my recommendations for getting the best prices on home furnishings on places like Chairish and Ebay.
And I always recommend that you make an offer below asking price.
But how much below asking price?
Well, I can tell you from years of working in retail that 10% is almost never a problem.
If it's not on sale and especially if you know that it's been online for a while, you can even try for 50% off. If it's been around for a very long time, you might be able to start lower.
They will almost definitely give you a counter-offer. It's a lot like buying a house. And from their counter-offer you can see how far they've budged. So, if the piece is 1,000 bucks and you go in with 500 and they counter with 900, I wouldn't go below 700, because it is clear that they think that the piece is worth a lot more.
If it's already on sale, I think that you can start at 30% below the price. Don't expect to get it at that price, however.
Well, guess what?
Some of you may remember that I was salivating over a couple of ginger jars on Chairish last week.
And most of the things I posted had sold, but not them!
So, I got them. You'll be able to see which ones on the widget, because I left them up with a big SOLD in the caption. I did put on some others which are also glorious! In fact, I want those too! I've decided that it's high time I started my collection of blue and white Chinoiserie since I love it so much. And then I can style my long bookcase that's seven feet long and 54″ high.
So, let's get into the hot sales this week.
First of all, some of you may have seen the heads up on Wednesday regarding Horchow.
It's a fabulous site-wide sale. And not only are all of their home furnishings on sale, all of their holiday items are on sale too. And they have some beauties! There's also a widget on the Hot Sales Page with some of my favorites at Horchow.

Wisteria is having a HUGE site-wide sale
Serena and Lily has all of their beautiful lighting on sale
Williams Sonoma Home has once again put their entire line of upholstery on sale.
***
As for clothes.  Lots of sales. The one that stands out in my mind is the giant coat sale at Lord and Taylor. 60% off! I've included a few of my favorites. No real fur. They have some gorgeous coats with real fur, but I won't wear dead animals except for leather, maybe.
And for the rest of the clothes, please click here.
Last Night
Here's my beautiful friend super talented interior designer Leah Ansel and moi at an event at a gorgeous new bathroom showroom in New York City– Drummonds. She was so kind to erase all of my wrinkles. But look! My Banana Republic top and necklace that I got for the trip to England. And I had on the leopard belt too. Us designing girls love our leopard!
But check out this exquisiteness at Drummonds on East 58th St.
See?
And this is funny. They are an English company and waiting for me was a plateful of proper English scones with strawberry jam and clotted cream. I had to come back home to New York to get my scones! haha!
xo,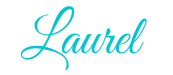 And from there, you can find the links to the clothes and everything else.
Or, you can always go directly to the top menu bar.