Ho, ho, ho!!! Merry Christmas! Happy Hanukkah! And Welcome to Winter!
Does anyone know why Santa says ho, ho, ho? (keep it clean please) ;]
Maybe, he's just blowing warm air into his hands, 'cause Santa's north pole winter home is just a tad chilly this time of year. Ya know?
And very dark.
Oh, we desperately want to believe that Santa's North Pole abode/workshop is a cozy chalet nestled between mountain ranges. Softened with fresh, fluffy snow-covered evergreens, Mrs. Claus is making the most fragrant fruitcakes and the elves are getting drunk on eggnog.
Right?
After-all, the jolliest man in the world, must be living in the world's most beautiful place for Christmas.
Right?
But then… Santa is never home for Christmas, is he?
hmmm… Can't say I blame him.
Well, we all know that it's just a snow globe paper weight fantasy. The north pole for several months out of the year looks like this–most inhospitable, to say the least.
These two meshuggenehs  (definition here) in the photo above went on an expedition to the north pole–in the winter, quite a while back. One of them nearly lost half of his nose!
Okay Laurel. That's a nice disgusting factoid to take in while I'm trying to figure out how to look happy about the hideous sweater my sister-in-law got for me. Do you have a point?
I'm sorry. I know that you're exhausted and that your fat jeans are tight and your in-laws are…
Take a deep breath and let's put this into a little perspective. Okay?
And please bear with me here.
I'm an Aquarius and yes, we're a little weird. (except to other Aquarians- lol).
But I have always had a fascination with our earth and the differences of light, especially in the far reaches.
That made me think recently, in a kind of masochistic way as I hate winter. I hate the cold. And I'm not particularly fond of the short days.
"Where is the most northern place on earth that people live?"
Well… I found it and then I found two other places that are even further north but people are only there for scientific purposes for the most part.
The very most northern place is way, way, way up at the tippy top of Canada and it is called ALERT.
A fitting name for a place that hasn't seen the sun since October 14th and won't see it again until February 27th 2017. Then, from April 4th through September 4th, the sun never sets!
If this sort of thing interests you, you can find the tables, plus weather and all sorts of interesting info here.
What fascinates (or rather disturbs) me is us Americans.
We're awful.
Just bloody awful and phenomenally spoiled!
We complain when it dips below freezing. Oh, that damned POLAR VORTEX. (that suddenly appeared for the first time three years ago?). Just stay up in the poles where you belong! haha. We complain when the sun sets at 4:30. We're damned lucky to see the sun at all!
But here's something that is even more fascinating.
And that is just because the sun doesn't come up, over the horizon in the Arctic circle, doesn't mean that it's pitch black the entire day.
This of course, varies widely depending on how deep one is in the arctic circle. It's a very big circle.
In addition, there's a myth out there, that people who live in these remote, dark frozen areas are a bunch of depressed alcoholics.
Nothing could be further from the truth according to articles I've read.
As a matter of fact, people in the northern areas of Norway for instance, actually look forward to winter.
And as someone who abhors winter in a place several thousand miles south, from these far reaches, I need to understand why that is so.
Oh wow! This polar night thing is pretty damned cool!
The next four images are stills taken from a short and exquisitely photographed video by Christian Uhlig.
I promise that if you are feeling any stress at all… that it will quickly vanish.
You can access Christian's Video Here.
(Alas, reading this post 2.5 years later, it appears to have been taken down. Bummer!)
Why, the deep arctic is not black at all, in the dead of winter! It's full of the most amazing colors and light;
it is unspeakably beautiful!
The second further most place with a name is a place called Nord Greenland. There's really nothing there.
But the third most northern place is a real town with hotels. (well, maybe two), a hospital and a university!
It is a place called Longyearbyen.
Longyearbyen is on the Svalbard Archipelago, in between the top of Norway and the north pole. It has a permanent population of about 2,100. And most of the natives love it there!
Here is a map of the arctic region. We're focusing today on northern Norway and Svalbard.
The polar night as it is known is almost as long as that of Alert's.
Another view of the earth with Svalbard Archipelago just to the east of Greenland
And yes, Longyearbyen is very cold, but it is not even close to being the coldest place on earth. In fact, considering that it is at the 78.2232° N latitude, it's relatively mild.
The gulf stream is what helps to moderate the temperatures to some extent.
But still, because of the permafrost, there is no vegetation except for short grass, even during the long, long summer days.
Longyearbyen, Svalbard, Norway during the polar night
At this time of year, in Longyearbyen there is not so much as a drop of twilight. And there will be no twilight until January 30, 2017. From then on, the twilight time and strength will increase rapidly until the sun peaks up behind the mountains maybe in March, but technically, it will be above the horizon mid- February.
My sister Holly (who loves Christmas as much as I do if not more) and I had a fun convo about Longyearbyen the other night.
And if you think that all there is to do is try to stay warm and keep from getting mauled by a Polar Bear, that would not be true. (yes, the natives walk around with rifles, because the bears are a real threat!)
Here are some other winter activities to enjoy in Longyearbyen and Svalbard.
Visit Svalbard
They ride bikes? In the middle of winter? Really?
Please remember, that not only is it freezing and snowy, where this bike is located, it would be pitch-black. That is, unless the moon was out in full-blast and/or there was a great show of the northern lights.
Colorful homes in Longyearbyen-Svalbard Global Seed Vault/Peter Vermeij
But lets move further down to the top of mainland Norway and there we can find the larger coastal city of Tromso at 69.6492° N Latitude with a population of about 72,000.
Tromso at twilight is all we're going to get in the winter months of northern Norway.
Tromso still has a couple months where the sun does not rise above the horizon, but they never go 24 hours without some light in the sky. Even on the shortest day of the year, they get about 4.5 hours of twilight.
Tromso International Film Festival Photo: Ingun A. Maehlum
An outdoor film festival? (and I think it might be snowing too, looking at the lights!)
Half Marathon held in early January in Tromso.
These are humans, right? haha.
This gives all new meaning to a "shack on the beach."
What happens when you need to borrow a cup of sugar?
The return of the sun and some of Tromso's colorful homes.
An arctic night sky. (original source unknown)
Two Excellent Blogs About Living In the Arctic are here and here.
I realize that this was a little departure from the usual, but after-all, our homes are also about where they are located.
And it's Christmas!
I don't know if I could live in such a place, but it certainly looks like a wonderful place to visit. And yes, in the winter. Before it gets crowded with tourists. ;]
However, please don't ask me to watch a movie outdoors in below freezing temps!
Hope everyone is having a beautiful, warm, holiday!
xo,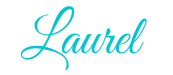 It was a rough week in the world. I'd like to dedicate this post to the fallen angels and injured in Berlin. This madness must end!