Laurel Bern, of Laurel Bern Interiors is known as one of the top interior designers in Bronxville NY and all of Westchester County. Her  work has been published frequently in Westchester Magazine and in publications such as Better Homes and Gardens. She is known for fresh, new-traditional styles, beautiful use of color and timeless, clean-lined looks.
My design aesthetic is rooted in the classical, but that doesn't mean stodgy or boring. Most of my clients (but certainly not all) are young families who want an attractive, sophisticated adult-living space, but also want a family friendly environment. Having raised two boys into young adult-hood, I totally get that. :]
We also specialize in:
renovations (kitchens and baths)
space planning
color coordination
home staging
and furnishing your entire home from top to bottom in whatever budget that you can support, AND time-frame.
The images on this page are from a job in Bronxville that was done recently. There is a lot more coming from this lovely classic home. We are in the process of finishing up a beautiful kitchen reno and the master bathroom. (There are many posts on my blog where I share the plans and updates. And please check it out, anyway because I share tons of tips and advice and gorgeous photos!) I will be sharing more of those finished rooms and a lot of other spaces very soon. In the meantime, please look at my portfolio which is only a small sampling of some recent work.
Working with an interior designer does not have to be more expensive than if you were to do it yourself. I love working in Bronxville because most of the homes have a sense of history to them. However, we work all over Westchester County and in Western Connecticut and  in New York City. We work with only the finest, most professional vendors and workrooms. For more information on how we can help you and how we work, please contact us  through the website.
I will look forward to discussing your next interior design or decorating project! Please remember that for qualified customers, the initial consultation is always complimentary. This is not a brainstorming session, but just a get together to discuss what your plans are and how we can best help you achieve the home of your dreams.
Warm Wishes,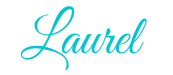 ***Please note that we are not taking on any new jobs at this time.***
Related articles