Hi Everyone,
Happy Father's Day!
And, happy birthday to my son, Cale! He's 33.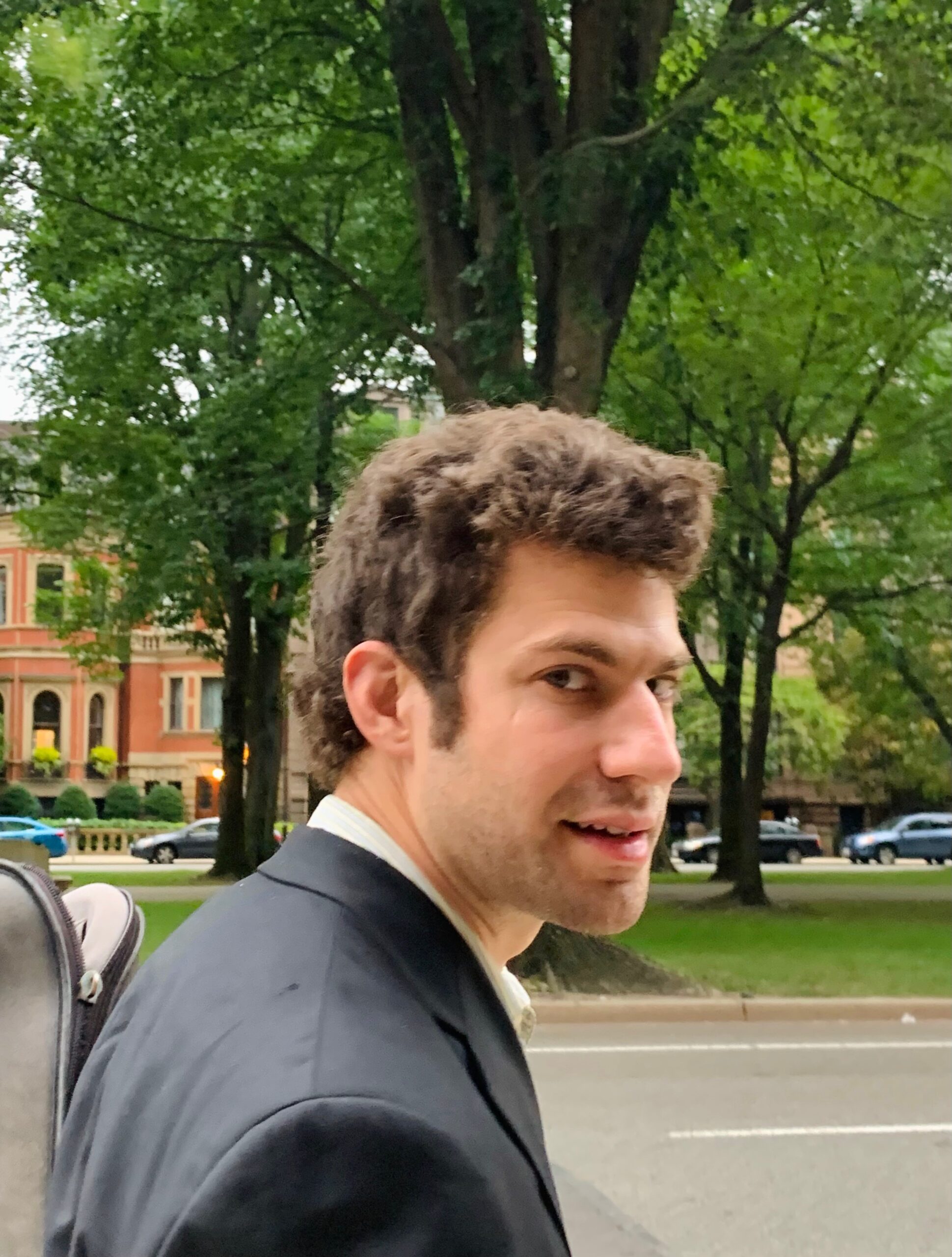 The other day, I received this comment from Sharon.
Hi Laurel! I am building a house and am having to select trim soon. I see your guidance regarding height/width for baseboards, crown moulding, etc., based on ceiling height (all in a nice, handy chart form), but I can't seem to find any guidance from you regarding sizing for window and door casing. Have you covered this previously, and I just can't find it? Help!
Sharon
***
Well, by golly, she's right. So, today, we will go over all of that again and include the window and door casing.
Years ago, I wrote about how to get perfect exterior architectural proportions. Please take a look in the way of review. It will help to explain how all classical architecture is taken from nature.
The classical orders were mastered thousands of years ago by the Greeks and Romans.
There have been many interpreters of the classical idiom, but one of the easiest to follow, I have learned, is by William R. Ware, the author of the American Vignola.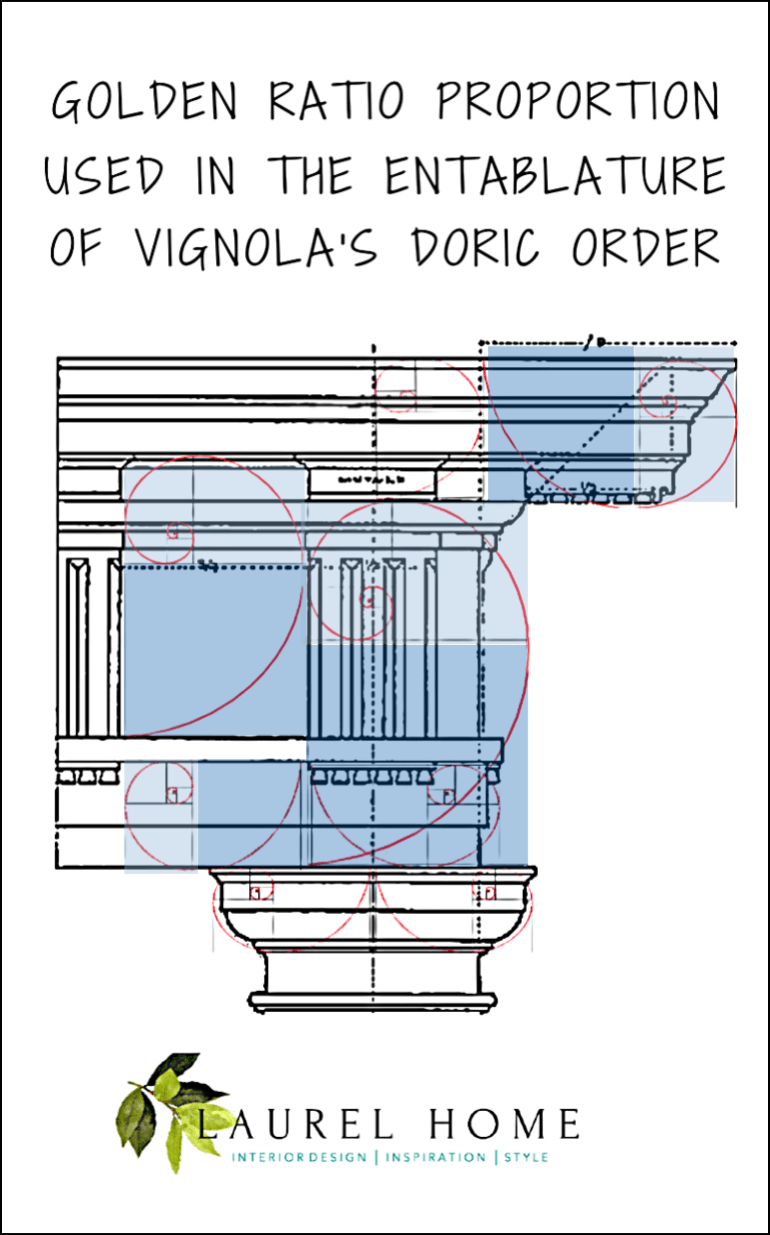 If we go back and review the video explaining Ware's proportions, we'll see that we need to divide the entablature, column, and pedestal into 19 equal parts.
I highly recommend this video. The narrator, Todd Murdock, is superb!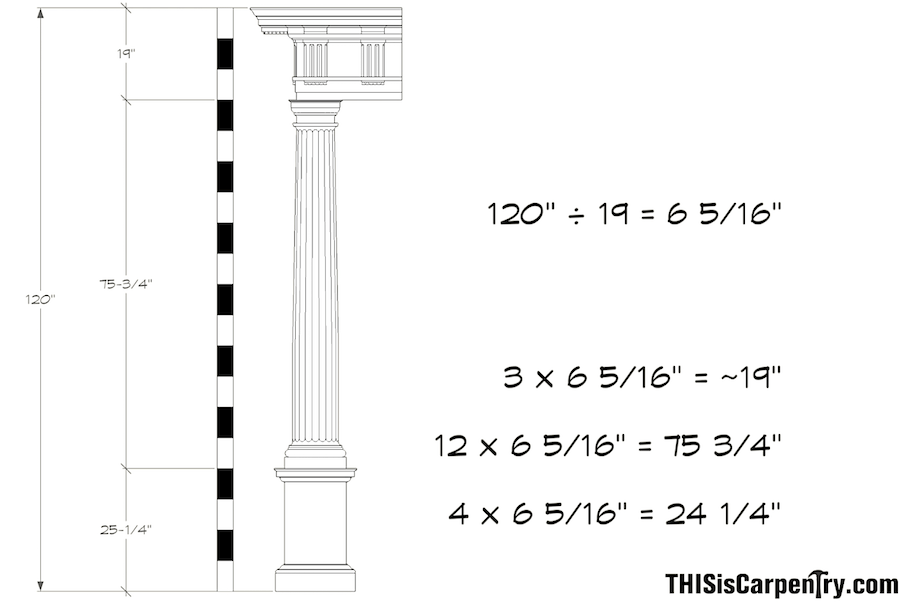 The Doric Order via this is carpentry.com
This is for a ceiling height of 120″ or a ten-foot ceiling.
Thank you very much.
Sure, it would be great if all residential ceilings were at least ten feet high.
Still… how many ceilings in residential buildings are at least that high?
And, there's more concerning these rules of correct proportions for interior trim.
However, I realize this is a lot to take in. My rec is just to do what they say and not concern yourself with the why– unless you really want to.
In addition,  this isn't a matter of life and death. Usually. :]
The wainscoting or dado is only about 1/5th the total height.
I know. What about the chair rail that's supposed to be at about 32″-36″ on an eight-foot ceiling? Or, one-third of the total height?
Does this mean that on an eight-foot ceiling, our chair rail should be 20% lower than the 10-foot ceiling?
That would make our chair/dado/wainscot rail/cap at only 19.4″ high.
Is that right?
No, I don't think so. But, neither is an eight-foot ceiling height.
And, I have also had to work with seven-foot ceiling heights! Then, what? Do we have a chair rail/wainscot that's only 16″ high?
Of course, not.
However, yes. a 25.5″ dado height is classically correct for any height ceiling up to ten feet. (and maybe higher too.)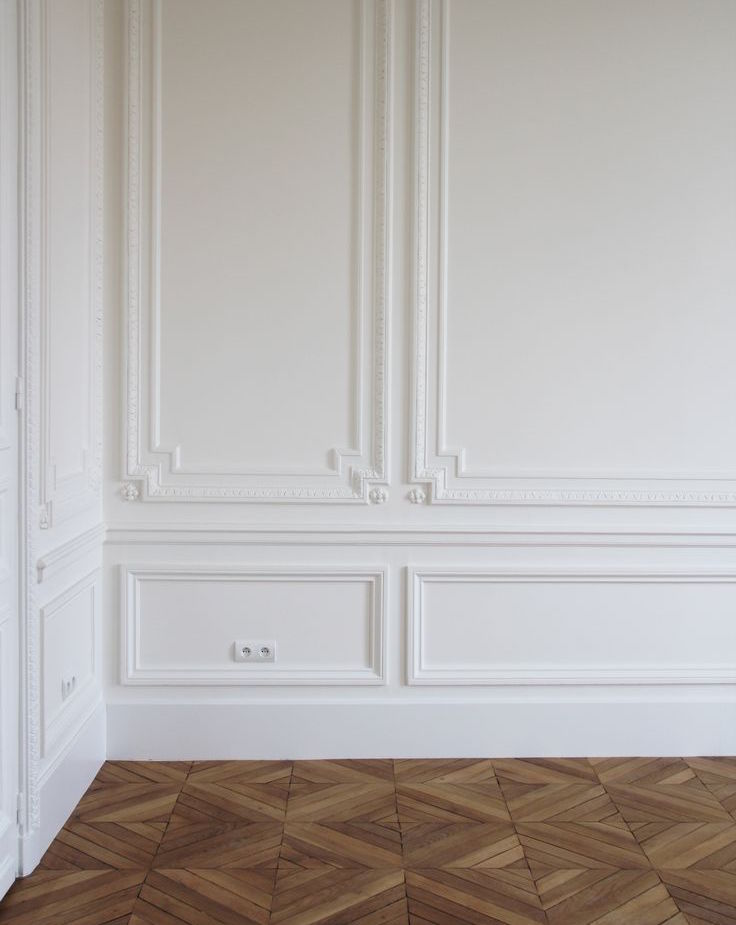 One of my favorite images of applied wall mouldings from a French Apartment designed by the fantastic AB Kasha. Please follow them on Instagram and see ABKasha in this post they were featured in.
Via William Boyle in the UK. A very cool source to check out.
I love the proportion in this room in progress by Jessica Helgerson. And, see how the dado cap dies into the window sill? This is a brilliant design by one of my favorite interior designers. And, then, look at that crown and ceiling treatment. Wowza!
It takes careful planning to get this right, not to mention a passion for architectural mouldings.
In addition, it does very much help to have a high ceiling.
Of course, it does. Why do you think I bought my place in Boston? ;]
There's just that much more to work with. And height in ceilings always lends itself to more drama. (the elegant kind!)
When we have a lower ceiling, we need to be exceedingly careful with proportion.
Something I've come to realize. Scale and proportion on an exterior are related to the building as a whole entity.
The interior scale and proportion are related to the human form, which is also related to the size of the furnishings. Or, at least, that's how I see it.
So, Laurel, in your post that's ALL about wainscoting, you state that the ideal height for a chair rail for an eight-foot ceiling is at about 35." That's what you had in your old home, and you said it was perfect.
So, even if you did the chair rail at 24″ like for the ten-foot ceiling, you are still 11″ off.
Which is it? They both can't be right.
Well, actually, yes, they can.
The lower dado rail akin to Vignola's classical order is correct, as we saw in the three examples above.
Gorgeous Parisian apartment. Original source unknown.
via Architectural Design blog – From The Houses of James Means
Oh, how I love architectural drawings. This was always my favorite thing to do when I was in design school. This elevation depicts a full paneled wall and a chair rail at about 36″. I know that because I'm presuming that the window seat is at about 18″.
Therefore, the lower dado height of about 24″ is correct, as is the taller chair rail that came into being, most likely in the 18th century. It was built at that height to protect the walls from the furniture that often leaned up against it.
And, it was at about that height whether the ceiling was seven feet or 17 feet!
The only exception I can think of would be a double panel moulding or one meant to go up about three-quarters up the wall.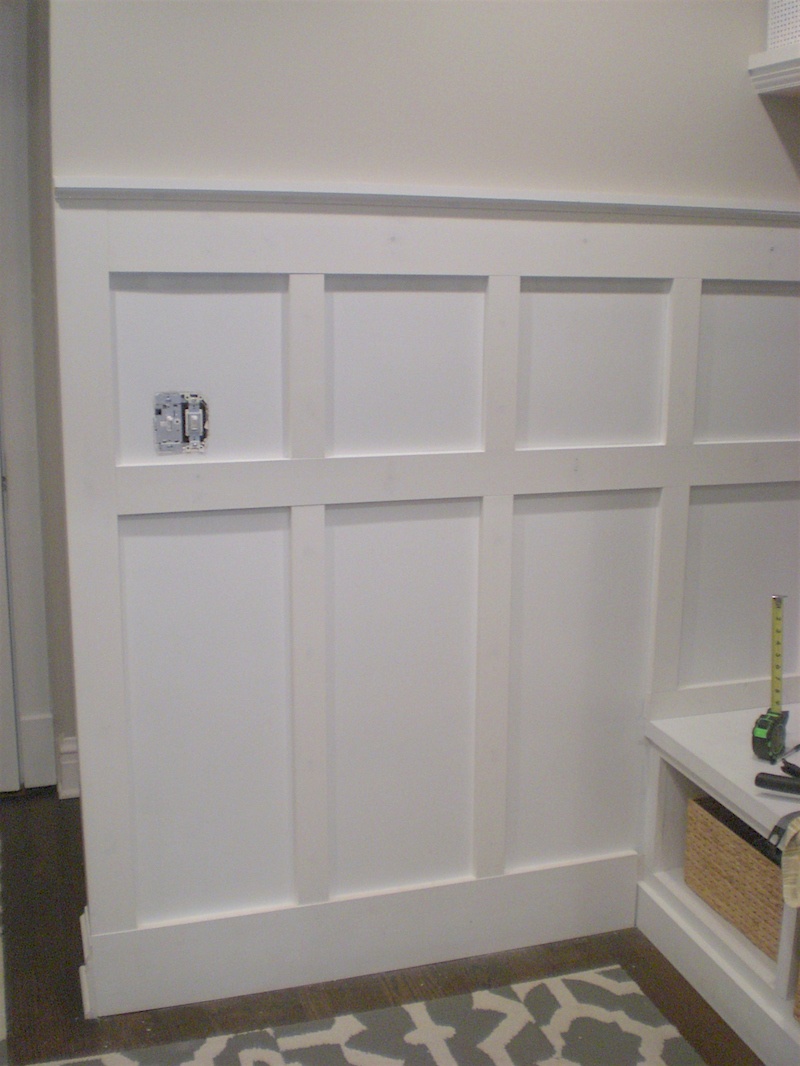 Something like this.
Another beauty by Jessica Helgerson from her Insta showing a gorgeous tall wainscoting paneling.
Another thing I've noticed is that the room getting taller doesn't mean that the moulding keeps getting bigger and bigger. I am speaking primarily of the crown. There might be more layers and a heftier profile, yet, the moulding itself doesn't grow proportionately to the wall height.
The one moulding I do like to see taller with a higher ceiling is the baseboard moulding or skirting board, as the English call it.
Here's another problem.
I read in several articles that to figure out the height of the baseboard, just make it 7% of the wall height.
The 7% solution. When sizing a baseboard in a traditional-style home, a good starting point is to use a ratio of 7%. So if your ceiling height is 8 feet high, try a baseboard that's about 7 inches tall.
Therefore, if our wall is 96″ high, our baseboard is 6.72″.  It's a little tall. But, I would say 5.5″-6″ for an eight-foot ceiling. Therefore, closer to 6%. So, not a big deal, there.
However, what concerns me even more, is that they say the same dimension is good for the crown moulding.
No. The crown for an eight-foot ceiling would be about half of that!
And to be clear, this is how one measures a crown moulding.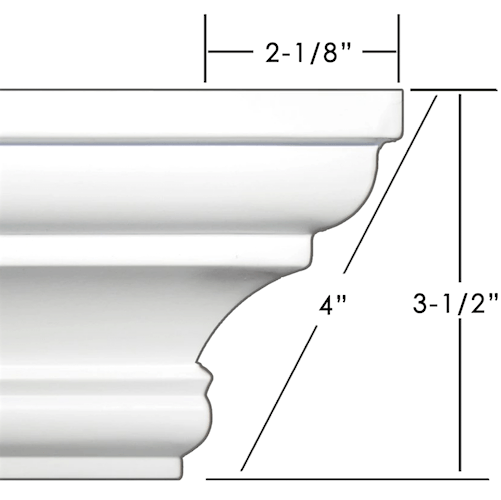 Easy Crown Moulding
Above are three beautiful crown moulding profiles from Dykes Lumber. The one in the middle is the one I used in my townhouse. It was perfect for our eight-foot ceiling.
One important thing to remember amongst many. There's a lot of discussion about a cornice and then a crown moulding. While there are some petite cornices, usually, those are reserved for rooms with at least a nine-foot ceiling.
Below is a gorgeous 10-foot ceiling with a classic cornice and crown moulding combination.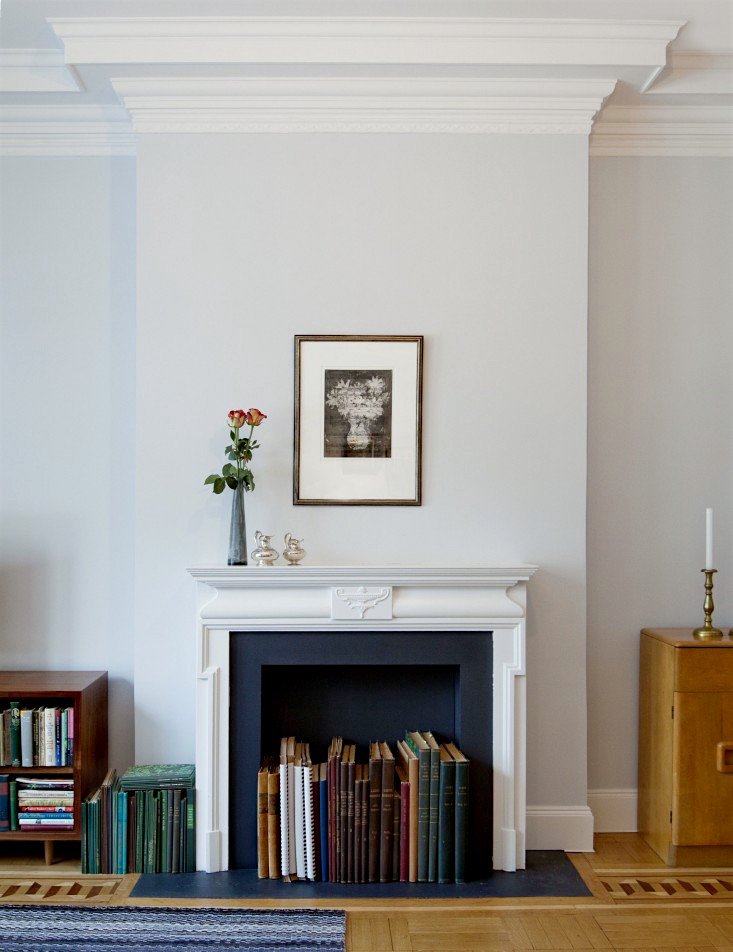 Incidentally, the wall color is Benjamin Moore Marilyn's Dress, one of the 144 beautiful paint colors in the Laurel Home Paint, Palette, and Home Furnishings Collection.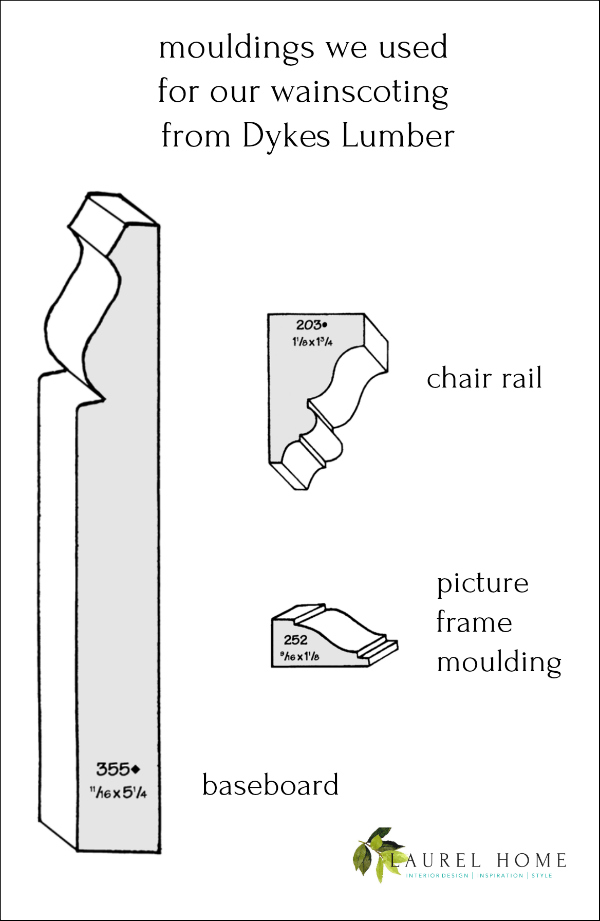 We used these moldings for our wainscoting applied wall trim in our old townhome in New York. I loved those too!
The question is… How can we figure out the proportions? Well, in this case, I've done so many eight-foot ceilings I pretty much know. Okay, I'm going to attempt to make it more scientific.
Here's what I've done to find the correct proportions for interior trim for an eight-foot ceiling.
Let's look again at the drawing from This is Carpentry.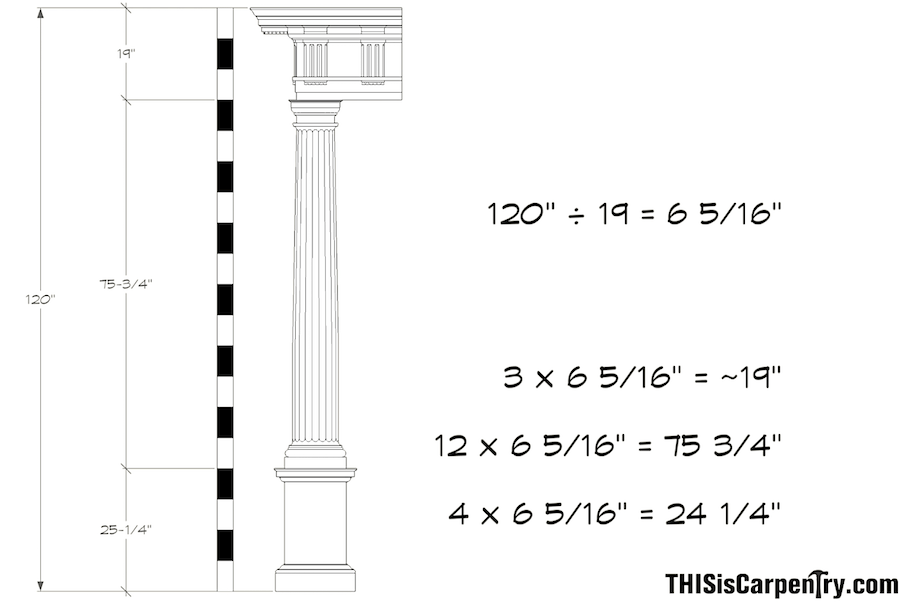 Above is the Doric Order for a ten-foot ceiling via This is Carpentry.
We're close to the eight-foot ceiling height if we chop off the pedestal.
So, that's what I did by submerging it under the floor.
You can see it faintly below the floor line. By submerging the pedestal, we are left with 15 = parts measuring approximately 6 5/16″ of an inch or roughly 6.33″.
By using Vignola's classical Doric order, I created a cheat sheet for classical moulding proportions.
The thing to fully grasp is this; there is no exact measurement for any of your mouldings. There are only guidelines for the best proportions for interior trim.
Once we have the eight-foot dimensions set, we need to increase them by about 10% for each additional foot.
Again, I'd like to emphasize this:
I belong to the school; when it comes to mouldings, a little too small is much better than a little too big. And, when I thought about it some more, some of the dimensions don't really change much, if at all, even though the wall is taller.
As for the window and door casings.
This is much like panel moulding; the dimensions don't vary all that much. Most casings are from 3 – 4 inches. Of course, they can be as small as 2 inches or larger than 4 inches. My door and window casings in the living room are seven inches wide, but the doors are nine feet tall, and the windows are eight feet!
Even the great scholars of classical architecture had small variations on a theme, as seen in the graphic above from This is Carpentry.
Below, I made a cheat-sheet graphic to show approximate sizes and heights for the chair and picture rails for eight, nine, and ten-foot ceilings.
If you have time, please check out this fantastic video by George Saumarez Smith of Adam Architecture in England below.
I was incredibly lucky to meet George during the trip to England in 2017. You can see George and two other young British classical architects here.
For more information about mouldings and the best proportions for interior trim, please check out these posts.
Can a modern style home mix with traditional mouldings?
Boxy, Boring Room, is there any Hope?
How To Make Small Rooms Look Bigger
The Best Crown Moulding That's Fit for a King!
The Best Fireplace Mantel Proportions
Well, I think that's it for now.
I hope some of this information about the best proportions for interior mouldings has been helpful.
I realize it's a lot to take in; however, my best closing advice (after chilling) is to make a mock-up of what you're planning to do.
Get samples of what you plan to use and hold them up as they will be in real life. Or, in the case of crown moulding that's comprised of more than one piece, make a lifesize model.
Some contractors I've worked with have done this, and it's very helpful to see it on real scale before committing to an entire room.
I'm planning on doing this in my place. Please stay tuned.
By the way, I'm so glad I hired an architect. This project is too large and complex not to have one. While trained in design, I fall short of some of the details that architects do routinely. However, those details are necessary for the builder so he does it right– the first time.
Best,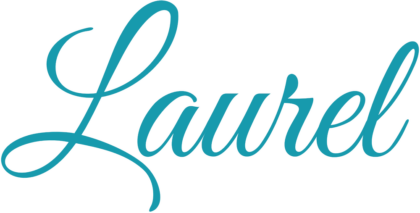 PS: Please check out the great HOT SALES this weekend!
Are you planning on doing some shopping on Amazon sometime soon?
All you need to do is click this link and forget about it if you're not ready to shop now.
I will earn a small commission at no extra expense for any orders you make within 24 hours of that click. I very much appreciate your support of this website.