(oops! Apologies if you've already this post! That was a mistake.)
Hi Everyone,
I've had a full week with much going on—all good.
A darling new friend who never misses a post suggested that I just redo all of my old posts.
The problem is, I can do that, but some of them are completely obsolete. That's true, particularly if there were products in a widget. Therefore, I'm sometimes starting from scratch and just dumping the old post.
There are seldom any shortcuts. Dang.
So, this post is replacing a post written four years ago where I created 7 bedroom furnishings. Out of the 50 or so products I had in that post, maybe a handful still exists.
This time, I'm not doing seven ideas for bedroom furnishings.
Pretty much, it's just one.
And, who better to rip riff off of for exquisite bedroom furnishings than one of my favorite interior designers, Mark D. Sikes!
Well, okay; this is me, so of course, it's not just one bedroom. (there is no "just," in any case) However, I find that one of the beauties of Mark's glorious rooms is that they are often mixable.
The first two bedrooms are so similar that I needed to take a very close look at first glance. And, actually, they are quite different but have the same feeling.
Above and below are two wonderful bedrooms designed by Mark D. Sikes.
House Beautiful November 2016 photo: Amy Neunsinger
There's a lesson there.
Using a master designer like Mark D Sikes as the inspiration for bedroom furnishings or any room, it usually doesn't matter if one gets the exact item.
In fact, since Mark sometimes uses antiques or has custom-made pieces, it would be impossible to copy his rooms exactly.
In addition, we might have a room that's quite different in size and architecture.
But, what I love about Mark's bedrooms is that they are:
super easy on the eyes with soft, flattering pale colors
classic
stylish
beautifully coordinated without there being any matched sets.
We all know the latter is a big no-no, if possible. (Please read 21 Interior Design Mistakes You Might Be Making.)
But, Laurel, I already did that no-no, and now what am I going to do, freak out?
No, please don't freak out. Despite what it might seem flowing out of my hand, there are many things FAR more important than whether the furniture is a matched set or not. However, sometimes part of the matched set might work in another room. Then, you can get something else that coordinates and solve the matchy-matchy problem that way.
Before I get into the bedroom furnishings, some of you old-timers may also recall another obsolete post about how to get the Mark D. Sikes look for a lot less money.
That post did not have a widget. However, even though most of the items I linked to don't exist, it's still a great post to look at for ideas.
But, there is another more recent post where I did make a widget inspired by Mark D Sikes where I "deconstructed" his style. And, I updated that widget which is for a living room. However, there is a little overlap because these rooms have some similar elements.
Here are the other two Mark D Sikes bedrooms used for inspo.
So, basically, most of Mark's bedrooms have both blue and neutrals. However, some bedrooms are heavier on neutral fabrics and colors. And some, as you can see, have more blue.
Okay, and below is a widget featuring bedroom furnishings in the manner of Mark D Sikes.
Or, in some cases, exactly what he has used. I found those beautiful nightstands, which kind of made my day!

I hope you enjoyed that, and if you missed the other post with even more cool Mark D Sikes furnishings, please go here.
And, you might also enjoy these bedroom posts
xo,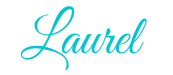 Please check out the newly updated HOT SALES,
***And of course, I very much recommend heading over to Nordy's for their Anniversary Sale.***
It's ending on August 8th. Prices will be going back up on August 9th. If something you wanted was sold out, please keep checking back because sometimes items get returned.
Happy Birthday to my beautiful sister, Holly!