HAPPY MOTHER'S DAY!!!
I hope everyone is doing well!
I am thinking back on Mother's Day of 2020. Frankly, it was like most Mother's Days for me the past several years. I spent the day alone which is really fine. However, last year I was getting ready to hightail it up to Northampton, MA, the following Thursday. So mother's Day would be a few days late. And then it lasted for nearly six weeks! That's just how good it felt to be there and seeing my son every day!
This year, I've been so busy with the move and making new friends, and on and on… So, I'm quite content to have a day to work on my kitchen design.
Just a quick update on that front.
I've 99% decided on this idea which you can see here. It's the one I've loved the most since last January when I first came up with it. Since then, I've refined it quite a bit.
And, I'm meeting with a contractor this week who has worked all over Back Bay with glowing reviews. Plus, my upstairs neighbor is using him for a smaller project.
Today, my gift for all mothers and everyone who has or had a mother is the nine prettiest posts on Laurel Home.
So, let's begin with the nine most beautiful blog posts on Laurel Home.
Laurel, forgive me for interrupting, but aren't there more than nine beautiful blog posts?
Thank you, well, yes, I think so. Although, I do cringe now and then when I read some older posts. Like, did I really say that? Or, why did I post that image? What I thought was pretty fantastic eight or nine years ago, I would be embarrassed to put out today. In fact, I've gone back to the beginning and cleaned up some of the not-so-beautiful blog posts or redirected them to the blog page or another post.
Those old, not-very-good posts aren't being read, anyway. It's good to clean out the dead weight.
Why can't I just delete them? For those interested in technical matters, here's the reason. If you delete a post and someone finds the link, say on Pinterest, and clicks on it, they will get a 404 Page Not Found. Of course, it happens for other reasons, and a few 404s on a large site like mine isn't a problem. But, if I had dozens, Google might notice and penalize my standing. At least that's what I've been told.
However, to answer my pretend question; I decided to stick to a rational number of posts for a change. That's because I tend to make life very difficult for myself. Haha, I'm starting with the oldest, most beautiful post and working back, but they may not be in perfect order. In addition, a few of these posts have related posts in them that are also very beautiful.
photo by Rod Collins
Of course, no list of the most beautiful blog posts would be complete without the legendary Furlow Gatewood.
John Singer Sargent, Lady Agnew of Lochnaw (1865 – 1932)
I wrote this post in 2016, shortly after the Laurel Home Essential Paint Collection came out. The 16 colors in this post are all in the LH paint collection of 144 Benjamin Moore colors. The LH Paint Collection is a guide I'm exceedingly proud of. It was like giving birth for 18 months, however. lol
I'm not sure how I toughed it out, but I think it was worth it. There's a companion guide where I put all of the colors in palettes and make mood boards using 40 colors. You can find out about this unique palette and home furnishings collection here.
This post was written nearly four years ago but features several of my favorite interior designers who've furnished some breathtakingly stunning, large living rooms. Well, one of them is a hotel. (the JK Place Capri above) However, I'd gladly live there forever!
How can you go wrong featuring these superb designers and photographers who post unique content on Instagram? I delight in finding these incredibly talented people. I save my favorites in my electronic notebook. I'm sure I have at least another 20 if not 40 accounts that are amazing.
Like this jaw-droppingly wonderful Danish gardener Gina (GNCGarden) on Instagram.
Awww… in this post from early April 2021, Gina announced that her beloved doggie, who made many a guest appearance amongst the exquisite gardens, has passed away due to a heart condition.
This is a follow-up post of the home of incredible taste-maker Maura Endres. m.o.endres on Instagram. I discovered Maura while in Italy five years ago. Or rather, because she was commenting on my pics of Italy on my feed. So, I nonchalantly took a look at her feed and went, "holy crap, this girl's got decorating chops for dayzzzz!"
Please note that I haven't included a direct link to another fantastic designer from New Jersey, Nancy Keyes. But that's because many of these posts link to her. But, just in case, this is my favorite post which features Nancy's timeless and absolutely drop-dead gorgeous kitchen.
This one's another super-beautiful post featuring some excellent paint colors and palette inspiration.
Part I  of this post features the incredible home of Steve Cordony in Australia. I also included a link to Gerald Bland in the post. I love them both!
I adore gorgeous European art. I don't know why, for I was raised in the middle of a cornfield in southern Indiana. That certainly explains the corny jokes, but the rest? Well, I'm just glad that there are things that I love intensely. It never changes.
And, a very recent post, but these images above and below are not in the post. I believe I took them after the rest of the images. Bostonians will recognize this stunning Beacon Street beauty.
And, the gorgeous gated entrance to the home Isabella Stuart Gardner lived in as a young bride.
There's a plaque posted on the fence. Here's what it said:
To be clear, if it's confusing, this is not the home where the famous art heist took place. However, I have visited the Gardner Museum, and it is the coolest place ever.
I took this photo of John Singer Sargent's Spanish Dancer when I was there in May 2017
And, I'm closing with a photo I took during that visit of the breathtaking courtyard at the Gardner Museum. I want to revisit this fantastic place very soon.
Well, I hope you enjoyed what I think are some of the most beautiful blog posts on Laurel Home and some more images from Boston. I still can't believe I live here now!
xo,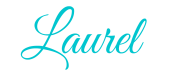 PS: Please check out the newly updated HOT SALES