The other day, I got a message on Instagram that has fueled the inspiration for today's blog post. The topic is paint color myths that we fall for and with undesirable results.
Here is a screenshot of our correspondence.
We will get to Farrow & Ball Parma Gray paint color in a sec. But, I just have to say that I love hearing from you guys, but Insta is not the best way to get in touch. That's because I don't get notified, and I don't look on there every day.
To get in touch with me, please find the contact link in the main menu on a desktop computer or tablet. If on your phone, please click the burger, which will open up the menu.
OR, you can email me here: admin at laurel bern interiors dot com. OR, if you're a subscriber, you can answer any email you receive, announcing a blog post or hot sales.
Okay, let's jump in with paint color myth #one
You see a  color in a magazine or online because it is just the shade of _______ you are looking for.
Do you know how many times I've been asked, "What is that paint color?"
There are many myths here. One of them is that I know what bloody paint color it is. Nobody does, unless someone who is involved can say.
But, the main myth that what you see in a photo or online is what you get.
It's almost always not what you get.
So, let's look at why choosing a color based on what you see online is a bad idea. And, I get to share some pics of Gil Schafer's newly redecorated apartment.
By the way, THIS is my dream home.
These images are via Architectural Digest and photos taken by Eric Piasecki.
I don't care what freaking color it's painted. It's perfect. But, in case you would like to know, it is Farrow & Ball Drop Cloth.
You can see more of Drop Cloth in this post.
If you'd like to see some pics of Gil's place before he re-decorated it, please go here.
And, to see and read more about Gil Schafer's Greenwich Village apartment, go here.
Hmmm… I know. It looks beige. But, this is a much better beige than what we were just looking at the other day. Right?
At least, it's not PINKY Beige. And, it's not too dark. It has a good amount of gray in it.
However, I'll be honest. Anyone who's read my blog for a year or two knows that I adore Gil Schafer's work. ALL of it. But, I wish he had gone a shade lighter and warmer.
I think this pale butterscotch shade would've been perfect. This beautiful home is also Gil Schafer's work.
However, and it's a big. HOWEVER, the paint color for Gil's gorgeous townhouse living room may be the SAME as this one. We're going to see in a little bit why that is so.
(And, just so you know, after working on this post for a while, Drop Cloth is growing on me. I'm sure that it's gorgeous in real life.)
But, now I want to turn your attention to the original room in question.
The bedroom.
You will see a big change for the walls.
Above is the old bedroom.
And, above is Gil's lovely, redecorated bedroom now painted Farrow & Ball Light Blue.
Above is light blue taken directly from the Farrow & Ball website.
As my Instagram friend pointed out, this color is clearly not the same as in the bedroom.
Or, is it? That is the problem.  But, I am going to dissect it in a bit.
It was evening, so I didn't bother to get out my paint chips, to compare. It's a waste of time because of artificial lighting.
However, I looked online and found that Farrow & Ball's Parma Gray looked far closer to Gil's bedroom color.
It's not a dead ringer, but it's much closer.
And, that brings us to another paint color myth.
The myth is what you are seeing in print is actually the paint color. I can't tell you how many times I've been misquoted.
However, when I looked at my Farrow & Ball paint chips, in the daylight, I discovered that Light Blue looks like this.
It's closer to what I see in the photo of Gil's bedroom, but it still doesn't look like the same color.
But then, I looked more closely at the bedroom and realize that it, too, is off-color. Do you notice how the sheets look a little pink? Well, they do on my monitor. I know that the sheets are not pink; they are white.
So, I color-corrected the photo of the bedroom.
Now, we can see that the paint color does appear to be Farrow & Ball light blue.
I did the same exercise with this view of the bedroom. This is the color corrected version.
And below, is the original photo.
Do you see how pink the door casing and the fur on the bed look in this image?
I know. Why don't they fix the colors in the photos?
That's a very good question. Well, they might've fixed the colors, but when it went to print something happened. However, I would say that about 75% of the time, images of interiors are off-color both in photos and online.
And, just in case you think this is an unusual occurrence, I'm going to prove to you that it's not.
Every image here, except for one or two, is Farrow & Ball Light Blue.
Uh-huh. Isn't that nuts?
And, below, it is even worse when I searched Farrow & Ball Parma Gray.

This image is pretty close to how Parma Gray looks on the paint chip.
However, as you can see, from the screenshot of the many images, the color goes from violet to turquoise. One of them looks almost navy.
As an aside, if you are wondering how I edit the colors in the photos, I use a simple photo editor. I've edited thousands of photos and just use my eyes to tell me when it looks good.
Another myth is that the color on the paint chip will be the exact color you're going to get.
It could be a hair different. Or, even two hairs different.
In fact, with Farrow and Ball, I have seen differences that were an entire strand of hair from one paint card to another paint card. I found this out when I was creating the conversion of Farrow and Ball to Benjamin Moore Colors.
But, Laurel. What about the undertones of a paint color?
Oh, dear. I was afraid you were going to ask me that.
Look, I would never say that undertones don't exist. I believe that they do.
However, all paint colors are affected by light, and that means:
The time of day affects how a paint color will look.
The direction the light is coming from
Is there a bright sun or clouds?
Are there reflections?
Is the light direct or indirect?
The amount of light that can come in through the windows
Artificial light vs. natural light.
One of my favorite examples are these two bedrooms. Guess what? They are painted the SAME color.
Can you guess what this paint color is?
Okay, I'll give you a clue. It's one of the Laurel Home Collection paint colors. And, it is one of the most popular Benjamin Moore warm gray paint colors in the market-place.
By the way, if you scroll back up, please notice that the blinds look different, as well. They aren't. What is different is the light. One faces south and east, and the other faces north and east. Also, there were large leafy trees in diffusing the light for the room on the right. And, no trees on the left.
Yesterday, coincidentally, I had a skype meeting with my delightful virtual assistant, Melissa.
(please check out part of her charming home here.) And, she was sitting in her pretty office. Guess what the wall color was?
Yes, it was Revere Pewter. But, get this. On my monitor, it didn't have the warm, greenish undertone. Nope. It just looked like a medium gray.

It looks quite a bit like Benjamin Moore's color of the year, 2019, Metropolitan AF-690.
So, what is the upshot of all of this?
If you see a color in a photo that you like, try to replicate what you are SEEING.
I can pretty much guarantee that what you are seeing in a photo, on your electronic device is not going to look the same in your home.
As we can see, even in the same home, in adjacent rooms, the same paint color can look wildly different.
Therefore, the solution is to test, test, test your paint color before committing to it.
You might also enjoy the reason why you need to test colors before painting.
Also, read the hidden truth about paint colors.
And, please don't beat yourself up if you make a mistake.
We all do.
I've made plenty. I just try not to make the same mistake twice.
But, I've done that too.
xo,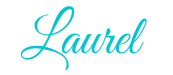 PS: Please check out the newly updated HOT SALES
And, thank you so much for all of your sweet comments after Sunday's post about PPGs COTY. Sometimes, I hit a groove, and that was one of them. But, man, it sure did tucker me out! I'm okay now. Sleep is not over-rated.