Hey Guys,
Today is a post that's about me, mostly. I could use some sage advice. And, you guys are always a fountain of great information. Yes, there is an update on my search for a new home.
However, it's yet another twist in the saga of the quest for a change in my life.
Still, I realize that most of us have, are, and will still be making changes in our lives.
As we are now into our 6th month of having our lives turned upside down by something we can't see, I know that many of us are still struggling with decisions and adapting to the new now.
Of course, we're all in different situations and don't all have the same issues.
Younger readers may have school-aged children. I know that some of you need help with creating a home learning environment.
Some of you are working from home. And, for the first time. It's pretty great, isn't it? But, for some who miss interacting with people, it can feel very lonely and isolating.
Then, there are some like me, who were already alone most of the time. I was so lucky to be able to spend over six weeks near my son last May into early July.
Added to this is the stress of the unknown.
Will the virus get worse before it gets better? What will happen when it gets cold again? Scientists, at this point, are uncertain. But, one thing that they pretty much agree upon is that this thing is not going away completely. And, the chances are good that it will get worse before it gets better. They also say that it's imperative to wear your mask in public.
But, don't get me started.
Still, it's clear that whatever we've been dealing with, whether it's the loss of income, kids home almost all of the time or isolation, we're probably going to be dealing with these changes a while longer.
So, please indulge me as I get back to my search for a new home.
During my stay in Northampton about nine weeks ago, I was sitting outside on the ledge above.
It was then that I knew that I needed to live here in this charming town, close to my son, Cale. I had already been there for four weeks and was having such a wonderful time. It was my #covidsilverlining.
Subsequently, I found a house I loved. And many of you may recall that I had an accepted offer on that house in Northampton, MA. But, don't go looking for the post about that house because it no longer exists. The owners asked me to remove the photos and so I took down the entire post. If you happen to still have the link from an email, it will take you to the blog home page.
And, since the house is still on the market, I don't feel it's right to tell you why I walked away.
However, everyone who has guessed the reason, got it right.
In the six weeks since all of that happened, I have been looking for a place to purchase or rent. There is very little to choose from. And, nothing that appeals to me. And, one thing that I find disturbing is that it's very difficult to find a place with a decent kitchen. Even the more expensive and historic homes have crap kitchens.
They're neither high end or gushing with charm like Ben Pentreath's kitchen, for example.
What's tripping me up isn't moving to a new home.
What's clogging up the works, to some extent, is me wanting my dream home. Well, at least as close to my dream home as is possible. And, one that's within a two-hour drive of my son.
The truth is, I don't know if my son is even going to stay where he is. He is lucky that he has a job teaching music. But, if he didn't, he'd have to go where he could find one.
My other issue with Northampton is that I'm not totally positive that it's the best fit for me, at this point in my life. In some ways it is, but in others, like finding a boyfriend, it's not. The place isn't exactly hopping with single, available men between 50-65. It's not.
And, no judging, please. That's my age range. And, I'll go a little younger, too. lol
So, let me just cut to the chase.
*Where is a place that's within two hours of Northampton, MA, has exquisite architecture, history, culture, beauty, ballet, art, great food, interesting people…?
Yes, you guessed it, right again!
Boston.
Frankly, two years ago, when Cale said he was moving to western Mass from his home in Boston, I was hoping that it wasn't true. The reasons were purely selfish because I had just started thinking of moving to Boston.
Why not stay where I am?
Well, I could. However, after living in Westchester County for 29 years, I am ready for a change. It's funny, Bronxville is ranked #one on at least one report of best places to live in Westchester, County. I won't disagree with that.
What's also funny is in this one report, they gave Bronxville an A- for "nightlife."
Haha! Dream on! There is NO nightlife.
But still, Bronxville is the best place to live in Westchester. There's only one problem.
Westchester kinda sucks.
And yes, it's taken me nearly 29 years to fully embrace this truism. Of course, it doesn't suck in all ways.
However, I have always maintained that it matters not where you are but who you're with and what you're doing. The problem is that I'm not with anybody. And, that is what's missing.
Okay, so let's get back to my search for a new home in Boston.
Let's look at the pros and cons.
PROS
I already have some friends there, or at least nearby. That one is huge.
Some of you guys also live there. Raise your hand if you do. We'll have a party!
Cale loves to visit as he still has friends there and also his old Aikido Dojo that he loves.
Taxes are lower. I realize that's relative. But, for me, they're a lot lower.
The cost of living is probably about the same as I'm used to. Yes, expensive.
I get to decorate a new place.
Boston is highly walkable.
Boston has everything listed above* including a place capable of being my dream home.
CONS
I most likely won't be able to afford my ultimate dream home. haha
Noise, sometimes. But, it depends on where one is living. I lived in Manhattan, and it was quiet on the side street I lived on.
Driving and parking is a big problem in the city. It might be Ubers or public transportation when it's safer to do so.
Of course, there are many more positives and more negatives.
But, where I am is just so sleepy. After-all, Westchester is mostly known as a "bedroom community." However, that might change soon.
So, what part of Boston is  Laurel going to search for a new home?
Well, of course. Beacon Hill Baby!
@Drestratis – Beacon Hill Boston – a classic townhouse
Beacon Hill is an area in the center of Boston, at the base of the state Capital building. It is full of brownstones and other historic homes. It is known for it's winding cobblestone streets, beautiful doors, window boxes. And of course, exquisite architecture.
Yes, it's expensive, but some of the smaller apartments are not entirely out of reach at this time.
Gigagorgeous 17 Louisburg Square is for sale!
And, if I were a bazillionaire, I'd live somewhere in the vicinity of Louisburg Square or Mount Vernon Street. Or, Acorn Street!
via @thedicamillo on Instagram – 59 Mount Vernon St. Beacon Hill
These are near what is known as the "flat of the hill." That is in the western quarter of the hill. The two houses above are on a street that's still fairly flat, but not for long. For those who are familiar with Beacon Hill, you will know that there are streets that are quite steep.
However, I also like the Back Bay Area of Boston.
Back Bay is known for fabulous shopping on Newbury Street, and for its residential streets. My favorites are Marlborough, Commonwealth, and Beacon, in that order.
via @_wanderlustandwhiskey on Instagram – A stunning brownstone on Commonwealth Ave
Another Back Bay beauty via @drestratis on Instagram
Beacon St is closest to the Charles River, and so has a vantage point of some spectacular views of the Copely Sq. Skyline, I believe that is. This view is from a rooftop terrace at 175 Beacon St. which is currently for sale!
I also love the South End of Boston, located just south of the back bay. This is not to be confused with "South Boston." In fact, the South End probably suits me best because it's a little more hip and stylish. The South End is full of brownstones and tree-lined streets. The Boston Ballet has its school and rehearsal studio there, as well.
I don't believe I have any photos from the South End at this time. However, I have a few more from Back Bay.
409 Beacon St – Boston, MA – Is an absolutely stunning building with equally gorgeous apartments. In fact, the one with the three large windows is currently on the market. And, it's only $699,000. It has a lovely, but small kitchen and an okay bathroom.
The problem for me is that the bedroom is directly off of the living room. And, from what I can see, the storage is inadequate. It's really a pied a terre.
96 Beacon St. is also on the market. And, again, with stunning architecture. It is just a tad too much of the French Rococo style, but those French Doors! It's also way out of my price range.
The next and very important question:
If I move there, should I rent or should I buy?
Okay, unlike Northampton, where there is no inventory, Boston has a crapload of places. And, the prices have come down in price, in many cases. This is true for both rentals and purchasing.
However, for the answer to this, I recommend consulting with a professional financial adviser. Well, fortunately, I have one, and he's the best.
Oh, Laurel. Who is he? Is he taking on new clients? Please share!
Yes, I'm happy to share his name. Eugene Lonergan. Here's his contact info. He's the best.
And yes, he's Eileen Lonergan's husband.
I miss her terribly. There is no doubt that I would NOT be writing this blog post had it not been for her.
However, one day, about three months before she died, I received an email from her in which she deftly made sure I realized that her husband "is one of the top financial advisers in the country…should you wish to make a switch…"
I wish I had signed up with him right then and there; but, I didn't until the spring of 2019. I can't recommend him highly enough.
Of course, there are huge tax benefits for buying over renting.
So, this is what I've been doing. In case that's not clear, I've been obsessively looking online in search of my new home. I know that I'm not alone. Isn't it fun?
I feel sorry for people who say they get bored. I'm never bored. And, I can entertain myself all day long with my internet addiction. lol
What about the outlying areas of Boston? I've spent most of my time where Cale lived in Jamaica Plain and Roslindale. (JP and Rozzy, as the natives call those areas). They are very nice areas. However, I really want to be closer to the center of town.
Are you going to show us some places you're looking at, Laurel? ;]
Well, not any places I'd be upset if one of you took it away from me. lol
However, there's one place on Beacon Street facing Boston Common. Spectacular location!
Here it is. It has the huge wonderful windows I love. I am easily seduced by these windows. These windows could kidnap me and take me anywhere.
However, the kitchen in this place is a dark, tiny piece of crap. And, the place is a bit grungy. Plus, it's expensive at over 5k a month. I realize that for many of you, that sounds more like what you would pay in a year.
In New York and Boston, that price is typical for a two-bedroom in a prime location.
In Manhattan, the equivalent of this would be Central Park South, and the rent would be at least triple what this is.
But, here's the other thing, there are FOUR lanes of traffic just outside these magnificent windows, plus two parking lanes. True, the traffic is one way only and not going fast, but still.
It's a major artery of the city. However, Beacon street narrows considerably just past the Boston Commons and Public Gardens.
Then, there's this 3-bedroom on Charles Street. For those that don't know, Charles Street is the most charming main shopping drag in Beacon Hill. It's not a quiet side-street. However, it's only two lanes.
The other day, I left a message with the number on the listing with some questions. And, I was told that the manager would get back to me. He did not. This place has its charm, but it might be a tad too funky. It definitely needs a good cleaning, new paint and the floors refinished. But, the price is also much better at only 3,200 a month. In fact, the price just came down $600!
One thing about Boston that I love are the fireplaces!
However, most of them are merely decorative. But, some of them do burn real wood.
I really want that. There is nothing better in the winter than sitting in front of a lovely crackling fire.
via @drestratis on Instagram
She captured the inherent charm of Charles Street with this image of this US post office. Yes, you definitely feel transported to another century. It's closer to a Disney theme park than anything else.
Well, this is only one reason why I love Boston so. It's the most European of all of the US cities.
And, then there's City Feed.
I know it sounds like a place where they slop the hogs. But, they have the best bran muffins (and other goodies) you've ever tasted. I could live on those. And I'm seriously not joking. There are two locations, and I'll have to rent a rickshaw to take me to Jamaica Plain where they're both located.
Okay, I guess that's enough for one post.
For those of you who LIVE in Boston, please clue me in. I'm sure there's plenty that I don't know I don't know.
And, for everyone else, I hope you enjoyed this glimpse into my favorite city in the US. There's sure to be more to come.
By the way, I briefly considered moving back to Manhattan. Prices have come down there too. But Manhattan is soooooooo crowded. It's intense, and I think I would find it draining to live there. I certainly did 35 years ago. Like they say: It's a nice place to visit, but…
xo,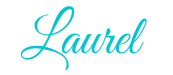 PS: Please check out the newly updated HOT SALES and especially the Nordstrom Anniversary Sale– early access!