Hi Everyone,
Yes, a quick-start interior design guide 2019 is included in this post.
This is one of these posts that happens maybe once or twice a year. It's a bit news-y. And, also, I hope very helpful too!
After the business part, will be the design guide.
What is that?
This design guide is over 100 of the best posts from this blog. And why now?
Well, it's been quite an unusual week. I was away all weekend and then home for only 18 hours and then off again to Austin, Texas to learn new things for my blogging business.
Yes, this IS a business. And, it's not just room porn and boobs on the ceiling.
There are currently 658 blog posts. This one is going to be 659. However, I've published well over 700. Some of the current posts, maybe about 30 are do-overs. And, then when I was young and dumb about five years ago, I deleted maybe another 15 or so.
For you bloggers out there, this one is important.
You're not supposed to do that. Ever. You're supposed to do something called a "301 redirect." A 301 redirect is easy to do and what it does is redirects the deleted post to a new post or page.
I explain dozens terms like that and how to do them in a blogging guide I wrote and updated last spring.
For more information on all of my rockin' digital (PDF files) products such as Laurel's Rolodex and the Paint and Palette Collection click here.
As another aside for all of you who were just reminded that you have NO IDEA where your download is.
Thank you.
I appreciate that many of you are clueless about computers.
I was too, once upon a time. However, one day back in '06, someone left some things on my laptop that I wasn't supposed to see. And THEN, I began to learn a LOT about computers. lol (Of course, it wasn't humorous back then)
Funny, how things work out.
And, then I discovered that most of this stuff is really easy to do. Of course, I was never intending to have an internet business, but alas, here we are.
But, here's the sitch. There are a lot of you now.
Therefore, if you can't find your download link(s) please do a search of your EMAIL that you used to pay for your products. That would really help me out a lot!
Do not search for "laurel" because you'll get 100s of hits, but rather SENDOWL. Sendowl is my shopping cart who sent you your DOWNLOAD LINK.
Your download link for any given product never changes. Any changes to the guides happen on my end.
Some of you are probably wondering if you have the latest version of Laurel's Rolodex. There is an update that happens every November. So, yes, you do currently have the latest version.
This is the first time that there will not be a price increase.
There will be new content, however. And, as always, if you've purchased Laurel's Rolodex, you are privy to these annual lifetime updates. You will be sent your download link AGAIN when it comes out, I believe November 13th, 2019. As stated earlier, you can use any download link to download the new version when it comes out.
Okay, this part is mostly for people who are considering purchasing these products from now through the end of November.
You will be getting a free guide of information not yet published– automatically, but not until November 13th. It is a rule of thumb guide that includes information that is published about living room rules of thumb. But, this free guide for those purchasing anything from now through November 30th includes information for dining rooms and bedrooms.
If you purchased Laurel's Rolodex at any time this year, you will also be sent a free guide.
All others will have to cough up $30.00 if you'd like one. But, you'll only be able to purchase it during the period from November 13th – 30th. After that, this product will not be for sale. At least not in the immediate future.
Alright, end of the business/news part of this blog post.
The rest of this post is effectively a FREE quick-start interior design guide that is based on the best content which currently exists here on the blog.
I'm very excited about putting this together for you, so let's jump in.
I am dividing this quick-start interior design guide into categories.
Furniture and Home Furnishings (and also tons more information in Laurel's Rolodex)
Kitchens and Baths
Space planning interior design info and styling
Interior Architecture
Exterior Architecture/gardens
Blogging and interior Design Business (including client and decorator from hell posts)
Learn From My Mistakes (and other people's too)
Miscellaneous / humorous
Now, you may ask: Aren't these 100+ posts in this quick-start interior design guide already categorized in your categories, on the blog, Laurel?
You know, that is a very good question. And, the answer is: UGH. Some are and some aren't. If I knew in 2012 what I know now, things would be different. Last year, we were going to update all of the categories, but then I realized that in so doing, could actually disrupt the delicate "eco-system" I've worked so hard to build.
And, that could very easily make google vewwwy angwwwy at me. And, we do not want to make Googs angwwwy. He has been known to give google swap as in a swap in the face.
But, do not fear. There is a really nifty work-around which I'll get to in a sec.
Another question you might be wondering is: If I don't link to the post does that mean that it sucks? No, it does not. And, there's a very good chance that another post that I do link to will link to other posts not on my list.
In addition, this Quick-Start Interior Design Guide 2019 will serve as a reminder for topics available on this blog.
Therefore, another option always available to you, is to do a search via the little box in the blog sidebar. Of course, you cannot do this on a mobile device.
HOWEVER, there is another option if you are on a mobile device or, any device which I alluded to above.
And, that is to do an "old-fashioned" lol google search.
For example: Let's say that you are looking for "the best sofa"
Go to your google search box and type in:
BEST SOFA LAUREL HOME
You don't need to use caps, I just did so to differentiate it. You can try the search with and without quotes.
I just did that and I came up with an entire page of blog posts AND images.
Here ya go. This is an image, so nothing to click here.
In addition, for you bloggers out there, Google gives you suggestions for popular searches. (see above)
hint, hint. Looking for something to write about?
You're welcome. ;]
My blogging guide is chock full of incredibly helpful advice like this.
Okay, we need to dive in for real.
Best Paint Colors/ Color Schemes
Alexa Hampton
20 Favorite Shades of White Paint
The Only Six White Trim Colors You'll Need
One Favorite Shade of White Paint
When is This Horrid Gray Trend Going To End?
Mistake When Choosing A Pale Blue
Favorite Shades of Orange. (Oh, and I fabulous ballet image and link to an exquisite four minute excerpt. I highly recommend as I've watched it about 20 times in the last two days!
Best Yellows. Poor misunderstood Yellow
Are Green and White Rooms Coming Back?
Pink, It's Not Just For Millennials
12 of the Best Paint Colors to go with Red Brick
16 of My Favorite Paint Colors
16 Color Ready For Spring Paint Palette
60 Paint Palettes Based on Downton Abbey
My North Facing Wall Color is Driving Me Bonkers
How To Select The Perfect Color Scheme For Your Home
Farrow and Ball Colors Matched To Benjamin Moore Paint Colors
Palette For No-Fail Paint Colors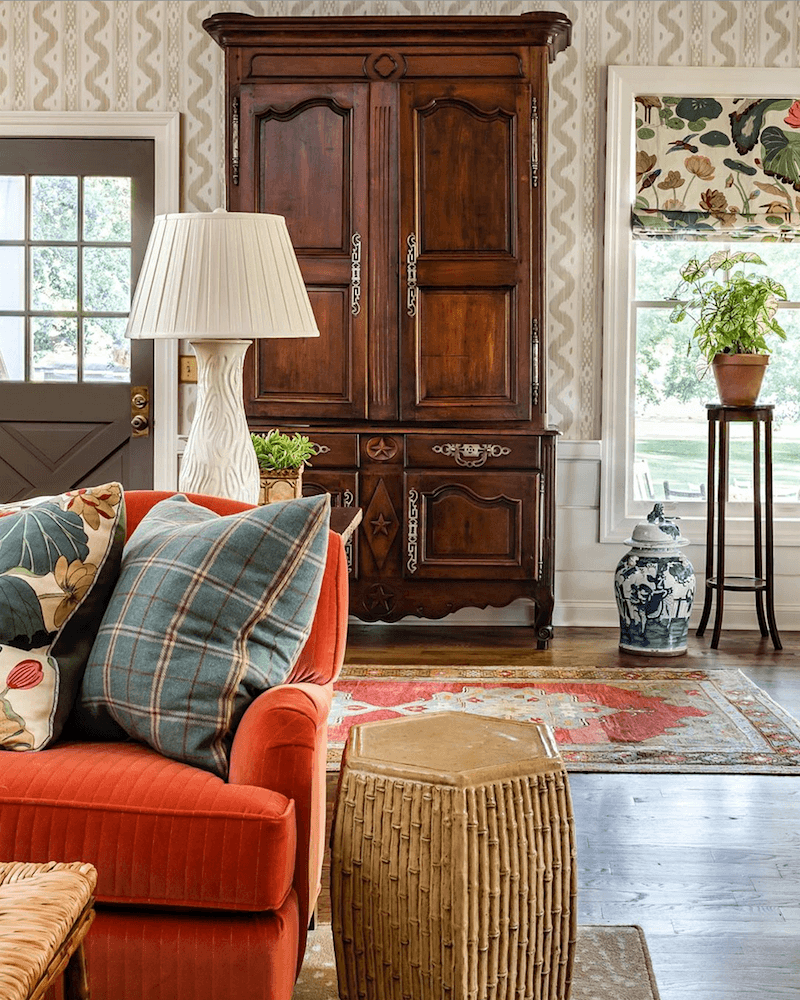 James T Farmer
This does not get into great detail in terms of vendors. That you will find in Laurel's Rolodex. But it does talk a lot about specific pieces and
My Top 100 Timeless Furniture Pieces
Is It Classic Furniture or a Fad I Will Get Tired of?
Number One Sofa That Designers Specify Most Often
Does A Non Barf-Worthy Recliner Chair Exist?
24 Cheap Sofas and Chairs That Look High-End
Window Treatments Like You See in Magazines
Throw Pillows- Everything You Need To Know
Cheap Lamps that don't look Cheap
20 fabulous coffee table and sofa pairings
How To Avoid The Clash of Formal And Casual Furnishings
Cohesive Colors and Furnishings
The Trick To Mixing Modern and Traditional Furnishings
How To Work With Inherited Furniture
I just Inherited My Granny's Dated Furniture
Casual And Timeless Dining Room Furniture
How To Mix Dining Room Chairs Like a Pro
Must Have a Ceiling Fan (and by the way, for my southern flowers. I FULLY GET IT NOW. There was a glorious big fan in my room at Deborah Main's Airbnb and man, oh, man it was positively delicious and no need for air-conditioning!
Iconic Designer Fabrics That Will Make Your Rooms Sizzle
Designer's Secret For Mixing Fabric Patterns
Handsome Bedrooms Both Men and Women Will Like
Great Ways To Hide and/or Decorate Around The TV
Faux Fireplace, Great Idea or Not?
How To Achieve Furniture and Color Balance
Kitchens and Baths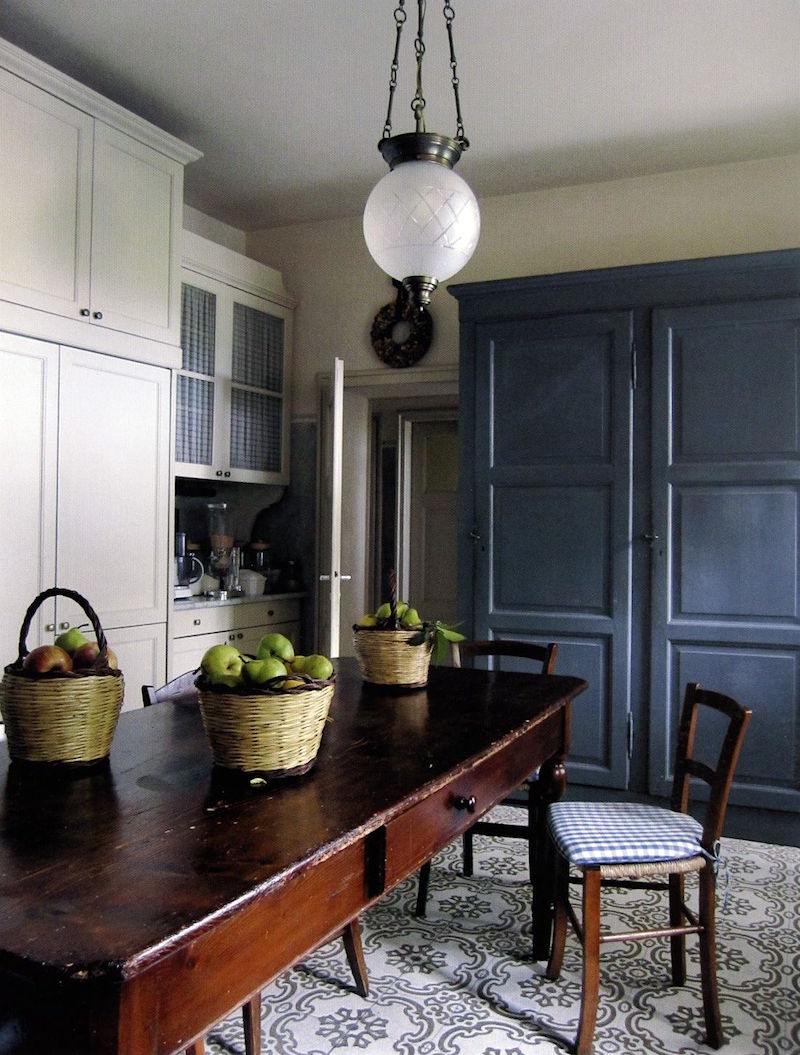 Studio Peregalli
The New Unkitchen Trend, Is it Here To Stay?
Farrow and Ball Kitchen Cabinet Colors
Current Kitchen Trends, Yes or No
Most Common Kitchen Design Mistake
He Likes the Phony French Kitchens
Durable kitchen Cabinet Paint Finishes
Bathroom Storage for a Small Bathroom
Should You Do Brass in a Bathroom?
Space planning interior design info and styling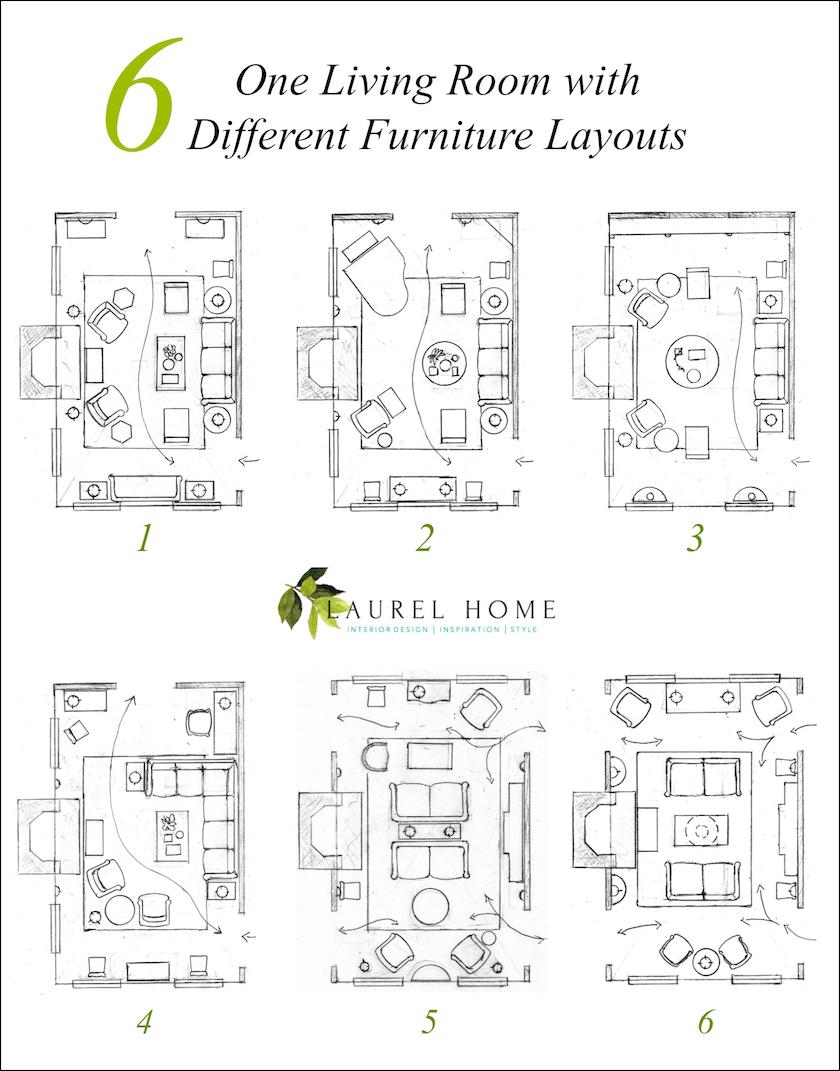 The 12-Step Decorating Plan That Works Every Time
50 Living Room Decorating Rules You Need To Know
Little Known Insider Tips For Getting Expensive Looking Decor
Cost Saving Home Decor Tricks and When To Splurge
Living Room Space Planning Templates
Fear Not The Big Living Room Wall
The 40 Best Etsy Shops For Home Furnishings
Fireplace Mantel Styling Made Easy
Affordable Chinoiserie Wall Panels and Murals
Interior Architecture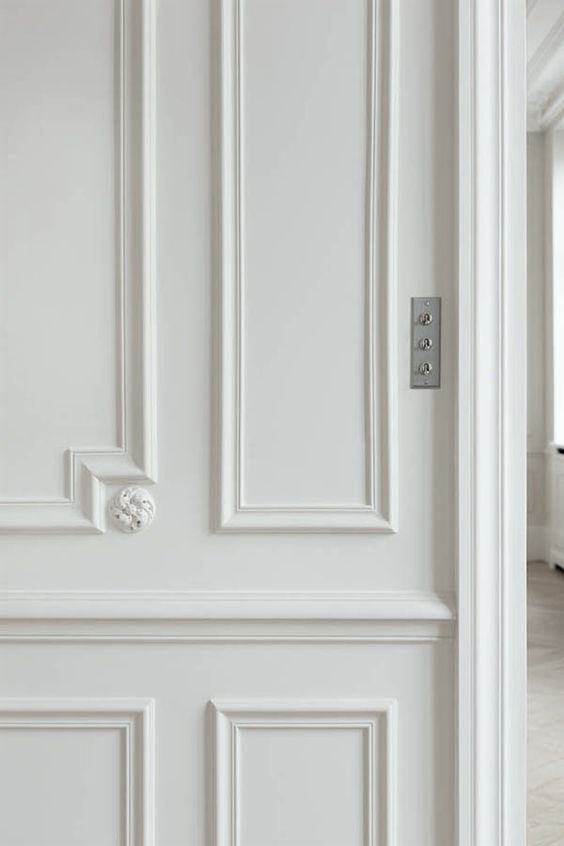 Classical Interior Architecture, The Most Important Element
Our Starter Home Might Be Our Forever Home
Best Proportions For Interior Trim and Why You're Confused
Perfect Architectural Proportions, the No-Fail Trick
Everything You Need To Know About Wainscoting
Best Fireplace Mantel Proportions
Exterior Architecture/gardens
Daniel Keeley
Help for Ranch and Raised Ranch Homes
Blogging and interior Design Business (including client and decorator from hell posts)
I Think My Interior Designer Might Be Ripping Me Off
Interior Design Client is Giving Me Sleepless Nights
The Shameful Way Design Bloggers Make Money
Interior Design Practices That Erode Trust
Learn From My Mistakes (and other people's too)
The Granny Decor Mistakes You Might Be Making
15+ Hideous Mistakes I made with fabric.
A Disturbing Bathroom Renovation Mistake
The last grouping for the interior design guide are Humorous Posts
Your Home Office Might Be Dangerous To Your Health
Interior Decorators Who Got Arrested
12 Things You Don't Know About Me
The Dangers Of Buying Furniture on the Internet
Mistakes Guys Make When Decorating To Impress Women
An Apartment Renovation Gone Seriously Wrong
The Ultimate Guide To Fireplace Mantel Decorating
Winter's Little Known Myth (aka: The Snirt Post)
I guess that should keep you busy for a while. haha!
Please let me know if I left any of your favorite posts out of this Quick-Start Interior Design Guide 2019 – The Best of the Laurel Home Blog.
Best,