Hi Everyone,
Before I get into today's 50 plus classic and timeless home furnishings, a few words.
Maybe twice a month, I wake up and have absolutely NO idea what I'm going to write about. And, it's a "blog day." You might say: "Well, Laurel, if you're really at a loss, why don't you take a day off? We'll be fine."
Yes, of course you'll be fine. ;]
But, I prefer to reserve the rare day off for when I'm really on vacation; OR, in case of a true emergency. Although, I've had a couple of those and managed to post something anyway.
And, besides, I genuinely love writing the blog. It gets me out of my head which has a tendency to live in lala land if not well-occupied. Therefore it is far better to channel that creativity into something that's for the better good (I hope!)
Luckily, this morning, God swooped in to rescue me, as I received the most darling email from a reader named Patti. And this note was the spark that I needed to come up with today's topic about classic and timeless home furnishings.
Although, "classic and timeless home furnishings" is the over-riding theme of this entire body of blog posts, I've never actually put some of the top ones in one place.
As, an aside I am NOT fishing for compliments. Not at all! However, many of you have sent me similar notes and I know that they're coming from your heart. I actually save them in a special place to read when I'm feeling down.
But please know, just your being here is enough for me. And, I mean that!!!
Therefore, without further wasting your time stalling, haha, here is Patti's email.
Dear Laurel,
I want to say thank you for everything that you've shared with me (and others). I'm one of those people who took a little longer to discover my unique style (I'm 52). But, I guess, that's partly because I'm notoriously thrifty and love a "good deal."
However, I've come to learn that a good deal for me is actually something that I guess one would call classic and timeless home furnishings. (are those the same thing??)
To me, they are!
And, that I won't have to replace, because the quality is poor or the items are so darn trendy that we all get sick of it quickly.
Anyway, we recently moved into our dream home and I know I want to decorate in a way that truly expresses who we are.
To that end, I did a an internet query where I began the search for "my style". You might not think I'd have to get help with that but I do. And, I like to think that what I love are classic and timeless home furnishings too! 😉
Luckily, your blog was one of the first things I came across. And, what a find it's been! Your pictures are gorgeous, your advice is sooo helpful, and your humor aligns with my own. So, I find myself laughing out loud at times.
I'm so glad you're enjoying my silliness!

And please know, I'm not writing you to get advice or ask for a paint color or anything like that.
Thank you. I very much appreciate that. :]
You've already given so much to me and you seem like a friend (not in a psycho stalker way though!) 😉 So, I want to take a few minutes to say– THANK YOU!
It's only "stalking" when one is being annoying to the stalk-ee. Otherwise, it's following or investigating. haha!

Thank you, too, for being willing to spend the time working on this blog and thank you for sharing your talent, insight and experiences! I love your blog and I especially love the search box! Lol!
I hope you have a lovely week! Thank you again for adding beauty to my life and helping me develop my unique style along the way!!
xoxo,
Patti
*********
Thank you so much Patti! I so appreciate the kind feedback! But, know that every once in a while, I receive a message that is anything but kind. It always catches me by surprise too. In fact, sometimes I'll think, "I bet I'm gonna get some flack for that." And I don't.
But, let's jump into the classic and timeless home furnishings, because there's a lot to cover.
I actually created a list on a separate notepad, so I wouldn't forget anything. But of course, it's inevitable to leave many things out. After all, I imagine that at some point, I'll need to get some sleep. Therefore, any oversight is unintentional.
Okay, it is after midnight. (that was two hours ago as I'm doing a final edit) I've spent hours creating a super widget with captions.
So, what I think I'm going to do is lay out a few basic ideas for what constitutes classic and timeless home furnishings. Then, the widget with over 50 items, and then some other thoughts afterward.
Classic can mean different things in terms of home furnishings, but a great place to begin is with the origins of classic design.
And that is Greece and Rome. This is a really good post that explains a lot about that.
Anything that is created in that manner after that period is referred to as neo-classical. The hey-day of the neo-classical period was in the late 18th century into the early 19th century. There are different terms you'll hear, such as
All of these terms are part of the neo-classical period.
The furnishings were inspired by exotic lands in the east from Greece, to Egypt, India, China and Japan.
And, there was a new term coined called Chinoiserie which is probably mentioned to some degree or another in at least a third of the blog posts here. Chinoiserie was wildly popular in the late 18th century as it is now. This is much like the renewed popularity of composers like Mozart (click there if you'd like check out some gorgeous Mozart) who was also a part of the classical period concurrent with design.
Therefore, anything created in this period. OR a faithful contemporary reproduction is in my opinion timeless. And that includes all of the architectural elements of the period.
This time in history is the basis for all classical architecture and design.
There was a resurgence of the neo-classical style in the early 20th century. One of the finest examples of that period is the New York Public library at 42nd and 5th.
The Bronxville home I was privileged to get to work on was built around 1910 and also embodies the neo-classical style with it's perfect proportions and classical design elements throughout.
Sounds pretty simple. So, what's the problem?
That is a very good question. Thank you for asking. ;]
The problem is that there are folks who are well-meaning, I'm sure (well, actually, I'm not sure) who design home furnishings. Sometimes it appears that they've just made up some weirdtastic thing. Other times it appears that they have taken the classical designs and either made something up, that should not be there; or, they took the basic idea and blew it up to be about 30% larger than it should be.
And/or, the proportions are bad.
In short, it's wrong. It's not in any way classical.
It's Laurel's favorite word to describe abominable furnishings?
Yes, ERSATZ.
Fake.
The thing is… A lot of people don't realize that it's wrong because there is a glut of bloated, badly proportioned, flabby furniture  prevalent in the marketplace.
In the widget, I'm including much furniture that is in the manner of the 18th century neo-classical style. None of it is that old, although many of these pieces are antiques. If you don't already know, if a piece of furniture was not made in the precise time the original style was made, it is called Chippendale STYLE. Or, neo-classical STYLE.
Here's the widget. This was a fun one to put together. Please click on any image if you'd like to find out more. Some of these are one-of-a-kind pieces and may not be available. But the sources may have other similar items.

As you can see there are elements that are heavily influenced by the neo-classical period of the late 18th and early 19th centuries.
And some modern classics such as the
please pin to pinterest for reference
Well, I could've kept going. There are 100s of classic and timeless home furnishings. The idea of this exercise was to choose items that you won't go in ten years: "ugh, what was I thinking?"
Of course, you don't have to like this style. Or maybe you only want to incorporate a few things into your more modern or less formal style. And that, is absolutely fine.
xo,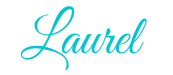 PS: Please check out the newly updated hot sales!