This is from a kind reader Cyndi whose house isn't selling.
It's gorgeous home in Saint Simons Island.
Before, I get into the "dear Laurel" letter, I just want to say that her initial inquiry was extremely brief and she was not assuming that I would help her.
I very much appreciate that. Therefore, I took a look at her home.
For starters, I had no idea where Saint Simons island is. It is located in south-eastern GA about half-way between Jacksonville, FL and Savannah, GA.
Sweet!
After looking, at the house, I decided that I would love to do a post about this and Cyndi was game.
I am actually taking a little vacation this week. And I know that you guys enjoy helping now and again. So, this is what we're doing this week.
***But, there's a big BUT. PLEASE, PLEASE, PLEASE, be sensitive adults and only offer constructive help. While 99.% of you do, there are always a couple who go overboard with bossy and/or snarky comments.***
Of course, we will have none of that. Thank you for your understanding.
Unlike most weeks, the comments will be published immediately. I may not answer them as I usually do.
First, let's first go over some reasons why a house might not be selling.
It's over-priced
The house is in a not-so-great-location.
The property needs a lot of work. Buyers love and WANT move-in ready.
The house shows poorly. Here are some tips that worked for us when we sold our home five years ago.
The style of the home is not in keeping with buyer's current tastes
There is a glut of houses in the house's price range. In other words, it's a "buyer's market."
Taking all of this into consideration, I looked at the comps on Saint Simons Island and I feel that the first four are not an issue at all. However, after chatting with the homeowner, Cyndi, the last two might be problems.
Still, IMO, this is one of the loveliest homes I have seen when doing a search. And by far, they have the best outdoor space as it borders a golf course.
Let's see dig deeper, to see if we can figure out why this lovely piece of real estate isn't selling.
Oh my God. Wouldn't it be cool if someone reading this post becomes interested in the home or knows someone who is?
Here's what Cyndi has to say in the way of background information about her beautiful home in Saint Simons island, GA:
Dear Laurel,
My husband and I, both in our 50s moved to this smaller town on the southeastern Georgia coast. The idea was that we would stay here year-round and "semi-retire." However, that is not happening.
I have a position that requires a moderate amount of travel and my husband was just offered a dream job, elsewhere. So, move, we must.
We bought this home 18 months ago and did a large facelift.
And I am so unbelievably flattered that you think that it is professionally decorated! However, please look closely, Laurel…
Do you notice the seagrass rugs, some layered with beautiful Oriental rugs? Plus, the color scheme, wall colors and the Van Deusen Blue upstairs? The Blue and White Chinoiserie pieces…?
If I had a decorator, it was YOU! As an avid rabid follower, of your blog for quite some time, all I did was follow your advice. I don't think you realize the power that you wield over so many of your readers.
I've never used a designer, but always try to buy quality furnishings where it matters most. However, I also have dumpster pieces, along with some finds on Chairish, with a sprinkle of thrift shop.
Okay, let's take a look at the home and property. I will interject a few opinions of my own and more info from Cyndi.
An overview of the exquisite property adjacent to a golf course. That's a huge plus in real estate. They are very close, as you can see to the ocean. Or maybe that's a bay.

Gorgeous property! Cyndi said that they did a number on the landscaping and it shows!
Love the Chinese Chippendale railing!
The front of the home built in 1984.  I think that it falls under the umbrella of a classic-contemporary-southern-coastal in style.
Lovely patio area.
How gorgeous is this!!!  The property is enchanting! I can see why they purchased this place.
The only thing I don't see is a pool.
Now, I know that might be a deal breaker for some. But for others, a deal maker as they don't want a pool. My guess is that more want a pool, since many of these residences are used as vacation homes.
Let's go inside the house.
We walk into an elegant entrance. Love the mouldings which they added in their facelift. The creamy wall color is pleasing. Lovely taste, they have. The ceiling looks to be about nine feet.
The only thing that's bugging me are the photos.
I can't stand most "real estate photos" and disagree with their propensity for distorting the home to make it look like something it's not. Here they've made it look like it's about 50 feet to the back wall. Based on other photos, it's probably closer to 25 feet. This distortion is actually making this area look strangely long, and it's not.
Another thing about real estate photos is that they take the images with all of the lights on. If you notice, interiors in magazines, rarely have the lights on.
Having the lights on gives the rooms a "brochure feel," IMO. And by that, I mean a somewhat plastic feel. And, I know that is not the case, in real life.
Let's go into the living room area

A long sofa table behind the sofa would be lovely. And I'd love to see some greenery. Here are some ideas for house plants. And there are some beautiful house plants here too.
Turning around, we will see the dining area and kitchen.

The stunning chandelier is just the ticket!
The kitchen is on the small side. Plus, it being so open with the fridge as a focal point of sorts, may not sit well with some buyers. On the other hand, more casual people who enjoy entertaining, may love it the way it is.
Here are a few ideas that I have.
I think that a drape on both sides of the entrance going into the living room would give a sense of separation and wouldn't be an expensive fix. They could be simple white linen drapes.
I would put them on this side of the entrance, right underneath the crown moulding. Yes, it's a little close to the doorway on the right, but I think that it'll be okay. Ugh. There's so much distortion in this image. That's not their fault.
via Ada's Interior Design
Something like this.
Cyndi said that they have had four sets of photography done! This house is IMPOSSIBLE to capture!
I believe it!
Here are some more comments Cyndi made about the decorative details of the home.
We painted the kitchen cabinets ( copied from you)
marble countertops,
interior, exterior painting,
seagrass wall to wall in bedrooms,
entry hallway moulding- not my proudest project- architecturally incorrect on a business trip.
[Laurel comment. Nothing jumps out at me as being incorrect. Okay, yes, the bottom panel should probably be lower, but since it is not really wainscoting, I think that it's fine.]
We did Benjamin Moore Manchester Tan HC 81 (one of your Laurel Home colors!) on all walls -matte HC 81  @1/2 strength on Ceilings and HC 81 semi gloss on trim and doors.
As you can see, the first floor living, dining and kitchen are very open.
This is something that buyers will either love or hate. If they watch a lot of HGTV, it will probably be the former.
And, honestly, I did think that they had professional decorating help with this home.  It shows beautifully. Lovely colors, furnishings, not cluttered, but not devoid of all personality.
An adjacent family room. This, I think, could use some big fiddle leaf palms by the windows. Ideally, I'd like to see end tables flanking the sofa. But none of this is stopping the house from selling! This is a very pretty room!
Let's look at some more photos of this stunning coastal home in Georgia.

Master. Looks like Phoebe Howard did this room!

Master Bath
I think that this is a guest bedroom. Cyndi confessed that she's not crazy about this room. It's not terrible and maybe some people would love an upstairs retreat that doubles as a guest bedroom.
Fabulous bedroom. Have to say that all of the furniture looks like stuff I've put on my hot sales and blog post widgets.
I LOVE the wall-to-wall seagrass in the bedrooms!
Gorgeous bathroom with blue and white toile wallpaper. And I do believe that is the Kohler Memoirs toilet and pedestal sink.
Another terrific room off the balcony that serves as a multi-function space.
There are more photos on the main real estate listing with their broker Banker Real Estate.
Cyndi offered some other information about local preferences for homes:
Another detail that is specific to this area is that people LOVE very high ceilings— like 12 to 20 feet high. Ours are a mere 9 to 10 feet in places.
In addition, most buyers prefer five or six bedrooms so large amounts of people can vacation.
By the way a broker came to an open house yesterday.  Rave reviews. I've begged for any criticism- Nothing????
Well, Cyndi, this is why I'm posting your home. :] There is nothing wrong with anything that you've done. It is pulled together, move-in ready, tastefully and stylishly decorated.
Sure, there are a few possible sticking points. But, these are relatively minor, I think, in the scheme of things.
The very open concept layout on the first floor.
Smallish, and too open kitchen.
Lack of entrance into the living room. (easy fix)
No pool. Fine. They can put one in!
Higher ceilings? Well, we can't change that.
more sleeping space? How about turning the bonus room into the kid's space? Air mattresses, cots, whatever. They don't care.
I would add more greenery in the rooms.
If possible, better more intimate photos that don't try to get more than the eye can see at one time. The distorted wide-angle shots and the lights blazing are what give these photos an unnatural look. Of course, this is only my opinion. And despite, that, I think that your home shows very well.

Okay, I'm officially on vacation. Can I tell you how fabulous it is to spend some q-time with my adorable son?
I'm throwing this out to y'all, if you can think of any quick fixes that would help this house sell, please share. But, actually, my sense is what this house needs is more eyes on it. After all, it only takes one set to fall in love.
Therefore, please pin these images to your pinterest boards, share on facebook and twitter.
There are buttons if you don't realize, a the bottom of the post.
And again, the official real estate listing is here.

Thanks so much for your help!
xo,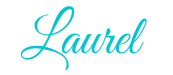 IMPORTANT
***It is Thursday evening 8.9.2018. I'm having a lovely vacation and it would be even lovelier if I didn't have to write this. As you can see, I'm not commenting, however, I am reading.  And while the majority of the comments are fine to amazing, unfortunately, there are a few that I needed to delete.***
If you don't see your comment, it means that it crossed the line into insulting.
And a few more are borderline, but I let them go. Please put yourself in Cyndi's shoes. She kindly let me use her home for a post and it wasn't to trash her decorating choices.
That means no more about her taste, her style, etc.
It's Irrelevant and totally not helpful.
I just stayed in a "beach home" on the tip of Cape Cod– 500 feet FROM the beach in Provincetown. The house is an 1840 Greek Revival beauty that's decorated with two dark brown Chesterfield tufted sofas in the front parlor. And while it wasn't what I would have done, I appreciated it because they look great in the room.
There is more than one way to decorate a beach home. How sad it would be if everyone's home looked exactly the same! I looked at a dozen or so homes in this price range on Saint Simons Island and none of them were decorated nearly as nicely as Cyndi's.
The exercise is to work with what is there. Sorry, if I didn't make that clear. They are not making any major changes. Yes, it's fine to talk about removing some of the rugs or painting the ceilings, or adding more color, greenery and changing color of the towels, etc.; that sort of thing.
However, there are NO musts in decor. And, I don't care if a home is by the ocean, above the Arctic Circle, in the dessert or the middle of a swamp.
That is the premise of this entire volume of over 550 blog posts.
I still feel that the biggest problem is the photos/artificial lighting. The photos are making this home look far more formal and stiff than it is. I repeat. It is the photos. And I agree that the shadows are creepy, particularly outside. That has nothing to do with the house. The exterior shots should be done on a cloudy or mostly cloudy day.
And the second biggest problem might be marketing. Not sure because I have no idea what's been done and neither does anyone else!
Thank you for your understanding and thank you to the many who took the time to give some truly helpful and in some cases absolutely genius suggestions.