Hey Everyone,
Thanks for all of your great comments about Lori's wonderful reno we looked at on Sunday.
However, I'm not finished as she indicated that her classical decorating was not quite finished.
Alas, most of you were more quiet than usual. But the truth is, if Lori did nothing else here, it would be absolutely wonderful as is.
It's also very easy to go overboard or do things which don't enhance a room's natural beauty.
Not to be a mean old cow, but I need to be a mean old cow for a bit and then I'll turn back into my usual sweet self.
It's about this room.
This is Lori's magnificent double parlor in the previous iteration.(before she purchased the home)

Aren't you just dying to move that chair out-of-the-way? It's a good thing to remember that just because furniture looks good in a room doesn't mean that it'll look good in a photo.
It is fine to move a piece that's in the way for the sake of a photo. (that's a very old post that nobody ever reads)
Unfortunately, it's the least of our problems.
Let's dish.
The first thing that jumps out at me is that the poor dear windows put on their slips, but forgot to put on their dresses.
In addition, the flouncy "slips" err– sheer draperies/weird valances need far more weight for this grand home. And by weight, I mean a much heavier fabric, like a beautiful opaque lined linen. Not only that, but this froo-froo style of window treatment isn't working for me in any kind of classically designed home.
While there are some issues with what precise era this home is, if it were my home and I was doing classical decorating in the Greek Revival style, I would paint most of the mouldings a beautiful, creamy, semi-gloss white.
Indeed, the mouldings in one room have been painted but not in its twin room. I find that odd.
But that's not all that's bothersome.
If I were to keep the mahogany/walnut stained moulding, I wouldn't put a mahogany/walnut coffee table in front of it.
Right? It's too much of the same.
I would  do something like this fabulous , classical black Chinoiserie Ming coffee table.
And then I would style the top with some books and maybe a wonderful blue and white Chinoiserie vase. And this would work beautifully, even if we didn't change the trim.
But let's say that we didn't change the stained wood mouldings, the next issue is the wall color.
Gag.
It's like the Easter bunny dragged a dead squirrel into the house.
Sorry. I mean, it's just not working for me. If one is going to have hefty reddish-brown trim in their classical decorating, then they need to balance it out with a rich, deep wall color. And, there are dozens of beautiful Benjamin Moore colors in the Laurel Home Paint and Palette Collection.
A few off the top of my head:
Cleveland Green – a warm, bronze-y green with a lot of brown in it. It's a fabulous neutral– goes with everything.
Chelsea Gray – A warm, deep gray with a tiny touch of taupe-y brown.
Smoked Oyster – This is a fabulous color that is veering towards brown but with a beautiful lavender undertone. I did this color once for clients and also saw it in an old home in Boston where I stayed once.
What about the upholstery Laurel?
Yeah, good question. I don't know. I wasn't planning on redesigning these rooms. And forgive me; I really don't like having to be this negative. But the pillows are like the horrid little pill I accidentally bit into instead of swallowing whole this morning.
They are way too small and unimaginative, to say the least. There are so many fabulous pillows and fabrics on the market and they could've gone to Etsy and gotten some far more interesting pillows.
Okay, there's more I could say, but we need to go back to the beautiful kitchen with the adjoining family room and dining area.
The kitchen really doesn't need much. No window treatments if possible.
There could be lanterns or pendants over the island, but the windows are so spectacular that I'm really feeling fine as they are. I do miss the TV screen though. hahahahaha! (you can see that here)
It would be cool to do a display of blue and white Chinoiserie porcelains over the fridge.
I checked with Lori and she said that she's cool with that idea and that there's plenty of room.
Some of you may have been wondering why you can't see the bottoms of some things in front of the big window.
This is why. So, maybe a solution would be to put everything in there on a block that raises it to the height of the counter? Not sure. Anyone have any ideas about this area?
Aside from that, I LOVE, the Chinoiserie ginger jars, but I am also thinking how fabulous it would be to have two gorgeous lamps, instead. I adore lamps in kitchens.
(that is… if there's a place to plug them in)
Buggerall! These are on HOLD at Chairish. Are they allowed to do that? Hey, either buy them or give someone else a chance. It's like saying. These aren't sold, but you can't buy them either–naa-naa-poo-poo.
Fine, please take them down and put them back up when they are available!
Note: I received two comments from the lovely Anna Brockway, owner of Chairish explaining this and it makes a lot of sense to me now. The hold program is new and only for interior designers to give them a chance to get the okay or not from their clients. That is actually a great idea!
All holds last 48 hours, have to be requested by the designer and approved by the seller. Designers can request extensions if needed; it's at the discretion of the seller to accept or not.
But, they are considering putting a count-down clock on so that folks will know when the hold period will end.
Thank you so much for clarifying that Anna! Love Chairish!
But anyway, they are Ralph Lauren beauties and that is a very good price.
If you want to get new ones, they are available at Circa Lighting. And please note. These lamps at 32″ high are NOT small! They aren't even medium. They are large. Not outlandishly large. But large nonetheless.
For the family room area, I'm good. It's actually a small area and there's no room to put anything under the TV unless wants to have perpetually purple toes and shins.
The only small thing is that the pillows which I love, are dictating the color scheme to some extent. Although there are more colors in the artwork.
Hothouse Flowers in Spark Pillow from Lily on Blue
But if one wanted to change the pillows, the same pattern comes in this colorway which I love too.
The dining area, I noticed in one photo that the table was going one way and in another it was going perpendicular to that. So, the space must be fairly square.
I'm thinking a round table. It doesn't have to be, but I love round dining tables.
I found this one that's very pretty on Ebay. It might need some refurbishing, but it's not expensive and I love the neo-classical Louis XVI style legs.  Plus, it opens up to be 117″ which of course, won't fit here.
Round tables are difficult.
And wonderful round tables that open up are even more difficult to find. This one starts at 54″ which is a wonderful size and can easily accommodate six or seven.
I did have to change the rug to a square rug. Square gorgeous rugs are also in the category of not easy to find. I do love the one Lori has, but with a round table it should be square.
Why not a round rug with a round table?
It's just me. I'm not a fan of 98% of them.
There are two chair options. I love them both and size-wise and stylistically feel that both work. The vintage Regency-style chairs are a little formal, but the check fabric (way below) knocks back that formality.
Beautiful lines. I don't know if 5 chairs is enough on a day-to-day basis.
Maybe the armchairs could be used somewhere else if the five side chars are enough.
These chairs could also be painted.
Game Point Lake fabric from Fabricut
to reupholster the dining chairs

I got the inspo from the fabulous drapes in the Gil Schafer Miles Redd collab. Love this room!
And below I made a widget with most of the above and some other things as well, like the other chair I like.

xo,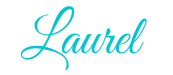 PS: Don't forget to check out the Hot Sales.
And I found out only tow hours ago that Horchow JUST started a 30% off ONE DAY SALE. The ENTIRE SITE.