How is it the end of October already?
Well, it just is, but that means that the year is going to be over very quickly. And it's not that I'm trying to rush things. But isn't that how it goes?
Yesterday, I needed to do some errands in town when I suddenly found myself trying to swim up a river of youngsters, all decked out for Halloween– with their folks. Hundreds of 'em.
It was fun and of course, nostalgic to see all of the kids at differing ages of childhood.
And that brings me to Halloween and of course, the color we associate it with–
Orange.
And I've written about orange before. A few times.
In fact, I was going to resurrect one of these posts, but instead, I'll just link back to them.
Do You Know What Is The Most Classic Color?
Here's The Problem With Halloween Decor
20 Great Shades of Orange Paint
Feelin' A Bit Orange  (one of the first posts on the blog!)
Presenting the Hottest Color Palette
My 16 Favorite Benjamin Moore Paint Colors (includes my favorite shade of orange)
Orange is actually a wonderful color!
And even if you don't want to paint your entire home orange, some carefully chosen accents can totally make a room.
For instance, these orange drapes look pretty smashing in this beautiful new-trad dining room.
This reminded me of Ben Pentreath's fabulous orange drapes with his vivid blue dining room. This image, you may recall was taken from my recent visit to England and his gorgeous home and garden.
From a very old issue of Martha Stewart. And an interesting blog post from Suzanne McGrath whose work I love. They used her entry for this shoot. And she also has a fabulous list of beautiful orange colors. Many are my favorites too and a couple are in the Laurel Home Essential Paint Collection. One is a Benjamin Moore, Farrow and Ball equivalent.
Speaking of film shoots. I just found out that this home we did a couple of years ago was used for a recent film shoot! ("LUCE" with Naomi Watts, Tim Roth and Octavia Spencer!) And they kept many of the pieces of furniture we did, etc. That will be fun to see.
And I had to persevere to find a high res image of this beauty. ( you can see many more images if you click on the link.
Is that a stunning bar cart, or what?
I know that some of you want to see a post about bar carts. I will try to do that.
Yes, yes… I know. CALM DOWN.  ;]

I found the cart. Or at least one that looks like this one.
Now be forewarned, that the photo is typically, not-so-great.
I mean, couldn't they at least kick the dog chew thing out of the frame? lol
Anyway, if anyone is interested, it's on Chairish and they are selling it for only $600 which I think is very reasonable for this vintage piece which looks to be in very good condition. The sellers are located somewhere in New York. That's all I know.
And in celebration of Halloween, the fall season and the beautiful color, ORANGE, I made a special holiday widget full of orange items.
Some things are old and some are new. Please click on the images to find out more about that item.

Happy Halloween!
Please get ready if you are a rolodex owner as the next update is coming out on Wednesday.
If you don't get your update, (it will be in the evening) please first check your spam filter. I would search for Sendowl as they are the shopping cart company that sends it out via email.
If it's not there, then it's almost definitely an email issue of one kind or another. You may definitely contact me here: adminATlaurelberninteriorsDOTcom and I will help you sort it out and to get your updated download link.
It would be very helpful if you have the email address that you used to purchase the rolodex.
If you don't already have a rolodex, this is the time to get it AND the paint/palette collection bundle as the price for each of them is going up on November 13th. For more info, please click here.
xo,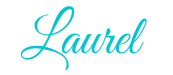 PS: Don't forget to check out the Hot Sales pages. There are some great things this week and also some new things since it came out on Friday.