Dear Laurel,
I need help with my bedroom, but I don't see much on your blog about bedrooms. Well, at least not as much as about living rooms and kitchens.
But, I went into a furniture store near me and they had these beds that I know that you would hate. They were huge and ornate and I could just hear your voice (I mean your words) in my head.
"OH, HOW HIDEOUS!" lol
Can't say that I liked their bedroom vignettes either.
And, to boot, the bedroom "suites" were waaaay beyond my price-range. Like $2,500+ for a nightstand. And some of the beds were over $10,000.
So, I'm hoping that you can put together a post of some cool beds, night tables and if it's not too much to ask, some lamps, oh… and maybe some rugs?
Did I just kill you?
lol
Well, whatever you can do will be fine.
Beddy (Elizabeth) Lampas
I guess that I need to state this whenever there's a fictitious reader. While I base these posts on comments, emails and my 25 years of experience, some of the details come out of my noggin.
Actually, I have done some bedroom posts and you can see them here and here.
When designing a bedroom, there are some things to consider
The over-all style of the home
color scheme
Wonderful bedroom designed by Mark D. Sikes
needs in terms of bed size, storage
and any other things the bedroom might need to serve
Does there need to be a work space?
Is it in a room that needs to function as a den or office sometimes and a guest room at other times? Lots of questions to answer.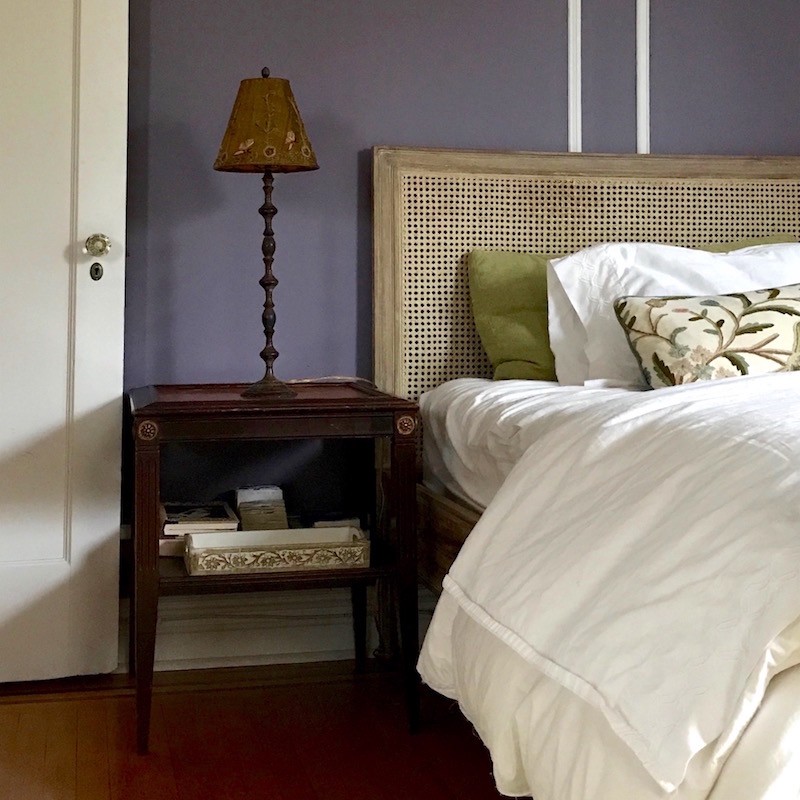 My room with my wonderful Serena and Lily Harbour bed in the full-size. love it to bits!
And I love the new Harbour Day Bed.(below)
This has to be the sharpest looking daybed I've ever seen!
When I design a bedroom, I usually begin with the most obvious piece of furniture.
The bed.
And over the years, I've done a lot of wonderful beds from various sources.
For those who own Laurel's Rolodex, these sources are in multiple categories. But most of them would be in the custom and non-custom upholstery chapters.
David Flint Wood via Architectural Digest – photo: William Waldron
I've always admired Brooke Shield's gorgeous bedroom in Architectural Digest.  The bed, I recognize because I did it once for a client in get this, 1998 is from British Khaki, but the company went out of business a year or two ago. Gorgeous duvet by John Robshaw.
Tonight, we're going to do something new.
Instead of one or two big widgets. I'm going to show you a bunch of smaller widgets. You just hit the arrow to move it as each one has images that you can't see. Then, if you are interested to know more about anything, you can click on the image and like magic, you'll get sent to its source. Cool, huh?
It also gives me a chance to give a little commentary. And sometimes, there might be an alternative piece like two different nightstands or two different lamps.

Love the tufted Fulton bed by Serena and Lily. And here's the most awesome part. You can have it any of their fabrics and there are dozens to choose from, plus three different leg colors. I thought it would be fun to do it in a peacock blue.
Here's another one with the same bed.

This is a very French looking bedroom.

This room has a more masculine feel. You know there are some men who read this blog. And I do love a dark, handsome bedroom. ;]

Oh durn. I couldn't get the bed to show up in the first images.
By the way. If I forget to tell you, I'm having more fun than you can imagine.

Okay, this particular bed is on the pricey side, but it's Bunny's Bed.

I could seriously do this all day long. It's like all the reasons one goes into the profession of decorating with none of the aggravation.
Okay, this is the last one for now.

It features one of my favorite beds by Jonathan Adler, the Templeton Bed. Most of his furniture is mid-century modern, but this beauty is classic all the way. It is also available in a number of fabrics and finishes.
A beautiful detail of the Templeton Bed in the white finish. Duh.
But there's black and a few different browns as well.
By the way, I could keep going with this, if y'all are interested. Or I could also put some other types of bedrooms together. So, please let me know in the comments.
xo,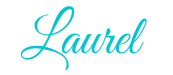 Oh, wait. Hold on. Don't go. I did make a big widget. And why? Well, One King's Lane has put either all or most of their Visual Comfort lighting on sale. And some of the pieces are in the above mini widgets. It's weird because they don't seem to be advertising the sale.
Maybe the intern forgot to send out the memo. Who knows? But all of the pieces on sale are about 18% off, so great prices.
Also, if you're interested. I put up a new white on white shop in Laurel's Faves. Have to say that I kind of love it. :]