Dear Laurel,
I'm hoping that other people have this problem so that you can write about it. But my problem is that I have a large living room. No wait. It's HUGE as it's also the dining room and kitchen.
There is absolutely nothing cozy or home-y about it.
I have no idea how to furnish this too large living room.
Sincerely,
A-Real-Reader-But-Laurel-Can't-Find-Her-Comment
How To Deal With A Too Large Living Room
Well, first of all, it really depends on the situation. Don't I always say that?
Is it?
just a large living room?
A great room with eating and kitchen combined?
A loft space that must function as different areas?
Is the ceiling super high?
Are there architectural givens that can't be changed such as doorways, windows, fireplace?
One thing over the years that I've struggled with a little with clients, sometimes is for them to understand that just because something was built a certain way doesn't mean that it's right.
And that once it's fixed it will look right; like it was always that way.
This includes:
moving doorways.
Adding walls
Adding columns and/or pilasters
Maybe adding a drapery or glass wall as a separator
Adding beams and/or coffers to the ceiling to break up a huge expanse of space.
Then, we need to ask ourselves these questions about our large living room
Can we have two seating areas?
What configurations will work?
Do we need to create an area for dining or a piano?
Do we need to create a separation for privacy?
Is it possible that the best solution is to create another separate room?
Common mistakes that people make when furnishing their large living room.
Just because a room is large does not mean that the furniture needs to be BIG.
Well, at least not all of it. Pieces that can be large are things like an over-scale coffee table. That looks fabulous in a large living room.
A bookcase or cabinet can be on a grand scale.
I believe with all of my heart and soul that the thing that shouldn't change size a lot is the seating.
Why?
Because the people who sit in the chairs and sofa are the same size whether the room is large or small, that's why. There can be more seating. Or a longer sofa, for example.
Just no Leviathans please.
The only exception to this rule is if you live in any of the three following states.
and we'll throw Montana in too. ;]
Then, you can have your furniture as large as you like.
Yes, I'm being cheeky. No really. It's only my crusade and recommendation. That's all.
What else do we need to know about our large living rooms and their decor?
Well, usually, I prefer a unified monochromatic palette for large rooms
(unless the designer is Miles Redd. He can do whatever he likes because it's always fabulous even if it's not everyone's taste)
This is without a doubt my favorite Windsor Smith living room. It is a very large room. And I don't know about you, but I long for it to keep going. And since somebody had to be standing back from the foreground, it apparently does.
And do you know what I think makes the room?
Anyone who's been reading my blog will know the answer.
Yes, Nancy, I KNOW that you know! ;]
Anyone else have the answer?
I promise that I won't bark at you if you're wrong. There is no wrong, because it's all quite fabulous.
You guys are a little shy today. Okay.
It's the charming BLACK neo-classical table in the foreground and then flanked with the Gustavian chairs. Oh my! Plus the gorgeous, layered styling.
We need those layers of decor in a large living room.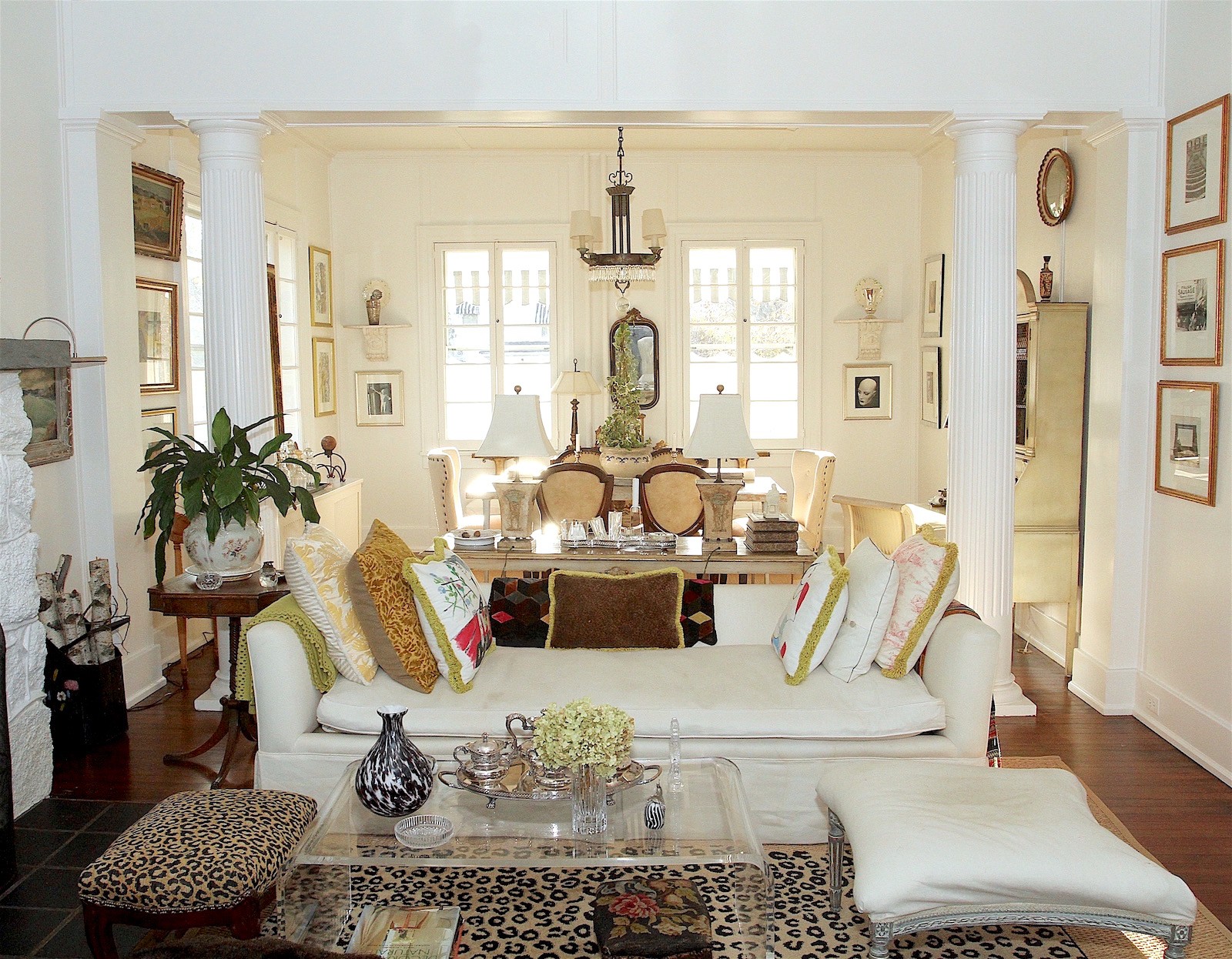 Nancy Keyes' giga-gorgeous living room is a perfect example of layers and layers of chantilly cream. AND exquisite architecture. Her room came with the beam, pilasters and columns.
But let's say that your large barn of a room, doesn't. Would adding something like this make the difference?
The oft-published and probably the most beautiful large living room that God ever put on this good earth by Frank Babb Randolph. It also features a monochromatic palette. And again, the room is enhanced by a dark wood center hall-type table. In fact, it's that table that's grounding the room!
Alexa Hampton took a large living room and created intimate seating areas. Please notice that the scale of the furniture is not any larger than it would be if the room was half the size. There would just be less of it. :]
An Albert Hadley's iconic, timeless living room for Mrs. Nancy (Princess) Pyne. Hmmm… There's another wonderful dark, round table. And for more images and yet another dark round table, please check out this post.
Oh dear. If I publish this room one more time, Mark's going to call his lawyer. lol. But here we have another wonderful example of a large living room with one of my favorite configurations, two back to back sofas with a long console table in between.
This is another back-to-back-sofa situation. A fabulous large living room by James Michael Howard.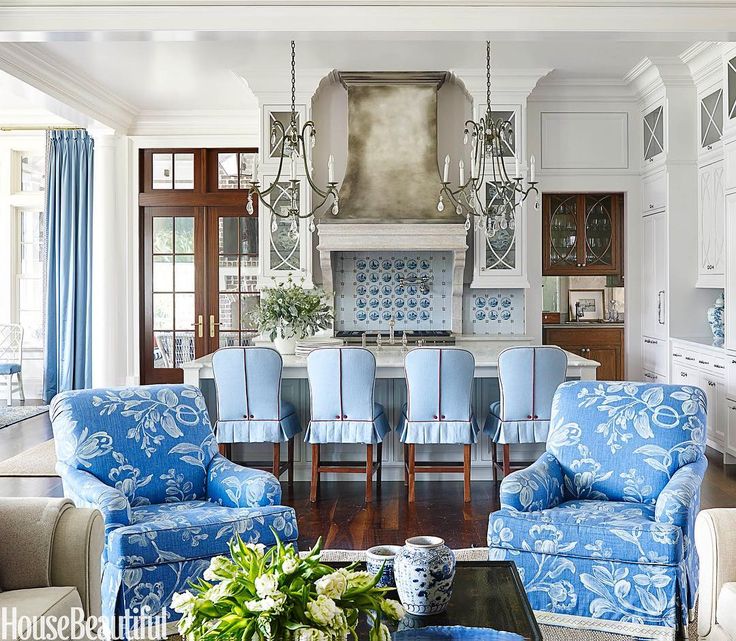 An architecturally perfect great room and beautifully decorated by Suzanne Kasler. Please note how the columns/beams give just enough separation so that we know that's the dining room, not more of the kitchen.
This is a hotel; my very favorite published numerous times here, the JK Place in Capri. But even so, the same principles of architectural details and even a small wall gives a great example of what can be done to create "rooms" out of one large room.
Just had to get this image in. They changed the table at some point. I'm not sure if this is earlier or later, but I love it!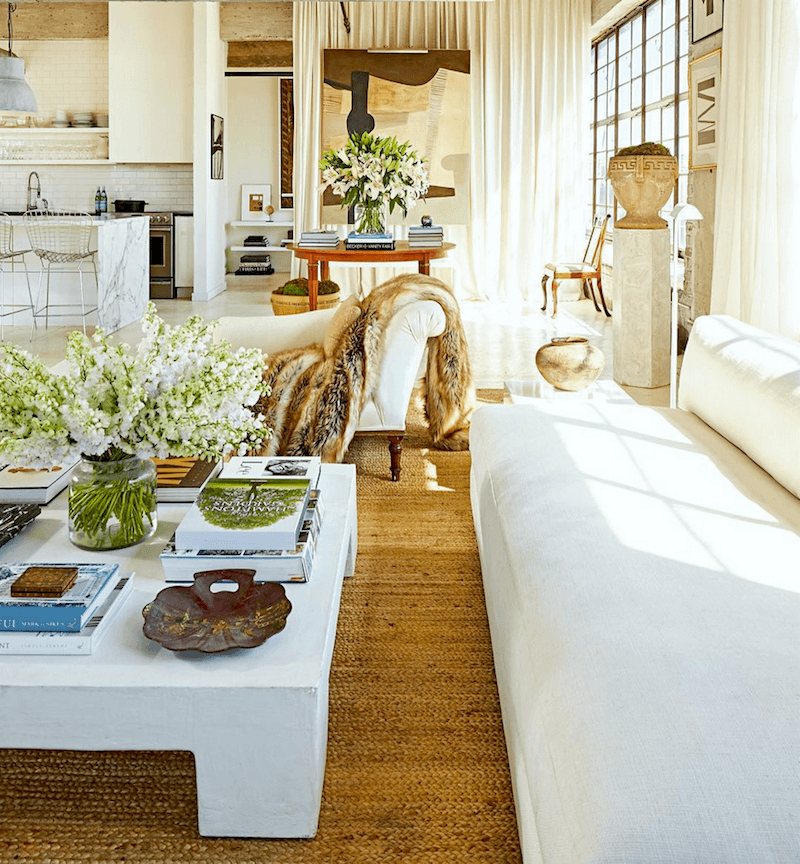 I'm finishing off with the young interior design genius-amazing artist, disgustingly handsome-self-professed mama's boy and Weimaraner lover – William Rankin Mclure IV.
If you're not following him on instagram, then you are truly missing out on all the fun. (and his too adorbs Weim puppy) He's a boy after my heart and INSANELY TALENTED! And also please follow the photographer who shot this space so beautifully, Hector M Sanchez.
Above is William's Birmingham Alabama loft that well… makes me want to slit my wrists.
I'm just joking.
sorta. :/
That's how great I think his designs are.
But see the lovely white curtain down yonder.
Behind that curtain lives his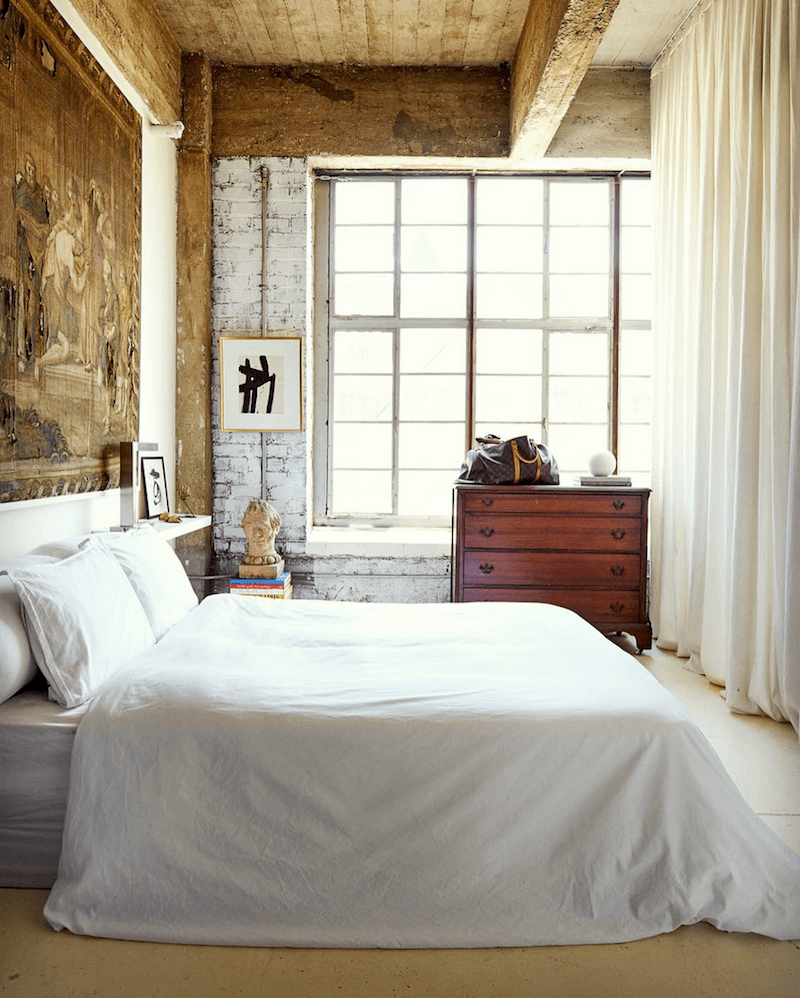 BEDROOM!!!
And he hung one of his gorgeous paintings on it. How clever is that!
And yes, I adore all of the decay and stains and the painted concrete floor.
And it's okay if you don't.
I realize that it's not a look for everyone, but I love it!
And OH! That incredible piece over the bed?
He found it in a dumpster!
The books make for a beautiful and functional end table.
But I wonder what happened to his Chinoiserie coffee table?
Oh, I hope that he gave it to his Mommy!
But I do love the one he has as well.
OH, that reminds me.
Serena and Lily just came out with 500 new products!
And drum roll. They read my mind.
I've long loved this side table.
You can see it in here next to the dark blue striped settee.
Well, S&L just introduced the Reese Coffee Table!!!
It's nice and big but not too big. And there are these cool trays that pull out of each side.
Love the Chinoiserie styling. I wish that they'd do it in both white and black.
But I suppose that one could always paint it. I would. But then, I paint everything!
Sorry, for the interruption. One more of Williams' fabulous loft.
From the kitchen. duh. But get this. The island top is FORMICA!
OH MAN! LOVE the Regency dining table and chairs in the background.
And the light fixture over the round table is too cool for words!
I found it too!
Oh you wanna know what it is?
Ahem. I used the Laurel's Rolodex method for finding things on the internet.
Worked like a charm.
So, here's the deal. This one above is a knock-off of a Serge Mouille mid-century modern piece, I found on Overstock for 470 bucks. Sure, it's made in China. So? What else is new?
I did find a licensed Serge Mouille at Design Out Of Reach. Price: $6,759.00 – ouch. but, it's only in black. I do like the black version as well. The black one is also available on Overstock.
In honor of William's gorgeous large living room, I made a little shopping widget –
we'll call "in the manner of."

oops, I almost forgot!
We'll need a fabulous faux fur throw!
xo,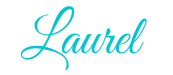 PS: One King's Lane is having a two-day site-wide 20% off sale. Might be worth checking out.