I received a real note the other day that sparked an idea for a post.
You are one of the few [designers] that still like colors!
My husband loves color and hates (such a strong word) beige, tan and gray.
Fair enough, there are still a lot of interiors that are focused on beige, tan and gray.
But, hun, if I may say so… you're hangin' out in the wrong bar with the wrong crowd.
Ya know what I mean?
It's a bar in a sterile sprawling suburb populated by sheople.
Sheople who watch too many decorating shows about how to decorate your home as blandly as possible.
And it's not that there's anything wrong with those colors. They just don't know how to work with them.
But, here's the deal.
Color has been here forever and it NEVER LEFT!!!
You need to be hanging with Gloria Vanderbilt and folks like that. Then, you'll see pleeeeenty of color.
kay???
My delightful friend, decorator Brett Leemkuil  has introduced me to some new ways of thinking about design.
And believe me. He is definitely hanging with the right people.
Brett is close friends with Hutton Wilkinson who was the protegee and business partner of the legendary Tony Duquette who was the protegee of the legendary Elsie De Wolf.
Now, the original plan was to show many examples of designers who use color in their interiors and prolifically too.
Fine. Here's the list off the top of my head.
(okay, not exactly off the top, but close) :]
katie ridder
madcap cottage
parker kennedy living
eddie ross
celerie kemble
alex papachristidis
alexa hampton
miles redd
meg braff
michelle nussbaumer
ruthie sommers
tobi fairley
ashley whittaker
amanda nisbet
jeffrey bilhuber
mary mcdonald
palmer weiss
kelly wearstler
jonathan adler
jana bek
(below are ones I forgot before publishing.)
jamie drake
ben pentreath  – HOW COULD I FORGET BEN???
And I believe that every single one (except for Jana) of these fabulous designers has been in this blog and many of them numerous times.
And each of them and maybe all have been hugely influenced by the aforementioned
Tony Duquette.
And that is what the rest of this post is going to be focused on. Tony is a giant in the interior design industry and deserves his own post. However, tied into Tony is Hutton Wilkinson which we'll get to in a sec.
Who is Tony Duquette?
(If you don't already know.)
Well, first of all, he passed away in 1999. He was an amazing creative genius who designed Hollywood film sets, costumes, interiors, sculpted, painted, and created luscious jewelry.
Hutton Wilkinson, his business partner discovered Tony when he was 14 and from that moment on… was hooked. He had found his calling and eventually started working for Tony.
Tony and Hutton in the late 1980's. Yes, this is the way they dress. At least on this occasion.
After Tony passed, Hutton purchased Duquette's estate that he now shares with his lovely wife, Ruth. They make their home in a separate more contemporary home, adjacent to the main house.
The main house is known as Dawnridge.
It's located in Beverly Hills and Hutton loves to show it off! He has maintained it beautifully.
Dang, I was just there last March for the design bloggers conference. So close. Well, another time. Definitely!
Hutton has authored two large books about Tony Duquette's magnificent interiors
What does that mean? More is More?
Well, Hutton, Tony, Brett and dozens of other designers refer to themselves as maximalists.
Obviously, that's the opposite of a minimalist.
Tony's and Hutton's interiors are definitely in the over-the-top category– for some.
The rooms are opulent and  gem-toned. No gray and beige unless it's an accent.
In fact, Tony's favorite and signature gem is malachite.
And lots and lots of it.
And along with that are exquisite fabrics, Chinoiserie and everything exotic and eastern.
There are mirrors on top of mirrors.
Gold for days.
Incredible lighting.
It is all high theatre and a succulent feast for the eyes.
So, let's take a look-see.
An exterior shot via Veranda
Holly Phillips of the English Room who I've had the pleasure to be a blog tour with, was there a few years ago and took numerous photos which I helped myself to a few and cropped them. Please check out her blog here and here for dozens more gorgeous images of this incredibly wonderful estate.
It's all pretty stunning if you ask me.
And now for some interior shots of Dawnridge
via Lonny
Yes, the ceiling is mirrored. Interesting effect, isn't it?
Another view of Dawnridge taken by Stacy Kunstel of Dunes and Duchess.
Gucci used Dawnridge for a photo shoot. That's actor, Tom-Hiddleston-photographed By Glen Luchford
The malachite pillows are from a line that Hutton designed for Jim Thompson silks
via Lonny
 Incredible stairwell in Dawnridge. I think I may have used an other image of this in a post a while back.
The rest of these are Hutton's interiors.
image: Holly Hollingsworth Phillips
Hutton's living room.
A vignette from Hutton's living room. I believe that the wallpaper is from Scalamandre.
Hutton's opulent living room. Obviously, this is not the first living room. Maybe he has more than one. :]
Malachite rug that Hutton designed for Roubini Rugs
An image of real Malachite I took last year when I was in Italy at Antolini Marble in Verona
This looks familiar!
Here's what's funny. I have used this image in a post about Hollywood Regency and credited Tony Duquette, but I believe that this is Hutton's bedroom.
via– photo: Floto + Warner
A lovely vignette from Brett Leemkuil's jewel-toned living room in Queens, NY.
image by Stacey Bewkes of Quintessance
A beautiful table from the New York Botanical Garden Orchid Show in 2016 that Brett collaborated with Hutton to produce. Brett is a fabulously talented event designer as well as decorator.
Bottom line in regards to the question.
A lot of designers use color in their interiors. Some of the biggest names.
And–
Color isn't coming back.
It never left.
Hutton gave a wonderful quote about advice that Tony would have liked to pass on in this brief interview.
Below I had a LOT of fun. Really, way too much and could've gone on for about a week, but I have created a grouping of furnishings in the opulent maximalist manner of Tony, Hutton, Brett et al.
Please click on the individual images if you'd like more information about the items. Most are one-of-a-kind.

Hope that you enjoyed this post. Are you a maximalist, a minimalist, or something else?
xo,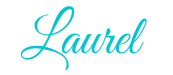 PS: Please also check out the hot sales page for some fantastic deals this week.