Dear Laurel,
We need a budget friendly living-dining room combo.
I loved Sunday's post with all of the cool furniture you found from Etsy, Ebay and other online sources. I thought it would be cool if you could elaborate on that board you did with the sofa for $1,500.
The style of that room really speaks to me, but I live in a smallish home-built in the 30's and because the previous owners expanded the kitchen, the living and dining room are one room.
We have $10,000 – 15,000 max with shipping/handling and tax to do both areas.
Oh, I forgot to tell you something a little bit important.
I need to have it all together by mid-June.
Together and relaxed.
My mother-in-law is coming for a week.
Ima Nuttzshob
*********
To be clear, in case you guys don't know… Ima Nuttzshob lol is a fictitious character but one who definitely exists. In fact, hmmm… she could have been me some years ago.
But I created her so that I could build on what was started last Sunday.
Here's the board again with some of the furnishings.
Let's begin at the bottom with our area rug. And let's do the most attractive one there is for the least amount of $$$.
Sea grass.
All right. We've discussed sea grass before at length. It's a wonderful product. The rug I'm going to present, I have to say in all honesty, I would not sell to a client. Why is that? It's the binding. You can see the stitching and the corners aren't mitered. :/
If that doesn't bother you and your mother in-laws eyes aren't that sharp, then this is a fine rug, I'm sure.
And blimey. It's only 250 bucks for a 9 x 12!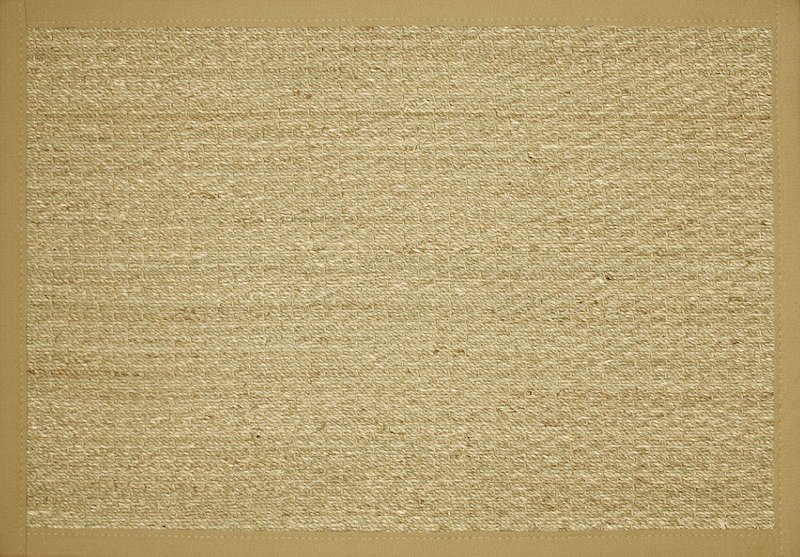 Sea grass rug from Natural Area Rugs
Let's do the beautiful vintage Thomasville sofa from Chairish.
And how about a couple iconic Chiang Mai Dragon pillows. Love the colors! This one is from Motif Pillows. You MUST check it out over on Etsy. It is one of my favorites and they have so many gorgeous pillow covers– very reasonably priced.
Blue and White Chinoiserie table lamp for $252.00
You can see them here in the kitchen we did a couple of years ago. They are very pretty!
This is a vintage Baker cocktail table found at One King's Lane. So unusual and it's a little expensive for the budget at $1,295.00. But maybe we can make it up elsewhere.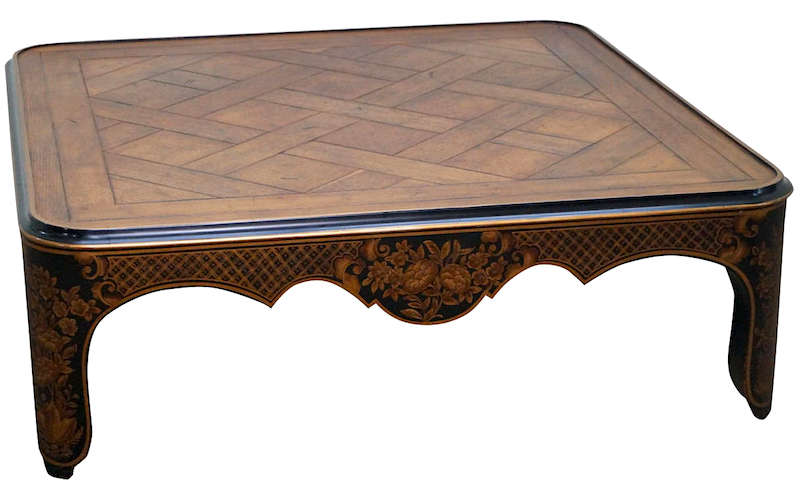 This is also a cool vintage Baker Chinoiserie cocktail table with a parquet top found at Bucks County Estate Traders on Etsy. This might very well be my favorite source on Etsy for vintage and nearly antique furniture. They have a beautiful and large collection.
These faux bamboo chairs are cool and depending on the floor plan could use them alone and/or add the ones below, or use them alone.

Yet another fabulous source on Etsy. Erin Lane Estates. I know I keep saying that, but this is another must see shop. These two beauties look to be in great condition. Their upholstery is neutral enough and at $600/each they are a very good buy.
I'm loving our vintage neo-classical stools if there's room in the budget.
Sometimes we just need one occasional chair.
How much would you pay for this lovely Regency style chair for the 1960s? $700? $800?
How about $325.00? That works!
Only $699.00 at DejaVu Decor on Etsy
I know… The upholstery is pretty awful— well, exceedingly dated but in a funky kind of Anthropologie way. So, it could work, except I have a feeling the fabric looks a little ratty in person.
Therefore, either a reupholstery or a slip cover would be awesome too.
One other option if money is super tight is to paint the upholstery. YES! You can paint fabric!
By the way. The way I did it, is not advisable. It's okay because I diluted the paint hugely. But it's best to use paint that's meant to go on fabric.
I do love these little faux bamboo chests that could flank a fireplace if the wall isn't too large or go in front of a window or flanking a wide door. I would not have more than about a foot of wall on either side, at the most.
Over these if not in front of a window, I would put two mirrors or two pieces of art.
The Madeleine Mirror from Anthropologie is beautiful and just the right size for the chests.
And they are only $298.00/ea.
Lovely detailing, I think.
I know that we had a little controversy about ready-made drapes. First of all, we need to use rings and a rod. For my sources for custom rods click here.  These are from Anthropologie and what I'm going to make up is that there are three windows— two in the living area and one in the dining area. These are actually $268.00 each. I don't think that's for a pair but not 100% sure.
But here's what I'm thinking. Let's do the one panel with a hold back like shown. And then add a cool bamboo shade underneath.
photo: Paul Caddell via Lonny
Something like this.
Sorry jumping around a bit. Instead of the chests in either the living or dining area, we could do these wonderful bookcases, below.
1940s Hepplewhite style bookcases from Bucks County Estate Traders -the pair for $1,195.00
I would probably paint these if the walls are pale.
They measure – H: 47″ x W: 36.5″ x D: 10″ So, if doing a mirror over this it needs to be wider and maybe not so tall. Round mirrors look terrific.
A little Pizazz Mirror from Wisteria for $280.00
Wisteria has a fabulous collection of mirrors and at reasonable prices too.
Heritage Henredon in Ebay for $950.00!
Okay. Yes, the two-tone thing is a little odd– but I'd get me some Annie Sloan chalk paint and turn these handsome beauties into two treasures. These could go in the living room– or if there's a center doorway, (to the kitchen in this case) possibly in the dining room. They have a pull-out shelf and the storage is terrific for linens, etc.
Above and below, a little inspo from Darryl Carter.
I meant to have this picture Sunday when we were talking about the Federal mirror.
Yes, please. Can I have this?
Now, for the Dining Area.
We're going to need a table and nice tables can be very expensive!
An EJ Victor Double Pedestal Banded Mahogany Dining Table on Ebay for $600.00
WHAT???
Sure, the finish is a little light. But maybe get some of that Restore A Finish in a darker color to deepen it a little. I said MAYBE, because I've never done that and don't know if it'll work. But my guess is that it will. And how can you go wrong?
Of course, there are tons of dining tables on both Ebay, Chairish and Etsy and of course other places.
(those links will take you right to the vintage dining tables on those sites.)
But let's look at dining chairs.
We could do these chairs from Sunday's post which are a steal and well within Ima's budget.
Or, we could go more classic/formal
These classic Chippendale (not Chinese Chippendale) – Mahogany – almost black dining chairs for $2,400 for the set are well-worth the money.  They are beautifully scaled too. I would put a little slip-cover skirt on them.
Something like this, only the skirt goes around the back too! And it could be box pleated like this or just corner pleats. (source unknown)
Or we could do these lovely Hepplewhite style chairs from Bucks County Estate Traders.   They are only $1,575.00 for the set of eight. wow! I might paint these chairs.  The original Hepplewhite chairs were often painted.  They could also have a slip cover or new upholstery.
An original Hepplewhite chair on 1st Dibs. What a beauty that is!
If you don't have enough chairs, sometimes you can mix styles.
Or, if you prefer an upholstered chair… Well, there's always the Ikea Henriksdal chairs. And then you could do a cool slip cover from Bemz. (you can find this in Laurel's Rolodex on page 29) They have dozens of fabrics to choose from.  However, I would prefer to have this skirt about 5 inches shorter. They also make a long version and then one that just covers the seat which is also nice.
Here's an example by Suzanne Kasler of chairs that look great together. Oh, and a gorgeous slip-cover over the chair in the middle.
This chandelier on Etsy from 5th Ave Kitsch is a little over-budget at $1,100. But sometimes it really pays to splurge on one fabulous piece that's going to make the room.
Well, I think we did it in terms of staying within the budget. And I think quite a stylish room that Mom will find impressive! Well, let's hope so! But of course, the most important thing is that you and your family love it!
xo,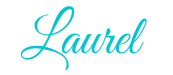 Save