Oh dear, another reader who wants expensive looking decor and fell short…
Dear Laurel,
I'm another one of your budget readers. But then again, aren't most of us? Recently, I ordered a mirror and it wasn't terribly expensive but oh man, when it arrived I was so excited. And then after struggling for nearly 30 minutes (felt like 30 hours), I finally got the bloody thing out of the box.
The box looked like a pack of deranged gorillas had gotten a hold of it.
The mirror, itself– while I love the design, the finish gets a solid D— Instead of a believable antique finish, it is obviously spray painted with a fairly matte even texture and barely even metallic looking.
Well, there's no returning this thing now that the box has been pulverized by my attempts to extricate the cheap-looking mirror from its packing.
Fiona Foolzgold
***
Yeah, they sure do pack those mirrors up tightly. And they have to, because there's only one thing worse than struggling with a mirror for 30 minutes to get it out of its box. It's struggling for 30 minutes, only to discover that the mirror has a giant crack running down the entire length of the mirror.
I swear that those fragile stickers get interpreted as "let's throw this thing around and put a piano on top… hehehe"
But… the finish. I know.
Did you ever order something online for your home and found that it looked completely different from what you were expecting?
Or did you find something at a flea market that even the fleas wouldn't touch it's such a mess. But, aside from that, if only…
Well, this post is an overview about:
working within a limited means,
fixing pieces so that they look amazing
and some pieces I've found that look a lot more expensive than they are and/or getting the same look for a lot less.
Let's begin with a bad finish on any metallic piece– say an antique gold piece.
Oh, I see it all the time. Horrid, just horrid. Like, who do they think they're kidding?
But, this works even IF the piece is not even trying to look like metal. It could be wood or plastic–anything.
We could do real gold leaf.
Anyone ever do that? I did once in a decorative painting class and aside from the noxious odors, the class was incredibly fun. One thing we did was take a piece of moulding and gold leaf it and then antique it.
I had my little piece of moulding for quite a while but don't know what happened to it now. It was my favorite thing I made in that week. And it looked quite believably old, I think.
But real gold leaf is expensive and it's a massive-headache to work with. I mean it's whisper-thin and the slightest bit of breeze will have it crumple up into something unusable. Yes, I know, it's not all hopeless, but it's not easy either.
Here's the One King's Lane Connecticut House living room's fireplace and surround. Remember we featured it last Wednesday. Over the mantel is a classic Federal mirror with an Eagle. On their site I found one that's quite stunning.
And it's also quite expensive @ $3,795.00 for this Federal Giltwood mirror at One King's Lane. I'm sure that it's worth that, but it's not in my budget.
And I know someone is going to tell me that they found one of these at a tag sale for 15 bucks. OR you inherited one from your great, great-grandmother– along with a wad of cash.
That's very nice. I'm very happy for you.
But not everyone has wealthy, classy ancestors. Some of us were raised by poor slobs. Not our fault!
So, what to do, what to do???
Well I found a Hickory Manor House Regency Convex mirror for less than 1/10th the price, but the finish is not very believable. It's an obvious fake and we can't have that!
And here, after putting it through a Picmonkey alteration is what it might look like if we got some paints and did a number on it. This is Laurel's version of DIY. But hey, you get the idea. (I hope!)
Okay, what do you recommend, Laurel?
I knew that you were going to ask me that, so I took the liberty of gathering some products/techniques I've used and some others that look terrific.
First of all, it depends what you are trying to do. Are you trying to match something? Do you want it to look very distressed?
I find it very helpful to take a piece that you already have as a reference for what you are going for.
It might be an antique gold frame or even one that's not antique that's very well-done.
What I usually do is get a whole bunch of stuff (paints) and then experiment. But if you have a tried-and-true method/paint, that's okay too. And if you DO, please tell us what it is!
If you are painting something that isn't already gold, then you might need an all-over wash of gold paint. You might even need a primer. But often good ol' spray paint will do the trick. That's for the base color. Sometimes it's nice to do an umber or even red. Red looks great underneath gold.
Then you'll have an even surface of gold like the cheap mirror.
I advise either removing the frame (if it were this or some other mirror) or using blue tape and plastic to cover the mirror or other parts of your piece, if you can't.

Some of you may remember this piece that I painted two and a half years ago. If you want to see the before piece, click here.

Modern Masters Olympic Gold Metallic Paint
Gosh, I didn't even add it in the post at that time. Well, I deserve a break on that one because my BFF was dying.  But this stuff is wonderful. First of all, it's water based and there is absolutely no odor whatsoever– plus it's easier to clean your brush.
I am very happy with the way the chandeliers turned out. We did add some real beeswax candle sleeves later on.
But, there are some other wonderful faux gold leaf products (paints) on the market for you to try.

I've heard good things about Martha Stewart's Liquid Gold paint
And then there's the uhhhh…  the gold standard – Rub 'n Buff
Rub 'n buff is exactly what it says. You dab it on with a paper towel and rub it in/off to get the effect that you want with a paper towel.  My two favorite shades of gold are Gold Leaf and Grecian Gold
I love the way that Jennifer Rizzo of Sanctuary Art used Run 'n Buff to create hi-lights on an antique gold frame.
You'll sometimes need to add darker paints to get that dimensional quality. Don't laugh, but I've even used waxed shoe polish to get that effect. It mixes really well with run 'n buff. This is a good tutorial that explains a good technique for that.
For tons of images and tutorials with Rub 'n Buff – click here.
I very much recommend that you wear gloves too. I'm very bad about that and invariably end up looking like James Bond's girlfriend in Gold Finger.
haha ;]
Oh dear, the post should be half-way done and I've only covered faux gold leafing?! But, accents with a rich antique-gold finish is one of the best ways to make a room look rich. And a really bad gold finish will cheapen a room like nothing else. You can paint – ANYTHING. So, please bear this in mind if you get something and the finish is sub-par.
I know that a lot of you love perusing consignment shops and flea markets for treasures.
But not everyone has access to these and/or wants to take the time to do so.
And this is why God invented Ebay. Remember the days when it really was only an online auction house? Now, almost everything has a "buy now" option. Most vendors also accept offers.
But before I show you more goodies from Ebay, I want to mention another favorite of mine.

One of my fave online sources for those who don't live in West Palm Beach Florida is Circa Who. There one can find vintage treasures from decades ago. And the prices are quite reasonable. Often, they have repainted the finish, but many have their original finish such as this Baker Opium table.
But, you have to get in there, because the great stuff only lasts a few minutes, if that. I think that if one is seriously looking for a particular piece that it's a great idea to call them up and see if they have it or have them be on the look out for it. I've never worked with them, but I had a client who did who said that they are super-nice.
I love these vintage pieces–not necessarily to do a whole room in vintage style, but a great coffee table like William McLure has makes such a stylish statement.
I adore William's blind fretwork coffee table! And he hand-painted it.  (natch– since he paints almost everything) The top has this faux something or other that is way cool!
Oh, how I love that boy's style! And yes, yes… I know, I know… the books, the books! lol But he's so gosh darned talented AND he's following me on instagram— so there! :]
Oh wow! I found almost the exact table to this on 1st Dibs. Now, don't get me wrong. I adore 1st Dibs. Who doesn't? But I use 1st Dibs for inspiration and/or if my client is one of Forbes 500 richest in the world.
Thomasville vintage Hollywood Regency Fretwork Chinese Chippendale coffee table found on 1st Dibs for $3,600

So, let's say that you aren't digging the wood top. If you are planning on painting the table anyway, you could have a new wood top made for table.
As for the price. I think that you could eventually find a table like this for less based on other things I've seen, but there's worse.
A lot worse.
And yes, this is the real thing, I'm sure– an authentic late 18th century Chinese Chippendale serving table, probably hand-carved by Mr Chippendale himself. It should be with a price of  27 Large. It does come with a marble top from David Skinner Antiques. I'm sure that it's quite rare and worth that, but for the 99.999% of us, that's going to be a teensy tad out-of-reach.
But… getting back to Ebay for some expensive looking furniture for our expensive looking decor.
Here is a vintage Henredon walnut fretwork square coffee cocktail table from ebay for only $599.00!!!
I would paint this baby like William McLure's table. Oh, how handsome it would be! One thing I love about these vintage coffee tables is that they are usually lower than the new ones out there. This one is my favorite height of 16″.  Stop grousing about having to bend over a little further. It's good for your abs!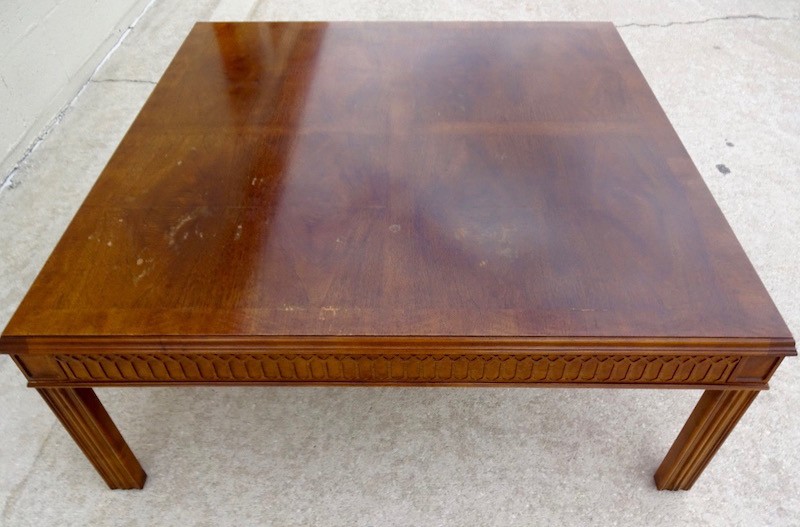 As for painting vs leaving it wood. I realize that for many it's unthinkable to paint stained wood. But you'll admit that this finish has had better days. So what to do about that?
Restor-A-Finish – This stuff is A-mazing!!!
This is a very good post about this product on Centsational Girl.
Full disclosure. I've never actually used it. haha. But I saw a zillion before and after photos that have convinced me that this is an awesome product. And it has gotten rave reviews.
Did you know that you can get great vintage tables and other furniture on Ebay as well as Etsy and Chairish?
Those are three of my favorite sources for vintage furnishings. But there are dozens more in Laurel's Rolodex.
And one can find some great deals for expensive looking, but not-expensive, furniture.
But you have to know what to look for.
I sometimes start by searching on those vendors' websites for certain keywords.
And this is only a partial list.
opium coffee table (also try cocktail table)
Chinese Chippendale coffee table
Chinese Chippendale fretwork coffee table
Chinese Chippendale Ming table
But it could be anything you are interested in
And then I would try a search for some great vendors that are known for beautiful vintage furnishings:
From Etsy Vendor –  The Collector Loft vintage neo-classic stools by Baker for only $975 for the pair
These are so gorgeous and that is a great price for these classic stools.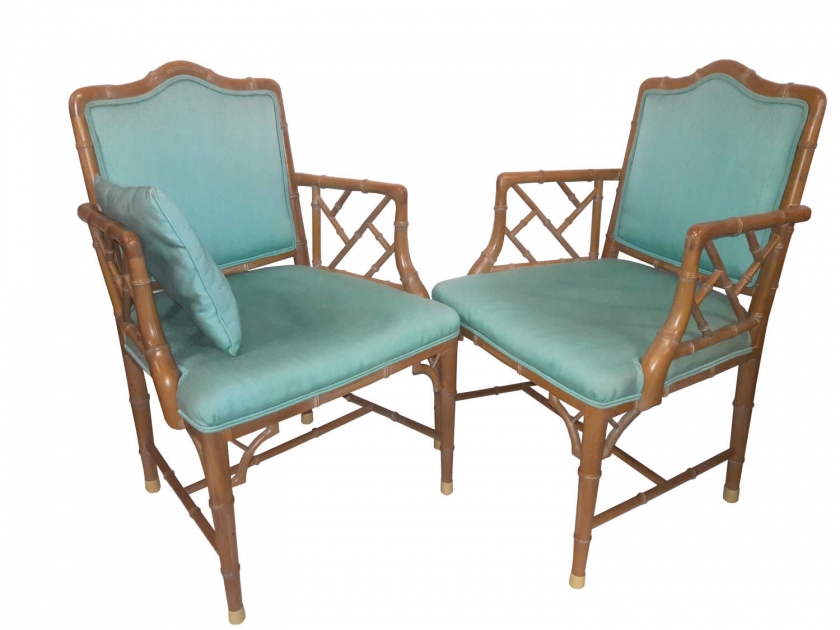 I adore Chinese Chippendale and these handsome occasional chairs are only $575 for the pair. Sweet.
Pro Refine Furnishings – Six Vintage Mid-Century dining chairs from Henredon found on Etsy for only $687.00!!!  Whaaaa???  I mean, how can you go wrong?!? I would mix these with two complementary upholstered host chairs. Of course, they need some different upholstery, but they are only $115.00/each!
A fabulous country/rustic painted china cabinet – vintage Thomasville found on Etsy for $525.00!!!  Hold the phone Loretta!!! Like, are they kidding? That must be a typo. That's nuts! A boring piece of unpainted furniture costs more than that!
Who knew?
Oh man… I could keep going on here for about another century. This is instead of wine for me! Here are links that will take you directly to some of the good stuff on Ebay, for starters.

How elegant and expensive looking are these vintage Baker French Pecan side tables found on Ebay for only $895.00! No way! You can't get a decent side table on Pottery Barn for 45o bucks!
What would you pay for this way cool French-style mid-century-in-perfect-condition sofa? $1,500 – $2,000? How does $199 – sound? 1970's Hickory Wood Sofa found on Ebay.
There has to be a catch.
Here are a couple of terrific links over at Chairish.
Love this pair of vintage Thomasville faux bamboo Hollywood Regency chests from Chairish – Vendor, Nueve
What's terrific on Chairish is that you can see more from the vendor as well as more like the piece you are looking at.
Vintage Thomasville faux bamboo chest from Chairish, newly lacquered in Benjamin Moore Simply White– only $1,250.00 – The vendor is Adore Mid-Century. I think that price is insanely reasonable because it's a lot of work to lacquer a large piece of furniture.
The sofa up top is vintage Thomasville and only $1,500 from Chairish. What a classic and it looks brand new!
The coffee table on the lower left is from Baker and is on One King's Lane for only $1,295 which is a very good price for that awesome piece. But it too is a one-of-a-kind.
For those of you who saw this graphic either on instagram or in your email from me, did you guess which piece was the most expensive? And which one was the least expensive? I know that I would've gotten it wrong. Yes, definitely. Definitely wrong. :]
Well, I must stop for today because my eyes have turned into squares. But there's much, much more. I'm loving this getting the look for less thing. Hope that you're enjoying it too!
xo,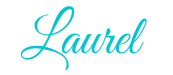 This post contains affiliate links for products I love.