Dear Laurel,
I just found two of the most beautiful lamps at a consignment shop. The woman said that they had just come in and so I snagged them.
Unfortunately, they do not have lamp shades, nor is there even a way to attach a lampshade. It's just the base, a stem, a socket and then a bulb of some sort.
I know that they make these clip on lampshades, but I have one on a small lamp and it's pretty horrible. It's always crooked, no matter how much I fuss with it.
Bouillotte Harper
Hey Guys,
I realize that lampshades are difficult. No, wait. That's not right.
Next-to-impossible!
And one reason why they are difficult is that sometimes the manufacturers don't even get it right. It's not a precise science because not all lamps are the same proportions and not all shades are made the same way.
It's like buying 10 different styles of black socks. Eventually, some go to sock heaven and then none of them work together.
However, I've learned a few things over the years. Or at least learned to know what I don't know, if you know what I mean.
So, let's jump into our lamp shades

By the way— yet another extensive subject, so I'm going to stick to table lamps, today.
Here are most of the lamps that I own. Two of these are part of a pair. Actually, I have three of the one on the left. I have had those lamps for about 17 years.
The little crystal lamp with a clip on drum shade sits in my kitchen. It's vintage and yes, it's always a little warble-y. Well, today, I fixed it and then in a characteristic klutzy-Laurel-move, I spazzed out hugely and got caught up in its wire.
Don't ask me how that happened and then the poor little thing came crashing to the floor. Fortunately, on the rug, or it would have been certain death. Instead, she's just a tad crooked here. but she's resting comfortably now, back in the kitchen with a new light bulb. :]

Lamps De-Shaded. ;]
The two on the left are clip on shades. And yes again. They are never straight!
Actually, I took this image first which is why the turquoise ginger jar is in this one and not in the second one. It didn't fit with its shade on!
Now, let's examine the ginger jar for some rules
Well, sorta.
Have I ever told you?
There are NO rules. Well, not hard and fast ones.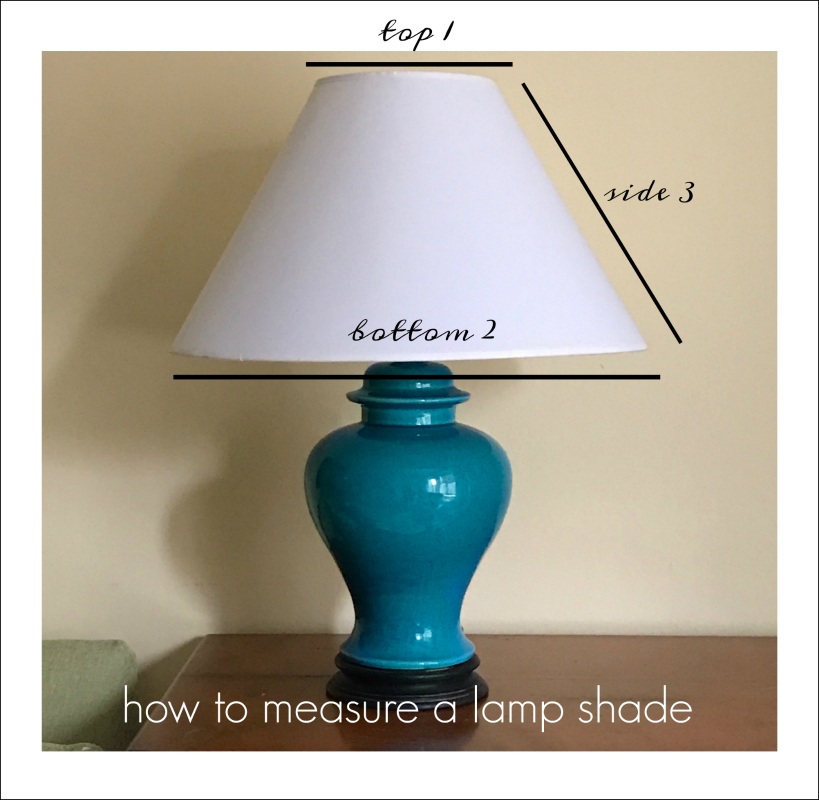 When measuring a lamp shade the way the measurements always go is top, bottom, and side parallel to the side.  I ADORE this shade. It is a more unusual style called a Coolie shade.
for obvious reasons.
I got the lamp four and a half years ago on Etsy for 40 bucks! It did not come with a shade, but I had this one on a lamp I wasn't using and stuck it on and here we are!
Let's talk lamp shade proportions.

Okay, this is our first sticky wicket, is it?  For a NORMAL lamp and a NORMAL lamp shade, the shade should be about 40% of the total height of the lamp. This one is pretty close to that.
The width of the shade is supposed to be double the width of the base. Well, we have a coolie shade that is wider at the bottom in relation to its top than other shades.
It's actually not far off. It's hard to tell from a photo.
And what about this wonderful buffet lamp from Currey and Company?  No 40% or  50% of anything! I don't know what the rule is here. And these are also extra tall buffet lamps.
This Gustavian Buffet Lamp is from Visual Comfort.
Or what about this little lamp I found?

The shade is TALLER than the base. I'm not totally crazy about this lamp in any case. But it just goes to show that the rules very often don't hold.

Let's take a closer look at the ginger jar. We have the base, then the black neck.
But not all lamps have such a long neck. More about that in a sec.
Then, there's the saddle that the harp sits in and finally the nut and bolt that screws the finial on to keep the lamp shade in place.
Sometimes the issue with the lamp shade being the right size for the lamp isn't the shade.
It's the harp.
Most shades attach with a harp or a clip on. There are some other situations, but since they are far less common, I'm going to uhhhh… leave them off the table. (sorry) :]
The most common type of structure for the shade is a washer and spider fitter.
This is a perfect example of that on my green and gold tole lamp that sits on my two demi-lune tables.
I wish that my black shade had a gold lining, but it's still gorgeous at night. It's important to note that a dark shade like this is not going to let any light out the sides. In this case, it's perfect because the lamps sit in front of the Wisteria mirror and the light is amazing as it gets reflected all over the place.
But getting back to our lamp shade harps.

On the left is a seven-inch harp and on the right is a six-inch harp. I realize that it looks like more than an inch, but I double checked and the difference is one inch.

The two lamps on the top have the 7 inch harp on the left and 6 inch harp on the right. Normally, I use the harp on the right. I prefer it to sit a little lower on the lamp. And one reason is because of a pet peeve of mine.
With the 7 inch harp, when sitting down as shown in the bottom image, you can see the black stem. This bugs me tremendously and looks like the shade is the wrong size for the lamp. In some cases, the shade might be a little too small. But most likely, the problem is that the harp is too big.
Harps are very inexpensive, so if not sure and you can't lug the lamp around, just order two or three different sizes. They come in 1/2″ increments.  Do you need harps? Click here.
I have read that the harp is usually an inch or two less than the height of the shade. That is not my experience. It's more like 3 or 4 inches less!
In the case of my coolie shade, the side measures 12″ and the plumb line down the center measures 10″. Well, that blows that rule out of the water, because if so, then my harp would be 8 inches which would be too big no matter if standing or sitting.
But a seven-inch harp does work for a lot of table lamps.
This is a very pretty blue and white porcelain lamp and the brass neck is attractive. However, I wish that the shade were just about an inch larger. It's not bad though. Here's a fabulous collection of blue and white porcelain lamps.
Please note that this is a fabric shade with spines whereas the other shades we've seen are all hardback shades.
Image via Antique Lamp Supply which is also a very good source for more information and lighting supplies.
Are you guys falling asleep yet? :]
The green glass lamp from Jamie Young. (I think it has been discontinued, but you can find some other beautiful Jamie Young products here) is of perfect proportions and follows the 40% of height rule. And it also follows that the base is half as wide as the 15″ drum shade.
BTW, if you are wondering why the lamp cord is coming out of the front of the lamp, there's a very good reason. The lamp has a gaping hole from damage that occurred when I moved four years ago.
I don't know what this type of lamp on the left is called. (If you know, please let us know) I got a few of them many years ago and for a client too for her bedroom and another for her entry. Then they discontinued it. It's a lovely size for a buffet, dresser, console table or book-case too!
The closest I found are these antique Bouillotes, but not quite the same thing.
My Crystal lamp, lampshade has the clip on the lampshade itself.
And the French lamp has a clip that goes over the round bulb and then has a washer for the finial. That is a little more secure than the plain clip, i think.
Of course, there's a lot more about lamp shades to discuss; shapes, styles, fabrics, trims. I guess this wasn't EVERYTHING you ever wanted to know, but we can keep the conversation going.
If you have any particular questions regarding shades, please ask and I'll try to answer them. Or if you have a special trick or formula that works every time, please share that too. Oh, and sources for lamp shades. One of my favorites that's in Laurel's Rolodex is Oriental Lampshade.
Happy April!
xo,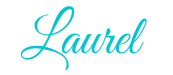 This post contains affiliate links for products I use myself and/or highly recommend to my clients and blog readers.