Often I'm asked questions about what are my favorite home furnishings sources?
The most common requests are for sofas. We have discussed a few times that place I would not buy a sofa from. And I have also written about some of my favorite sources for sofas.
Well, today, I'm going to give you my favorite source or one of them for most categories of home furnishings.
But wait, Laurel!
Yes, what is it? Do I have bugger hanging out of my nose?
No, but you do have some crud in your teeth. (hehe)
Gee… thanks for letting me know.  Anything else?
Yes. It's just that on other blogs and on houzz other decorators get all indignant when you ask about their sources. Why are you so forthcoming and they aren't?
Well, I do know the answer to that, but I'm not saying. I don't agree with it, but that's their business.
My feeling is that when designers act all uppity about giving out sources, it gives the impression that we're all a bunch of snobs.
True, we are ;] but still… I too have been curious about a source before and am appreciative when I'm given the answer. That leaves a sweet taste in my mouth; the other, well…
I'll be speaking about this and a lot more during my workshop about creating a profitable business from one's blog at the Design Blogger's Conference on March 5th. (that's Sunday, two time slots, 1:30 and 3:30) If you are interested in going, please sign up by Monday the 9th, because Tuesday the 10th, the price is going up!
Sorry, I had to get that one in there, because of the deadline.
And now we return back to our regularly scheduled program:
9 Favorite Home Furnishing Sources I can't Live Without
please click on the sofa to access the "invisible" pin it button.
CANOPY DESIGNS
 is an awesome boutique lighting company and I can't live without them for this one fixture alone– The Sara Chandelier – available here. I have only done it twice and both times, with the white glass shades.
Please note: Sadly, Canopy Designs went out of business in 2018
CHELSEA TEXTILES
Chelsea Textiles – owned by Phil Sadick does have textiles and pillows and it also has one of the loveliest boutique lines of  furnishings. They are reproduction Antique Gustavian Swedish, Antique French Country and mid-century modern.
The antique reproduction pieces are fashioned after the actual pieces and like the originals are smaller in scale than we're used to.
Their finishes and detailing are quite lovely. This is a moderate high-end line. It is designer friendly, but to get stocking dealer pricing, minimums must be met. They show at the major east-coast trade shows.
CIRCA LIGHTING
Circa Lighting- Design By J+G Design – photo: Brittany Ambridge for Domino
Kitchen by Mary McDonald – photo: Dominic Vorillon
Circa Lighting is hands down the one lighting source I would cry my eyes out if they went out of business. They've been around for about 15 years now. They are the retail division of Visual Comfort and they also offer a trade discount.
The line is massive! And it encompasses everything from elegant traditional to starkly modern and avant-garde. Many of the pieces are by well-known designers such as Mariette Himes Gomez and Ralph Lauren.
Above is a small sampling of some of Circa Lighting's wall sconces. BTW, Sometimes you can find bargains for Visual Comfort on One King's Lane.
DASH AND ALBERT
Dash and Albert is an Annie Selke company and is part of the consortium of companies including Pine Cone Hill. They seem even more together now than they were a few years ago as the website includes all of the companies together now.
They are designer friendly, but again, there are minimums. These often change and what they had 10 years ago or more, when I got in, may be different now. They have a beautiful website and it is easy to order online.
Their line of rugs spans a huge gamut but I especially love their indoor/outdoor rugs and many of the wool rugs. They are affordable and great looking too!
Bunny Williams has designed a fabulous collection of indoor/outdoor rugs for Dash and Albert.
Above is the Samson Oak Rug
A Tone on Tone lovely bedroom with a Temple Taupe Micro Hook Dash and Albert Rug.
The sofa is made by Lee Industries for Pine Cone Hill.
F. SCHUMACHER
I am such a fan of F. Schumacher, I just can't say. Every year they seem to reinvent themselves, while still retaining much of their iconic line. Whatever they are doing, it always looks fresh and that is one mean feat for a company that has been around since 1889!
Miles Redd Chinoiserie Brighton Pavilion wallpaper for F. Schumacher
LEE INDUSTRIES

Although not designer friendly, I have come to the conclusion that Lee Industries is my favorite upholstery company. And– they have THE best collection of RECLINERS. They call them Relaxors.
For many more fabulous reclining chairs please check out this post
I guess they can't say the word RECLINER; the very word reeks of hideous. But oh, does Dad love it. Doesn't give one hoot what it looks like! Just bring me my beer and slippers woman!
That reminds me of when Kentucky FRIED Chicken started calling themselves KFC.
Like, we will not realize that we are still clogging up our arteries if we don't say FRIED. haha
But Lee's line entire line is lovely and they have over 200 handsome models of motion/relaxor/reclining chairs. Most of them, you would have no idea that they recline! The above graphic is only a small number of them. (and please pin the graphic to pinterest if you like for reference)

A few people have written me saying that they have decided not to get a crap sofa from that company we've discussed numerous times. Lee's styling and proportions are sublime as in the stylish sectional above.
Lee also makes furniture for numerous online companies such as the aforementioned Pine Cone Hill, Serena and Lily, Williams-Sonoma Home and Crate and Barrel.
LEGEND OF ASIA
I talked about Legend of Asia quite a bit here and offered some online retail sources (see below) as they are only to the trade and very designer friendly! And, I accessorized nearly every board in the Laurel Home Paint Palette and Home Furnishings Collection/ paint collection with their gorgeous porcelains.
Sometimes one can find Legend of Asia on One King's Lane. and Belle and June.
They also have some cool Asian inspired pieces offered in many different finishes and they can customize their pieces.

One idea I had for Peaches who died two years ago, :[  was to make a little kitty toilet by having them make an opening in a cabinet on one side. (no shelf, of course) Inside would be Peaches' litter box and then to clean, all I would have to do is open the doors and take everything out and then wipe down the inside.
Yes, I know that I talk about Serena and Lily all the time. But some of you don't read every post, so you may not know that and I just love this company so much! Above is the  Harbour Cane Bed in white.  For duvet covers click here.
And did you know that Serena and Lily carries original art? Well, they do. Some of it is a little pricey, but they have some nice pieces too.
WENDOVER ART
Wendover Art is my fave place to go for fine, custom decorative art prints. They have thousands of prints and there is a choice of frames, matting and even the sizes can be adjusted. In addition, they have many, many series of pieces that look great together, so it's far easier to make a gorgeous art wall.
This company is to the trade only and very designer friendly.
please click on the sofa to access the "invisible" pin it button.
Well, that's only nine out of 27 of the sources in Laurel's Rolodex that I can't live without. Then, there are dozens of sources that are faves and 100's of sources altogether.
I want to share some of the wonderful comments I've received recently:
Claudia said: November, 2016
I have purchased the original color palette and use it DAILY on my phone. I love it…I love you! You are a godsend! I bought that back months ago.
Teresa said: November, 2016
I am really enjoying the boards, Laurel. I consider them my training guide. As an example, soon I'll be buying lamps because I have learned from your blog that I need lamps. (I plugged in some really ugly lamps I have from the bedroom, just to test the lamp light theory.
Wow, I've been missing out! ) Anyway, I have been studying the lamps from your examples so that I will make good decisions for a change. I am being stubborn about spending hundreds on a lamp. I know, I should just do it. It is so funny what we decide to place importance on. I'll drop hundreds on a tree for the yard yet refuse to spend money on jewelry…. or lamps!!! It is really weird, but there it is.
my inconsistencies aside, the boards are a very good learning tool! I'm trying to get to the point where I see timeless design, good design, and these boards are great for that.
Monica said: November, 2016
Thank you for sending the code.  I'm enjoying my purchase.  Can't tell you how many times I have referred to the Rolodex!
Candace said: November, 2016
Love your blog, your paint color collection (helps me to simplify when choosing client colors), as well as your Rolodex. I've found some great resources that I had never heard of. Thanks for sharing your immense knowledge and experience. And for doing it all with a sense of humor. If we didn't have a sense of humor we'd have to have gotten out of this business a long time ago, right?
Alicia said: November, 2016
Laurel! I have your Rolodex and LOVE it! I'm in Idaho house hunting for a relocation from North Carolina. It's my last night in Idaho, and it is my reward for buying a house without the help of my busy husband. You're the best!
Kim said: November, 2016
Thank you so very much for your help and time.  You are the best with all of you wonderful information but also attentiveness to customers!
It is so fun to delve into the paint colors and rolodex, totally gives confidence pulling everything together.
Thank you and have a great day.
Patti said: November, 2016
I have your paint guide and I can't tell you how invaluable its been for me as my husband and I get our home ready to sell in the spring. Thank you, thank you, thank you for sharing your many years of design experience and expertise in the world of interior design, especially for those of us who can only dream of having a home as lovely as the pictures you post.
Patricia said: December 2016
The painters just left after painting our Living Room and Kitchen … Shoreline and Simply white…Gorgeous! Will send you a photo when we finish putting the room together…Thank you, thank you…your Paint Essentials is one of my best purchases yet.
Anne said: December 2016
Great post Laurel! I consider your blog to be one of the gifts of 2016. The election made this a tough year and I needed all the laughter and design-talk I could get. I agree with your comments about the colors, except that I don't share your love of white. But someday I bet I'll suddenly love it! BTW, I came upon an interesting Sherwin color the other day–Canyon Clay. It looks like clay in some light and totally plum in others. Magical!
And I second everyone's positive comments about your Color Guide and Rolodex. I've been in this business a long time. I know color very well and have resources galore. But there are fabulous things to learn in your Guide and Rolodex, plus it's all organized so beautifully AND infused with your joie de vivre. Priceless!
Can't wait to see what you bring to 2017. Cheers!
********
Thanks Guys!!! I really appreciate your kind words!
And to close, you may have seen recently that I was invited by Modenus to go to KBIS (Kitchen and Bath Industry Show) in Orlando. I'm leaving Monday morning and will be reporting from there.
***By the way, I'll also be needing a final tally of how many people need me to kiss Nate Berkus for them. hahahaha! Please let me know in the comments. ;]
xo,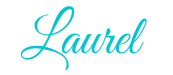 Save
Save
Save
Save
Save